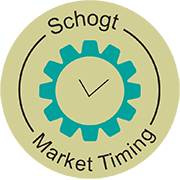 Print
Market preview goes to Members by email for FREE. Join us today!
Review
Hurricanes Harvey and Irma damaged not only Texas and Florida but also the U.S. jobs picture, as payrolls fell by 33,000 in September. The jobs loss was the first monthly decline in seven years, when the economy was still pulling out of the Great Recession. Even with the surprise jobs number, the closely watched hourly wages figure jumped higher, to an annualized rate of 2.9 percent. Economists surveyed by Reuters expected payroll growth of 90,000 in September, compared with 169,000 in August. Jeff Cox, "U.S. Lost 33,000 Jobs in September, vs 90,000 Increase Expected," www.cnbc.com, October 6, 2017
The opposite of market competition is not cooperation, as is often assumed. It's collusion – and almost always the kind that benefits the haves over have-nots. Which explains why the moral threat to capitalism these days comes not from socialism but from cronyism and corporate welfare. - William McGurn, "The Morality of Charles Koch," Wall Street Journal, October 3, 2017.
We are still in the midst of moving our operations from Farmington Hills, Michigan, to Scottsdale, Arizona, and as many of you who have been through this process know, moving is a bitch. Computers don't work right, so there is the challenge of finding someone (in a new location where you don't know anyone) who is skilled in setting up computers, monitors, scanners, printers, and their attendant systems. The internet is not as easy to set up as you expected, or as the communications and phone people expected. There are delays. And then there is the matter of interviewing people for assistant positions that take time, especially because there are so many good, qualified people who apply and you think after each interview, "This one is great!" And then the next one is great too. And there is one thing that keeps you going through this frustrating process: it is exciting. It is exciting to be moving to the land of sunshine, and meeting so many new, very cool and very talented and very intelligent people. For anyone who plans to make a move like I am doing, I have one piece of advice: never lose sight of the fact that you are changing, and change is exciting. Hence, all the frustrations and all the delays you will encounter are worth going through because from now on, you will know you can do this, and you will be (in my case) in the land of sunshine. That has got to put a smile on your face.
And speaking of smiles, investors all over the world are smiling after the Jupiter/Uranus opposition has led to a breakout in many equity markets last week. It is still in its 12-day orb (through this next week) where it can still correlate with a reversal. However, Uranus is also the planetary principle that has little respect for support or resistance. It often coincides with a breakout of those types of boundaries, just as it did in the U.S. and many other stock indices of the world, from Asia, to Europe, and South America.
It had the opposite effect in other markets, such as precious metals, currencies, and treasuries, which all made multi-week lows last week. Yet there were also signs of major reversals during the Jupiter/Uranus period too, as was the case in crude oil. On September 28, one day after the third and final passage of this powerful geocosmic signature, crude oil soared to 5.86, its highest mark since Venus ended its retrograde motion on mid -April. It's been down ever since. Jupiter is the co-ruler of crude oil, so this fits well with our studies.
Even though the Jupiter/Uranus opposition of September 27 has passed, its orb of influence can continue up to 12 trading days afterwards, which takes us through October 13. And even though the midpoint of several geocosmic signatures was October 2-3, which is usually the "best" time for a market reversal, +/- 3 trading days, we have to take into account that sometimes, some markets don't reverse until the end of the "cluster," or time band that contains several geocosmic signatures in case proximity to one another, especially when those signatures individually have a high correlation to reversals, as indicated by the research studies published in The Ultimate Book on Stock Market Timing. Volume 3: Geocosmic Correlations to Trading Cycles. That could be the case now, with stock indices and other markets, as there are two very important geocosmic signatures unfolding October 8 and 11: Venus square Saturn, followed by Mars square Saturn. As stated last week, "…. as traders, remember another one of our mottos: any market that declines into a hard Venus/Saturn aspect is a good "buy" candidate." The same is true with Mars/Saturn aspects, which also correlate with political frustrations. Think metals, currencies, and treasuries in this case, which all dropped to multi-week lows on Friday. Currencies and metals then reversed sharply up into the close on Friday. Let's see if these markets follow through with that reversal next week – and if so, how will equity markets react?
For myself personally, I am also looking for a reversal in the moving process. I can't wait to get back to writing the 2018 Forecast Book. That is always an exciting time of the year. It is like a time when I get a "vision" of what could happen in the next year, based on the pictures generated from planetary movements in relationship to one another and against the backdrop of the zodiac signs. It is a fascinating challenge to then devise strategies that capitalize on these celestial trends (based on their historical correlations), integrating them with the knowledge of cycle studies combined with their long-term chart patterns. It is like putting together a big puzzle, where you try to fit all the pieces together into one beautiful, cohesive, expression of art. When the pieces fit together, it creates a sense of discovery that is almost indescribable. Almost. One day I will write about how that feels – well, as much as a Moon in Capricorn can talk about how anything feels.
Sometimes, however, it seems safer to not feel, as was the case for many people after last week's senseless and tragic event in Las Vegas. Sometime in the weeks ahead (or in the Forecast 2018 Book), I will also write about how the Uranus/Neptune semi-square of last week can correlate with total psychotic breaks from reality. Last week was only the second passage of this 5-passage series (August 12, 2017 through May 2, 2019). Neptune rules tears. Uranus, among other things, can pertain to actions that come out of nowhere and exhibit a complete disconnect to one's personal history. It can lead to brilliant discoveries that improve the lot of humankind, or horrific actions and/or natural disasters (we have seen a lot of that too recently) that can endanger the lives of many. It is not all bad. Great discoveries can be made during this period too, and out-of-the-box solutions to problems facing humankind. It can be tragic, and it can be exciting. With Uranus, there are no safe boundaries, and Neptune is constantly challenged where boundaries are concerned, anyway. Yet, that same dynamic is the source of genius and brilliance. We have that to look forward too, even in this time of collective mourning.
Announcements
Only five more weeks! … to take advantage of the best discount on subscription services, along with a Forecast 2018 discount, offered every year. The annual pre-publication sale for the Forecast 2018 Book & (in Dutch) Financiële Vooruitzichten 2018 is now underway. The pre-order special rate is $45, a savings of nearly 20% from the $55.00 price (plus postage) that will go into effect on November 14. You can order it now either in print or in Ebook format, with a Pre Publication Offer, valid until November 15, 2017.

MMA's annual Forecasts Book, written by Raymond A. Merriman since 1976, is one of the most unique, affordable, and accurate glimpses into the coming year. Utilizing the study of cycles and geocosmic factors, this annual Forecast book outlines forthcoming trends pertaining to political, economic, and financial markets throughout the world. Specific markets analyzed for the next year(s) include: T-Notes and interest rates, the Dow Jones Industrial Average, Gold, and many more.

Several forecasts made in the 2017 Forecast Book have already unfolded - and it's only August! Check out a few of the amazing forecasts that were made last year in October/November 2016 in the Scorecard here>>

"The Ultimate Book on Stock Market Timing Volume 1: Cycles and Patterns in the Indexes" is now out! This is the most comprehensive book ever published on the cycles of the stock market (DJIA, S&P and Nikkei), with analysis going back to the British stock market of the 17th century. A lot has happened since this book was first written in 1997, twenty years ago, including the long-term cycle low of March 2009 in the recent "Great Recession." All longer-term cycles have been updated, as well as intermediate and shorter-term cycles and their phases.
"The Ultimate Book on Stock Market Timing: Cycles and Patterns in the Index" is literally the ultimate book on the analysis of the stock market. We are especially impressed with various waves of long-term cycles for more than 200 years, which we have never seen." - T. Kaburagi, Toshi Nippou Ltd (Japan's major commodity newspaper). Read more here>>

Our weekly and daily subscription reports continue to be very profitable this year in almost every market analyzed -especially stock indices. If you are an active short-term trader, or even if you are an investor who likes to keep up with our current thoughts on financial markets, you will be interested in MMA's Weekly or Daily Market reports. These weekly reports give an in-depth analysis of the DJIA, S&P and NASDAQ futures, Euro currency (cash and futures), Dollar/Yen cash and Yen futures, Euro/Yen cash, T-Notes, Soybeans, Gold and Silver, and Crude Oil, and now, the British Pound! The daily reports cover all stock indices listed above, as well as futures in the Euro Currency, Japanese Yen, T-Notes, Gold and Silver, plus GLD and SLV (the Gold and Silver ETF's). Both reports provide trading strategies and recommendations for position traders as well as for shorter-term aggressive traders. Subscription to the daily report also includes the weekly report. These reports are valuable to those who trade Exchange Traded Funds (ETFs). Subscription to the daily report also includes the weekly report.
Disclaimer & State of Purpose
The purpose of this column is not to predict the future movement of various financial markets. However, that is the purpose of the Schogt Market Timing & MMA (Merriman Market Analyst) subscription services. This column is not a subscription service. It is a free service, except in those cases where a fee may be assessed to cover the cost of translating this column from English into a non-English language.
This weekly report is written with the intent to educate the reader on the relationship between astrological factors and collective human activities as they are happening. In this regard, this report will oftentimes report what happened in various stock and financial markets throughout the world in the past week, and discuss that movement in light of the geocosmic signatures that were in effect. It will then identify the geocosmic factors that will be in effect in the next week, or even month, or even years, and the author's understanding of how these signatures will likely affect human activity in the times to come.
The author (Merriman) will do this from a perspective of a cycle's analyst looking at the military, political, economic, and even financial markets of the world. It is possible that some forecasts will be made based on these factors. However, the primary goal is to both educate and alert the reader as to the psychological climate we are in, from an astrological perspective. The hope is that it will help the reader understand these psychological dynamics that underlie (or coincide with) the news events and hence financial markets of the day.
No guarantee as to the accuracy of this report is being made here. Any decisions in financial markets are solely the responsibility of the reader, and neither the author nor the publishers assume any responsibility at all for those individual decisions. Reader should understand that futures and options trading are considered high risk.