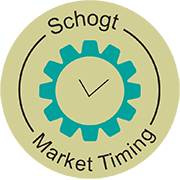 Print
Market preview goes to Members by email for FREE. Join us today!
Note: The purpose of this column is to provide educational insights into the tenets of geocosmic studies as they correspond to economic, political, and socio-psychological matters, as one of several tools that in turn may assist in the practice of financial market timing. This column is not intended, nor should it be used, as an advisory service for trading financial markets, without use of other financial market analysis tools. MMA subscription reports provide that type of advisory service, with specific recommendations for trading.
Review
No democracy pretends to be a tyranny. Most tyrannies pretend they are democracies. - George W. Bush, speaking in New York City. October 19. Wall Street Journal, October 20, 2017.
Of all the leaders on the international stage, Mr. Xi (Jinping) will be the most consequential. This is not simply because he rules a nation … and an economy that overtook the U.S. in 2014 to become the largest in the world (measured by purchasing power parity, which both the International Momentary Fund and CIA regard as the single best yardstick). By the end of his second term, China's economy is on pace to be 40% larger than America's. At that point, he will have firmly established Beijing as the capital and Xi Jinping as the man to which a world looking for growth and stability turns first - Graham T. Allison, "Behold the New Emperor of China. Wall Street Journal, October 19.
I'm being very, very nice. But at some point I fight back, and it won't be very pretty. – Donald Trump, in reply to a speech given by John McCain last week, in which McCain stated, … to refuse the obligations of international leadership and our duty to remain 'the last best hope of Earth' for the sake of some half-baked, spurious nationalism cooked up by people who would rather find scapegoats than solve problems is as unpatriotic as an attachment to any other tired dogma of the past that Americans consigned to the ash heap of history. -
It was another breakout week for the U.S. and world stock indices, related to one of the two scripts associated with the Jupiter/Uranus opposition of September 27. Those two scripts are 1) reversals from primary or half-primary cycles, or 2) breakouts of major support or resistance. The first two of these three passages in late December 2016 and early March 2017, coincided with major reversals (from highs) in the U.S. stock market, as has been the case in approximately 82% of historical cases dating back to 1928. But this third passage coincided with an explosive breakout to new all-time highs – and is still continuing. Breakouts occur about 20% of the time.
This is why traders – and why we – employ trend analysis, cycle pattern studies, and technical studies, along with financial astrology tools, in actual market trading as covered in our subscription market advisory reports. Trend analysis studies, for example, never advised position traders to be short. Trend analysis studies have not been bearish in U.S. stocks since February 2016. All declines have only been corrective 18 months, and financial astrology correctly identified most of those periods when declines began, such as the longest decline of the year that began March 1. It also correctly identified the most important lows of the year from which strong rallies followed, such as April 17-19 (end of Venus retrograde) and then again August 21 (solar eclipse and Saturn direct). But as valuable and consistently reliable as financial astrology is to the art of market timing, it should not – by itself – be used as a stand-alone system by which anyone is advised to trade. Nor is technical analysis, trend analysis, pattern recognition studies, or fundamental analysis. No factor or study is 100% predictive. Just like Jupiter/Uranus aspects. They do not correlate to a major market reversal 100% of the time. They are about 82% consistent, and we work with probabilities, not inevitabilities. But combined together, with factors of each study employed and weighed properly, one can increase one's probability of being right rather than wrong, of being profitable versus unprofitable, as a trader.
I bring this up because this column identified a market reversal possibility within 12 trading days of the Jupiter/Uranus opposition on September 27, based on its 82% historical reliability. It was a forecast based solely on astrological factors, because this column's primary purpose is to educate readers on the tenets of Financial Astrology. The forecast had nothing to do with the other studies used in actually giving a trading recommendation, for this column does not do that. It is not this column's purpose to do that. That is the function of our subscription reports, which integrates geocosmic studies with trend analysis, technical analysis, and chart pattern recognition studies related to cycles, and the MMA format that serves as a trading advisory service for real traders.
Having said all that, it is also true that in this case, nearly every other market we analyze (except stock indices) did make a major trend reversal during our last geocosmic critical reversal date (CRD). And this illustrates another tenet of successful trading – the importance of market diversification. But that is a subject for another day. For now, despite the fact that only geocosmic signatures suggested a top and reversal down in stock prices around September 27, our other studies never put position traders short. S&P (and NASDAQ) position traders have remained long on our subscription reports, ever since mid-April when Venus turned direct.
The above explanation is written in response to a few readers of this column who have recently complained they cannot use this column to trade successfully. If one wants to use financial astrology to trade successfully, then either subscribe to a trading advisory service (like MMA) that uses goecosmic studies as part of its trading plan, or learn how to integrate geocosmic studies with other reliable tools designed to trade by. Do not use this column as an advisory trading service. You can take the timing factors provided in every column and use them in combination with these other tools I have described this week, and you can be successful. But using this column by itself to trade by? You better be under a favorable Jupiter transit.
Shorter-term Geocosmics
This is a week of "change" as indicated by geocosmic studies. Mars enters Libra on Sunday, October 22, and the Sun enters Scorpio on October 23. Also on October 23, heliocentric Mercury enters Sagittarius through November 3, one of our most important correlates to large swings in metals and/or currency prices. When planets change signs, collective psychology shifts. When Mars crosses a cardinal ingresss point, as Libra is, it often coincides with an announcement by a central bank that can affect financial markets, especially related to interest rates and currency prices. On Thursday, the Sun will conjunct Jupiter, as part of its translation of the forthcoming Jupiter/Neptune trine in early December. The Sun trines Neptune on November 3 to complete that phase of the translation. This indicates that euphoria continues, quite possibly in regards to world equity prices.
About Our Move
All of the delays and issues involved with installing our communications systems properly are being corrected nicely now. All the phone and fax lines - except our 800 number - are fully functional now, and even the 800 line is being forwarded to one of our other lines. It is getting there. And you never have to worry about me "hitting" anyone as I joked last week. I have Neptune rising. The only thing I like to hit is the swimming pool and beach, whenever my Capricorn planets allow me a break from overworking or exercising.
The whole process of moving is an exercise – test – in the human condition involving reaction to frustration and delay. These are Mars and Saturn transit issues – Mars over my ascendant and Saturn over my nadir, the latter being one of the more challenging periods anyone ever goes through in life (it lasts about a year). The good news is that once Saturn ends its conjunction with one's IC (nadir), it starts a 14-17 year "up" cycle in life. It goes slow at first, but as the years go by, a new foundation is constructed to support the most successful or accomplished times in one's life that unfolds during the 4 years before through 4 years after the time that Saturn crosses one MC (midheaven). For me, that won't happen for another 14 years +/- 4 years. In other words, I am about to begin a long-term "growth cycle" that won't reach a peak until 2031 +/- 4 years. Some people may have thought I had passed my prime. There have been times that I thought I had passed my prime. Uh, uh. Watch out, world! You can't keep a good Capricorn down.
For more information on these cycles of human development related to transits in one's life, please refer to the Saturn (and Lunar Nodal) transit sections of Evolutionary Astrology: The Journey of the Soul Through States of Consciousness, which I wrote several years ago. For more information read here>> Or here for Dutch readers>>
Announcements
Only three more weeks! … … to take advantage of the best discount on subscription services, along with a Forecast 2018 discount, offered every year. The annual pre-publication sale for the Forecast 2018 Book & (in Dutch) Financiële Vooruitzichten 2018 is now underway. The pre-order special rate is $45, a savings of nearly 20% from the $55.00 price (plus postage) that will go into effect on November 14. You can order it now either in print or in Ebook format, with a Pre Publication Offer, valid until November 15, 2017.

MMA's annual Forecasts Book, written by Raymond A. Merriman since 1976, is one of the most unique, affordable, and accurate glimpses into the coming year. Utilizing the study of cycles and geocosmic factors, this annual Forecast book outlines forthcoming trends pertaining to political, economic, and financial markets throughout the world.

Several forecasts made in the 2017 Forecast Book have already unfolded - and it's only August! Check out a few of the amazing forecasts that were made last year in October/November 2016 in the Scorecard here>>

The monthly edition of the MMA International Cycles Report (ICR) will be released this week to its subscribers. Each issue of ICR contains an in-depth analysis of: the XAU index (Gold and Silver Mining stocks), the U.S. Dollar (DXY), British Pound (GBP), Australian Dollar (AUD), the Australian stock index (ASX), the London FTSE stock index, the Russell 2000 U.S. stock index (RUT), Corn (C) and Wheat (W). The analysis of these markets is written by three of the top graduates of the Merriman Market Timing Academy (MMTA), including Mark Shtayerman (San Diego), Izabella Suleymanova (San Diego), Ulric Aspegren (Sweden), and yours truly, Ray Merriman, on the Australian stock and currency markets. Read more>>

"The Ultimate Book on Stock Market Timing Volume 1: Cycles and Patterns in the Indexes" is now out! This is the most comprehensive book ever published on the cycles of the stock market (DJIA, S&P and Nikkei), with analysis going back to the British stock market of the 17th century. A lot has happened since this book was first written in 1997, twenty years ago, including the long-term cycle low of March 2009 in the recent "Great Recession." All longer-term cycles have been updated, as well as intermediate and shorter-term cycles and their phases.
"The Ultimate Book on Stock Market Timing: Cycles and Patterns in the Index" is literally the ultimate book on the analysis of the stock market. We are especially impressed with various waves of long-term cycles for more than 200 years, which we have never seen." - T. Kaburagi, Toshi Nippou Ltd (Japan's major commodity newspaper). Read more here>>

Our weekly and daily subscription reports continue to be very profitable this year in almost every market analyzed -especially stock indices. If you are an active short-term trader, or even if you are an investor who likes to keep up with our current thoughts on financial markets, you will be interested in MMA's Weekly or Daily Market reports. These weekly reports give an in-depth analysis of the DJIA, S&P and NASDAQ futures, Euro currency (cash and futures), Dollar/Yen cash and Yen futures, Euro/Yen cash, T-Notes, Soybeans, Gold and Silver, and Crude Oil, and now, the British Pound! The daily reports cover all stock indices listed above, as well as futures in the Euro Currency, Japanese Yen, T-Notes, Gold and Silver, plus GLD and SLV (the Gold and Silver ETF's). Both reports provide trading strategies and recommendations for position traders as well as for shorter-term aggressive traders. Subscription to the daily report also includes the weekly report. These reports are valuable to those who trade Exchange Traded Funds (ETFs). Subscription to the daily report also includes the weekly report.
Disclaimer & State of Purpose
The purpose of this column is not to predict the future movement of various financial markets. However, that is the purpose of the Schogt Market Timing & MMA (Merriman Market Analyst) subscription services. This column is not a subscription service. It is a free service, except in those cases where a fee may be assessed to cover the cost of translating this column from English into a non-English language.
This weekly report is written with the intent to educate the reader on the relationship between astrological factors and collective human activities as they are happening. In this regard, this report will oftentimes report what happened in various stock and financial markets throughout the world in the past week, and discuss that movement in light of the geocosmic signatures that were in effect. It will then identify the geocosmic factors that will be in effect in the next week, or even month, or even years, and the author's understanding of how these signatures will likely affect human activity in the times to come.
The author (Merriman) will do this from a perspective of a cycle's analyst looking at the military, political, economic, and even financial markets of the world. It is possible that some forecasts will be made based on these factors. However, the primary goal is to both educate and alert the reader as to the psychological climate we are in, from an astrological perspective. The hope is that it will help the reader understand these psychological dynamics that underlie (or coincide with) the news events and hence financial markets of the day.
No guarantee as to the accuracy of this report is being made here. Any decisions in financial markets are solely the responsibility of the reader, and neither the author nor the publishers assume any responsibility at all for those individual decisions. Reader should understand that futures and options trading are considered high risk.