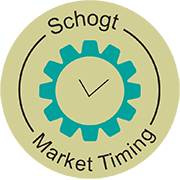 Print
Market preview goes to Members by email for FREE. Join us today!
Review
An announcement on who will lead the Federal Reserve in 2018 and beyond could come in the next few weeks, President Donald Trump said Friday. The announcement comes amid reports that the president has interviewed former Fed Governor Kevin Warsh and current Governor Jerome "Jay" Powell in recent days. – Jeff Cox, "Trump Says He Will Make Fed Chair Decision in Next 2 to 3 Weeks," www.cnbc.com, September 29, 2017.
Tom Price, secretary of the U.S. Health and Human Services Department, resigned Friday amid a furor over his taking more than two dozen costly private plane trips instead of less-expensive commercial flights... Price's private travel, added to his use of military jets for overseas trips, has cost taxpayers more than $1 million. - Jacob Pramuk and Dan Mangan, "Tom Price Resigns After Outrage Over Private Jet Flights," www.cnbc.com, September 29, 2017.
In the week that was… the last passage of the Jupiter/Uranus opposition on September 27, world equity markets reacted strangely, which should be no surprise to those who are attuned to geocosmic studies. That is, any time Uranus is highlighted, strange and unexpected (even unpredictable) phenomena are common. "Strange" is more the norm; the "unexpected" is to be expected. What was strange about last week is that many stock indices soared to new yearly and even all-time highs. Others fell short. And still others fell to new multi-week lows.
Let's start with Asia and the Pacific Rim, where none of the stock markets that we track made a new multi-month or all-time high last week, except for the MICEX (Russia is half-Europe, half- Asia). The Japanese Nikkei and Hong Kong's Hang Seng indices posted yearly highs the prior week, but were unable to follow through last week. India's Nifty index also recorded its all-time high on September 19, the prior week, but declined into last week's Jupiter/Uranus opposition. China raced to its highest level since January 2016 three times between September 6 and 12, but that was 2-3 weeks ago. And Australia made a double bottom on September 21 and 26 at the very critical 5700-5710 support level, with little sign of relief ahead.
In Europe, the AEX, DAX, and SMI all exhibited impressive rallies, but not to new all-time or multi-year highs. The DAX and AEX are within striking distance as the Jupiter/Uranus opposition remains well within its normal orb of 12 trading days for a new all-time or multi-year high or low. The London FTSE, on the other hand, is well off its all-time high of 7599 made on June 2.
In the Americas, all the USA cash indices made new all-time highs, but not the NASDAQ futures. All-time highs were also made in Argentina and Brazil. It was a good week to be an American, or invested in American stocks.
In other markets, Gold and Silver dropped to new monthly lows, their lowest levels since the eclipse period of August 7-21, and well below their multi-month highs of September 8, just three weeks ago. T-Notes and currencies also fell rather hard into the Jupiter/Uranus opposition last week, while Crude oil soared to its highest price since April 17 when Venus ended its retrograde motion. Crude Oil is especially interesting because its high was on September 28, just one day after the Jupiter/Uranus opposition. Jupiter is the co-ruler of crude oil, along with Neptune.
Shorter-term Geocosmics and Longer-term Thoughts
"U.S. GDP Growth Revised Higher to 3.1% in Q2", www.tradingeconomics.com, U.S. Bureau of Economic Analysis, September 28, 2017.
Jupiter/Uranus is the most important geocosmic signature correlating with market reversals that is in effect now. However, there are others. One factor to note is that transiting Jupiter is ending its 13-month journey through the air sign of Libra on October 10. For the past month (since September 1), Jupiter has been conjoining the Jupiter/Neptune conjunction in the New York Stock Exchange natal chart (May 17, 1792). In other words, the U.S. stock market has been undergoing its Jupiter return, September 1-29. That ends now. In the field of astrology, Jupiter is considered "the great benefic." In Financial Astrology, it correlates with economic growth, and indeed, the USA economy has grown, with last quarter's GDP finally back above 3% for the first time in over two years. Along with that, the USA stock markets have also soared to several new all-time highs. This fits the expected pattern with Jupiter in an air sign, especially in Libra, where it makes its Jupiter return (transiting Jupiter conjuncts the stock market's natal Jupiter).
Interestingly enough, President Donald Trump also has his natal Jupiter in Libra, and hence the last year has witnessed his Jupiter return too. Can the stock market continue to rise as Jupiter prepares to begin its next 13-month journey through the underworld of Scorpio? Can Donald Trump's "luck" continue then as well, since Scorpio rules investigations, revelations of things done secretly, removals, and endings of alliances? With Jupiter, there are apt to be a lot of changes – firings and hirings – especially affecting those who have planets in air signs that will no longer be in cosmic harmony with the "great benefic."
But let us consider more sexy matters. After all, Venus and Mars are coming together on October 5, while the Sun is in the relationship sign of Libra. In the four days before that, both planets will make a trine to Pluto, which is even more sexy. Consider that Venus is the planet pertaining to money and love (it is hard to have one go well without the other, perhaps because the meaning of Venus can be "lust" as much as "love"). Mars is the planet of fiery passion, the urge to approach others (to do "what" is a good question to ask when you see them approaching). And both Venus and Mars make a favorable trine to Pluto, the planet of intensity (as well as taxes, debt, and deficits). On a personal level, many souls will be attracted to one another. Actually, it is not the souls that are attracted, but the physical bodies themselves. But the attraction can be so strong and positive that it "feels" like something deeper (assuming there is such a thing as something deeper than purely physical attraction – or taxes). The real test to these attractions (and tax proposals) will come the following week when those same two planets – Venus and Mars – move from a trine to Pluto to a square with Saturn, October 8-11. The pendulum swings from love to suspicion, from acceptance to interrogation. What were you thinking? And what do you do now? Face your own words and honor, and work through this, or run? These are human experiences that determine (or reveal) one's true character.
This is not a good time to go into a battle without enough support for your point of view. You may think you are right, but being right doesn't mean you win the war. It is a good motto to remember when a market (or lover) turns for no apparent reason. No money, no love. That's the (Tom) Price you pay. There are no free lunches this month. Don't get married to any position until after October 11. And finally, as traders, remember another one of our mottos: any market that declines into a hard Venus/Saturn aspect is a good "buy" candidate. Any lover that doesn't return shortly after that passage is a "good-bye" candidate.
Announcements
It's that time of the year again! The annual pre-publication sale for the Forecast 2018 Book is now underway. The pre-order special rate is $45, a savings of nearly 20% from the $55.00 price (plus postage) that will go into effect November 14. You can order it now either in print or inEbook format, with a Pre Publication Offer, valid until November 15, 2017.
The Forecast books are written by Raymond A. Merriman since 1976, offer one of the most unique and accurate glimpses into the coming year. Several forecasts made in the 2017 Forecast Book have already unfolded - and it's only August! Check out a few of the amazing forecasts that were made last year in October/November 2016 in the Scorecard here>>

The monthly edition of the MMA International Cycles Report (ICR) was issued last week. Each issue of ICR contains an in-depth analysis of: the XAU index (Gold and Silver Mining stocks), the U.S. Dollar (DXY), British Pound (GBP), Australian Dollar (AUD), the Australian stock index (ASX), the London FTSE stock index, the Russell 2000 U.S. stock index (RUT), Corn (C) and Wheat (W). The analysis of these markets is written by three of the top graduates of the Merriman Market Timing Academy (MMTA), including Mark Shtayerman (San Diego), Izabella Suleymanova (San Diego), Ulric Aspegren (Sweden), and yours truly, Ray Merriman, on the Australian stock and currency markets. If you do not subscribe to this report and would like to, continue reading here..

Our weekly and daily subscription reports continue to be very profitable this year in almost every market analyzed -especially stock indices. If you are an active short-term trader, or even if you are an investor who likes to keep up with our current thoughts on financial markets, you will be interested in MMA's Weekly or Daily Market reports. These weekly reports give an in-depth analysis of the DJIA, S&P and NASDAQ futures, Euro currency (cash and futures), Dollar/Yen cash and Yen futures, Euro/Yen cash, T-Notes, Soybeans, Gold and Silver, and Crude Oil, and now, the British Pound! The daily reports cover all stock indices listed above, as well as futures in the Euro Currency, Japanese Yen, T-Notes, Gold and Silver, plus GLD and SLV (the Gold and Silver ETF's). Both reports provide trading strategies and recommendations for position traders as well as for shorter-term aggressive traders. Subscription to the daily report also includes the weekly report. These reports are valuable to those who trade Exchange Traded Funds (ETFs). Subscription to the daily report also includes the weekly report.
Disclaimer & State of Purpose
The purpose of this column is not to predict the future movement of various financial markets. However, that is the purpose of the Schogt Market Timing & MMA (Merriman Market Analyst) subscription services. This column is not a subscription service. It is a free service, except in those cases where a fee may be assessed to cover the cost of translating this column from English into a non-English language.
This weekly report is written with the intent to educate the reader on the relationship between astrological factors and collective human activities as they are happening. In this regard, this report will oftentimes report what happened in various stock and financial markets throughout the world in the past week, and discuss that movement in light of the geocosmic signatures that were in effect. It will then identify the geocosmic factors that will be in effect in the next week, or even month, or even years, and the author's understanding of how these signatures will likely affect human activity in the times to come.
The author (Merriman) will do this from a perspective of a cycle's analyst looking at the military, political, economic, and even financial markets of the world. It is possible that some forecasts will be made based on these factors. However, the primary goal is to both educate and alert the reader as to the psychological climate we are in, from an astrological perspective. The hope is that it will help the reader understand these psychological dynamics that underlie (or coincide with) the news events and hence financial markets of the day.
No guarantee as to the accuracy of this report is being made here. Any decisions in financial markets are solely the responsibility of the reader, and neither the author nor the publishers assume any responsibility at all for those individual decisions. Reader should understand that futures and options trading are considered high risk.