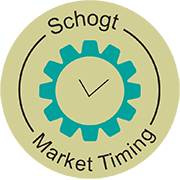 Print
Market preview goes to Members by email for FREE. Join us today!
Review and Preview
The U.S. economy added 261,000 jobs in October and the unemployment rate was 4.1 percent as labor conditions returned to normal following the storm-weakened September. However, the jobs-creation number was considerably below Wall Street expectations of 310,000. Wage growth again disappointed, with earnings actually off by 1 cent an hour and showing just a 2.4 percent annualized gain. Jeff Cox, CNBC.com, November 3, 2017. -
House Republicans unveiled the details of the biggest transformation of the U.S. tax code in more than 30 years, calling for deep cuts in business-tax rates… The plan calls for chopping the corporate tax rate to 20% from 35%, compressing individual income tax brackets, and eventually repealing the estate tax. The bill's ambitions – along with the slim Republican margins in the House and Senate – could also be what stops it. – Richard Rubin, "House GOP Readies for Tax Battle," Wall Street Journal, Nov 3, 2017
Stock markets around the world continued their impressive upside breakout following the third Jupiter/Uranus in opposition that occurred on September 27, 2017. This past week it was helped by the unveiling of an ambitious tax reform plan, and the translation of the Sun to the forthcoming Jupiter/Neptune trine of December 2. That is, the Sun conjoined Jupiter on October 26 and formed a trine to Neptune on Friday, November 3. Many world indices soared to new all-time highs late last week, including the major indices in the U.S.A., Germany, Argentina, and India. Many others formed multi-year highs, such as in Japan, Australia, and Netherlands. Strangely, however, stock markets fell to new monthly lows in China and Brazil. The "Happy Days" for stock investors continues.
The abundance of Jupiter signatures has also been very favorable to crude oil, which soared to a high of 55.72 on Friday, November 3, their highest mark since July 2015. It was also favorable for Bitcoin, which surged to another new all-time high. It was not favorable for Gold and Silver, however, which rallied into Thursday, November 2, but following the favorable payroll reports of Friday, November 3, fell rather sharply again on Friday, giving up most of their weekly gains. As stated several times before in this column, Gold doesn't seem to do well when Jupiter is highlighted in major aspects to other planets. It may have more challenges ahead, as Jupiter is still very pronounced into early December, when it makes its first of three trine aspects to Neptune.
Shorter-term Geocosmics
"I would be surprised if (Mr. Powell) walked away at the end of his term with a huge stamp of reshaping the Fed," says Charles Posner, who as president of the Federal Reserve Bank of Philadelphia until 2015 worked closely with Mr. Powell. "He's not likely to lead Federal Reserve reform and innovation on monetary policy, but that doesn't mean he won't be a good chair." – Nick Timiraos and David Harrison, Trump Fed Pick: Pragmatic, Low-Key," Wall Street journal, November 3, 2017..
"… the (solar) eclipse (August 21) on his (Trump's) natal Mars/Ascendant conjunction (and also Janet Yellen's natal Sun and Moon) …. One forecast that seems likely, however, is that Janet Yellen will not be offered another term."– Forecast 2017 Book, written in November 2016.
Last week not only witnessed the equity euphoria of the Sun's translation to the Jupiter/Neptune trine, but also Venus making a cardinal T-square to Pluto and Uranus. Venus pertains to money, as in monetary policy and money supply, and with Pluto, has relevance to any changes in central banks or their policies. Last week, Donald Trump decided to be the first president in over 30 years to not reappoint a sitting Fed Chair in his first term in office. Born February 4, 1953 in Washington D.C. (time unknown), it is easy to see why Mr. Trump likes Mr. Powell. Powell's natal Moon is in middle Libra, on or near Trump's natal Jupiter, trine Trump's natal Sun. In fact, Powell's natal Sun in middle Aquarius makes a grand trine to Trump's Sun/Uranus trine Jupiter. They are like an astrological "family." It will be most interesting, however, to see how the two fare when transiting Pluto makes a T-square to Powell's Moon/Neptune/Saturn conjunction in Libra, and an opposition to Trump's natal Venus/Saturn in Cancer, mostly in 2019-2021. Pluto rules debt and threats to one's security, unless one is willing to be very flexible and adaptable to changing circumstances. The Fed is likely to undergo major transformations during that period, and one, or both of these parties, may feel undermined by the other, or by circumstances beyond their control.
Looking ahead at the next couple of weeks, we see another translation of the Jupiter/Neptune trine coming up November 13-16, as Venus will conjoin Jupiter and trine Neptune. This configuration also has pertinence to crude oil and probably stocks as well, as it continues to foreshadow the full Jupiter/Neptune trine due in the first week of December. It is all transpiring as Mars also sets up its own cardinal T-square with Pluto and Uranus, November 19-December 1. It's like parallel realities. On the one hand, great economic optimism. On the other hand, a heightened alert to threats, such as terrorism and/or acts of nature.
We also note that Venus ends its term in Libra on Tuesday, November 7, a planet/sign correlation to cycle lows in metals. Venus is strong and positive in Libra, and hence stock values have rallied, and prices of metals have fallen. Now we watch to see if those trends will continue under the next Jupiter transits that will last through early December, or if they will reverse with Venus leaving Libra on Tuesday, November 7.
Longer-term Thoughts
"The corporations are getting a major tax cut, and it's getting paid for by the equity in American homes," said Jerry Howard, chief executive of the National association of Home builders. "The Republicans have always claimed that they don't want to pick winners and losers in the economy," he said. They are clearly picking large corporations over small businesses, and they are clearly picking wealthy Americans over the middle class."– Laura Kosisto, Christina Rexrode, and Chris Kirkham, "Tax Plan Cuts Incentives to Homeowners," Wall Street Journal, November 3, 2017.
Jupiter is now in Scorpio for the next year, and this corresponds to hopes for tax reform in the USA, as Jupiter pertains to "hope," and Scorpio is the sign domain for "taxes and debt." But can Jupiter actually close the deal? I am not so sure. For one thing, this tax reform was advertised as a boon for the middle class, but as I look it over closely, I really don't see much change at all for the middle class. It is, to me, just shifting one set of benefits for another set of higher costs. The true winners are the corporations, where business taxes are to be reduced from 35% to 20%. That's great. But they want to have overseas corporations bring their monies back to the USA – for a 5% surcharge tax to do so. What? I really don't get this smoke and mirrors hype of what this tax reform will do, versus what it really will accomplish. It's like political campaign promises. Please, show me the money! And not just a shell game where I have to guess under which of three shifting nutshells, the bean really is located.
In the study of geocosmic correlations to cycles in human activity, it is the Saturn/Pluto cycle that most frequently correlates with substantial tax reform that truly helps the average American. That cycle doesn't appear until 2020. So, yes, there is excitement for tax reform right now, and it fits Jupiter in Scorpio. However, I am doubtful that it will do as it is advertised. Jupiter also rules exaggeration.
Looking further ahead to other developing transits, Financial Astrologers will note that transiting Saturn will enter Capricorn on the winter solstice (December 21), where it will spend much of the next year in opposition to the USA Venus/Jupiter conjunction, and also fall on the FRB's Sun/Pluto opposition. The Fed is starting to drain the economy of liquidity by pulling back from 9 years of monetary stimulus. The USA needs true tax reform that puts more money into the pockets of consumers, to balance the drain of the economy taking place now by the central bank (along with the drain of the swamp by the White House). All this "draining" (Pluto) will only work if banking and political leaders can make the pieces of the puzzle fit well together, at the right time. If not, the "good times" may start to change between December 2017 and August 2018. More on this in the Forecast 2018 Book.
Note: The purpose of this column is to provide educational insights into the tenets of geocosmic studies as they correspond to economic, political, and socio-psychological matters, as one of several tools that in turn may assist in the practice of financial market timing. This column is not intended, nor should it be used, as an advisory service for trading financial markets, without use of other financial market analysis tools. The MMA subscription reports offered here provide that type of advisory service, with specific recommendations for trading.
Announcements
ONLY ONE MORE WEEK!

The "pre-publication special offer" season on Forecast 2018 book and E-book, subscription services, has only one week to go before it ends November 15, so if you have not placed your order(s) yet, do it now! You can order the Forecast 2018 Book either in print or in Ebook format, with a Pre Publication Offer, valid until November 15, 2017.

The annual Forecast 2018 Book will also come available in Dutch language as Financiële Vooruitzichten 2018. The pre-order special rate is $45, a savings of nearly 20% from the $55.00 price (plus postage) that will go into effect on November 15.

MMA's annual Forecasts Book, written by Raymond A. Merriman since 1976, is one of the most unique, affordable, and accurate glimpses into the coming year. Utilizing the study of cycles and geocosmic factors, this annual Forecast book outlines forthcoming trends pertaining to political, economic, and financial markets throughout the world.

Several forecasts made in the 2017 Forecast Book have already unfolded - and it's only August! Check out a few of the amazing forecasts that were made last year in October/November 2016 in the Scorecard here>>

The monthly MMA Cycles Report will be released early this week to all subscribers of that report. This report covers the outlook for U.S. stocks (DJIA and S&P futures), Gold, Silver, Treasuries, Euro Currency, Crude Oil and Soybeans, plus MMA's original geocosmic critical reversal dates (CRDs) and Solar/Lunar reversal dates over the next several weeks. This report will also come out in Dutch, with AEX-index included, in SMT Cyclus Nieuwsbrief.
Also coming out this week:
- the monthly MMA Japan Cycles report, covering the Nikkei, JGB Bonds, and Dollar-Yen.
- the MMA European Cycles Report, covering the German DAX, Swiss SMI, and Netherlands AEX. If you are not a subscriber to the MMA Cycles Report and wish a copy of this month's outlook for financial markets, consider taking out a 2-issue trial subscription for only $55.00 (first time subscribers only). This is an excellent way to get the MMA overview on financial markets!

"The Ultimate Book on Stock Market Timing Volume 1: Cycles and Patterns in the Indexes" is now out! This is the most comprehensive book ever published on the cycles of the stock market (DJIA, S&P and Nikkei), with analysis going back to the British stock market of the 17th century. A lot has happened since this book was first written in 1997, twenty years ago, including the long-term cycle low of March 2009 in the recent "Great Recession." All longer-term cycles have been updated, as well as intermediate and shorter-term cycles and their phases.
"The Ultimate Book on Stock Market Timing: Cycles and Patterns in the Index" is literally the ultimate book on the analysis of the stock market. We are especially impressed with various waves of long-term cycles for more than 200 years, which we have never seen." - T. Kaburagi, Toshi Nippou Ltd (Japan's major commodity newspaper). Read more here>>

Our weekly and daily subscription reports continue to be very profitable this year in almost every market analyzed -especially stock indices. If you are an active short-term trader, or even if you are an investor who likes to keep up with our current thoughts on financial markets, you will be interested in MMA's Weekly or Daily Market reports. These weekly reports give an in-depth analysis of the DJIA, S&P and NASDAQ futures, Euro currency (cash and futures), Dollar/Yen cash and Yen futures, Euro/Yen cash, T-Notes, Soybeans, Gold and Silver, and Crude Oil, and now, the British Pound! The daily reports cover all stock indices listed above, as well as futures in the Euro Currency, Japanese Yen, T-Notes, Gold and Silver, plus GLD and SLV (the Gold and Silver ETF's). Both reports provide trading strategies and recommendations for position traders as well as for shorter-term aggressive traders. Subscription to the daily report also includes the weekly report. These reports are valuable to those who trade Exchange Traded Funds (ETFs). Subscription to the daily report also includes the weekly report.
Disclaimer & State of Purpose
The purpose of this column is not to predict the future movement of various financial markets. However, that is the purpose of the Schogt Market Timing & MMA (Merriman Market Analyst) subscription services. This column is not a subscription service. It is a free service, except in those cases where a fee may be assessed to cover the cost of translating this column from English into a non-English language.
This weekly report is written with the intent to educate the reader on the relationship between astrological factors and collective human activities as they are happening. In this regard, this report will oftentimes report what happened in various stock and financial markets throughout the world in the past week, and discuss that movement in light of the geocosmic signatures that were in effect. It will then identify the geocosmic factors that will be in effect in the next week, or even month, or even years, and the author's understanding of how these signatures will likely affect human activity in the times to come.
The author (Merriman) will do this from a perspective of a cycle's analyst looking at the military, political, economic, and even financial markets of the world. It is possible that some forecasts will be made based on these factors. However, the primary goal is to both educate and alert the reader as to the psychological climate we are in, from an astrological perspective. The hope is that it will help the reader understand these psychological dynamics that underlie (or coincide with) the news events and hence financial markets of the day.
No guarantee as to the accuracy of this report is being made here. Any decisions in financial markets are solely the responsibility of the reader, and neither the author nor the publishers assume any responsibility at all for those individual decisions. Reader should understand that futures and options trading are considered high risk.