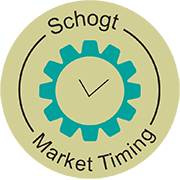 Print
Market preview goes to Members by email for FREE. Join us today!
Your email address will not be shared with others.
Review
One week after the USA presidential election, winners and losers in financial markets are making stunning appearances. In world equity markets, the Dow Jones Industrial Average soared to an all-time high last week, but it was not accompanied by a new high in the S&P or NASDAQ futures. Other winners last week included China's Shanghai Index and Japanese Nikkei, both of which roared to their highest levels since January 2016. The stock market losers included the London FTSE, India's Nifty, Hong Kong's Hang Seng, the Bovespa of Brazil and Merval Index of Argentina. The world equities are awash in intermarket bearish divergence.
In commodities, the metals were big losers, with Gold dropping to 1201.30 on Friday, November 18, slightly below its 1201.50 low of June 1. On the night of the election (November 9), it has soared to 1338. Silver was also a big loser, dropping to a low of 16.43 on Friday. However, this was still above its 15.83 primary cycle trough of June 1, so it is possible that a case of intermarket bullish divergence is developing here. Next week's reversal zone may tell the tale.
In the meantime, Gold and Silver are bearish because the Dollar – a clear winner last week - is making new multi-year highs. It soared to 101.48, its highest mark since April 2003! Apparently, traders in both currencies and precious metals are not concerned that inflation is rising – at least, not yet. As stated last week, "We are back on track for the U.S. Dollar to post its 16-year cycle crest, January 2017, +/- 6 months."
Plunging along with currencies and metals were the U.S Treasuries. Last week, on the eve of the election, the 10-Year Notes were as high as 131. One week later, on Friday, November 18, they were down to 125/10, a level not seen since July 2015.
Short-Term Geocosmics and Longer-Term Thoughts

"Consider the concept of "white male privilege." I know what they are getting at – that well-to-do white students often have access to contacts and investment money that poor students of color do not. But try to explain "white male privilege" to less educated white males suffering severe economic loss…. It should have been obvious before. It's obvious now. Identity politics are not good for the country. They are not even good politics." – Froma Harrop, "Democrats Must Drop Identity Politics," Arizona Republic, November 17, 2016.
Much has been made about the 12 ISAR panelists forecasting a Hillary Clinton victory in mid-October. Were they right, because as of the latest count, she has received 1.43 million more votes than Donald Trump, according to the non-partisan Cook Political Report? Or were the astrologers wrong because Donald Trump won the Electoral College vote? Upon further review, one of ISAR's international panelists got it right. Christeen Skinner of England forecasted that Hillary would probably win the election, but it also appeared to her that Clinton would not be the one inaugurated on Election Day, and it would not be due to health or safety concerns. Excellent work, Christeen! Hillary won the majority of votes, but lost the Electoral College vote, and therefore she will not be the one inaugurated on January 20. ISAR ezine, www.isarastrology.org, November 20, 2016.

It was another dramatic week in several of these markets, about what one would expect after a surprise election result and heliocentric Mercury leaving Sagittarius (November 5-16), coinciding with geocentric Mercury beginning its journey through the same sign of exaggeration (November 12-December 2).
On Monday, November 21, the Sun will join Mercury (and Saturn) in Sagittarius. This will be a shortened holiday week in the USA (Thanksgiving holiday is Thursday, November 24), but it could still witness wild surprises in financial markets. That is because a time band containing an abundance of important geocosmic signatures is about to take place. On November 19, Neptune will end its retrograde motion in Pisces and return to direct motion. This highlights themes pertaining to Neptune, such as uncertainty, wishful or delusional thinking, and much hope about the future. It also highlights markets as Neptune rules health care, pharmaceuticals, drugs, rains, floods, and crude oil. It is not unusual to see stock prices rise rapidly under this station, as it can also indicate "irrational exuberance," to borrow a term once used by former Fed Chair Alan Greenspan.
On November 24, the first of three passages of the Jupiter/Pluto waning square will take place. This will bring back themes that were present when these two planets were in conjunction in December 2007, which was the first month of the official Great Recession. It pertains to the four D's: debt, deficits, default, and downgrades, plus taxes. These themes are apt to be present through all three passages, which will last until August 2017. Along the way, this square will be part of a cardinal T-square with Uranus, which will be at its strongest in March 2017 +/- 2 months. This type of cardinal T-square is often in effect when sudden financial crises, or stock market selloffs, occur.
There is also a Venus translation occurring next week. Venus will conjunct Pluto and square Jupiter on November 25. Four days later, Venus will square Uranus, forming yet another cardinal T-square. These are all powerful geocosmic reversal signatures, as is the Sun/Neptune waning square of November 30. Many financial markets are vulnerable to reversing their recent moves, as new and sudden information and events unfold that change the financial and possibly political outlook of the masses. However, it is a new primary cycle, so any reversal, although steep, may be short-lived.
Speaking of which… we, in the United States, are not over the November 8 election stunner. We should get over it and move on, but we are not. Perhaps it is because the Sun is still in Scorpio, a sign that refuses to surrender. Furthermore, we are at the end of Scorpio, wherein lies the stinger of this creature. Perhaps it relates to the hard aspect between Jupiter and Pluto (Pluto rules Scorpio), which will be in effect for the next 9 months. Not only are we having trouble moving on, but it is as if many protesters against Donald Trump (many of whom didn't even vote) want to destroy things. For many anti-Trump protesters, the situation becomes even more difficult to accept as late votes keep coming in, increasing Hillary Clinton's popularity margin way above that of Trump's. On election eve, she had garnered over 600,000 more votes. Now, the official count is over 1.4 million according to the non-partisan Cook Political Report, with projections that it will grow to a margin of over two million popular votes more than the Electoral College vote winner Donald Trump, when all votes are counted. Given that the race for the office of the USA presidency is the only election in the land that doesn't award victory to the one who received the most votes from the populace, it is understandable why so many young people who voted for Mrs. Clinton are protesting the Electoral College election system. Even Donald Trump himself was previously against the Electoral College system (which he called a "disaster" before the election) when it differed from the popular vote.
Thinking out loud how astrology might have called for this difference between a popular and electoral college voting result, there might be an answer I didn't think of it clearly in last week's column. That is, Clinton and Kaine's Sun (birth date) formed a favorable "grand trine" to the USA Venus/Jupiter conjunction, as written. Venus and Jupiter refer to "popularity," and they clearly won the popular vote by surprisingly large margin. However, in Donald Trump's chart, the progressed Sun was on his natal ascendant, which denotes a time of personal fame and probable victory, while transiting Saturn was on Clinton's nadir (if 2:18 AM is her correct birth time), which indicates a very low time in one's personal life.
The election is over, and the rules are that Trump will be the next president. As individuals, we always have two choices in situations we do not like: we can either work to change the situation if possible, or we accept, adapt, and move on with grace. The worst possible decision is to do neither, which is a formula for a lifetime of conflict and unhappiness. Now, Jupiter (happiness and optimism) would not like it if you choose to keep him out of your life.
We may not be able to predict elections with 100% accuracy. But one thing that is guaranteed, is that the Sun will come out tomorrow, you will have an opportunity to help or serve someone in need, and life is a series of constant changes. With that in mind, it always wise to make the best of every day and the best of these times. Ultimately, it is one's decisions and actions that create the reality one experiences as life.
Announcements
The monthly edition of the MMA International Cycles Report (ICR) will be released this week.. Each issue of ICR contains an in-depth analysis of: the XAU index (Gold and Silver Mining stocks), the U.S. Dollar (DXY), British Pound (GBP), Australian Dollar (AUD), the Australian stock index (ASX), the London FTSE stock index, the Russell 2000 U.S. stock index (RUT), Corn (C) and Wheat (W). The analysis of these markets is written by three of the top graduates of the Merriman Market Timing Academy (MMTA), including Mark Shtayerman (San Diego), Izabella Suleymanova (San Diego), Ulric Aspegren (Sweden), along with myself on the Australian markets. These reports are excellent. In the September issue, contributor Izabella Suleymanova correctly forecasted a Donald Trump victory. She stated, "Here are some observations on the Republican contender, Donald Trump. His horoscope shows that he has a strong Uranus (in conjunction to his Sun) influence which anyone can see with him speaking out his unpredictable ideas. Now, interestingly enough, he has a very good chance of winning as his progressed Sun is in conjunction with Regulus, the Lion's star and thus, the king's star. This star brings luck." If you do would like to subscribe to this report please go to the information and ordering page >>>

One month to go!

The Forecast 2017 Book is on schedule for completion by December 1, and release on December 15. Written by Raymond A. Merriman since 1976, it is one of the most unique and accurate glimpses into the coming year. Utilizing the study of cycles and geocosmic factors, the annual Forecast book outlines forthcoming trends pertaining to political, economic, and financial markets throughout the world. This book has an impressive history of insightful accuracy into world economic and financial market conditions that you will not want to miss! Last year's printed edition sold out within three weeks of its release. You can still order to make sure reserve your copy before they sell out. To order the Forecast 2017 book click here>> or click for the Forecast 2017 E book>> .

Our Our weekly and daily subscription reports continue to be very hot this year in almost every market analyzed. They caught the recent low in Gold and Soybeans, two of the best performing markets in 2016 so far. If you are an active short-term trader, or even if you are an investor who likes to keep up with our current thoughts on financial markets, you will be interested in MMA's Weekly or Daily Market reports. These weekly reports give an in-depth analysis of the DJIA, S&P and NASDAQ futures, Euro currency (cash and futures), Dollar/Yen cash and Yen futures, Euro/Yen cash, T-Notes, Soybeans, Gold and Silver, and Crude Oil. The daily reports cover all stock indices listed above, as well as futures in the Euro Currency, Japanese Yen, T-Notes, Gold and Silver, plus GLD and SLV (the Gold and Silver ETF's). Both reports provide trading strategies and recommendations for position traders as well as for shorter-term aggressive traders. Subscription to the daily report also includes the weekly report. These reports are valuable to those who trade Exchange Traded Funds (ETFs). Subscription to the daily report also includes the weekly report.

The MMA Investment Retreatin San Diego, California is on!

This unique event will take place at the beautiful Kona Kai Resort on Shelter Island in San Diego, California, March 9-13, 2017, located right on the Pacific Ocean. Featured presenters will be Ted Lee Fisher, money manager, former member of the Chicago Mercantile Exchange (CME) and a legend in Commodity Futures trading, and Egon von Greyerz of Matterhorn Asset Management in Zurich, Switzerland, an asset management company based on wealth preservation principles that also owns Gold vaults in Zurich, the Swiss Alps, Singapore and Hong Kong. Egon was one of the individuals behind the "Save Our Swiss Gold" referendum in Switzerland in 2015. Along with Retreat Coordinator Raymond Merriman, some of the brightest minds from the MMTA (Merriman Market Timing Academy) will present their latest research on the best investment ideas of 2017-2018, including MMA analysts Kat Powell and Nitin Bhandari, ICR analyst Ulric Aspegren and ICR editor Mark Shtayerman. For early bird discount registration (before October 31, 2015), do not miss this powerfully enlightening opportunity to connect with other investors and some of the best market timers in the world. >>There will be discussions between presenters and attendees every day.
Disclaimer & State of Purpose
The purpose of this column is not to predict the future movement of various financial markets. However, that is the purpose of the Schogt Market Timing & MMA (Merriman Market Analyst) subscription services. This column is not a subscription service. It is a free service, except in those cases where a fee may be assessed to cover the cost of translating this column from English into a non-English language.
This weekly report is written with the intent to educate the reader on the relationship between astrological factors and collective human activities as they are happening. In this regard, this report will oftentimes report what happened in various stock and financial markets throughout the world in the past week, and discuss that movement in light of the geocosmic signatures that were in effect. It will then identify the geocosmic factors that will be in effect in the next week, or even month, or even years, and the author's understanding of how these signatures will likely affect human activity in the times to come.
The author (Merriman) will do this from a perspective of a cycle's analyst looking at the military, political, economic, and even financial markets of the world. It is possible that some forecasts will be made based on these factors. However, the primary goal is to both educate and alert the reader as to the psychological climate we are in, from an astrological perspective. The hope is that it will help the reader understand these psychological dynamics that underlie (or coincide with) the news events and hence financial markets of the day.
No guarantee as to the accuracy of this report is being made here. Any decisions in financial markets are solely the responsibility of the reader, and neither the author nor the publishers assume any responsibility at all for those individual decisions. Reader should understand that futures and options trading are considered high risk.