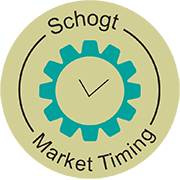 Print
Market preview goes to Members by email for FREE. Join us today!
Review and Preview
Gold rose on Friday as the dollar softened on uncertainty about the progress of what would be the biggest overhaul of U.S. taxes since the 1980s. "They're pricing out Trump's tax reform once again as a result of those two proposals in Congress that are quite far apart from each other," said Jonathan Butler, commodities analyst at Mitsubishi in London. The dollar weakened against a basket of six major currencies and was set for its biggest weekly loss in more than a month.– Reuters, November 17, 2017
It was a significant week in financial markets, with the biggest winner being Gold and currencies against the U.S. Dollar. But another significant development was the return of financial markets (especially equity indices) to their more normal cyclical patterns, and their correlation to geocosmic signatures. Sometimes it just takes a meaningful pullback, into a geocosmic critical reversal period (CRD), to reset the natural cyclical rhythm of financial markets. That's precisely what happened last week.
The "Happy Days Are Here Again" upside breakout in world stock markets, which were technically in effect since September 14, finally had a meaningful decline last week. As discussed over several weeks in this column, the third and final passage of the Jupiter/Uranus opposition on September 27, +/- 12 trading days, was scheduled to coincide with a major reversal (82% historical rate of frequency). But, instead of reversing during then, the stock market had an "upside breakout" (18% probability), with many world indices making new all-time highs (i.e. USA, Germany, India, Argentina), and several others making 5-year or greater highs (Netherlands, Hong Kong, Australia, and Japan). The problem with an upside breakout involving Uranus, is that one is never exactly sure how high or how long, the rally will last. This one blew through the reversal dates of October 2-3, 23, and 30, before finally stopping on the all-time highs of November 7-9, just two-four calendar days before the third passage of the Saturn/Uranus waning trine. It is interesting to note how the torrid rally ended nearby to a long-term Saturn aspect. Even in a favorable trine aspect with Uranus, Saturn still exhibits its capacity for defining limits and boundaries, whether in financial markets or socio-behavior norms.
Following the all-time of the previous week, global stock markets then pulled back into a low on November 15-16, right in time for our current geocosmic critical reversal date (November 16-17), coinciding with the end of the Venus translation to the Jupiter/Neptune trine (November 13-16). In some markets, this decline was quite substantial. In Japan, for instance, the Nikkei Index fell from a 25-year cycle high of 23,382 on November 9, to a low of 21,972 on November 16, a loss of 1410 points in one week. Keep in mind that the Nikkei is very close in value to the Dow Jones Industrial Average. The DJIA, on the other hand, only gave up 360 points from its all-time high of 23,602 on November 7 to its low of 23,242 on November 15. Still, that was enough to fulfill the minimum criteria for a major cycle trough, as it broke below the 15-day moving average for the first time since September 8. That is a long time to go without breaking its 15-day moving average. But then again, that is how Jupiter and Uranus behave when they correlate with a breakout, instead of reversal. Now, the oxygen has been released from the breakout bubble, and equity markets are resuming their normal breathing pattern. Markets are returning to an environment where it appears to be safe to "buy low and sell high" again. That is not such good news for those who are "breakout" traders.
As mentioned earlier, Gold had a good week, as it was up $20 over the prior week, closing at 1294.40, a new monthly high. Silver also made a new monthly high, closing at $17.30/oz., up 43 cents on the week.
Shorter-term Geocosmics and Longer-term Thoughts
Mr. Trump is doing well overall on economic policy, with deregulation and support for tax reform. But his Achilles' heel is his protectionist trade agenda and his lack of knowledge about the international economy. – "A Nafta Recession?" Wall Street Journal, November 13, 2017.
The U.S. stock market fell to its major cycle trough on November 15, on concerns that the Republican tax reform proposal would not have enough support to be enacted. The DJIA fell 138 points on that day, prior to the House vote on the matter. But the House passed the measure for tax reform the next day, November 16, and the DJIA exploded nearly 200 points higher, while the NASDAQ Composite raced to a new all-time high. The next day, Friday, the DJIA was down 100 points again, and ended the week down 64 points. Congress will now take a break for Thanksgiving holiday (markets will be closed on Thursday, November 23), before returning for the Senate vote, expected the following week, just in time for the first of three passages of the Jupiter/Neptune trine on December 2 (weekend). As discussed in this column before, Jupiter and Neptune in a trine aspect is indicative of euphoria and "irrational exuberance," to borrow a phrase coined many years ago by former Fed Chair Alan Greenspan. That is an aspect of infatuation, of thinking you are in love, of feeling like it is time to celebrate. But afterwards, reality strikes, you wake up the next day, and you have to deal with the hangover. Was it even "real?" What were we thinking?
I am doubtful the Senate and the House will be able to reconcile an agreement and pass this tax reform bill before the Jupiter trine Neptune of December 2. And, if they don't, this could spell trouble for the U.S. and other world stock markets into early 2018. If I am wrong and they do pass it, then for a while, it may seem like "Happy Days Are Here Again." Until winter begins.
Looking further ahead, we note that both the Sun and Saturn ingress into Capricorn on the winter solstice, December 20-21, 2017. It hasn't done that since the 1870's. I think this is a very significant and symbolic cosmic event, and the basis for my thoughts on "The Great Reset" of 2017-2020, as covered in last year's Forecast 2017 Book, and this year's Forecast 2018 Book, due out shortly. By "Great Reset," I am referring to the political and economic arenas of the world. Specifically, I believe this is the start of a 3-5 year restructuring of the Federal Reserve Board and other world central banks, which is turn will have a powerful effect on world currency prices (and currency standards), which in turn will have a direct effect on both equity and commodity values. Uranus (disturbance and revolution) beginning its 8-year ingress into Taurus (banking) also highlights this same issue.
Announcements
Stay tuned for a special MMA "Black Friday" book sale, to be announced on Wednesday, November 22, and lasting only six days, until Tuesday, November 28. It won't involve the Forecast Book or any subscription reports, but it will be special, and just in time for the holidays. You will receive an announcement of this special sale shortly if you are on our email distribution list. If not, you go to Member Log In on our website to "join" it.

You may still order the Forecast 2018 Book at the current price of € 47/ $55.00 plus postage and VAT or the Ebook format, same price, no postage or the Dutch version with analysis of the AEX in 2018, Financiële Vooruitzichten 2018 now for €49.95 plus postage and VAT.
Keep in mind that there is only one printing each year, and the number of printed copies we order is 20% above the amount of printed copies pre-ordered by December 1. When they sell out, they are gone. In the last five years, the Forecast Book has sold out of all printed copies three times, including the past two years. Therefore, if you wish a copy of the Forecast 2018 printed edition, it is advisable to order soon.

MMA's annual Forecasts Book, written by Raymond A. Merriman since 1976, is one of the most unique, affordable, and accurate glimpses into the coming year. Utilizing the study of cycles and geocosmic factors, this annual Forecast book outlines forthcoming trends pertaining to political, economic, and financial markets throughout the world. Specific markets analyzed for the next year(s) include: T-Notes and interest rates, the Dow Jones Industrial Average, Gold, Silver, Currencies (U.S. Dollar, Euro, Yen, Swiss Franc, and British Pound), Crude Oil, Grains and Weather. Each market contains the important geocosmic three-star critical reversal dates for 2018. Special sections also include the USA and world economy, the USA and world politics, the USA and its President. A 2018 ephemeris and calendar (one month per page) with geocosmic signatures is included, as well as descriptions of the Mercury, Venus, and Mars retrograde periods for 2018. This is a book with an impressive background for insightful accuracy into world economic and financial market conditions that you will not want to miss! For further information, read here>>

Our weekly and daily subscription reports continue to be very profitable this year in almost every market analyzed -especially stock indices. If you are an active short-term trader, or even if you are an investor who likes to keep up with our current thoughts on financial markets, you will be interested in MMA's Weekly or Daily Market reports. These weekly reports give an in-depth analysis of the DJIA, S&P and NASDAQ futures, Euro currency (cash and futures), Dollar/Yen cash and Yen futures, Euro/Yen cash, T-Notes, Soybeans, Gold and Silver, and Crude Oil, and now, the British Pound! The daily reports cover all stock indices listed above, as well as futures in the Euro Currency, Japanese Yen, T-Notes, Gold and Silver, plus GLD and SLV (the Gold and Silver ETF's). Both reports provide trading strategies and recommendations for position traders as well as for shorter-term aggressive traders. Subscription to the daily report also includes the weekly report. These reports are valuable to those who trade Exchange Traded Funds (ETFs). Subscription to the daily report also includes the weekly report.
Disclaimer & State of Purpose
The purpose of this column is not to predict the future movement of various financial markets. However, that is the purpose of the Schogt Market Timing & MMA (Merriman Market Analyst) subscription services. This column is not a subscription service. It is a free service, except in those cases where a fee may be assessed to cover the cost of translating this column from English into a non-English language.
This weekly report is written with the intent to educate the reader on the relationship between astrological factors and collective human activities as they are happening. In this regard, this report will oftentimes report what happened in various stock and financial markets throughout the world in the past week, and discuss that movement in light of the geocosmic signatures that were in effect. It will then identify the geocosmic factors that will be in effect in the next week, or even month, or even years, and the author's understanding of how these signatures will likely affect human activity in the times to come.
The author (Merriman) will do this from a perspective of a cycle's analyst looking at the military, political, economic, and even financial markets of the world. It is possible that some forecasts will be made based on these factors. However, the primary goal is to both educate and alert the reader as to the psychological climate we are in, from an astrological perspective. The hope is that it will help the reader understand these psychological dynamics that underlie (or coincide with) the news events and hence financial markets of the day.
No guarantee as to the accuracy of this report is being made here. Any decisions in financial markets are solely the responsibility of the reader, and neither the author nor the publishers assume any responsibility at all for those individual decisions. Reader should understand that futures and options trading are considered high risk.