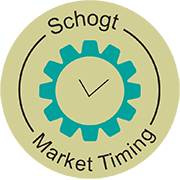 Print
Market preview goes to Members by email for free.
Review and Preview
U.S. stocks rose on Friday as investors bet again on stocks that would benefit from a potentially effective vaccine and economic recovery next year. "This week's positive vaccine news is a game-changer in our view, as it allows the market to look through the recent surge in COVID-19 cases to the impending end of the pandemic and broader reopening of the economy," wrote Marko Kolanovic, JPMorgan's head of macro quantitative and derivatives strategy. Investors managed to look past the rising coronavirus numbers, however, as the Pfizer-BioNTech announcement from Monday "continues to reverberate," said Adam Crisafulli, founder of Vital Knowledge. Fred Imbert, "S&P 500 Rises to a Record Close," www.cnbc.com, November 13, 2020.
In one of the three most potent geocosmic time bands of the year, November 9-19, global equity markets exploded last week, with many making new all-time or multi-year highs. Bitcoin and Crude Oil also rallied sharply, while Gold and Silver sold off sharply early in the week and then recovered modestly.
It was the week of the third and final Jupiter/Pluto conjunctions, November 12, and the end of the Mars-in-Aries retrograde cycle, September 9-November 13. These are two of the most powerful and consistent geocosmic correlations to primary cycles in the U.S. stock market, given an orb of 11 trading days. We can confirm a primary cycle trough ended on October 30, eight-nine trading days before these two stellar influences culminated. However, the sharp rallies that followed have at least temporarily peaked on Monday, November 9, which is even closer to the culmination of these two cosmic signatures, and just happens to fall exactly on MMA's three-star geocosmic critical reversal date of November 9. Could that new all-time high in the Dow Jones Industrial Average and S&P be the primary cycle crest already?
From its new all-time high of 29,933 on Monday, November 9, the DJIA fell over 1000 points by Thursday's weekly low of 28,902. The S&P nearby futures dropped from its new all-time high of 3668 on November 9 to a weekly low of 3506.50 one day later. The NASDAQ cash market made a new all-time high last Monday. Still, significantly, the NASDAQ nearby futures did not, creating a case of intermarket bearish divergence right on the 3-star CRD (critical reversal date). Thus, we have a conflict between a bullish breakout chart pattern versus technical and geocosmic triggers pointing to a case of bearish divergence on the same important geocosmic reversal date.
It is also important to mention that a new all-time high formed in India's NIFTY index on November 11, and Japan's Nikkei soared to its highest level in 29 years one day later. There were rallies in the European indices too, but none made new yearly highs, and only the Zurich SMI and Netherlands AEX made a post-crash hgh, also on November 9-November 12. Signs of bearish divergence from last week's high abound worldwide, but so far, these reversals in global equity markets are just corrective in nature and not a sign of new bear markets yet. Nevertheless, these triggers need to be monitored closely next week.
MMA's November 9 critical reversal date was also noteworthy in Gold prices, which rallied to 1966 last Monday, their highest mark since September 18. But then Gold plunged over $100 the same day, falling below 1850 for the first time since July 22. That's a bearish chart pattern. Yet Silver did not fall to a new multi-month low, once again creating a case of intermarket bullish divergence on an MMA 3-star geocosmic critical reversal date. It's another example of the conflict in market analysis methods, which are more frequent during times of retrograde and stationary planets, like Mars.
In other markets, Bitcoin continued to soar to its highest level since its all-time high in December 2017. Soybeans continued their march upward to 1150, their highest price since July 2016. Corn was also strong, surging to over 425 for the first time since July 2019.
The week past most definitely exhibited price activity consistent with the dynamics of Jupiter conjunct Pluto and Mars turning direct.
Short-Term Geocosmics and Longer-term Thoughts
"We are unique among militaries," said Gen Mark Milley, the chairman of the Joints Chief of Staff,. "We do not take an oath to a king or a queen, a tyrant or a dictator. We do not take an oath to an individual…" The abrupt changes have raised fears about what Trump may try to do in his final two months of office – and whether the military's long-held apolitical nature could be upended.– Lolita C. Baldor, Associated Press, November 12, 2020.
"This is litigation by conspiracy theory." David Becker, as quoted by Kristine Phillips, "This Vote Fight Won't Be Like 2000," USA Today, November 11, 2020.
The heavy bombardment of powerful planetary aspects continues this week. Venus makes its square with the Capricorn stellium planets of Jupiter, Pluto, and Saturn, and forming a T-square with the stationary Mars in Aries through November 19. This is not by nature an agreeable or gracious combination. One side (Venus in Libra) wants an agreement and truce. The other side (Mars in Aries) wants to fight for what it considers its right. The planets (people) between the two are basically seething in stand-off mode, issuing threats of dire consequences if the two sides don't budge (or maybe it is only if one side doesn't budge). With Pluto and Mars involved, it is not easy to give Venus the grace she wishes.
The good news is that after this week, we enter the sign of Sagittarius on November 21 for the next 30 days. This coincides with the end of the year holidays. It is a season when people spend money (increase personal debt), and retailers ring up their largest sales of the year. Everyone is happy and optimistic (well, not everyone, but many are), which is the theme of Sagittarius, the sign that is like Santa Claus bearing gifts. It is a season when stock markets generally rise, although that was not the case two years ago when equities fell hard. When not exaggerating with optimism and cheer, Sagittarius can instead exaggerate with panic. I suppose it depends on whether the world's populations are "naughty or nice" in the judgment of Sagittarius Santa. We will probably know around the solar eclipse of December 14, which will square Neptune. On second thought, maybe we won't know. Neptune doesn't "know." It only imagines. And oftentimes, what it imagines is delusionary and unrealistic. It would rather dance, play music, act, and maybe be careless and have a party, which would not be a good idea with a virus (also Neptunian) still lingering around. As an added bonus, the eclipse falls on Donald Trump's natal Moon, and Kamala Harris' natal Descendant. It is happening on the day the Electoral College delegates meet to formalize the election results. It makes you wonder who Santa is deciding is naughty or nice, and if he is giving out gifts, panic attacks, or real soldiers instead of tin soldiers
Announcements
The ICR (International Cycles Reports) will be released thist week, November 17-180

The ICR Financials includes analysis on ASX (Australian Stock Index), RUT (Russell 2000), SSE (Chinese Shanghai Stock Composite), HSI (Hang Seng Index), AUD (Australian Dollar), DXY (US Dollar), and GBP (British Pound). The new ICR Commodities Report includes analysis on LC (Live Cattle), MJ (Cannabis), XAU (Gold and Silver), KT (Coffee), KA (Sugar), C (Corn), and W (Wheat). These reports are written by MMA Analyst and editor Mark Shyterman (metals, stock indices, and soft commodities), MMA Analyst Raymond Merriman (China markets), MMA Analyst Ulric Aspegren (Currencies), Isabella Suleymanov (Grains), and Ken Liao (Hang Seng) and Gianni Di Poce (Australian ASX and Dollar, and Live Cattle). Order now to make sure you get this month's report! Consider a 2 month trial for only €60.

The MMA Monthly Cycles Report and its sibling, Dutch SMT Cyclus Nieuwsbrief (including AEX Index) came out last week. Every issue provides MMA's outlook for the U.S. stock market (DJIA and S&P futures), Gold and Silver, T-Notes, Euro Currency, Crude Oil, and Soybeans. Each issue also contains MMA's original geocosmic critical reversal dates (CRDs) and Solar/Lunar reversal dates over the next several weeks for DJIA, Gold, and Silver, along with trading strategies for position traders.If you are not a subscriber to the monthly MMA Cycles Report and wish a copy of our outlook for financial markets, consider a 2 months trial for only 66 USD. Read more about MMA Cycles Report>> and/or SMT Cyclus Nieuwsbrief >>

Only 4 weeks for the best price!

The Merriman Market Timing Academy will offer its next series of courses starting January 16, 2021

This is only the second time it has been offered since the first class graduated in 2014! This is an intensive two-year program in the MMA Market Timing methodology of analyzing and trading financial markets as developed by Raymond Merriman, C.T.A. (registered Commodities Trading Advisor with the National Futures Association since 1982). There will be 8 courses, each consisting of 6-7 classes, lasting 2-3 hours each, on Saturday afternoons, starting at 1:00 PM, EST. There will be a one month break between each course, and a 3-month break between the first and second year of courses. The classes will be offered live online via Zoom. The course will be taught by Gianni Di Poce, MMTA graduate and apprentice, and Raymond A. Merriman. The cost for the two-year program is $12,000, with a 10% discount if registered by December 14, 2020. It is also possible to sign up for one year ($6600), or even one course ($1800) at a time. For more information on registration and requirements to be accepted, please visit our MMTA Page>> to learn more about this opportunity to learn market timing the MMA way.

MMA Analyst (MMTA 1 Graduate) Irma Schogt: I warmly recommend the Merriman Market Timing Academy to anyone who wants to join the group of MMA analysts who use the market timing method in the financial-business world - especially in Europe. Any questions? Please feel free to contact me>>>

The Forecast Book is on schedule to be released on December 15. The cost is $55.00 / 50 plus postage (and VAT if applicable) for the print edition (no postage, of course, for the e-Book edition). There is a discount for those who order both the print and e-Book editions together. Our outlook is that 2021 will be another very important year with the long-term Saturn/Uranus waning square aspect taking place. February through December 2021. Although 2020 is not yet over, several forecasts made in the 2020 book have already unfolded. For a review of the Forecast 2020 Book so far, please visit our scorecard here>>.

In addition to this year's Forecast book, we are offering a separate publication for those who enjoy the yearly trends for the twelve individual signs. It is titled "Trends for the Twelve Signs 2021," and will be written by Antonia Langsdorf-Merriman and myself. Antonia has written an annual Sun Sign book in German for the past several years, based on interviews conducted with me beforehand. We will follow that same format for the "Trends for the Twelve Signs 2021,"book

Asfaloth, 2 December 2020:
Online Workshop Markets, cycles and market analysis by Irma Schogt

Asfaloth: "A fascinating (one day, online) workshop in which you get a crash course on non-astrological cycles, and Irma also tells you how to read financial charts. That's the basis of the market timing method, with the aim of getting to know the markets. Then, Irma adds astrological cycles and horoscopes to refine the trends and understand them at a deeper level. Read more here>>

Cycles Analysis & Planetary Correlations Strategy

Professional Asset Management, investments based on the market timing method by MMA analyst Irma Schogt from Netherlands, colaborating with an MMA Analyst based in Switzerland. Read more>>
Disclaimer & State of Purpose
The purpose of this column is not to predict the future movement of various financial markets. However, that is the purpose of the Schogt Market Timing & MMA (Merriman Market Analyst) subscription services. This column is not a subscription service. It is a free service, except in those cases where a fee may be assessed to cover the cost of translating this column from English into a non-English language.
This weekly report is written with the intent to educate the reader on the relationship between astrological factors and collective human activities as they are happening. In this regard, this report will oftentimes report what happened in various stock and financial markets throughout the world in the past week, and discuss that movement in light of the geocosmic signatures that were in effect. It will then identify the geocosmic factors that will be in effect in the next week, or even month, or even years, and the author's understanding of how these signatures will likely affect human activity in the times to come.
The author (Merriman) will do this from a perspective of a cycle's analyst looking at the military, political, economic, and even financial markets of the world. It is possible that some forecasts will be made based on these factors. However, the primary goal is to both educate and alert the reader as to the psychological climate we are in, from an astrological perspective. The hope is that it will help the reader understand these psychological dynamics that underlie (or coincide with) the news events and hence financial markets of the day.
No guarantee as to the accuracy of this report is being made here. Any decisions in financial markets are solely the responsibility of the reader, and neither the author nor the publishers assume any responsibility at all for those individual decisions. Reader should understand that futures and options trading are considered high risk.