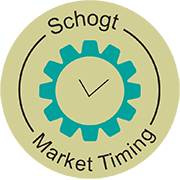 Print
Market preview goes to Members by email for FREE. Join us today!
Your email address will not be shared with others.
Review
"Elections have consequences, and at the end of the day, I won." – President Obama to House Republican Whip Eric Cantor, January 23, 2009.
Students at America's top universities were less than elated by the election results. "Teary eyes, bowed heads, and cries of disbelief emerged from election-watching gatherings on Yale campus," reports the Yale Daily News…. But at Harvard, the Crimson reports, "Students, realizing that Clinton may not win, began to do homework." Desperate times call for desperate measures. – James Taranto, wsj.com, "Notable and Quotable," November 10, 2016.
In the most stunning upset in American political history, Donald Trump triumphed over the favored Hillary Clinton on Tuesday, November 8, and will serve as the USA's 45th president. Once again, the candidate who was ahead in the polls 2-5 weeks before the election, lost. For most of Tuesday, Clinton was ahead. Then, just after midnight Eastern Standard Time, right around the time that Mars changed signs, from Capricorn to Aquarius, the votes for Trump started to pile up and he never looked back, while Clinton supporters found it very difficult to look ahead. It was crushing, heartbreaking - and so symbolic of someone going through a 29-year transit of Saturn over the nadir of her natal chart.
Financial markets were just as stunned as the American populace. The Dow Jones Industrial futures market fell 800 points, and S&P fell 107 points, when it became clear that the improbable was happening. That set off the circuit breakers to stop trading. Gold reversed from a low of $1268/ounce and suddenly exploded up $70, to $1338. Ten-Year Notes were at a monthly high of 131, and suddenly collapsed down to 127/26, its lowest level since January. In the case of stocks, that pre-market plunge took equity indices to their lowest price since the Brexit mini panic last June (another surprise voting result that eluded pollsters). By the end of trading on November 9, the DJIA was up over 250 points, and the next day, another +200 points to a new all-time high (but not so in the S&P futures). Investors quickly realized that in Trump, they had a president who was on the side of economic growth – lower individual and corporate taxes, eliminating onerous regulations to small businesses, etc. USA stocks were quickly in demand, even though no one was quite sure how a man of his temperament would ever be able to work with Congress, let alone reverse his own huge negative approval ratings from the public going into the election.
Gold and currencies against the U.S. Dollar did not fare so well after the initial surge. One day after the election results, Gold was re-testing $1250. By Friday, it was testing 1220, near the 1200 low of May 3, and down almost $120 in just two days. The U.S Dollar soared from a low of 95.88 on the eve of the election, to 99.13 on Friday, its highest mark since February 1. We are back on track for the U.S. Dollar to post its 16-year cycle crest, January 2017, +/- 6 months.
Short-Term Geocosmics and Long-Term Thoughts
The word "supermoon" was coined in 1979 by astrologer Richard Nolle, AccuWeather's Mark Paquette said. Nolle used the term to describe a new or full moon that occurs when the moon is at or near its closest approach to Earth… The exact moment of the full moon is Tuesday at 6:52 AM (MST). The moon will reach perigee – the moon's closest point to earth, within about 90 minutes of that time…(This) November full moon (will be) the closest full moon since 1948." – Doyle Rice, "Supermoon to be Closest Since 1948," Arizona Republic, November 11, 2016.
It was a wild week, and it correlated with extreme emotions, from elation to despair – probably about what an astrologer could expect. All of this volatility may be associated with heliocentric Mercury in Sagittarius (November 5-16). Sagittarius exaggerates everything. Next week it may continue with geocentric Mercury moving onto Sagittarius (November 12-December 2). The volatility of emotions (moon) could peak in the next three days, as we will witness the brightest super (full) moon since 1948. That just happened to be the last time such a stunning national election upset took place in the USA. Harry Truman beat Thomas Dewey to become the president that year. Hardly anyone expected it. Everyone was shocked – elated or terribly distraught about the future. Everyone survived, and so too did the republic. Pollsters took a hit, however. Yet, people continued to look to the polls for guidance and have ever since – even though they occasionally misjudged the results. Sort of like astrologers.
So, what happened? How did so many credible and professional astrologers miss this election result? The answer is not hard to explain. Like pollsters, astrologers overweighed or underweighed various factors used in their forecasting models. Astrology didn't miss the call, but astrologers (like pollsters) did, in their weighting of these factors, which creates a learning experience for all students of the cosmic science. There were several correlations in geocosmic and cyclical studies that pointed to a possible Trump victory, many of which were mentioned in this column, but few of which were given as much weight as other studies indicating a Clinton victory. It was, in many cases, a judgement call. And let us not lose sight of the fact that Clinton did win the popular vote, which really represents the limit of what astrological forecasting is designed to analyze. I cannot think of a single astrological model that would be able to measure or project an electoral vote outcome with more probability than a popular vote. Astrology is quite able to ascertain a person's (such as a candidate's) probable mood on any given day or period in life, and from that one may deduce that a particular candidate's success or failure, assuming a victory is cause for elation and defeat is cause for heartbreak. In this case, it could have been.
For Astrology Lessons Regarding US Elections 2016, including the 16-year US Dollar Cycle, continue reading here>>
Announcements
Just 1 DAY to qualify for the SPECIAL RATES on Forecast 2017 and MMA reports!

The Forecast 2017 Book is on schedule for completion by December 1, and release on December 15. Written by Raymond A. Merriman since 1976, it is one of the most unique and accurate glimpses into the coming year. SMT offers a special pre-publication discount rate with extra discount for those who pre-order the Forecast 2017 book for € 45.00* or Forecast 2017 E book also € 45.00* - just one more day!
* Plus VAT and shipment if applicable.

Excerpt from introduction to Forecasts 2017:

The significance of 0° Capricorn is important to understand as we begin the analysis of the year 2017. That is, zero degrees of Capricorn symbolizes the true end of a matter in time, and the start of a new cycle, or era. In astrology, Saturn rules Capricorn. On December 20, 2017, the 29-year cyclical orbit of Saturn around the Sun will enter Capricorn, as seen from Earth. One day later, the winter solstice will commence as the Sun also enters Capricorn and joins Saturn at 0° Capricorn. The last time an "inner planet" (Sun, Mercury, or Venus) entered 0° Capricorn with an "outer planet" (Saturn, Uranus, Neptune, or Pluto) was January 24-25, 2008. That was the week when the financial panic exploded. It commenced the Great Recession. That was the week when central banks of the world began their extraordinary, unprecedented, and unorthodox measures regarding interest rates (the move towards ZIRP, or Zero Interest Rate Policy), which led to worldwide debt, stagnant economic growth, and the decimation of middle class savers, which continues to this day.
It was the end of an era, and the start of a new era. That era is now approaching its end, which means we are on the brink of beginning another new era - Raymond Merriman.

Additionally, all pre-order purchases qualify for a 10% discount on any 1-year of our financial markets subscription service!

This includes the MMA Cycles Report, the MMA Weekly, and/or the MMA Daily reports, which provide specific analysis and recommendations to several financial markets, including the DJIA, S&P, NASDAQ, Gold, Silver, Treasuries, Currencies, Crude Oil, and Soybeans. It also includes the International Cycles Report (ICR) and Nitin Bhandari's Crude Oil report (daily, weekly, and monthly). This is an exceptional time to subscribe to any of these reports, which have been exceptionally profitable in 2016.

Our MMA weekly and daily subscription reports have been very hot lately, catching the lows in metals, stocks, crude oil, soybeans, and currencies. If you are an active short-term trader, or even if you are an investor who likes to keep up with our current thoughts on financial markets, you will be interested in MMA's Weekly or Daily Market reports. These weekly reports give in-depth analysis of the DJIA, S&P and NASDAQ futures, Euro currency (cash and futures), Dollar/Yen cash and Yen futures, Euro-Yen cash, T-Notes, Crude Oil, Soybeans, Gold and Silver. The daily reports cover all stock indices listed above, as well as futures in Euro, Japanese Yen (new!), T-Notes, Gold and Silver, plus GLD and SLV (the Gold and Silver ETF's). Both reports provide trading strategies and recommendations for position traders as well as for shorter-term aggressive traders. Subscription to the daily report also includes the weekly report.

MP4's OF THE SEPTEMBER 24 WEBINAR ON FINANCIAL MARKETS AND THE USA ELECTION ARE NOW AVAILABLE!!!

This Autumnal Equinox webinar analyzed the end-of year outlook for Gold, Silver, the USA stock market, crude oil, and the U.S. Dollar, as of September 24, 2016. It also discussed, at length, the USA Election and the change in the world order that will result. A forecast was made as to who would win. The cost of the MP4 recording is $45.00. Get ready for Election 2016! This is a presentation you will not want to miss! To order your MP4 recording, read more here>>

The MMA Investment Retreatin San Diego, California is on!

This unique event will take place at the beautiful Kona Kai Resort on Shelter Island in San Diego, California, March 9-13, 2017, located right on the Pacific Ocean. Featured presenters will be Ted Lee Fisher, money manager, former member of the Chicago Mercantile Exchange (CME) and a legend in Commodity Futures trading, and Egon von Greyerz of Matterhorn Asset Management in Zurich, Switzerland, an asset management company based on wealth preservation principles that also owns Gold vaults in Zurich, the Swiss Alps, Singapore and Hong Kong. Egon was one of the individuals behind the "Save Our Swiss Gold" referendum in Switzerland in 2015. Along with Retreat Coordinator Raymond Merriman, some of the brightest minds from the MMTA (Merriman Market Timing Academy) will present their latest research on the best investment ideas of 2017-2018, including MMA analysts Kat Powell and Nitin Bhandari, ICR analyst Ulric Aspegren and ICR editor Mark Shtayerman. For early bird discount registration (before October 31, 2015), do not miss this powerfully enlightening opportunity to connect with other investors and some of the best market timers in the world. >>There will be discussions between presenters and attendees every day.
Disclaimer & State of Purpose
The purpose of this column is not to predict the future movement of various financial markets. However, that is the purpose of the Schogt Market Timing & MMA (Merriman Market Analyst) subscription services. This column is not a subscription service. It is a free service, except in those cases where a fee may be assessed to cover the cost of translating this column from English into a non-English language.
This weekly report is written with the intent to educate the reader on the relationship between astrological factors and collective human activities as they are happening. In this regard, this report will oftentimes report what happened in various stock and financial markets throughout the world in the past week, and discuss that movement in light of the geocosmic signatures that were in effect. It will then identify the geocosmic factors that will be in effect in the next week, or even month, or even years, and the author's understanding of how these signatures will likely affect human activity in the times to come.
The author (Merriman) will do this from a perspective of a cycle's analyst looking at the military, political, economic, and even financial markets of the world. It is possible that some forecasts will be made based on these factors. However, the primary goal is to both educate and alert the reader as to the psychological climate we are in, from an astrological perspective. The hope is that it will help the reader understand these psychological dynamics that underlie (or coincide with) the news events and hence financial markets of the day.
No guarantee as to the accuracy of this report is being made here. Any decisions in financial markets are solely the responsibility of the reader, and neither the author nor the publishers assume any responsibility at all for those individual decisions. Reader should understand that futures and options trading are considered high risk.