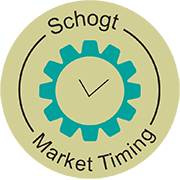 Print
Market preview goes to Members by email for FREE. Join us today!
Review & Preview
Beijing's statement Thursday that the U.S. and China have agreed to roll back tariffs as part of a "phase one" trade accord lifted financial markets, but questions remained over how much ground – if any – the Trump administration has agreed to give. – Josh Zumbrun, William Mauldin, and Chao Deng, "Chinese Say Deal is Set, but Hurdles Remain," Wall Street Journal, November 8, 2019.
President Donald Trump said Friday he has not agreed to scrap tariffs on Chinese goods, dampening hopes about a coming resolution to a jarring trade conflict. "They'd like to have a rollback," he told reporters. "China would like to get somewhat of a rollback, not a complete rollback because they know I won't do it." Stocks fell to their session lows following Trump's comments. – Jacob Pramuk, "Trump Says He Has Not Agreed to Roll Back Tariffs on China, After a Week of Trade Optimism."
If it's no longer Jupiter square Neptune leading a case of irrational exuberance driving the stock market to new all-time highs in hopes of a trade deal, it's now Mercury retrograde coinciding with conflicting economic and political messages that are at first optimistic, and then later denied or reversed. On the news (rumor) that the two trade-warring nations had agreed to lift tariffs, the U.S. stock market soared to a new all-time high on Thursday, November 7, with the Dow Jones Industrial Average reaching 27,774. This exceeded the previous all-time high, which was 27,398 attained on July 16 (the other major indices made their prior all-time highs during the last week of July).
Other world equity markets also soared to new all-time or multi-year highs on the hopes of a trade deal last week, prior to the President's rejection of the pre-mature announcement. In Europe, the Zurich SMI index made a new all-time high of 10,356 on Thursday, November 7. On the same day, the Northlands AEX soared to 597.66, its highest mark since May 2001, while the German DAX climbed to 13,300, not far from its all-time high of 13,596 back on January 23, 2018. The London FTSE rallied to 7432, a 5-week high but well off its all-time high of 7903 recorded on May 25, 2018.
In Asia and the Pacific Rim, both the Japanese Nikkei and Indian Nifty indices performed very well, with the former getting close to its 27-year high reach last October 2, 2018 at 24,448. On Friday, it rallied to 23,591. India's Nifty index got to 12,034 on Friday, just short of its all-time high of 12,103 made on June 3, 2019. The Hang Seng of Hong Kong also had a good week, climbing to its highest level in three months. However, both the Shanghai Composite and the All Ords of Australia languished in their multi-month congestion zones.
In the Americas, both the U.S. and Brazil equity markets scored new all-time highs on Thursday, November 7. All in all, most world stock indices have been on a tear since October 3.
It was the opposite scene in treasuries and precious metals. The Ten-Year Notes broke briefly below 128 for the first time since August 1. With the rise in long-term rates, both Gold and Silver fell to their lowest levels since early August too. Crude Oil bucked the trend, and instead followed equities, rising to its highest level in 6 weeks. Bitcoin also pulled back to levels not seen since it broke out to new multi-months highs on October 25. The pullback appears to be a normal correction after such a stunning advance.
Short-Term Geocosmics
Long-time market bull Edward Yardeni is concerned stocks are getting too expensive. If the S&P forward earnings multiple ticks to 19 or 20, he warns it could spark a "nasty correction." Right now, the index is at 17. The historic norm is 15 to 16. – Stephanie Landsman, "A 'Market Melt Up' is Becoming a Real Risk as Stocks Hit New Highs," November 3, 2019, www.cnbc.com.
It seems like everyone is now calling for a market "melt up." Of course, many well-known market analysts also called for a market "melt up" between March and June, and indeed, the U.S. (and many other world stock markets) did surge to new all-time highs in the second half of July. This matched up well with our preferred forecast for a long-term market cycle crest within two months of August 2019 based on the historical correlation of the DJIA to the transit of Jupiter in Sagittarius. This transit is in effect November 8, 2018 through December 2, 2019. And Jupiter turned stationary direct right in the middle of Sagittarius on August 11. Given that historical study, and given that the U.S. stock market also made an all-time high on October 11, 2007 when Jupiter was in the middle of Sagittarius from which the greatest decline since the Great Depression followed, it seemed like a reasonable estimate for the 4-year cycle to top out then. But now that we have passed the ideal time band for this forecast of a long-term market crest, what does this mean? Is the Jupiter-in-Sagittarius correlation to a crest still valid as long as Jupiter remains in Sagittarius through December 2? We will address this question (and answer it) in a special stock market report that will be included in this month's MMA Cycles Report, which will be released Monday night. If you are not a subscriber to this report, and wish to receive a copy, consider taking out a one-month trial subscription. The more detailed study going back to 1900 is compelling, and will be completed by Monday's release of the monthly MMA Cycles report.
In the meantime, there are others geocosmic correlations that support this recent surge in U.S. equity markets. One involves the transit of Jupiter, in Sagittarius, in a very harmonious aspect to Jupiter, Pluto, Saturn, and Neptune on the chart of the "Buttonwood" chart of the founding of the New York Stock Exchange (May 17, 1792). That transiting bonanza began its orb of influence on October 11 and remains in effect through November 25. During this same period, Mars conjoins the NYSE Jupiter/Neptune conjunction in 22-27° Libra, November 7-16. With Mars (heat) and Jupiter (expansion) so pronounced, the concept of a "melt up" is not surprising. But how long will it last?
Speaking of Mars, one of our TMI (Trump Mars Indicator) signals will be in effect next week, as Mars will form a hard square aspect to the President's natal Venus/Saturn conjunction, November 8-14. It appears to be already under effect, as he has just negated the idea of an agreement (Mars to Venus) announced by China regarding the U.S. – China trade war. The market didn't like that on Friday, but so far, the consequences seem modest. The market has proven it can still rally in spite of the President's temperament.
However, Mercury is currently retrograde (through November 20) in Scorpio, so the abundance of investigations (Scorpio, Pluto) by both parties against the other is ramping up. Not only are the Democrats on the march to impeach the President, but now Attorney General William Barr has appointed U.S. Attorney for Connecticut, John Durham, to launch a criminal investigation as to why the FBI began a counterintelligence investigation on the 2016 election that led to the appointment of special counsel Robert Mueller. The allegation purported by Trump and his supporters is that the Democrats (the "Deep State" is how they are referred to here) created a false narrative that the Russians interfered with the election to deny Clinton the election. If the investigation of the investigators investigating the source of the 2016 election interference is a little confusing, do not worry. It's just the season of the witch-hunt… err, Mercury the "Trickster" doing his thing when running through the dark caves and underground secret hiding places of Scorpio's buried records.
Something is likely to come to light from all of these investigations, but it may not be what the public wants to see. Not with the 32-37 year cycle of Saturn about to conjunct Pluto in Capricorn on January 12, 2020. Politically, this could result in something akin to a dormant volcano starting to erupt (Pluto in Capricorn, with Scorpio also highlighted). It may lead to more than just "draining the swamp," as leaders from both parties are found to be entangled in a web of corruption and coverups. It's intriguing. It's complex. It's everything the mystery-loving Mercury retrograde in Scorpio is drawn to, especially during this week of the Full Moon on November 12, and the middle of Mercury retrograde cycle, which takes place this weekend, November 9-10.
Get ready for some scary news from your local (or national) inquisitor. At the same, it may be wise to hold back your own impulse to question the actions or motives of others, as it may inspire them to question you. Mercury retrograde in Scorpio: the investigation of the investigators who already conducted an investigation gets underway. And soon after, they may be investigated as well, as their motives are subject to questioning. Everyone in government, it seems, has an agenda they are trying to hide or reveal that others are trying to hide – or both.
Announcements
Just 5 days!!!

This once-a-year sale includes discounts on both the annual Forecast Book and MMA subscription report and will be in effect through November 15. You may pre-order Forecast 2020 now at the discounted rate of $49.95. After our sale ends, the price will increase to $59 on November 15th. Order both an eBook and print book (Forecast 2020 Bundle) for only $89, a savings of $21 off the standard rates. Save 10% off any subscription ($275+) with purchase of Forecast 2020. Use code SALE2020 at checkout to receive the subscription discount. Read more>>>

MMA's 2019 Scorecard (from Forecast 2019 Book) as of September 6, 2019 can be viewed HERE>>>

This would also be a favorable time to sign up for Nitin Bhandari's "Time for Crude Oil" reports too. Not only will you save 10% off today's price, but the rate for these reports will also be increasing shortly.

The MMA Monthly Cycles Report and its sibling, Dutch SMT Cyclus Nieuwsbrief will be issued this week to all active subscribers of that report. This month's issue will include a special report on the U.S. stock market as it is making new all-time highs as we near the end of the Jupiter-in-Sagittarius cycle. In addition to the special update on the U.S. stock market, this month's issue will also provide our latest analysis and outlook for Gold and Silver, Treasuries, Euro Currency, Crude Oil and Soybeans. Each issue also contains MMA's original geocosmic critical reversal dates (CRDs) and Solar/Lunar reversal dates over the next several weeks for DJIA, AEX, Gold, and Silver. If you are not a subscriber to the monthly MMA Cycles Reports / SMT Cyclus Nieuwsbrief and wish a copy of this month's outlook for financial markets, consider taking out a 2-months TRIAL subscription for only € 59 that will include the special report on the U.S. stock market. With stocks approaching their all-time highs again, and Gold recently making a new 6-year high, and Jupiter soon to leave Sagittarius as the 2020 "Capricorn Stellium" begins, this is an important juncture for many financial markets.
Go to MMA Cycles Report or its Dutch translated version, including AEX, the SMT Cyclus Nieuwsbrief>>

MMA's Daily and Weekly subscription reports

The best way to keep up with rapidly changing markets! If you are an active short-term trader, or even if you are an investor who likes to keep up with our current thoughts on financial markets, you will be interested in MMA's Weekly or Daily Market reports. The Weekly reports give an in-depth analysis of the DJIA, S&P and NASDAQ futures, Euro currency (cash and futures), Dollar/Yen cash and Yen futures, Euro/Yen cash, Swiss Franc, T-Notes, Soybeans, Crude Oil, Gold and Silver, and Bitcoin. The Daily reports cover all stock indices listed above, as well as the Euro Currency, Japanese Yen, Bitcoin, T-Notes, Gold and Silver, plus GLD and SLV (the Gold and Silver ETF's). Both reports provide trading strategies and recommendations for position traders and shorter-term aggressive traders. Subscription to the Daily report also includes the Weekly report. Consider taking out a subscription now to be included in our annual subscriber-only sale that is currently underway. For example, save $360 on an annual subscription to the MMA Daily Report (which also includes the full weekly subscription reports) by ordering before November 15!

For further information, visit www.markettiming.nl | Webshop | Newsletters or go directly to Reports and scroll down to the report of your choice.

Traders World magazine has just published an article I wrote on interest rate cycles and their correlation of the Saturn/Pluto planetary cycle. With Saturn and Pluto about to begin a new synodic cycle on January 12, 2020, this article is timely. For a download on this article, please go to https://tradersworld.com/posts/. The subject of both interest rates and Saturn/Pluto cycles related to financial markets and political cycles will also be covered in depth in this year's Forecast 2020 Book.

Would you like to have your investment portfolio protected from periods of economic setback?


Investments of the Cycles Analysis & Planetary Synschronicities' managed Portfolio (CAPS) are based on analysis of market history, by a team of MMTA-Graduates. Read more>>

The primal horoscope of the stock exchange, by Karen Hamaker-Zondag, MSc

This is a printing on demand book that can be ordered in bookshops and booksellers online. The ISBN is: 9789076277905. As it is printing on demand, the delivery will take some time. There is also an ePUB (not Kindle) with ISBN 9789076277806.

Back cover text: The way the modern stock exchange functions goes back to 1602. The horoscope of the creation is still very relevant. ... Researching this primal horoscope of the modern stock exchange in the light of history clearly shows how important this chart still is. In this study is shown how we can use this chart to understand future tendencies in the world of finance. It provides an important complement to the existing astrological methods to study financial dynamics.

Privacy Statement

In accordance with the commencing of the General Data Protection Regulation (AVG), we have included our privacy statement on our website. We do not place cookies. We do not keep any records of you except for name and address details that are necessary in the event that you order something that needs to be paid for and sent out. Read more>>
Disclaimer & State of Purpose
The purpose of this column is not to predict the future movement of various financial markets. However, that is the purpose of the Schogt Market Timing & MMA (Merriman Market Analyst) subscription services. This column is not a subscription service. It is a free service, except in those cases where a fee may be assessed to cover the cost of translating this column from English into a non-English language.
This weekly report is written with the intent to educate the reader on the relationship between astrological factors and collective human activities as they are happening. In this regard, this report will oftentimes report what happened in various stock and financial markets throughout the world in the past week, and discuss that movement in light of the geocosmic signatures that were in effect. It will then identify the geocosmic factors that will be in effect in the next week, or even month, or even years, and the author's understanding of how these signatures will likely affect human activity in the times to come.
The author (Merriman) will do this from a perspective of a cycle's analyst looking at the military, political, economic, and even financial markets of the world. It is possible that some forecasts will be made based on these factors. However, the primary goal is to both educate and alert the reader as to the psychological climate we are in, from an astrological perspective. The hope is that it will help the reader understand these psychological dynamics that underlie (or coincide with) the news events and hence financial markets of the day.
No guarantee as to the accuracy of this report is being made here. Any decisions in financial markets are solely the responsibility of the reader, and neither the author nor the publishers assume any responsibility at all for those individual decisions. Reader should understand that futures and options trading are considered high risk.