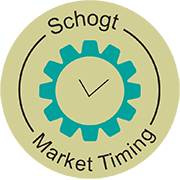 Print
Market preview goes to Members by email for FREE. Join us today!
Review and Preview
The unemployment rate fell to 3.9 percent during the month, the lowest level since December 2000. Black unemployment dropped to 6.6 percent, its lowest level ever. (However, the) total job creation of 164,000 was considerably below the 192,000 that economists surveyed by Reuters had expected. Also, wage growth was just 2.6 percent on a year-over-year basis, below market expectations of 2.7 percent… America's shrinking labor pool continues to be a problem. Another 410,000 folks dropped out of the workforce, bringing the total to 95.74 million. That's a big reason for the dropping headline unemployment rate. - Jeff Cox, "The Five Most Important Takeaways from Today's Job's Report," www.cnbc.com. www.cnbc.com.May 4, 2018.
"Geocosmics show Moon and Saturn conjunct in Capricorn Friday morning, so the jobs reports may be a disappointment, showing a slowdown of either wages or payroll numbers." – MMA Daily Subscription Report, issued evening of May 2, 2018.
Yet while there has been some regulatory relief and a cut in corporate tax rates, some of the most egregious trends (of the Obama administration) are continuing – and new elements that violate the principles of capitalism have been added. For starters, free trade is now under assault. Stanley F. Druckenmiller, "Where's the Invisible Hand When You Need It?" Wall Street Journal, May 3, 2018.
Most world indices continued their 4-5 week rallies off their recent lows of March 26 or April 2, thus creating a renewed sense of euphoria about the world economy. The bull market in world equity markets appears to be resuming after a very choppy and difficult first quarter, perhaps coinciding with the advance of Uranus past the turbulent 22-27 degrees of Aries. This sector of the zodiac aligns with the natal Saturn (26 degrees Aries), in opposition to Jupiter/Neptune (22-27 degrees of Libra) of the New York Stock Exchange chart, which was dead-on during the two worst daily declines in the history of the USA stock market in the first half of February 2018.
In Europe, the four major indices we track, all continued to rally following their lows of March 26. In the past five weeks, each has now recovered much of the losses experienced since the brutal decline of late January through March 26. They still have a considerable distance to go to make new yearly highs, but this is a good start.
The pattern was similar in Australia, Japan, and India, which also continued their 4-5 week rallies following the lows of March 26 and/or April 2. The recovery in China's Shanghai and Hong Kong's Hang Seng indices was not as impressive, and both are closer to their lows than their recent highs.
The USA indices were more volatile. The Dow Jones Industrial Average, for instance, fell sharply to 23,531 on Thursday before recovering sharply into Friday. But Thursday's low was essentially a triple bottom to the lows of February 9 and April 2. By contrast, the NASDAQ Composite did not fall nearly so hard. It didn't even take out the prior week's low (the DJIA did), for a case of intermarket bullish divergence.
Also performing quite well were Bitcoin and crude oil. Bitcoin is now testing $10,000, which fits our seasonal pattern discussed in last week's MMA Second Quarter Webinar. In that discussion, we also pointed out an important solar/lunar cycle that correlates with rising prices into this weekend. Crude Oil made a new three-year high on Friday, nearing $70/barrel, also in line with our forecast, made in that webinar, for its impending 3-year cycle crest. Gold and Silver, however, took a tumble, with Gold falling to $1302.20 and Silver $16.07 last week, also in line with our outlook for each, as covered in that special two-hour webinar.
Short-Term Geocosmics
There is a very important geocosmic signature coming up this week, and already in effect. It is the Sun/Jupiter opposition on May 8. It has a 75% historical correlation to primary cycle tops or bottoms, and a 50% correlation to 50-week or greater crests or troughs, within an orb of ten trading days. It is possible that it was the triple bottom low in the DJIA on Thursday, May 3, which is just three trading days before this opposition. If not, we could see lower prices within the next two weeks to complete these cycles. It may also coincide with a reversal in crude oil.
The following week will also be very important for 1) Uranus will enter Taurus on the new moon in Taurus on May 15, and 2) Mars will begins its 4-month square aspect to Uranus, May 18-September 18. This latter aspect promises to be filled with unexpected events and sudden market turns. It is not a very rational period. In fact, it tends more to the fanatical and bizarre, and maybe very exciting, like a wrestling match between robot and an alien.
LONGER-TERM THOUGHTS AND MUNDANE ASTROLOGY
But Mr. Trump's public deceptions are surely relevant to his job as President, and the attempted cover-up has done greater harm than any affair would have. Mr. Trump asked Americans, not least his supporters, to believe his claims about the payments. They were false and conveniently so in putting the onus on Mr. Cohen. Now, as more of the story has emerged, he wants everyone to believe a new story that he could have told the first time… Mr. Trump is compiling a record that increases the likelihood that few will believe him during a genuine crisis… Mr. Trump should worry that Americans will stop believing anything he says. "The Stormy Daniels Damage," Editorial Page, Wall Street Journal, May 4, 2018.
Of all the events and new stories that broke last week. I think the most important will prove to be President Trump's decision to meet (or not) with Special Counsel Robert Mueller and answer his 49 questions in a special interview. To me, the astrology of the moment is now beginning to make sense. The events of this period are now beginning to synchronize with my understanding of the movements in the cosmos, and once again "As above, so below" is falling into place. It remains to be seen how this will affect financial markets, but it is certainly possible that it could affect them significantly, depending on the choices that the President now makes concerning this request by the special counsel. Let me explain.
The stock markets of the world are going up – have been strong – largely due to the economic leadership of the past year by the United States and its President. And yet, as stated so many times before in this column, the greatest risk to the growing national and world economy, as well as the stock markets, is the political risk posed by Trump himself. The first and foremost concern (to me), is his trade protectionist agenda, and his willingness to scrap important trade agreements, such as NAFTA and TPP (Trans Pacific Partnership). This is denoted by transiting Saturn in opposition to the USA natal Jupiter (trade). Without the continuation of economic clout that world trade gives the USA, the leadership of the world changes, and eventually the quality of life currently existing in the USA will decline.
The secondary concern is the credibility and character of Trump himself. Right now, he is doing well for business in the USA with his regulatory and tax reform efforts, which indeed have re-defined the USA as a world economic powerhouse again, or at least more than it was before. People are going back to work, getting higher wages, and feeling better about their future prospects. This is shown via Trump's progressed Venus conjunct his natal Jupiter, in his natal second house. Venus rules money, the second house rules money, and Jupiter rules success and growth. He has brought all of that to the country in the short time he has presided, and the stock markets have responded favorably.
But now comes his most important test to date: his credibility with the American people regarding his honesty and the strength of his character. Yes, I understand he has been tested so many times already and has "passed the test" as his supporters and many Americans have just accepted that he is who and what he is. Why should this time be any different? Because transiting Saturn (in early Capricorn) is hitting him hard now, making a T-square to his natal Mercury/Neptune square (in Cancer-Libra).
We now understand who and what the government and law is in this case. It is Saturn, as it transits in opposition to the USA natal Venus/Jupiter, and soon to its Sun (President). The country is beginning to see the principle of Saturn come into view, as Special Counsel Robert Mueller issues (or warns???) that he would like President Trump to answer 49 questions. Apparently, very few of these questions pertain to what the special counsel was formed to pursue – Russian collusion with Donald Trump's campaign team in 2016 election. It is going to descend into Trump's personal behavior and thought process. Saturn always demands accountability and honesty for one's actions in the past, and if not forthcoming, there is a consequence to endure – and it is critical.
And then there is Donald Trump, who himself is now in the midst of transiting Saturn forming a T-square to his natal Mercury (communications and words) and Neptune (misdirection and even deception). One of the major challenges with Mercury and Neptune in a hard aspect has to do with truth and accuracy in one's words, one's communications, versus the temptation to evade, misdirect, avoid, lie, or deceive. Not everyone with this aspect is guilty of intentionally false narratives, but many are, and if they succumb to these temptations, they create major trust issues in almost all their important relationships in life. Most importantly, perhaps, is that when Saturn makes a hard aspect to one's natal Neptune (especially when that natal Neptune is already besieged by another personal planet), it highlights a period where a deception can have major consequences to one's reputation. And once that goes, so goes your station – your status - in life. Saturn/Neptune marks these periods out for us.
And thus, here comes Saturn (now through November) demanding that Trump account for his behavior, words, and claims. Mueller wants to sit down with him, have him answer these 49 questions. What happens if he doesn't sit down for the interview, as his lawyers strongly advise? What if he doesn't answer these questions? He and his lawyers believe this is a trap - that he is being set up to incriminate himself. Yet, Trump believes he is innocent and portrays himself as a tough person who dearly wants the public to known the truth, that this investigation is a sham, a witch hunt, which is certainly possible (even probable, in my opinion), given that when transiting Saturn squares your natal Neptune, you can be accused unfairly and your reputation can be damaged. Remember that 2016 election when transiting Saturn squared transiting Neptune in the skies? How many reputations were crucified – ruined forever – by Donald Trump's behavior during that period? And now he is subject to the same kind of ruinous allegations (and maybe truths) that can greatly affect his standing in the world, in this nation, if he doesn't defend himself. That is the challenge of transiting Saturn square to one's natal Neptune: your reputation is under attack, and you either ignore it or defend it. You can ignore it if the attacker is someone inconsequential. It will just go away. But if it its someone who carries gravitas, you either have to defend yourself and get the truth out with those who support you, or you are done.
If Trump doesn't sit with Mueller and answer those questions, three things happen. First, he will never have the chance to defend his actions to the public, again, regarding this investigation, which something he dearly wants to do, in his way. Second, I believe he will internally regret that he didn't defend himself when he could have, that he didn't set the record straight with the American public when he had the chance. In the back of his mind, that will be a sign of weakness or cowardliness. He will think less of himself as a person (are such thoughts even possible with his natal Mars rising in Leo?). Third, others will see this too, and that is what he may fear the most, if he doesn't defy his lawyers and agree to meet with Mueller. That is, his Mars-in-Leo rising wants to defend himself, wants to put Mueller in his place, because he wants to believe - he wants others to believe - that he really is the smartest man in the world. The only problem is that when Saturn squares Neptune, you are at one of your physically or mentally weakest times of life. The longer you delay confronting detractors head on, the weaker you become, even to the point of illness. The sooner you deal with the danger and set the record straight, yourself, the stronger you immediately become – but only if you are honest, tell the truth, because only the truth will set the record straight.
It is my belief that Donald Trump will go against the wishes of his lawyers and will meet with Mueller. In doing so, he will make errors and he will be embarrassed (another side effect of transiting Saturn square Neptune), but he will not lose his confidence, because he is in a fight, and he gets stronger when he fights than when he avoids a fight, especially one where he believes he is right – and he always believes he is right with Mars rising in Leo. Furthermore, his progressed Venus is in conjunction with his natal and stationary Jupiter, which is also in a favorable trine to his Sun and Uranus. He gets hit. But he survives and comes out better than he would have if he avoided (Neptune) the situation, the interview. Avoiding the interview would hurt his reputation more than doing it, and would cast doubt about how strong, how smart, how tough, and how confident he really is in his beliefs. And that is something I don't think he will risk.
Announcements
The MP4 recording of the MMA Webinar on Financial Markets: Second Quarter Preview, April 28 has become available.

2 hours, 15-minutes, very valuable for the purpose of planning trades for this summer, especially the material on stock markets and Bitcoin. The cost for the MP4 is $45/€ 39* and includes a copy of the slides that were used.
This may be our last webinar of the year. There will not be a summer webinar this year. Read more>>

New! The new Weekly Canadian Markets Report and Indian Nifty Stock Index Report by Nitin Bhandari are coming!
These reports will be available per year or per 3 months subscruptions. Special introductory rates: the first month for only $50.00 / € 43* (four issues) to those who are interested in subscribing to these markets. This special offer ends June 4. After June 4, the regular subscription rates will go into effect. Read more about the Canadian Markets Report>> and about the Indian Nifty Report>>

The monthly edition of the MMA International Cycles Report (ICR) was released in the week of April 23 to its subscribers. Each issue of ICR contains an in-depth analysis of: the XAU index (Gold and Silver Mining stocks), the U.S. Dollar (DXY), British Pound (GBP), Australian Dollar (AUD), the Australian stock index (ASX), the London FTSE stock index, the Russell 2000 U.S. stock index (RUT), Corn (C) and Wheat (W). The analysis of these markets is written by three of the top graduates of the Merriman Market Timing Academy (MMTA), including Mark Shtayerman (San Diego), Izabella Suleymanova (San Diego), Ulric Aspegren (Sweden), and yours truly, Ray Merriman, on the Australian stock and currency markets. Read more>>

The new MMA Bitcoin Daily Report has started!

This report is included in the MMA Daily Market Comments and Trade Recommendations Report, along with ten other markets (Stock Indices, Gold, Silver, Euro, Yen, and T-Notes). The reasons we like Bitcoin for traders is because 50+% moves seem to happen every couple of weeks and because it seems to have its favorite solar/lunar combinations for reversals! It is a great market for speculators and aggressive traders, who understand how to manage the risk (don't trade more than your life style can afford to lose). We use the current nearby futures contract as the basis for our analysis, which can easily be used by those who want to actually own bitcoins (or its relatives, like Ethereum and Litecoin). For those who sign up, we will also provide a FREE COPY of our recent March 8 webinar for subscribers ("Q&A with Ray"), which includes the tables on our initial research results of daily bitcoin reversals of 10% or more related to lunar movements since July 2014. The initial results are impressive! Read more here>>
Disclaimer & State of Purpose
The purpose of this column is not to predict the future movement of various financial markets. However, that is the purpose of the Schogt Market Timing & MMA (Merriman Market Analyst) subscription services. This column is not a subscription service. It is a free service, except in those cases where a fee may be assessed to cover the cost of translating this column from English into a non-English language.
This weekly report is written with the intent to educate the reader on the relationship between astrological factors and collective human activities as they are happening. In this regard, this report will oftentimes report what happened in various stock and financial markets throughout the world in the past week, and discuss that movement in light of the geocosmic signatures that were in effect. It will then identify the geocosmic factors that will be in effect in the next week, or even month, or even years, and the author's understanding of how these signatures will likely affect human activity in the times to come.
The author (Merriman) will do this from a perspective of a cycle's analyst looking at the military, political, economic, and even financial markets of the world. It is possible that some forecasts will be made based on these factors. However, the primary goal is to both educate and alert the reader as to the psychological climate we are in, from an astrological perspective. The hope is that it will help the reader understand these psychological dynamics that underlie (or coincide with) the news events and hence financial markets of the day.
No guarantee as to the accuracy of this report is being made here. Any decisions in financial markets are solely the responsibility of the reader, and neither the author nor the publishers assume any responsibility at all for those individual decisions. Reader should understand that futures and options trading are considered high risk.