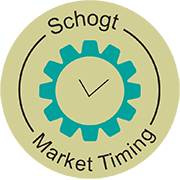 Print
Market preview goes to Members by email for FREE. Join us today!
Your email address will not be shared with others.
Review and Preview
The "Sell in May and go away" mantra appeared prevalent in world equity markets last week. Of course, the exodus from stocks was further fueled by a chorus of Federal Reserve Board governors suggesting that a rate hike in June is a possibility. We would also like to remind readers that Mercury and Mars and still retrograde, and the mutable T-square between Jupiter, Saturn, and Neptune is getting very tight, which means readers might also want to remember our mantra: "Don't believe anything you read, hear, or see under the Incredible Spring Lineup of Geocosmic Signatures."
It was exactly one year ago, on May 19, 2015, that the Dow Jones Industrial Average (DJIA) made its all-time high of 18,351. Within the following three months, it plunged over 16%, to a low of 15,370 on August 24, 2015, a powerful three-star geocosmic critical reversal time period (CRD) described at the time. It tested that low two more times, on January 20 and February 11, 2016, before embarking on another spectacular rally to form a double top to the all-time at 18,167 on April 20, within orb of MMA's last three-star critical reversal date. Since that time, the DJIA has started another decline. So far the low has been 17,311, recorded last Thursday. May 19, as Mercury nears the end of this retrograde motion (May 22) and the Sun enters Gemini (May 20). That's a decline of 856 points, which seems like a lot, but is actually less than a 5% drop.
Other world equity markets did not fare nearly as well on the previous rally as the DJIA. Germany's DAX index, for instance, only rallied to a high of 10,474 on April 21, well below its all-time high of 12,390 one year earlier. The Japanese Nikkei could only get back to 17,613 on April 25. Its high in mid-2015 was 20,952. However, they did not suffer so much on last week's decline as the American markets did. Their central banks gave no indication of a possible rate hike, either, as did the U.S. central bank.
The flood of Fed officials suggesting a rate hike spooked the currency and precious metals markets last week as well. Gold had made a 15-month double top at 1306 on May 2, just two trading days after Mercury turned retrograde (its high 15 months ago was 1307.80, also very near to a Mercury retrograde). It was trying to challenge this level again as it rallied to 1290 on Monday, May 16. However, the flood of hawkish Fed officials commenting on the possibility of a rate hike dropped it all the way down to 1244 by Thursday, May 19. Silver also dropped sharply on those announcements, from a high of 18.06 on May 2 to 16.35 on May 19, with most of the decline starting on Wednesday, May 18. Directly related to that was the sudden rally in the Dollar and sharp decline in foreign currencies against the U.S. Dollar, like other Japanese Yen and Euro.
Short-Term Geocosmics and Longer-term Thoughts
Come senators, congressmen, please heed the call
Don't stand in the doorway, don't block up the hall
For he that gets hurt, will be he who has stalled There's a battle outside, and it is ragin' It'll soon shake your windows And rattle your walls For the times they are a-changin' Bob Dylan, 1964 within orb of the last Uranus/Pluto conjunction, Columbia Records
Last week was another bizarre but typical week in financial markets, per Mercury retrograde. The Trickster kept coming up with new and unexpected announcements, especially from banking leaders, but also a major shift in the political arena. Donald Trump suddenly has momentum and in a FOX news poll last week, has overtaken of Hillary Clinton, 45-41% as the preferred choice of likely voters for the USA Presidency. Trump also scored lower disapproval numbers (unfavorables) than her for the first time. What has happened? Of course, this is a FOX news poll, which tends to be friendlier to conservatives. The New York Times/CBS poll, which is friendlier to the liberal cause, still shows Hillary leading, 47-41%. Yet even that difference has closed dramatically from the high double digit spread of its prior polls. She is not closing out this primary race with Bernie Sanders in championship form. Two weeks ago, everyone was talking about the fractured Republican Party. Last week they began talking about the fracture suddenly arising in the Democratic Party. This is so typical of Mercury retrograde, compounded by Mars retrograde at the same time, and both within the highly charged mutable T-square. This suggests that people are fickle, tending to change positions abruptly, which means nothing stands still, and reality today is but an illusion. No one really knows what is going on, but everyone now senses that something very significant is unfolding in societies everywhere, and not just in the USA.
We can go back to 2008, when the Cardinal Climax of 2008-2015 began. A tremendous world-wide political shift started. In the USA, the first African-American president was elected, which stunned the world, but offered much "Hope and Change," which Americans hungered for. Obama promised to fundamentally transform the USA government, and that he did, although not in the unified way he campaigned would happen. And this led to another major shift in politics, when the Tea Party arose out of nowhere and gave control of the House to the Republicans.
The year after that, the Occupy Wall Street Movement gained influence, and the pendulum swung back to Obama, who won a second term in 2012. But right after that, series of scandals erupted in the Administration (Benghazi, IRS, Health Care broken promises), and the Republicans took the mid-term elections again, gaining control of not just the House, but also the Senate. And then came ISIS and the Russia-Ukraine annexation, followed by the massive refugee crisis and migration disaster that now threatens the European Union, as Europe starts to make a sharp turn to the right, as noted in both France and Austria, with Germany slowly starting its turn too, not to mention Great Britain and its approach to "Brexit." All of that was conceived under the Cardinal Climax, when Saturn, Uranus, and Pluto entered cardinal signs, forming a potent T-square with one another for the first time since 1928-1934.
What we are witnessing today are the consequences of the actions and decisions made then. That is the nature of Pluto. It sees a need or reform, for transformation, and it starts the process. However, the consequences are not known or seen right away, for Pluto has an "incubation" character. The seeds are sown under Pluto aspects, but they don't sprout until a few years after Pluto passes out of its orb of influence in aspect to other planets, like Saturn and Uranus.
We can also look to the mid to late 1960's as another parallel. That is when the Uranus/Pluto conjunction took place (1965-1966). Its first quarter square (first phase) took place in 2012-2015. Like 1965-1966, when the seeds of discontent (anti-establishment) were sown, it took two years later, in 1968, for the real ugly part of that principle (aspect) to manifest (the assassination of Martin Luther King, Bobby Kennedy, and the riots at the 1968 democratic convention in Chicago).
The rise of terrorism and urban violence (anti-police) in 2012-2015 under Uranus square Pluto, is manifesting in a very nasty (but entertaining) presidential election season here in the USA, much like 1968. Episodes of violence have begun to erupt with supporters and dissenters of both Donald Trump and Bernie Sanders, the two "out of the box" candidates running on the issue that Washington (government) is corrupt. Both conventions now fear violent protests this summer, in Cleveland (Republicans) and Philadelphia (Democrats).
People around the world are wondering, "What is happening to America?" Americans are wondering "What has happened to our political system?" The same phenomenon occurred in 1968. Astrologers (both Mundane and Financial) are thinking: "Isn't this about what we expected under these aspects?" Under Saturn square Neptune, didn't we anticipate something like a "Crooked Hillary?" Under Uranus still within aspect of its square to Pluto, didn't we expect someone like a "Cannonball Donald?"
With the Mutable T-square in effect into September, we can expect more sudden and bizarre changes. It is possible to conceive of a third party candidate by then.
As far as shorter-term aspects and their relationship to mundane events and financial markets, we note a full Moon takes place May 22, along with Mercury turning retrograde. We note the full Moon this weekend is with Mars, which probably accounts for the possibility of a terrorist act in the crash of the Egyptian airliner on Thursday, May 19. We also note that on May 26, Jupiter makes its third and final passage in waning square to Saturn, followed by the second Saturn Neptune waning square that takes place June 17. This all relevant to Crude Oil prices.
We furthermore note that the stock market topped out April 20-25, very close to the time that Mars turned retrograde. It turns direct on June 29. Any market that made an important trend change around the time of the retrograde, is a candidate to continue that counter-trend move until Mars turns direct. These are all matters that will be covered in our June 5, mid-year, world-wide webinar. It will be an important one because, "The times, they are a changin'."
Announcements
ONLY TWO MORE WEEKS!!! The next Raymond Merriman webinar will take place Sunday, June 5
It will start 11:45 AM, Eastern Daylight time. It will last a little less than two hours, and will cover the outlook for interest rates, real estate market, grains and foods, gold, silver, the USA stock market, crude oil, and the U.S. Dollar. The cost will be $45.00. A power point of the slides will be included with your reservation. To reserve your spot at this event, please register here >> as we are open for reservation now.
Live attendance will be limited to 100 people. All of these webinars have sold out in the past, so reserve early and guarantee your slot.

The monthly edition of the MMA Cycles Report was released laat week to all subscribers. If you are not a subscriber to the MMA Cycles Report and wish a copy of this month's outlook for financial markets, consider taking out a 2-issue trial subscription for only $55.00 (first time subscribers only). The monthly MMA Cycles Report covers the outlook for U.S. stocks (DJIA and S&P futures), Gold, Silver, Treasuries, Currencies (Euro and Swiss Franc), Crude Oil and Soybeans over the next several weeks and months. The MMA Japan Cycles report covers the Nikkei, JGB Bonds, and the Dollar-Yen. The MMA European Cycles Report covers the German DAX, Swiss SMI, and Netherlands AEX.

You may find the following 75-minute interview and podcast conducted last week of Raymond Merriman, by noted astrologer Chris Brennan, to be of interest here. The subject was on the use and application of Financial Astrology – how do I use it, and how did I come to develop this methodology. Chris is a good interviewer as well as a very good and humble astrologer. His podcasts are extremely popular among students and professionals of astrology.

Our four interviews on "The Incredible Spring Lineup of Geocosmic Signatures," conducted over the past seven weeks, are listed on our new Video page now. This latest video contains a special section on the recent explosion upwards in Silver prices. All four interviews are available for viewing, with Dutch subtitles. [If enabled in YouTube by clicking 1st icon on the right side below your video screen.] The Incredible Spring Lineup of Geocosmic Signatures, Part 4 can be seen here. These videos are getting great reviews and are very relevant right now. This latest video focuses on the importance of the current Mercury retrograde and contains a special section on the recent explosion upwards in Silver prices. All four interviews are getting great reviews and are very relevant right now. We expect to do one more before the special line up is over in mid-June. Hosted by German Journalist and Astrologer Antonia Langsdorf, interviewing Raymond Merriman, these YouTube videos describe the incredible spring geocosmic lineup now in force, and its association with financial markets and world affairs.

Attention crude oil traders!

A new report, titled, "Time for Crude Oil," by MMTA graduate Nitin Bhandari, is being offered now since April 1. This service will consist of daily, weekly, and monthly reports on crude oil for active traders, investors, and hedgers. It will begin April 1. However, as an introductory offer, these reports will be available for free now through April 1! Nitin has been writing MMA daily crude oil report for two years now, and the monthly report on crude oil for the MMA Cycles Report for the last several months. He recently called the bottom in crude oil, and advised all traders to get long at that time. What is he advising now? To find out, sign up now for his new subscription reports on Crude Oil here to get your copies starting now.

In Top 2 Best Performing Systems Q1 2016


We are happy and proud that Gold Cyclesmade it to # 2 of the 54 trade systems in Systemshop, winner Golden Bull best Investment Innovation 2013. Gold Cycles uses a proven method in which the correlation of certain market behaviour and planetary cycles form an important factor. Our success degree has been above 70% for years now. With 3 – 4 trades per month we try to build profits gradually. The system fits the investor who is willing to take some more risk with the view of achieving above average yields on medium term. Q1 2016 result is 57.83% profits for clients. For those of you who can read Dutch, read more here>> (Text page will also be avaiabe in English shortly.)

We are pleased to announce that the second MMA Investment Retreat will take place at the beautiful Kona Kai Resort on Shelter Island in San Diego, California, March 9-13, 2017, located right on the Pacific Ocean. You will be hearing more about this spectacular retreat soon, but save the dates now. One of our guest speakers will be Ted Lee Fisher, money manager, retired member of the Chicago Mercantile Exchange (CME) and a legend in Commodity Futures for his pioneering work on creating Treasury futures. He is one of the most profound thinkers I have met on the current situation in world financial markets – a brilliant man and savvy trader. We will soon be announcing 2-3 other special guests, along with the brightest minds from the MMTA (Merriman Market Timing Academy) who will present their latest research on the best investment ideas of 2017-2018. We will open up early registration for this event shortly. Stay tuned, and do not miss this powerfully enlightening event! Read more>>

Our MMA weekly and daily subscription reports have been very hot lately, catching the lows in metals, stocks, crude oil, soybeans, and currencies. If you are an active short-term trader, or even if you are an investor who likes to keep up with our current thoughts on financial markets, you will be interested in MMA's Weekly or Daily Market reports. These weekly reports give in-depth analysis of the DJIA, S&P and NASDAQ futures, Euro currency (cash and futures), Dollar/Yen cash and Yen futures, Euro-Yen cash, T-Notes, Crude Oil, Soybeans, Gold and Silver. The daily reports cover all stock indices listed above, as well as futures in Euro, Japanese Yen (new!), T-Notes, Gold and Silver, plus GLD and SLV (the Gold and Silver ETF's). Both reports provide trading strategies and recommendations for position traders as well as for shorter-term aggressive traders. Subscription to the daily report also includes the weekly report.

FORECAST 2016 Enlish and Dutch translation are both sold out, but still available as E BOOK!

No other book has informed and prepared readers for the Cardinal Climax period of 2008-2015 as precisely as Raymond Merriman's annual Forecast Book. No other book has guided readers through this turbulent period since it began in 2008. Now, in 2016, we enter a different kind of period for the next two years that will require new strategies and a different set of skills to navigate these forces of change. This year's book contains a special new section on the British Pound and the Indian stock market. Read more>>
Disclaimer & State of Purpose
The purpose of this column is not to predict the future movement of various financial markets. However, that is the purpose of the Schogt Market Timing & MMA (Merriman Market Analyst) subscription services. This column is not a subscription service. It is a free service, except in those cases where a fee may be assessed to cover the cost of translating this column from English into a non-English language.
This weekly report is written with the intent to educate the reader on the relationship between astrological factors and collective human activities as they are happening. In this regard, this report will oftentimes report what happened in various stock and financial markets throughout the world in the past week, and discuss that movement in light of the geocosmic signatures that were in effect. It will then identify the geocosmic factors that will be in effect in the next week, or even month, or even years, and the author's understanding of how these signatures will likely affect human activity in the times to come.
The author (Merriman) will do this from a perspective of a cycle's analyst looking at the military, political, economic, and even financial markets of the world. It is possible that some forecasts will be made based on these factors. However, the primary goal is to both educate and alert the reader as to the psychological climate we are in, from an astrological perspective. The hope is that it will help the reader understand these psychological dynamics that underlie (or coincide with) the news events and hence financial markets of the day.
No guarantee as to the accuracy of this report is being made here. Any decisions in financial markets are solely the responsibility of the reader, and neither the author nor the publishers assume any responsibility at all for those individual decisions. Reader should understand that futures and options trading are considered high risk.