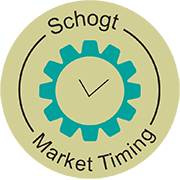 Print
Market preview goes to Members by email for free.
Review and Preview
The Labor Department reported its consumer price index jumped 4.2% in April from a year earlier. The data sent the Dow Jones Industrial Average and S&P 500 to their steepest 3-day decline in nearly seven months. – Gwynn Guilford, "Inflation Surge Rattles Markets," Wall Street Journal, May 13, 2021.
Last week was a classic mutable-sign and ingress performance for world stock indices.
Global indices opened up strong last week, with both the DJIA and S&P making new all-time highs (ATH) in the U.S., but the NASDAQ fell short once again. The new all-time highs didn't last long. By Wednesday, the DJIA had plummeted 1536 points and tested its 45-day moving average for the first time since its primary cycle low of March 4. The S&P fell more, nearly 5%, in those two days, and broke below the 45-day MA. The NASDAQ Composite never made a new all-time high. Its ATH remained at 14,217 on April 29, within the allowable three-day orb of our three-star critical reversal date (CRD) of April 26. By Wednesday, May 12, with the Moon in Gemini (mutable) and Jupiter spending its last day in Aquarius before entering Pisces (mutable), it was testing 13,000, down 8.5% from its ATH.
One day later, May 13, as Jupiter ingressed into Pisces with the Moon still in Gemini, the decline reversed as suddenly as it began. The DJIA, for instance, was down 473 and 681 points respectively on Tuesday and Wednesday. On Thursday, it was up over 600 points intraday from the low and closed up 433 points. The next day, Friday, it was up another 360 points.
As discussed last week, "Pisces is one of the four mutable signs, and probably the most prone to market reversals of all the changeable, mutable signs. This is especially true with equities, metals (more Silver than Gold) and Crude Oil. If a financial market is making a new multi-month high then, it usually stops and reverses sharply down. If instead a market is falling hard to a multi-month low, it can qualify as a long- or intermediate-term cycle trough and then reverse upwards." On Monday, the DJIA and S&P made new ATHs. By Wednesday, two days later, they were making new monthly lows. By Friday they had regained 60% of their losses already and ended the week with strong rallies.
This pattern of up early, down sharply into the middle of the week, and then a strong rally into the close, was noted in several world stock markets. This is a pattern typical of mutable energy.
Markets shift quickly when the mutable signs are highlighted, especially when a hard aspect involving Uranus is also present. And the dominant aspect this entire year is the three-passage series of the Saturn/Uranus waning square, which will make its second passage in one month. You may remember the first passage on February 17. That was when many world indices made multi-year highs. Some of which are still intact, such as the Japanese Nikkei. The NASDAQ also made its first crest in an ATH double top formation then too. The decline that followed in the next two weeks was even greater than the decline of last week. But neither of these two declines in any global stock index has yet to achieve the level of fallout anticipated via MMA cycle studies as the greater 15.5-month cycle trough (DJIA) time band begins. We will discuss this in detail in next Saturday's mid-year market review webinar (see announcements at end of this report).
In other markets, both Gold and Silver rallied to new cycles highs early last week too, with Gold testing 1850 and Silver 28.00. Both pulled back slightly into Thursday but then resumed their rallies to close near the highs of the week. If you like precious metals, you may be interested in reading last week's MMA Monthly Cycles Report, which offered a new look at Gold's long-term cycle labeling.
Bitcoin also put in an interesting week. After peaking at 64,900 on April 14, Bitcoin fell hard to 47,000 on April 26. After a healthy rally challenging 60,000 again, Bitcoin plunged to a lower low of 45,000 on Thursday, May 13. This has been MMA's hottest market this year with a dozen consecutive winning trades on the daily reports.
Short-term Geocosmics and Longer-term Thoughts
"The more civilized we become, the greater is our need to stare into the darkness." – Elliot Ackerman and Admiral James Stavridis, "2034: A Novel of the Next World War," Audible Audiobooks, March 2021.
"Permit me to issue and control the money of a nation, and I care not who makes its laws," Mayer Amschel Rothschild, 1790, as taken from www.cmgwealth.com story "On My Radar," by Steve Blumenthal, October 25, 2019.
"Money is more than an economic artifact; it is an idea, a central feature of civilization, the health of which depends, in a liberal society, on the predictability of its value, its stability, not only of today, but in the distant future." – Robert A. Mundell, 1999 Nobel Laureate in Economics, "The Debt Crisis: Causes and Solutions," Wall Street Journal, January 31, 1983.
We are about to enter the second of three powerful geocosmic time bands for 2021. The first was January-February, during which the first passage of the Saturn/Uranus waning square unfolded. It correlated with the attack on the U.S. Capitol by supporters of former President Trump in an effort to disrupt certification of the 2020 election. It also coincided with new all-time and multi-year highs in several world stock indices February 16-18, before retreating into early March. Those highs still stand in some world indices.
The second of these powerful geocosmic time bands begins this week, May 17, and will continue through mid-July. It will contain the second passage of the Saturn/Uranus square on June 14 and is the reason why we are hosting next week's mid-year webinar.
The middle passage of the most intense geocosmic planetary combination of the year is often the most noteworthy in terms of world events and financial market trends. But it is not only the Saturn/Uranus aspect that will occur these next two months. There is also a solar eclipse, in Gemini, on June 10. Prior to that, both Saturn and Mercury will turn retrograde on May 23 and 30, respectively. Following that, Jupiter and Neptune will turn retrograde, June 20 and 25 respectively, while Mercury turns direct in between (June 22). That's a lot of changes of direction in the cosmos, at the same time Jupiter is in the wild and easily distracted sign of Pisces, while Saturn squares Uranus. In other words, these next two months may get rather strange, surreal, a bit like the January insurrection in the U.S. The challenge will be to maintain sanity, and avoid the attraction to go to extremes, to "stare into the darkness," or to draw others into your life who are tempted to go beyond the limits of rational thought.
Yes, I know, with Jupiter in Pisces, who wants to be "rational?" How can you enjoy the sociable, romantic, and the dreamy pleasure principles of Jupiter in Pisces if you have to think and act with reason? Well, you can combine those principles with Saturn square Uranus and all the planetary changes of direction by being inventive and entertaining futuristic visions. It is favorable for original thought and perhaps computer games. But it is not so favorable for disruptive action that catches others (or yourself) by surprise. It may be important to know the difference between reality and the "not real." Be careful of trusting impulses when they lead you past the edge of your knowingness.
How might this cosmic parallel reality relate to one's behavior in markets? Financial markets are likely to be very erratic. The temptation is to think you know what is going to happen next. You may be right, except "next" in this case refers to the move after the "next" move, and not the very "next" move. You saw that last week, and last week was just the beginning of this 11-week trip through the looking glass.
With Uranus, people tend to be early in their predictions. Their visions aren't necessarily wrong, but their timing can be off. With Saturn, on the other hand, people tend to be late. Saturn rules "delays." One party is early, and the other party is late, and the former leaves before the latter arrives. The result is not "acceptance." Now add Jupiter in Pisces to the mix, where people can become very euphoric ("irrational exuberance") about financial markets. We are not done yet. With Saturn/Uranus also doing its out-of-synch robotic dance during this same time, combined with a series of planetary stations (directional changes), euphoria can quickly turn to panic and hysteria. You might think: "What the (add your own slang here) is happening?"
A lot of money can be made trading these next several weeks because the amplitude of price changes in short bursts of time is likely to be greater than any seen over the past year. At the same time, a lot of money can be lost too by those whose impulses lead them past the edge of their knowingness. Know where the edges are – where your boundaries of knowingness are – and stay within them. Your chances of profiting rather than losing will be greater if you do, whether we are talking about trading, personal health, socializing, or romancing with others.
With this in mind, get ready for a wild ride – it's starting. Have fun, responsibly. And don't put your lifestyle at risk on any trade unless you want to trade it in for another lifestyle.
Announcements
The MMA Monthly Cycles Report and its sibling, Dutch SMT Cyclus Nieuwsbrief (including AEX Index) came out last week. Every issue provides MMA's outlook for the U.S. stock market (DJIA and S&P futures), Gold and Silver, T-Notes, Euro Currency, Crude Oil, and Soybeans. Each issue also contains MMA's original geocosmic critical reversal dates (CRDs) and Solar/Lunar reversal dates over the next several weeks for DJIA, Gold, and Silver, along with trading strategies for position traders.If you are not a subscriber to the monthly MMA Cycles Report and wish a copy of our outlook for financial markets, consider a 2 months trial for only € 59. Read more about MMA Cycles Report>> and/or SMT Cyclus Nieuwsbrief >>

LAST WEEK BEFORE MMA'S Financial Markets World Webinar and Forecasts 2021 Update will take place MAY 22, 2021, 12:00 PM MST/ 21:00 CEST

This broadcast will take place on Saturday, May 22, 2021, 3:00 PM EDT (that's 8 PM UK, 9 PM CEST.). In the comfort of your own home or office, you can tune into Raymond Merriman's Webinar on Financial Markets and Forecasts 2021 Update. This 2.5-hour webinar will give an intermediate-term update on several financial markets that were covered in the Forecast 2021 Book, including the U.S. stock market, Gold, Silver, Crude Oil, the Euro currency, and Bitcoin. This will be an especially timely presentation because 1) the 12-year Jupiter orbital cycle will be making its first entrance into Pisces on May 13, and 2) May 3-July 9 has been highlighted as one of the more probable times in 2021 for an intermediate-term (and possibly long-term) trend reversal in several financial markets, including world stock indices. Joining Ray to share their outlook will be Ulric Aspegrén (Euro, U.S. Dollar) and Gianni Di Poce (U.S. Treasuries, Crude Oil). Ray will be covering equities, metals, and Bitcoin. There will be a Q&A with attendees during this webinar. Read more here>>


Outlook Financial Markets 2021-2022 and Asset Management in Netherlands

Today's Group Wealth Management, based in Hilversum Netherlands and MMA afiliate Schogt Market Timing are planning a meeting for clients of and those interested in the combination of the financial-astrological market analysis method and wealth management. It will be held on an evening in the first week of July, location Hilversum.

Interested? Sign up now, without any obligation. You can register here>>

Cycles Analysis & Planetary Correlations Strategy

Professional Asset Management in Netherlands is using views of MMA Analysts, based on the market timing method of course. Read more>>
Disclaimer & State of Purpose
The purpose of this column is not to predict the future movement of various financial markets. However, that is the purpose of the Schogt Market Timing & MMA (Merriman Market Analyst) subscription services. This column is not a subscription service. It is a free service, except in those cases where a fee may be assessed to cover the cost of translating this column from English into a non-English language.
This weekly report is written with the intent to educate the reader on the relationship between astrological factors and collective human activities as they are happening. In this regard, this report will oftentimes report what happened in various stock and financial markets throughout the world in the past week, and discuss that movement in light of the geocosmic signatures that were in effect. It will then identify the geocosmic factors that will be in effect in the next week, or even month, or even years, and the author's understanding of how these signatures will likely affect human activity in the times to come.
The author (Merriman) will do this from a perspective of a cycle's analyst looking at the military, political, economic, and even financial markets of the world. It is possible that some forecasts will be made based on these factors. However, the primary goal is to both educate and alert the reader as to the psychological climate we are in, from an astrological perspective. The hope is that it will help the reader understand these psychological dynamics that underlie (or coincide with) the news events and hence financial markets of the day.
No guarantee as to the accuracy of this report is being made here. Any decisions in financial markets are solely the responsibility of the reader, and neither the author nor the publishers assume any responsibility at all for those individual decisions. Reader should understand that futures and options trading are considered high risk.