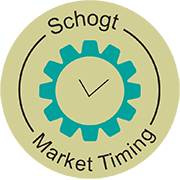 Print
Market preview goes to Members by email for FREE. Join us today!
Review and Preview
Major cryptocurrencies tumbled Friday after news prosecutors raided UpBit, the largest cryptocurrency exchange in South Korea. Bitcoin fell 5.5 percent to $8,511, its lowest since April 20, according to CoinDesk's bitcoin price index. The exchange is the fourth largest cryptocurrency exchange by trading volume, according to CoinMarketCap's rankings of markets with fees. - Evelyn Cheng, "Bitcoin Drops to 3-Week Low After Prosecutors Raid Largest Korean Exchange," May 11, 2018, www.cnbc.com.
World stock indices continued their impressive rally that started with the lows of late March-early April. There was a pullback towards those lows in some markets, like the Dow Jones Industrial Average the prior week, May 3, just three trading days before the important Sun/Jupiter opposition, which has a strong correlation to primary or greater cycles in U.S. stock markets within ten trading days.
Jupiter aspects also have a strong historical correlation to major reversals in crude oil prices. Thus, it was notable that crude oil rose to a new 3-year high of 71.89 on May 10, just two trading days after the Sun/Jupiter opposition, and correlating to President Trump's announcement just before then, that he will pull the USA out of the Iran nuclear deal. This also coincided with Saudi Arabia's announcement that they expect (and want) to see crude oil reach $80.00 shortly. If there are new highs after Wednesday of this week, the Saudis may get their wish, as the next important aspect coming up will be the Jupiter/Neptune trine of May 25, and both planets co-rule crude oil. However, we must also keep in mind that crude oil is now in the price range and time band given for a long-term cycle crest, as presented in our recent April 28 webinar on financial markets. This could very well happen within two weeks of the May 25 waning trine between Jupiter and Neptune.
As expected, the Sun/Jupiter opposition was not favorable to precious metals, until it passed. Gold dropped to 1304. 20 early on Wednesday, May 9, and then began an impressive rally into Friday. Silver did the same, although its low was not a re-test of the probable primary cycle low that formed the prior week, as was the case with Gold.
Currencies also made an impressive turnaround late last week, as the Dollar sold off after posting a new multi-week high on Thursday, May 10. This is important too, because the Euro is now in the range for its 17-month cycle trough, due June 2018, +/- 3 months.
Short-term geocosmics and longer-term thoughts
"When it comes to living, there is no getting out alive." – Gordon Morino, "Choose Your Own Adventure," Wall Street Journal, May 11, 2018.
Bitcoin was in the news last week, mainly because its multi-week rally ended with a high of 9985 on Sunday, May 6, right in line with our call made on the recent webinar, based on the correlation of bitcoin to lunar signs. The crackdown by regulators in Korea caused Bitcoin to fall sharply at the end of last week, which is interesting, because we are now within orb of the important transit of Uranus moving into Taurus beginning May 15. Uranus rules sudden changes, and Taurus rules "values," as in currency values. Taurus also rules places where currencies are stored, like banks and exchanges, even bitcoin exchanges. Thus, the interference of trading in bitcoin, or any market, by government regulators, fits with the symbolism of Uranus entering Taurus (disruption of monies), at the same time Pluto is in Capricorn (government interventions). Yet it is nothing compared to what could happen with Bitcoin (and other currencies) when Saturn (government regulations and interferences) starts its waning square to Uranus in 2021, +/- one year.
Uranus will enter Taurus in two stages. The first is this week, on the new moon of May 15, the same day that Mars will enter Aquarius, in a hard ("fixed sign") square aspect to Uranus in Taurus. Due to the retrograde of Uranus (and Mars) this summer, Uranus will move back into Aries on the new moon in Scorpio, November 6-7. When it turns direct again, it will re-enter Taurus for the second and time on the new moon in Pisces in early March, and it will remain there for the next seven years. For astrologers, this is a very important dynamic, for Uranus represents disruptions, unexpected and sudden changes, as well as new inventions. Taurus pertains not only to matters of value, like currencies, but also to agricultural and livestock matters, especially cattle. It also represents the earth, along with Capricorn, which is land and property. When you combine these principles together, you get possibilities such as new inventions in ecology, new inventions that enhance farm operations and agriculture, new standards (and changes) in world currencies, new forms of banking operations ("blockchain?).
However, you also get the possibility of major disruptions and/or changes in these same areas, such as new genetic engineering affecting the growth and processing of foods, possibly synthetic foods that will replicate the taste - and replace the status - of meat. It could also pertain to an increase of earthquake and volcanic activity. Generally speaking, the principles of Uranus (sudden and disruptive change) does not blend easily with the principles of Taurus, which likes stability and does not like change, especially sudden and disruptive changes. It is like an earthquake interrupting one's favorite television show. Things happen at the most inconvenient times. Expect a lot more complaining, especially from people who find it hard to adapt to sudden changes. A cry for a return to "the good old days" will start happening more frequently and may become a source for new (the return to the old) fads in fashion over the next 2-3 years.
Looking ahead, shorter-term, we note that Mars will begin its 4-month square aspect to Uranus, May 18-September 18, and Jupiter will make its second passage of a waning trine to Neptune on May 25, with the third and final one occurring August 19. These two aspects are contradictory in their themes, just like Uranus in Taurus, and suggests a very wild time of opposite forces affecting world events and hence financial markets for the next 4 months. Jupiter in aspect with Neptune seeks peace. This combination is given towards expressing grandiose ideals for the future of the planet. But then the Mars square Uranus is a reminder that the world is still far from safe, and not all people will be expressing grandiose ideals, but instead acting very irrational and erratic, oftentimes contradicting their words via their behaviors, i.e. "I stand for peace, but we need to fight a war to achieve it." Psychopathic rage leading to violence is one possibility of expression during the Mars/Uranus aspect, so it would be wise to avoid dangerous situations and people if you are able to sense them before they erupt.
Market-wise, Jupiter and Neptune tend to correlate with rising stock markets amidst irrational exuberance. However, Mars/Uranus symbolizes sudden disruptions and sharp reversals in financial markets. We may see an example of this between this week and the end of the month, for both of these geocosmic signatures will occur (May 18 and May 25).
Announcements
The new Weekly Canadian Markets Report

Indian Nifty Stock Index Report by Nitin Bhandari are coming!

Starting this Monday, May 14, Nitin Bhandari will be introduce two new weekly reports. Each report will come out on Saturday-Sunday, prior to the opening on Monday of the forthcoming week. These reports will be available per year or per 3 months subscruptions. With special introductory rates for the first month for only $50.00 / € 43* (four issues) to those who are interested in subscribing to these markets. This special offer ends this week. Sign up now and take advantage of these special introductory rates and see how cycle and geocosmic studies can help you get that extra edge in market timing that all traders seek! Read more about the Canadian Markets Report>> and about the Indian Nifty Report>>

It is time for the next monthly edition of the MMA Cycles Report!

It will be issued this week, Monday-Tuesday, May 14-15, to all subscribers. This report covers the outlook for U.S. stock indices (DJIA and S&P futures), Gold, Silver, Treasuries, Euro Currency, Crude Oil and Soybeans, plus MMA's original geocosmic critical reversal dates (CRDs) and Solar/Lunar reversal dates over the next several weeks. Read more here>>
Its Dutch translation, including analysis of the AEX index;
the English monthly MMA Japan Cycles report covering the Nikkei, JGB Bonds, and the Dollar-Yen; and
the MMA European Cycles Report covering the German DAX, Swiss SMI, Netherlands AEX will also come out this week.

The MP4 recording of the MMA Webinar on Financial Markets: Second Quarter Preview, April 28 has become available.

2 hours, 15-minutes, packed with valuable information, very valuable for the purpose of planning trades for this summer, especially the material on stock markets and Bitcoin. The cost for the MP4 is $45/€ 39* and includes a copy of the slides that were used.
This may be our last webinar of the year. There will not be a summer webinar this year. Read more>>
Disclaimer & State of Purpose
The purpose of this column is not to predict the future movement of various financial markets. However, that is the purpose of the Schogt Market Timing & MMA (Merriman Market Analyst) subscription services. This column is not a subscription service. It is a free service, except in those cases where a fee may be assessed to cover the cost of translating this column from English into a non-English language.
This weekly report is written with the intent to educate the reader on the relationship between astrological factors and collective human activities as they are happening. In this regard, this report will oftentimes report what happened in various stock and financial markets throughout the world in the past week, and discuss that movement in light of the geocosmic signatures that were in effect. It will then identify the geocosmic factors that will be in effect in the next week, or even month, or even years, and the author's understanding of how these signatures will likely affect human activity in the times to come.
The author (Merriman) will do this from a perspective of a cycle's analyst looking at the military, political, economic, and even financial markets of the world. It is possible that some forecasts will be made based on these factors. However, the primary goal is to both educate and alert the reader as to the psychological climate we are in, from an astrological perspective. The hope is that it will help the reader understand these psychological dynamics that underlie (or coincide with) the news events and hence financial markets of the day.
No guarantee as to the accuracy of this report is being made here. Any decisions in financial markets are solely the responsibility of the reader, and neither the author nor the publishers assume any responsibility at all for those individual decisions. Reader should understand that futures and options trading are considered high risk.