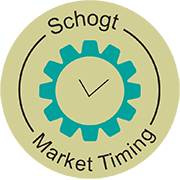 Print
Market preview goes to Members by email for FREE. Join us today!
Your email address will not be shared with others.
NOTE: There is no column this week, as we prepare for Saturday's Mid-Year Webinar on "The Great Reset" and Financial Markets update. The focus will be a review of the next three years, and then specifically the next 4 months, with emphasis upon the U.S. stock market, as well as Gold, Silver, the U.S. Dollar, Euro currency, Soybeans, and Crude Oil. The live webinar on Saturday is sold out (again), but the recording of the event is expected to be available by Sunday evening. To get your recording, you may order here to receive it early this week.Many markets are now in the time band for reversals of important trends. Order now while the information is hot!
Review
The dollar fell to seven-month lows on Friday after data showed the U.S. economy created fewer jobs than expected last month, which could derail a possible interest rate hike by the Federal Reserve in the second half of this year. The greenback fell to seven-month troughs against euro and Swiss franc… Data showed that U.S. nonfarm payrolls increased just 138,000 last month as the manufacturing, government and retail sectors lost jobs, while the consensus forecast was for 185,000 new jobs. March and April data was revised to show 66,000 fewer jobs created than previously reported. – "Dollar Tumbles to 7-Month Low After Weaker-Than-Expected US Jobs Data," Reuters, June 2, 2017.
"We all share the same responsibility: make our planet great again!" Emmanuel Macron, French President, Twitter.com/EmmanuelMacron, June 1, 2017.
We will resume the normal publication of this weekly column by Raymond Merriman next week. Stay tuned! It is going to be one hot summer with the Sun/Mars conjunction in Leo on July 26, and the solar eclipse, conjunct Mars, on August 21! For this week, we are right in the middle of two important Jupiter transits: Sun trine Jupiter (June 2) and Jupiter endings it retrograde motion and turning direct (June 9). In typical Jupiterian fashion, the stock markets of the world are experiencing an excess of euphoria and confidence.
Announcements
The MMA Mid-Year 2017 Financial Markets Webinaron Saturday, June 3, at 3:00 PM, EDT is sold out (again). Participation to the live event was limited to 100 attendees as always. This will be the second of three webinars we will host this yearThe subject of this webinar will be an update on the outlook for the stock market, precious metals, US Dollar, crude oil, soybeans and possibly other markets and other economic and geopolitical matters of interest at this time, including the forthcoming solar eclipse, conjunct Mars on August 21, that will fall on Donald Trump's natal Mars and Ascendant (and opposite Janet Yellen's natal Moon). The cost is $45.00* / € 43,00*. Although the live webinar is sold out, you can purchase an MP3 recording of the event (with power point slides attached), which will be available as early as Sunday evening, Read more here>>

Special offer of the updated "The Ultimate Book on Stock Market Timing Volume 1: Cycles and Patterns in the Indexes" in combination with recordings of the Merriman Mid-Year 2017 Financial Markets Webinar, June 3rd 2017, Outlook on many financial markets including precious metals, economic and geopolitical matters of interest and more. Order today and save 10%
Read more>>

I plan to move from Michigan to Arizona full time by the end of this summer. As my staff is staging my house for sale, they came across one box of the original hard bound edition of The Gold Book: Geocosmic Correlations to Gold Price Cycles that we thought had sold out several years ago. These are in perfect condition, never opened before. These are not the softcover editions, but the hard cover cloth edition that was selling on Amazon.com for $1500, three-four years ago. These are not used. These are not the softcover edition. They are collector items. And there were 8 of them in this box. This book contains the original studies – the very first quantitative studies done on any financial market relating planetary cycles to market cycles (this is not the solar/lunar cycles of the recent Gold Book written in 2015). This is the very first book, 344 pages, hardcover edition, written in 1982, listing the first ever Level 1, 2, and 3 planetary signatures related to primary, half-primary, and major cycles in Gold. There are now five copies left (as three have already been sold to interested clients). They are available now for $500, first come, first serve. If you are interested in obtaining one (or all) of these remaining five hardbound, limited edition, copies of the original Gold Book, let us know at once. Only 300 were printed at the time, in 1982. They will not be reprinted. If interested, send us an email. If there is still a book available for you, you will receive an invoice for immediate payment before we ship the book to your address. Thank you.

The monthly edition of the MMA International Cycles Report (ICR) was released last week to all of its subscribers. If you subscribe to this report and did not receive it, call us at once. Each issue of ICR contains an in-depth analysis of: the XAU index (Gold and Silver Mining stocks), the U.S. Dollar (DXY), British Pound (GBP), Australian Dollar (AUD), the Australian stock index (ASX), the London FTSE stock index, the Russell 2000 U.S. stock index (RUT), Corn (C) and Wheat (W). The analysis of these markets is written by three of the top graduates of the Merriman Market Timing Academy (MMTA), including Mark Shtayerman (San Diego), Izabella Suleymanova (San Diego), Ulric Aspegren (Sweden), and yours truly, Ray Merriman, on the Australian stock and currency markets. These reports are excellent. If you do not subscribe to this report and would like to, please read more here>>>

The third, updated edition of The Ultimate Book on Stock Market Timing, Volume 1: Cycles and Patterns in the Indexes is expected to come out tis summer! This is the most comprehensive book ever published on the cycles of the stock market (DJIA, S&P and Nikkei), with analysis going back to the British stock markets of the 17th century. A lot has happened since this book was first written in 1997, twenty years ago, including the long-term cycle low of March 2009 in the recent "Great Recession." All longer-term cycles have been updated, as well as intermediate and shorter-term cycles and their phases. This is a must-have book if you are a serious investor, trader, or student of cycles, which is one of the most important tools used in market timing. There is nothing else like this book available today. The expected release date is this July-August, For more information and to pre-order the new version of this book, continue here>>
"The Ultimate Book on Stock Market Timing: Cycles and Patterns in the Index" is literally the ultimate book on the analysis of the stock market. We are especially impressed with various waves of long-term cycles for more than 200 years, which we have never seen." - T. Kaburagi, Toshi Nippou Ltd (Japan's major commodity newspaper).

Our weekly and daily subscription reports continue to be very profitable this year in almost every market analyzed -especially stock indices. If you are an active short-term trader, or even if you are an investor who likes to keep up with our current thoughts on financial markets, you will be interested in MMA's Weekly or Daily Market reports. These weekly reports give an in-depth analysis of the DJIA, S&P and NASDAQ futures, Euro currency (cash and futures), Dollar/Yen cash and Yen futures, Euro/Yen cash, T-Notes, Soybeans, Gold and Silver, and Crude Oil, and now, the British Pound! The daily reports cover all stock indices listed above, as well as futures in the Euro Currency, Japanese Yen, T-Notes, Gold and Silver, plus GLD and SLV (the Gold and Silver ETF's). Both reports provide trading strategies and recommendations for position traders as well as for shorter-term aggressive traders. Subscription to the daily report also includes the weekly report. These reports are valuable to those who trade Exchange Traded Funds (ETFs). Subscription to the daily report also includes the weekly report.
Disclaimer & State of Purpose
The purpose of this column is not to predict the future movement of various financial markets. However, that is the purpose of the Schogt Market Timing & MMA (Merriman Market Analyst) subscription services. This column is not a subscription service. It is a free service, except in those cases where a fee may be assessed to cover the cost of translating this column from English into a non-English language.
This weekly report is written with the intent to educate the reader on the relationship between astrological factors and collective human activities as they are happening. In this regard, this report will oftentimes report what happened in various stock and financial markets throughout the world in the past week, and discuss that movement in light of the geocosmic signatures that were in effect. It will then identify the geocosmic factors that will be in effect in the next week, or even month, or even years, and the author's understanding of how these signatures will likely affect human activity in the times to come.
The author (Merriman) will do this from a perspective of a cycle's analyst looking at the military, political, economic, and even financial markets of the world. It is possible that some forecasts will be made based on these factors. However, the primary goal is to both educate and alert the reader as to the psychological climate we are in, from an astrological perspective. The hope is that it will help the reader understand these psychological dynamics that underlie (or coincide with) the news events and hence financial markets of the day.
No guarantee as to the accuracy of this report is being made here. Any decisions in financial markets are solely the responsibility of the reader, and neither the author nor the publishers assume any responsibility at all for those individual decisions. Reader should understand that futures and options trading are considered high risk.