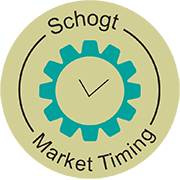 Print
Review
The Citi Economic Surprise Index hit a multiyear low Thursday…. The index is a widely followed indicator of how economic data are matching up to expectations, and the fact that it hit its lowest level since August 2011 has Chad Morganlander of Washington Crossing Advisors urging investors to start protecting their portfolios in light of a "deceleration of growth." "What we believe will be happening over the course of the next six months is you're going to start to see financial conditions tightening a bit," he said Thursday on CNBC's "Trading Nation." "It doesn't mean [it will result in] a scare or a recession, but rather just a deceleration." / – Annie Pei, "Surprise! This Index Shows the Economy Is In Trouble," www.cnbc.com
The stock market could be characterized as a bull market plagued by "recurring anxiety attacks," strategist Ed Yardeni told CNBC on Friday. "I've kept a diary of these things since March 2009. There've been 56 anxiety attacks. Some were just outright corrections of 10 to 20 percent and some were mini corrections… I include Brexit as a mini panic attack. It only lasted two days. I started to detect after we didn't go over the fiscal cliff in 2013 that my clients were starting to get anxiety fatigue." Berkeley Lovelace Jr, "We Are in a Bull Market Plagued by Recurring Anxiety Attacks," CNBC.com, June 9, 2017.
There wasn't much activity in the cosmos last week, and likewise there wasn't much change in world equity markets either from the preceding week. As an example, the Dow Jones Industrial Average closed the prior week at 21,384. On Friday it closed at 21,394 (up only 10 points on the week) after posting a new all-time high of 21,535 on Tuesday, June 20 the start of the summer solstice. The German DAX ended the prior week at 12,752. It ended last week, June 23 at 12,733. On Tuesday, June 20, it made a new all-time high at 12,951. China's Shanghai Index moved up slightly from 3123 the prior week, to close at 3157. In between, it reached 3186 on June 22, its highest level in 2 months. One interesting exception was the NASDAQ Composite, which climbed modestly all week, but did not make a new all-time (the DJIA and S&P did make a new all-time high early last week). The Japanese Nikkei soared to its highest level in nearly two years, hitting 20,318 on the summer solstice, but then prices drifted modestly lower into Friday.
Overall, it was consistent with our thoughts expressed in last week's column, stating, "There are no major geocosmic signature unfolding this week… However, June 20 is the summer solstice when the Sun enters the sign of Cancer. The next day, Mercury does the same, joining Mars, who entered Cancer the prior week, on June 4. We may have enjoyed the euphoria of stock indices marking new highs during this period (June 2-16), but can they sustain their upward momentum with all this Cancer energy from the cosmos over the next several weeks (starting June 20)? There is reason to be concerned, for Cancer has an innate sense of wanting to be safe, protected, and hence locking in profits, due to fear of something getting out of control." The high of the week for most markets was in by June 20.
Furthermore, nothing got out of control last week. But that could start to change as both the Sun and Mars move through Cancer, forming wide cardinal grand squares with transiting Jupiter (Libra), Pluto (Capricorn), and Uranus (Aries), June 25-July 20. And that is just a prelude to the Sun/Mars conjunction of July 26, followed by Mars with the solar eclipse, August 21. Will all that Mars energy propel equities to further new highs? Or will its travels with other planets through Cancer, first cause investors to take profits and pull back? Maybe both.
Shorter-term Goecosmics and Longer-term Thoughts
"While politics in the West reels from a decade of economic crisis and stagnation, asset prices continue to surge on the back of continued rapid growth in G3 QE. In an age of "radical uncertainty" how long will it be before angry citizens tire of blaming an impotent political system for their ills and turn on the main culprits for their poverty - unelected and virtually unaccountable central bankers? I expect central bank independence will be (and should be) the next casualty of the current political turmoil." – Albert Edwards, Societe Generale, Global Strategy market letter, Singapore.
Well, Mr. Edwards (an excellent analyst), I think your outlook may not take very long at all to unfold. As discussed in Forecast 2017 and our recent mid-year webinar, this is a very important part (the third part) of "The Great Reset," which is scheduled to begin when the Sun and Saturn both ingress into 0° Capricorn on December 20-21, 2017. This idea of putting the Federal Reserve Bank on the hot seat, demanding an accounting of its recent decisions and actions, could commence then, and last through 2020.
That Sun/Saturn ingress on the Winter Solstice will conjunct the Fed's own natal Sun/Pluto opposition at 0-1° Cancer/Capricorn (the Fed was "born" December 23, 1913, the same year the income tax act went into effect). When Saturn crosses a natal Sun, it denotes a time when the success of one's future depends greatly upon 1) how well one can account for what he/she/it has done in the past, and 2) how patient one is in planting the foundation for a successful 5-year plan. It can work out really well if one has vision, is patient, and willing to invest the time and energy necessary to construct the foundation correctly. It can turn out really badly if one is impatient and not willing to invest the time or resources in a realistic five-year plan, or if one is not able to account for his/her/its past behavior and decisions. And since Saturn is the transit, the one demanding the accounting is often the government.
Given that the August 21 solar eclipse at 28° Leo falls on President Trump's natal Mars and Ascendant at 26-29° Leo, and also that the eclipse falls opposite Ms. Yellen's natal Moon around 29° Aquarius, I think there is a cosmic argument that Trump and team will soon go after the Fed and its leadership. It won't be hard to get the public's support for this potential assault, just as the insightful Mr. Edwards points out. The great benefactor from this scenario could be Gold, for in this scenario, the next step will be to demand that the U.S. currency (maybe not the Federal Reserve Note) be backed in Gold and/or Silver. I suspect the U.S. Dollar would swoon at first, thus elevating the value of Gold. However, if the idea ever gets passed, the Dollar would then reverse strongly, which might have the opposite effect upon Gold. But that's a story for some years down the road when the 22.5-year cycle low in Gold comes due (after 2020).
For now, our eyes are on the six-week period surrounding either side of the Sun/Mars conjunction of July 26. There is considerable history to support the idea of a double digit decline in the DJIA from a high that forms in that period. Additionally, there are at least three important cycle trough time bands coming up after that aspect. We have entered that Sun/Mars time band now. We are just waiting for the charting and/or technical signals that will indicate the decline to the convergence of these market cycles is underway. They are starting to develop now, but could take anywhere between now and August to be completed (see last week's monthly MMA Cycles Report, or view the recent webinar on the MMA Mid-Year Outlook).
Equally interesting to watch will be the situation of President Donald Trump, who is being smacked squarely by the Mars and solar eclipse transits (plus Saturn, plus Uranus…. he must feel like a human piñata trying to march across a line of hot coals). As Trump goes, so go the markets these next months. America had a choice between Venus and Mars in the November elections. The majority of people chose Venus, but the majority of Electoral College votes went the route of Mars. Now we will get to see what that means these next two–four months in terms of political thrusts. For those who study the correlation between cycles in the cosmos and cycles in human activity, this second phase of "The Great Reset" (May-October) is mostly about Mars, the god of war, and the cosmic source of inspiration for pioneers.
Market preview goes to Members by email for FREE. Join us today!
Your email address will not be shared with others.
Announcements
One More Week for the Special Offer !

The writing of the third edition of "The Ultimate Book on Stock Market Timing Volume 1: Cycles and Patterns in the Indexes" is moving right along. This is the most comprehensive book ever published on the cycles of the stock market (DJIA, S&P and Nikkei), with analysis going back to the British stock market of the 17th century. A lot has happened since this book was first written in 1997, twenty years ago, including the long-term cycle low of March 2009 in the recent "Great Recession." All longer-term cycles have been updated, as well as intermediate and shorter-term cycles and their phases. The expected release date is still August, and we are now offering a pre-publication special rate of $95.00 / € 90 (plus postage) to those who pre-order it before June 30 (end of this next week. After that, the cost will be $125 / € 119. The new material on long-and intermediate-term cycles in the U.S. and Japanese stock markets is worth the cost of the book alone .
"The Ultimate Book on Stock Market Timing: Cycles and Patterns in the Index" is literally the ultimate book on the analysis of the stock market. We are especially impressed with various waves of long-term cycles for more than 200 years, which we have never seen." - T. Kaburagi, Toshi Nippou Ltd (Japan's major commodity newspaper). Read more here>>

There is a further discount for those also ordering the MP4 recording of the June 3 webinar on the Mid-Year Outlook for Financial Markets and "The Great Reset of 2017-2020. "The Ultimate Book on Stock Market Timing Volume 1: Cycles and Patterns in the Indexes" in combination with recordings of the Merriman Mid-Year 2017 Financial Markets Webinar, June 3rd 2017, Outlook on many financial markets including precious metals, economic and geopolitical matters of interest and more. Order today and save 20%!
Read more>>

The MP4 downloadable recording of the MMA Mid-Year 2017 Financial Markets Webinar, conducted on Saturday, June 3, is now available, and includes the 66 power point slides and graphs used in the webinar. The live presentation, limited to 100 persons, sold out again. It was another good presentation, lasting a little over 2 hours, with an interesting Q and A at the end. The subject of this webinar was an overview of where we stand in "The Great Reset" described in the Forecast 2017 Book. It also included a very in-depth look at the USA stock market, focused on the three main cycles that will be coming due between now and November (we narrow it down in the webinar), as a result of the latest research to be released in the new version of the Stock Market Timing book, "Cycles and Patterns in the Indexes." The webinar included an update on the outlook for the precious metals, US Dollar, Euro currency, crude oil, soybeans and T-Notes. It discussed in detail the forthcoming solar eclipse, conjunct Mars on August 21, that will fall on Donald Trump's natal Mars and Ascendant (and opposite Janet Yellen's natal Moon). The cost of this MP4 recording and power point slides is $45.00 / € 43,00 (plus VAT). Read more here>>

Our weekly and daily subscription reports continue to be very profitable this year in almost every market analyzed -especially stock indices. If you are an active short-term trader, or even if you are an investor who likes to keep up with our current thoughts on financial markets, you will be interested in MMA's Weekly or Daily Market reports. These weekly reports give an in-depth analysis of the DJIA, S&P and NASDAQ futures, Euro currency (cash and futures), Dollar/Yen cash and Yen futures, Euro/Yen cash, T-Notes, Soybeans, Gold and Silver, and Crude Oil, and now, the British Pound! The daily reports cover all stock indices listed above, as well as futures in the Euro Currency, Japanese Yen, T-Notes, Gold and Silver, plus GLD and SLV (the Gold and Silver ETF's). Both reports provide trading strategies and recommendations for position traders as well as for shorter-term aggressive traders. Subscription to the daily report also includes the weekly report. These reports are valuable to those who trade Exchange Traded Funds (ETFs). Subscription to the daily report also includes the weekly report.
Disclaimer & State of Purpose
The purpose of this column is not to predict the future movement of various financial markets. However, that is the purpose of the Schogt Market Timing & MMA (Merriman Market Analyst) subscription services. This column is not a subscription service. It is a free service, except in those cases where a fee may be assessed to cover the cost of translating this column from English into a non-English language.
This weekly report is written with the intent to educate the reader on the relationship between astrological factors and collective human activities as they are happening. In this regard, this report will oftentimes report what happened in various stock and financial markets throughout the world in the past week, and discuss that movement in light of the geocosmic signatures that were in effect. It will then identify the geocosmic factors that will be in effect in the next week, or even month, or even years, and the author's understanding of how these signatures will likely affect human activity in the times to come.
The author (Merriman) will do this from a perspective of a cycle's analyst looking at the military, political, economic, and even financial markets of the world. It is possible that some forecasts will be made based on these factors. However, the primary goal is to both educate and alert the reader as to the psychological climate we are in, from an astrological perspective. The hope is that it will help the reader understand these psychological dynamics that underlie (or coincide with) the news events and hence financial markets of the day.
No guarantee as to the accuracy of this report is being made here. Any decisions in financial markets are solely the responsibility of the reader, and neither the author nor the publishers assume any responsibility at all for those individual decisions. Reader should understand that futures and options trading are considered high risk.