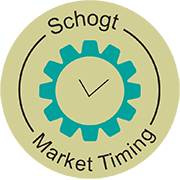 Print
Market preview goes to Members by email for FREE. Join us today!
Review and Preview
Chinese acquisitions and investments in the U.S. fell 92 percent to just $1.8 billion in the first five months of this year, consulting and research firm Rhodium Group said Tuesday. Counting divestitures, net Chinese deal flow to the U.S. during that time was a negative $7.8 billion, the report said. The decline follows a sharp drop in the second half of last year as pressure from both Beijing and the Trump administration curbed a recent surge in cross-border investment. - Evelyn Cheng, "Chinese Investment in US Drops 90% Amid Political Pressure," www.cnbc.com, June 20, 2018
The United States should stop the scattershot, pointless nonsense on tariffs and go the other way, and hard. It should drop all tariffs, even if the rest of the world doesn't follow… Studies show that countries with freer trade have both higher per capita incomes and faster rates of productivity growth. Economists have also long understood that barriers to trade, while pitched as a way to help domestic workers, always heavily penalizes domestic consumers. . – Veronique de Rugy, "A Case for Unilateral Tariff Disarmament," The New York Times International, June 21, 2018.
No matter how you cloak it, equity markets of the world do not like this ongoing game of tariff threats that appear to be heading more and more towards a full-blown trade war. President Trump ratcheted up more tariff threats last week, and as expected, stock markets swooned – again. Instead of coinciding with a stock market crest, it appears more and more likely that the Venus/Mars opposition on the summer solstice of June 21 is going to coincide with a low. In fact, it is more than just Venus (agreements) and Mars (disputes) in opposition (threat to partnerships and alliances). It is Venus in the midst of a fixed grand square (stubborn, fixed, and no one wants to back down) with Jupiter and Uranus too. There is a lot at stake here, and once again it looks like a game of "chicken" to see who will budge first, but the fixed grand square isn't showing any signs of budging by anyone yet.
It doesn't stop with Venus in the grand fixed square, for Neptune is also highlighted, as it has now turned stationary retrograde (June 18) and in a semi-square with Uranus. Therefore, no one is certain of where this is really headed. There seems to be no end game by which those who are engaged in this game can easily get out. It causes Financial Astrologers to wonder: what will the correlation to all of this be when Mars turns retrograde in Aquarius this week, on June 26? Will Mars retrograde mean that those who have initiated this war of words and threats begin to retreat? That is possible. On the other hand, since Mars is in the eccentric and "think-they-know-it-all" sign of Aquarius, does it mean that the aggressors come on even stronger in their belligerence and demands, trying to strong-arm others to bend to their wills even more? That is possible too.
We may see behaviors start to shift by (or shortly after) the full moon in Capricorn at the end of this week, June 27-29. That full moon is also conjunct Saturn (Sun/Saturn opposition), just a day after Mars turns retrograde. We already see a heavy Venus grand square in force, combined with a strong Neptune, stationary. To that, the cosmos will now add a heavy Saturn/Capricorn influence with a powerful Mars stationary. This brings to mind the pressure cooker reaching an extreme boiling point. Then this offensive dynamic gradually recedes, as the Moon begins to wane over the following two weeks, and Jupiter starts to assert his dominance. The mood probably becomes lighter, although there is a possibility that everything becomes even more exaggerated, and morphs into hysteria. I am thinking that we may get a break, and conscientious acts of kindness and efforts exhibiting goodwill may become noticeable.
How will this affect financial markets? Well, any market making cycle lows into this period (June 20-27) is susceptible to bottoming and beginning rallies. This is not a time to panic. Let others do that if they so choose. This can be a favorable time to look for opportunities, new trends, which could continue into the Jupiter/Neptune and Saturn/Uranus trines of mid- to late August. The only wild card in the deck is Mars square Uranus, which lasts until mid-September and can still correspond with unexpected events and announcements that drive the markets (and investors) crazy, especially around August 1 +/- one week.
One market of great interest that may have reversed last week is the Euro. It dropped to a new cycle low and the Swiss Franc did not, for a case of intermarket bullish divergence. Gold did the same in relationship to Silver. And the NASDAQ made a new all-time high last week, but other stock indices did not. In fact, they fell. So, we have several cases of intermarket bearish and bullish divergence occurring within the allowable orb of our three-star June 20-21 critical reversal date as discussed in last week's monthly MMA Cycles Report.
We will return to our normal format next week. This weekend, I am in England giving an all-day workshop and webinar on Cycles (Rhythmic and Cosmic) and their relationship to financial markets. The recording of this even could be available this weekend. If all goes well, you will receive a note to this effect from MMA. If you are interested in this topic, this is a very thorough workshop, with many new ideas and research studies, you will not want to miss.
Announcements
The webinar/workshop "Cosmic Cycles Are Forever," took take place on June 22. If the MP4 recording of this 4-hour webinar/workshop comes out with a good quality, we will make it available in our webshop (in Multimedia) for purchase. Sponsored by the AAGB (Astrological Association of Great Britain) as part of their 60th anniversary, this workshop by Raymond Merriman features valuable tools for understanding market cycles, identifying trends, and timing changes of trends in financial markets using cycle studies and geocosmic studies along with technical tools and charting analysis. In this masterclass, the historical correlation of stock markets, currencies, precious metals and bitcoin to certain planetary and solar/lunar cycles present in today's cosmos are examined, with an eye on what to anticipate between 2018 and 2020, both in terms of world politics and financial markets, as well as shorter-term forecasting projections. Continue here>>

The monthly edition of the MMA International Cycles Report (ICR) will be released this week to its subscribers.

Each issue of ICR contains an in-depth analysis of: the XAU index (Gold and Silver Mining stocks), the U.S. Dollar (DXY), British Pound (GBP), Australian Dollar (AUD), the Australian stock index (ASX), the London FTSE stock index, the Russell 2000 U.S. stock index (RUT), Corn (C) and Wheat (W). The analysis of these markets is written by three of the top graduates of the Merriman Market Timing Academy (MMTA), including Mark Shtayerman (San Diego), Izabella Suleymanova (San Diego), Ulric Aspegren (Switzerland), and yours truly, Ray Merriman, on the Australian stock and currency markets. Read more>>

The MMA Cycles Report was issued last week to all subscribers.This report covers the outlook for U.S. stock indices (DJIA and S&P futures), Gold, Silver, Treasuries, Euro Currency, Crude Oil and Soybeans, plus MMA's original geocosmic critical reversal dates (CRDs) and Solar/Lunar reversal dates over the next several weeks. Also issued last week: The Dutch edition of the Cycles Report , including AEX analysis, the MMA European Cycles Report covering the German DAX, Swiss SMI, and Netherlands AEX, the MMA Japan Cycles report, covering the Nikkei, JGB Bonds, and Dollar-Yen.

NEW! MMA Weekly Indian Nifty Stock Index Report
by MMTA graduate and market analyst Nitin Bhandari has begun.

This report focuses exclusively on the Indian stock market (Nifty cash). Sign up now now here>>

New: Market Timing in Money Management

Would you perhaps be interested in the markt timing method, based on historical research of natural cycles in economy and financial markets - and would you also like your money / assets to be managed professionally this way for you?

You may be interested to know that as of 1 June 2018, MMTA graduate Irma Schogt signed a contract with the firm Today's Asset Management in Netherlands to start doing exactly what's described above. For more information, read here>>

We are pleased to announce that the MP4 recordings of Course 1 on MMA's Market Timing Methodology, taught to students in Beijing, China, are now available! And Course 2 begins now. These classes provide the basic principles for understanding the terminology and use of cycle studies, for the purpose of timing major reversals in financial markets. They also explain how trend analysis and chart patterns are used in the context of cycle studies and introduce the student to geocosmic correlations to long-term cycles in the stock market. The first class in Course two is on "Calculating Price Targets and Identifying Basic Chart Patterns when Geocosmic Reversals Are Due." This class focuses on long-term market timing methods of MMA and is taught by MMTA graduate and market analyst Kat Powell. Future classes in Course 2 will be taught once a month by Raymond Merriman, and MMTA graduates and professional market analysts Kat Powell (USA), Ulric Aspegren (Switzerland), Nitin Bhandari (India), and Ken Liao (China). Read more>> Get Ready for Course 2, which begins now.
Disclaimer & State of Purpose
The purpose of this column is not to predict the future movement of various financial markets. However, that is the purpose of the Schogt Market Timing & MMA (Merriman Market Analyst) subscription services. This column is not a subscription service. It is a free service, except in those cases where a fee may be assessed to cover the cost of translating this column from English into a non-English language.
This weekly report is written with the intent to educate the reader on the relationship between astrological factors and collective human activities as they are happening. In this regard, this report will oftentimes report what happened in various stock and financial markets throughout the world in the past week, and discuss that movement in light of the geocosmic signatures that were in effect. It will then identify the geocosmic factors that will be in effect in the next week, or even month, or even years, and the author's understanding of how these signatures will likely affect human activity in the times to come.
The author (Merriman) will do this from a perspective of a cycle's analyst looking at the military, political, economic, and even financial markets of the world. It is possible that some forecasts will be made based on these factors. However, the primary goal is to both educate and alert the reader as to the psychological climate we are in, from an astrological perspective. The hope is that it will help the reader understand these psychological dynamics that underlie (or coincide with) the news events and hence financial markets of the day.
No guarantee as to the accuracy of this report is being made here. Any decisions in financial markets are solely the responsibility of the reader, and neither the author nor the publishers assume any responsibility at all for those individual decisions. Reader should understand that futures and options trading are considered high risk.