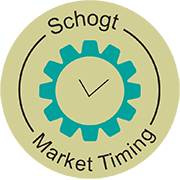 Print
Market preview goes to Members by email for FREE. Join us today!
Review and Preview
The euro on Friday was headed for its biggest weekly loss in 19 months after the European Central Bank unexpectedly said it would keep interest rates at record lows well into next year. The ECB's crisis-era stimulus of massive bond purchases aimed at boosting the euro zone economy will end this year but interest rates will remain steady at least through the summer of 2019, the ECB's president Mario Draghi said on Thursday. Euro bulls who expected the ECB to hike rates at an earlier juncture were caught out as the single currency slumped nearly 1.9 percent, sending traders piling into the dollar and yen… positioning (the euro) to have its biggest weekly loss since November 2016. – Reuters, www.cnbc.com, June 15, 2018.
The announcement by the ECB on June 14 was a nice birthday gift to Donald Trump, if his wish was for a stronger U.S. Dollar, as Venus (currencies) formed a square aspect to Uranus (unexpected surprise that could coincide with a sharp price swing). The Dollar soared to 95.13 on Friday, which is testing its highest level since July 2017. Of course, this also means that U.S. made goods will cost more to Europeans, which in turn may exaggerate the trade deficit between the USA and Germany, already a source of annoyance for this president (see Longer-Term Thoughts at the end of this column).
The slam down in the Euro, and strength of the U.S. Dollar also puts pressure on commodities like Gold and Silver, because they trade in U.S. Dollars. Both were making new monthly highs before the ECB announcement. By Friday, the next day, Gold was trading at its lowest level of 2018. However, Silver was well above its low for this year, for a developing case of intermarket bullish divergence.
Bitcoin also took a hit last week. It fell to 6129 on June 13, its lowest mark since the big drop from December 18 into February 6, down to 5911. From a charting point of view, this creates a problem because this cryptocurrency broke below the base of a contracting triangle, which now puts it at risk of falling below $5000, per our recent webinar comments. We will discuss it again – and show our studies - in our next webinar, which will take place next Friday, June 22, at the AAGB conference outside of London (see announcements at the end of this column).
Global stock indices also took a turn down last week, but that had more to do with President Trump's obsession with implementing new tariffs, rather than Mario Draghi's addiction to never ending monetary easing policies for Europe while he is in charge. The two newsmakers created a double punch to the heart of several financial markets – except the U.S. Dollar.
What is with these addictions and obsessions exhibited last week? Neptune. Actually, Neptune is not so much about obsession as it is about paranoia and addiction. Obsession is oftentimes an attendant that comes along with paranoia. As stated in recent columns, we are now under a barrage of Neptune transits, which started with the Sun square Neptune on June 7 and peaked with the third (of five) passages of the 171-year transit of Uranus in semi-square to Neptune on June 16, followed by the powerful Neptune retrograde that will take place on Monday, June 18. Neptune's presence suggests there is another agenda (hidden agenda, perhaps) at work here than appears obvious to the observer. However, it can also be indicative of errors in judgement, or just lack of good judgement because one does not see the picture accurately. The imagination may be in overdrive, and if so, truth becomes the casualty. On the positive side, Neptune also represents the drive for peace, and in this regard, the Trump-Jung-un summit on June 13 appears to be a great success for their first meeting. But one wonders: with all this Neptune, is there some agreement the two made that the world is not aware of? Or is one of these two men hiding something from the other? Neptune also rules fantasy and movies, which is the stuff of the imagination, and not usually the impetus for hard work and trust that leads to the realization of a dream. It is just the dream. So, we will have to wait and see what really comes of this. In the meantime, traders and investors appear not to be that convinced or affected, at least not as much as they were by the announcement of tariffs and an ongoing soft landing projected by the ECB into the summer of 2019.
Short-term geocosmics
Neptune is not the only planet presently highlighted in the cosmos. Venus is also prominent, in the midst of a developing fixed-sign grand square involving Uranus, Mars, and Jupiter, June 14-25. As pointed out earlier, Venus pertains to currencies (along with Pluto), and currencies have suddenly been rocked with the ECB's dovish announcement on Thursday, June 14. On Thursday, June 21, the Sun will enter Cancer as the summer solstice unfolds. That same day, Venus will be in opposition to Mars, indicating that markets (currencies, especially) could stage another sharp price reversal nearby. On a personal level, this suggests tensions with agreements that may quickly devolve into disagreements. Venus and Mars in this aspect can be very passionate and attractive, but one needs to be careful not to be seduced to a bad deal by appeals to vanity.
This highly charged time band of powerful geocosmic signatures does not end there. On June 26, Mars starts its two-month retrograde motion, first in Aquarius, and then continuing backwards into the sign of Capricorn. Mars retrograde is a time when new initiatives meet new challenges, and if not careful, become thwarted. This is not a time to be the aggressor, for the aggressor often loses the battle and is forced to retreat, or back off, from their boastful threats. The next day, the Sun is in opposition to Saturn, another potent signature that illuminates a conflict between wanting recognition for what one has done, but the new realization that there is yet more to do, and others demand you do it now and not procrastinate. There goes your vacation time.
LONGER-TERM THOUGHTS AND MUNDANE ASTROLOGY
The economic effect of President Trump's $1.5 trillion tax cut and $300 billion bump in federal spending will wear off in two years and then "in 2020 Wile E. Coyote is going to go off the cliff, " former Fed Chairman Ben Bernanke said Thursday. – Liz Moyer, "Trump's Economic Stimulus Will Fade in 2020, Bernanke Says," www.cnbc.com, June 8, 2018.
Former Federal Reserve Chairman Alan Greenspan sharply disputed the notion the U.S. was being ripped off by other countries because of its trade deficit. The former central bank chief told CNBC that President Donald Trump has the situation "reversed" as it pertains to global trade issues. Asked if he thought the country was in a trade war, Greenspan told CNBC's Sara Eisen that "we're on the edge. I think we should be very sad if we do, because the presumption is that foreigners are ripping us off. It's nonsense." – Jeff Cox, "Alan Greenspan on Trade: The Notion that Foreigners are Ripping Us Off is 'Nonsense,'" www.cnbc.com, June 13, 2018.
I have always thought former Fed Chair Ben Bernanke was a closet astrologer. As readers know, January 12, 2020, is when Saturn conjuncts Pluto, the bottom of an economic cycle historically, within 18 months. I wondered about Alan Greenspan too, based on previous comments each has made, plus the timing of many of their top policy announcements when each presided successfully over the FED. But here are very two smart gentlemen who are offering symbolic rebuttals to the idea that President Donald Trump is the smartest man on earth. They may have a point. The following is from a piece I wrote in the March edition of the monthly MMA Cycles Report:
Here's the problem with this idea that tariffs are justified and will work. Almost all the countries that the United States trades with are much smaller than the USA, and/or have less spendable income per person. Imagine that you have $100 and there is a family of 4 people who each have $150. You make a product that costs $100 that each of those 4 family members want, and that family of 4 makes a product that costs $100 that you want. You don't need more than one of their products, so you buy it for the $100 you can afford. They each want one apiece of your product, and they buy 4 from you at $150/each, for a total of $600. If you calculate the result of the "trade," it will appear that you made $600 and only paid out $100. You have a $500 surplus with that family, and they have a $500 deficit with you. Based on that, should they tax you with a tariff on your product in order to "balance the trade deficit?"
Now think of Germany and the USA. Germany has a population of about 80 million, where the average income is about $49,000. The USA has a population of about 325 million – 4 times as many consumers – who make an average income of about $58,000. Four times as many people making about 20% more income (and paying less taxes too). Is it any wonder that Americans will buy more products made in Germany than Germans will buy products made in the USA? There is bound to be a USA trade deficit based purely on the difference between the numbers of buyers, and monies available per/person in each country (income differences). However, that only demonstrates that there are more Americans than Germans, and the former make more income too than the Germans. That's a good thing! And we haven't even addressed the issue that Mercedes Benz, BMW's, and Porsche's might be better-made and more appealing automobiles than those produced in the USA, which accounts for the high demand for certain products from certain countries by Americans who have perhaps the greatest cumulative spending power (and appetite to spend) of any industrialized nation in the world.
Trade deficits are not necessarily (or even usually) a sign of bad business, or the result of bad deals, especially when they lead to greater business activity from the sales of those imported goods to other Americans. By initiating a trade war with countries with whom we have a trade deficit, we risk 1) paying higher prices here for those products, which is equivalent to initiating a new tax, which could then lead to 2) laying off workers of those companies that depend on those imported goods for their declining revenues (think German auto dealers), which then leads to 3) closing businesses that depend on sales of imported goods that are now taxed higher at a higher rate, which ultimately leads to 4) higher unemployment and less tax receipts for the government. It is a losing situation that usually ends badly for the country that levies the new tariffs as well as those on whom the tariffs are now imposed.
Of course, with someone like President Trump, the master of "The Art of the Deal," it is entirely possible that this is purely a negotiating ploy to re-write new trade agreements that will be beneficial to the USA. At least, that is the hope, and we are fully aware that all of this is occurring under a slew of Neptune transits. There may indeed be such a motive behind these actions. Otherwise, it is hard to see how this president, whose tariff actions are in contradiction to the analysis of both Ben Bernanke and Alan Greenspan - and even Gary Cohn, his former economic advisor - can be the smartest man in the world. Maybe he's just the toughest man in the world to do business with.
Announcements
New: Market Timing Trend Investment - Money Management

Would you perhaps be interested in the markt timing method, based on historical research of natural cycles in economy and financial markets - and would you also like your money / assets to be managed professionally this way for you?

You may be interested to know that as of 1 June 2018, MMTA graduate Irma Schogt signed a contract with the firm Today's Asset Management in Netherlands to start doing exactly what's described above. Join us, in Trend Investment under Management. For those who can read Dutch, read more here>> Text will become available in English shortly.

Would you like to attend a webinar on cycles and how they correlate with today's financial market cycles? That opportunity is going to arise in one week.

One more week! The 4.5-hour webinar/workshop on "Cosmic Cycles Are Forever," will take place on June 22, starting at 10 AM Greenwich Daylight Time. Sponsored by the AAGB (Astrological Association of Great Britain) as part of their 60th anniversary, this workshop by Raymond Merriman will feature valuable tools for timing trends and changes of trends in financial markets. In this masterclass, the historical correlation of stock markets, currencies, precious metals and bitcoin to certain planetary and solar/lunar cycles present in today's cosmos will be examined, with an eye on what to anticipate between 2018 and 2020, both in terms of world politics and financial markets. Continue here>>

It is time for the next monthly edition of the MMA Cycles Report! It will be issued this week, Monday-Tuesday, June 18-19, to all subscribers. This report covers the outlook for U.S. stock indices (DJIA and S&P futures), Gold, Silver, Treasuries, Euro Currency, Crude Oil and Soybeans, plus MMA's original geocosmic critical reversal dates (CRDs) and Solar/Lunar reversal dates over the next several weeks. (The Cycles Report Dutch edition, including AEX analysis, the monthlyMMA European Cycles Report covering the German DAX, Swiss SMI, and Netherlands AEX, the MMA Japan Cycles report, covering the Nikkei, JGB Bonds, and Dollar-Yen also come out this week.

The special trial subscription period for the new

MMA Weekly Indian Nifty Stock Index Report has ended!

The official launch of this report will start this week, June 11. Written by MMTA graduate market analyst Nitin Bhandari of Mumbai, India, this report focuses exclusively on the Indian stock market (Nifty cash). The report on Canadian Markets (the Toronto Stock Exchange Index -S&P/TSX cash - and the Canadian Dollar - USD/CAD cash - will not continue due to insufficient demand. But the Nifty report is on! Sign up now and take advantage of these new special reports by an expert in Indian markets, Nitin Bhandari! Read more here>>

We are pleased to announce that the MP4 recordings of Course 1 on MMA's Market Timing Methodology, taught to students in Beijing, China, is now available! And Course 2 will begin in two weeks. These classes provide the basic principles for understanding the terminology and use of cycle studies, for the purpose of timing major reversals in financial markets. They also explain how trend analysis and chart patterns are used in the context of cycle studies and introduce the student to geocosmic correlations to long-term cycles in the stock market. Course 1 is taught entirely by Raymond Merriman, the creator and developer of the MMA Market Timing Methodology. Course 2 will be taught by Raymond Merriman, and MMTA graduates and now professional market analysts Kat Powell (USA), Ulric Aspegren (Switzerland), Nitin Bhandari (India), and Ken Liao (China). Read more>>
Disclaimer & State of Purpose
The purpose of this column is not to predict the future movement of various financial markets. However, that is the purpose of the Schogt Market Timing & MMA (Merriman Market Analyst) subscription services. This column is not a subscription service. It is a free service, except in those cases where a fee may be assessed to cover the cost of translating this column from English into a non-English language.
This weekly report is written with the intent to educate the reader on the relationship between astrological factors and collective human activities as they are happening. In this regard, this report will oftentimes report what happened in various stock and financial markets throughout the world in the past week, and discuss that movement in light of the geocosmic signatures that were in effect. It will then identify the geocosmic factors that will be in effect in the next week, or even month, or even years, and the author's understanding of how these signatures will likely affect human activity in the times to come.
The author (Merriman) will do this from a perspective of a cycle's analyst looking at the military, political, economic, and even financial markets of the world. It is possible that some forecasts will be made based on these factors. However, the primary goal is to both educate and alert the reader as to the psychological climate we are in, from an astrological perspective. The hope is that it will help the reader understand these psychological dynamics that underlie (or coincide with) the news events and hence financial markets of the day.
No guarantee as to the accuracy of this report is being made here. Any decisions in financial markets are solely the responsibility of the reader, and neither the author nor the publishers assume any responsibility at all for those individual decisions. Reader should understand that futures and options trading are considered high risk.