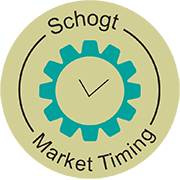 Print
Market preview goes to Members by email for FREE. Join us today!
Your email address will not be shared with others.
Review
Stocks hit record intraday highs earlier in the (Friday) session, as investors shook off a widely unexpected result to the general election in the United Kingdom. Prime Minster Theresa May's Conservative party lost its parliamentary majority in the process, coming up with 318 of 650 seats. Conservatives held a 17-seat majority before the contest. Some pollsters expected May's party to retain the majority while others expected them to build on it. That said, no other party came out with a clear majority... The results sent the British pound spiraling lower to its weakest level since April 18 against the dollar./ - "NASDAQ Drops 2% as Tech Stocks Tank," Fred Imbert, CNBC.com, June 9, 2017.
The stock market could be characterized as a bull market plagued by "recurring anxiety attacks," strategist Ed Yardeni told CNBC on Friday. "I've kept a diary of these things since March 2009. There've been 56 anxiety attacks. Some were just outright corrections of 10 to 20 percent and some were mini corrections… I include Brexit as a mini panic attack. It only lasted two days. I started to detect after we didn't go over the fiscal cliff in 2013 that my clients were starting to get anxiety fatigue." Berkeley Lovelace Jr, "We Are in a Bull Market Plagued by Recurring Anxiety Attacks," CNBC.com, June 9, 2017.
What a clever way to describe the bullish stock markets of the world over the past 8 years. And what a nice way to prepare investors for another mini-panic that may be looming ahead shortly.
I think the time has arrived when investors have become numb to all the "bad news" that could tank stocks, just as people of the world are becoming numb over all the terrorist attacks that seem to never end, but only increase, to the point that they quickly become old news and forgotten. It seems like we are all like Alice in Wonderland, having fallen through the rabbit hole, only to discover a new reality where everything is now upside down and the king or queen can bark orders of "off with his/her head" over and over again for crimes that were never committed (or maybe they were), causing everyone to run around in alarm, but then nothing is done as new rumors and allegations are conjured up that makes everyone forget what they were worried about before, now that a new crime has been committed (or maybe not).
Last week, the U.S. and Indian stock indices soared to new all-time highs. The German DAX and London FTSE did the same the prior week, on June 2. But Australia's ASX index fell to a 4-month low. The NASDAQ Composite made a new record high early on Friday, June 9, at 6341 before a stunning collapse (maybe one of Yardeni's mini-panics) of 200 points by mid-afternoon, but then gaining half of it back by the close. All of those highs on June 2 (other markets like the Japanese Nikkei, made yearly highs then too) and June 9, cover the full range of the important Jupiter transits. On June 2, the Sun made a favorable trine aspect to Jupiter, and on June 9, Jupiter turned direct. Jupiter is like the eternal optimist, even if the facts don't support the optimism, so it was no surprise that world equity markets made new highs during that week. After all, as stated in our reports of the past month, we were looking for stock markets to make new highs into June 2-9, precisely because of Jupiter's benevolent correspondence to stock prices. The bigger question is what will happen now that the "happy" Jupiter time band ends? Can Neptune turning retrograde on June 16 continue the euphoria, or illusion, that more good times are ahead?
It wasn't so good for precious metals and crude oil last week. It started out well enough for Gold, which tested 1300 again on Tuesday, June 6, for a double top formation to its Venus direct high on April 17. However, by Friday, June 9, it closed below 1270. Silver also started out well, reaching 17.74 on July 6, but that was well below its high of 18.65 on April 17, and by the end of the week, it was trading below 17.20. We have mentioned before that Gold doesn't particularly like being under Jupiter's influence. Jupiter favors stocks, not metals. Jupiter, along with Neptune, also rules crude oil, and last week, crude oil fell back to 45.20/barrel, retesting its 43.76 low of May 5. However, since we are now in the middle of the Jupiter and Neptune transits (June 2-16), it is possible crude oil could reverse back up from these lows shortly.
Shorter-term Goecosmics and Longer-term Thoughts
Just to be clear, this hasn't happened before. The former FBI Director publically called the president a liar, and he returned the favor. – Susan Page, "Comey: Trump Lied About Me: President's Lawyer Accuses Ex-FBI Director of Illegal Leaking," USA Today, June 9, 2017.
In our last full weekly column, we indicated that transiting Saturn was headed for the critical 21-26° of Sagittarius sector, where it will make a T-square to the USA's Mars/Neptune square for the next several months. With Neptune involved, we suggested that "leaking" would be a word we will read and hear a lot about during the next 100 days. "Witch-hunt," "treason," "lying" and "deception and betrayal of loyalty" would be others, for when Saturn hits Neptune in a hard aspect, one's reputation is often attacked in vicious name-calling and rumor-mongering.
For all of the election campaign season of 2016, transiting Saturn and transiting Neptune were in a square aspect in the heavens, and it was the most disrespectful, ugly (but entertaining), presidential election period in a long, long time. We had "Crooked Hillary," "Lyin' Ted," "Low energy Jeb" – all Saturn-Neptune images. And now, Saturn is transiting in square aspect to the USA's Neptune, and it is deja vu all over again with "Comey the Leaker." It is hard to see how this "Makes America Great Again." It is hard to see how the great ideas for reform and economic revival that Donald Trump has espoused can ever get accomplished – can ever get enough support – in this type of environment.
Paralysis, of course, is another expression of Saturn and Neptune in hard aspect. Nothing gets done. Saturn is driven to accomplish, but Neptune is not driven to anything, other than gossip and small-mindedness, when it is not focused on its higher mission of being compassionate and helping others. The danger, if this path is not adjusted soon, is a sense of great disillusionment as the very structure of government begins to crack due to lack of trust in leaders working with one another. Saturn/Neptune pertains to distrust, unless all parties are honest and transparent with one another (the criteria for trust), and avoid the temptation to do things via "back channels," "leaks," "rumor mongering," "witch hunts," with real evidence and intent out of sight, and yet harboring a desire to find a scapegoat for all of these ills. Obama had this problem, and now Trump does too.
The concern for us, as investors, is that this creates great "political risk" to financial markets. With the Sun/Mars conjunction in Leo approaching on July 26, overlapping with three important stock market cycles coming due during its period of influence (as discussed in last week's webinar), the possibility of a 10% or greater reversal in the stock market is very high. In fact, given the politically toxic world we are currently experiencing (Saturn and Neptune together can literally be toxic) and the market risk that poses, a decline of 10% might be an underestimate.
We are getting a preview of this cosmic dynamic now, for the Sun will be in opposition to Saturn on June 15, and Neptune will turn retrograde on June 16. Mars just finished its opposition to Saturn and square to Neptune May 11-29, which is when this current socio-political toxicity became very evident. We get another dose of it now, but it is likely to continue - and even peak - into the solar eclipse of August 21 (On Donald Trump's Mars/Ascendant), and August 25, when Saturn also turns direct exactly on 21° Sagittarius, on Donald Trump's Moon, and square the USA Neptune.
The good news is that the Sun/Mars conjunction in Leo in July can spark the re-discovery of one's passion for living. Until then, it may be a good time to invest in gas masks.
Announcements
The MP4 downloadable recording of the MMA Mid-Year 2017 Financial Markets Webinar, conducted on Saturday, June 3, is now available, and includes the 66 power point slides and graphs used in the webinar. The live presentation, limited to 100 persons, sold out again. It was another good presentation, lasting a little over 2 hours, with an interesting Q and A at the end. The subject of this webinar was an overview of where we stand in "The Great Reset" described in the Forecast 2017 Book. It also included a very in-depth look at the USA stock market, focused on the three main cycles that will be coming due between now and November (we narrow it down in the webinar), as a result of the latest research to be released in the new version of the Stock Market Timing book, "Cycles and Patterns in the Indexes." The webinar included an update on the outlook for the precious metals, US Dollar, Euro currency, crude oil, soybeans and T-Notes. It discussed in detail the forthcoming solar eclipse, conjunct Mars on August 21, that will fall on Donald Trump's natal Mars and Ascendant (and opposite Janet Yellen's natal Moon). The cost of this MP4 recording and power point slides is $45.00 / € 43,00 (plus VAT). Read more here>>

Special offer of the updated "The Ultimate Book on Stock Market Timing Volume 1: Cycles and Patterns in the Indexes" in combination with recordings of the Merriman Mid-Year 2017 Financial Markets Webinar, June 3rd 2017, Outlook on many financial markets including precious metals, economic and geopolitical matters of interest and more. Order today and save upto 20%! Read more>>

I plan to move from Michigan to Arizona full time by the end of this summer. As my staff is staging my house for sale, they came across one box of the original hard bound edition of The Gold Book: Geocosmic Correlations to Gold Price Cycles that we thought had sold out several years ago. These are in perfect condition, never opened before. These are not the softcover editions, but the hard cover cloth edition that was selling on Amazon.com for $1500, three-four years ago. These are not used. These are not the softcover edition. They are collector items. And there were 8 of them in this box. This book contains the original studies – the very first quantitative studies done on any financial market relating planetary cycles to market cycles (this is not the solar/lunar cycles of the recent Gold Book written in 2015). This is the very first book, 344 pages, hardcover edition, written in 1982, listing the first ever Level 1, 2, and 3 planetary signatures related to primary, half-primary, and major cycles in Gold. There are now five copies left (as three have already been sold to interested clients). They are available now for $500, first come, first serve. If you are interested in obtaining one (or all) of these remaining five hardbound, limited edition, copies of the original Gold Book, let us know at once. Only 300 were printed at the time, in 1982. They will not be reprinted. If interested, send us an email. If there is still a book available for you, you will receive an invoice for immediate payment before we ship the book to your address. Thank you.

Also, the writing of the third, updated edition of The Ultimate Book on Stock Market Timing, Volume 1: Cycles and Patterns in the Indexes is well underway now. This is the most comprehensive book ever published on the cycles of the stock market (DJIA, S&P and Nikkei), with analysis going back to the British stock markets of the 17th century. A lot has happened since this book was first written in 1997, twenty years ago, including the long-term cycle low of March 2009 in the recent "Great Recession." All longer-term cycles have been updated, as well as intermediate and shorter-term cycles and their phases. This is a must-have book if you are a serious investor, trader, or student of cycles, which is one of the most important tools used in market timing. There is nothing else like this book available today. The expected release date is this July-August, For more information and to pre-order the new version of this book, continue here>>
"The Ultimate Book on Stock Market Timing: Cycles and Patterns in the Index" is literally the ultimate book on the analysis of the stock market. We are especially impressed with various waves of long-term cycles for more than 200 years, which we have never seen." - T. Kaburagi, Toshi Nippou Ltd (Japan's major commodity newspaper).

Our weekly and daily subscription reports continue to be very profitable this year in almost every market analyzed -especially stock indices. If you are an active short-term trader, or even if you are an investor who likes to keep up with our current thoughts on financial markets, you will be interested in MMA's Weekly or Daily Market reports. These weekly reports give an in-depth analysis of the DJIA, S&P and NASDAQ futures, Euro currency (cash and futures), Dollar/Yen cash and Yen futures, Euro/Yen cash, T-Notes, Soybeans, Gold and Silver, and Crude Oil, and now, the British Pound! The daily reports cover all stock indices listed above, as well as futures in the Euro Currency, Japanese Yen, T-Notes, Gold and Silver, plus GLD and SLV (the Gold and Silver ETF's). Both reports provide trading strategies and recommendations for position traders as well as for shorter-term aggressive traders. Subscription to the daily report also includes the weekly report. These reports are valuable to those who trade Exchange Traded Funds (ETFs). Subscription to the daily report also includes the weekly report.
Disclaimer & State of Purpose
The purpose of this column is not to predict the future movement of various financial markets. However, that is the purpose of the Schogt Market Timing & MMA (Merriman Market Analyst) subscription services. This column is not a subscription service. It is a free service, except in those cases where a fee may be assessed to cover the cost of translating this column from English into a non-English language.
This weekly report is written with the intent to educate the reader on the relationship between astrological factors and collective human activities as they are happening. In this regard, this report will oftentimes report what happened in various stock and financial markets throughout the world in the past week, and discuss that movement in light of the geocosmic signatures that were in effect. It will then identify the geocosmic factors that will be in effect in the next week, or even month, or even years, and the author's understanding of how these signatures will likely affect human activity in the times to come.
The author (Merriman) will do this from a perspective of a cycle's analyst looking at the military, political, economic, and even financial markets of the world. It is possible that some forecasts will be made based on these factors. However, the primary goal is to both educate and alert the reader as to the psychological climate we are in, from an astrological perspective. The hope is that it will help the reader understand these psychological dynamics that underlie (or coincide with) the news events and hence financial markets of the day.
No guarantee as to the accuracy of this report is being made here. Any decisions in financial markets are solely the responsibility of the reader, and neither the author nor the publishers assume any responsibility at all for those individual decisions. Reader should understand that futures and options trading are considered high risk.