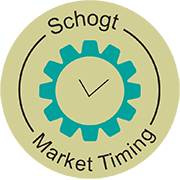 Print
Market preview goes to Members by email for FREE. Join us today!
Review and Preview
There will likely be a chill in the air at Friday's G-7 meeting in Quebec following President Donald Trump's decision to press ahead with tariffs on steel and aluminum imports from the European Union, Mexico and Canada… The EU said it would retaliate, having already indicated in March what goods, ranging from cranberries and orange juice to Bourbon and motorbikes. It said its tariffs could take effect on July 1. Mexico announced Wednesday that it would impose a 20 percent tariff on U.S. pork imports. Canada, meanwhile, is looking to coordinate its response to the tariffs with the EU. China, too, said last weekend that it would scrap any deals aimed at mitigating trade tensions if Trump's threatened tariff hike on Chinese goods goes ahead. Holly Ellyatt, "Trump Vs. World: Tariff Dispute Likely to Cast a Chill Over G-7 Summit," www.cnbc.com, June 8, 2018.
Stock indices around the world had a rather positive week, rising nicely from their lows of May 29-30, an MMA three-star critical reversal date (CRD) given in the Forecast 2018 Book. However, not all indices rallied above their highs of May 21 before pulling back on Friday, on the news that Trump would impose tariffs on allies, thus resulting in more signs of intermarket bearish divergence.
It was a very mixed bag in the Americas. The NASDAQ Composite soared to a new all-time high of 7697 on June 7 before retreating into Friday. The Dow Jones Industrial Average also posted a new cycle high – but not a new all-time high like the NASDAQ did – late last week. But it was a much different story in Brazil, where the Bovespa fell to 71,161 on June 7, its lowest mark in over 6 months. The Argentine Merval index followed the path of many other world indices, rallying into late last week, but still between its high of May 18 and low of June 1.
There was a similar divergence in Europe. The London FTSE, German DAX, and Netherlands AEX rallied to highs last week, but not above their highs of May 22, before pulling back into Friday. But in Switzerland, the SMI index ended the week testing its low of May 31, which was a yearly low.
Strange behavior was also noted in Asia and the Pacific Rim. Australia, Hong Kong, Japan, and India all had nice rallies that fell short of their recent highs of May 15-21. However, China's Shanghai Index fell to 3053 on Friday, testing its yearly low of 3041 that was recorded on May 30, probably in reaction to President Trump's new taxes (tariffs) on Chinese goods. Maybe Mr. Trump thinks such actions - just a week ahead of talks with North Korea - will make the Chinese and other allies more receptive to some form of cooperation. It seems like a very big risk, consistent with Mars square Uranus, which lasts three more months. But then again, if he is the smartest man in the world… maybe it works. Or maybe he thinks he will get a nice birthday gift from everybody who seems stung by his trade protectionist actions these days. His 72nd birthday is next week, June 14. With Venus (cooperation) square Uranus (no cooperation) on his solar return, the cosmic probability of getting what he wishes or somehow expects (Venus) on his birthday are not very high (unless he wishes a kidney stone).
In other markets, crude oil recovered nicely from a multi-week low of 64.22 on June 5. Silver soared to a new 6-week high of 16.93 on June 7 (but Gold and Bitcoin were quiet). The Euro shot up smartly, above 1.1800, after trading down to a new 17-month cycle low of 1.1500 on May 29. But the big gainer was a market we seldom mention, except in our webinars and Forecast 2018 EBook, related to Uranus in Taurus: Live Cattle. From a low of 101.37 on May 17, it is now beginning its Uranus-in-Taurus move up, rising to 110.45 on Friday. The next couple of years will likely be increasingly painful (financially) to meat eaters, as described in these recent webinars and book.
Short-term geocosmics and longer-term thoughts
At a recent round table client dinner, most participants identified accelerating US wages as the greatest risk to market stability in the near term. If wage inflation leaps up in the US then it is likely that the Fed will keep tightening. They usually do until they break something. Since 1950, there have been 13 cycles in which the Federal Reserve tightened interest rates and 10 of these ended in recession. The other three tightening cycles saw emerging market blow-ups, like the 1994 Mexican peso crisis. Albert Young, June 6, 2018, Société Générale, Global Strategy.
As stated in last week's column, "Since its three-year high on May 22 (at 72.83), crude oil has been falling rather sharply into June 1, as Venus makes a grand trine to the Jupiter/Neptune trine. This suggests a temporary or primary bottom may be forming this week or the next. This is further supported by the Sun/Neptune waxing square on Thursday, June 7, followed by Neptune turning retrograde on June 18 (Neptune, again, co-rules crude oil, according to my own studies)." The decline finally stopped at 64.22, a loss of nearly 12% in just two weeks. If that was a longer-term cycle low, then a rise to new highs in crude oil prices will begin to push inflation levels higher.
The bigger cosmic problem for inflation factors, however, lies in the forthcoming Saturn/Pluto conjunction of January 12, 2020. That is, the trend up in both interest rates and inflation may accelerate into that period, until the rising interest rates start to thwart the recovery, perhaps leading to a serious recession by 2020-2023, based on the historical correspondence of hard aspects between Saturn/Pluto and Saturn/Uranus within a year of one another, which was also discussed in the Forecast 2018 Book and recent webinars, and will be discussed further in the webinar of June 22 taking place from London, England live (see Announcements below).
There is another important long-term aspect unfolding next week. On June 16, Uranus will form its third of five 45° semi-square aspects to Neptune, which is part of the second longest planetary pair cycle in the solar system (it is a 171-year cycle). Uranus in such a relationship to Neptune can correspond to natural calamities, like floods and tsunamis, earthquakes and volcanic eruptions. It can also correlate with cyber theft and espionage, and furthermore to psychotic breaks by "lone wolves" who lose their handle on reality and contemplate or commit life-threatening acts. Reality is questioned during this period, for Neptune itself will be turning retrograde. What you see and hear is probably not what is anywhere near reality or the truth (unless it is the ultimate spiritual truth). This is a magic act, or a sick trick of deception played on humanity, if we are naïve enough to believe whatever is told to us. How to handle this? The obvious antidote is to seek ultimate truth, and don't settle for the pablum being reported by the press or world leaders. What a strange time for Mr. Trump and Kim Jung-un to meet for peace talks. Who is conning who these next two weeks?
Well, as I am fond of telling my clients under such strange and unreliable signatures, hope and pray for the best, but be prepared for the worst. It may be a favorable time to go on a retreat.
Announcements
New: Market Timing Trend Investment - Money Management

Would you perhaps be interested in the markt timing method, based on historical research of natural cycles in economy and financial markets - and would you also like your money / assets to be managed professionally this way for you?

You may be interested to know that as of 1 June 2018, MMTA graduate Irma Schogt signed a contract with the firm Today's Asset Management in Netherlands to start doing exactly what's described above. Join us, in Trend Investment under Management. For those who can read Dutch, read more here>> Text will become available in English shortly.

Would you like to attend a webinar on cycles and how they correlate with today's financial market cycles? That opportunity is going to arise in two weeks.

On June 22, starting at 10 AM Greenwich Daylight Time, the AAGB will be offering the Ray Merriman live, 2-part workshop, on "Cosmic Cycles Are Forever," as part of their 60th anniversary event. This workshop will feature valuable tools for timing trends and changes of trends in financial markets. In this masterclass, the historical correlation of stock markets, currencies, precious metals and bitcoin to certain planetary and solar/lunar cycles present in today's cosmos will be examined, with an eye on what to anticipate between 2018 and 2020, both in terms of world politics and financial markets. Continue here>>

The special trial subscription period for the new

MMA Weekly Indian Nifty Stock Index Report has ended!

The official launch of this report will start this week, June 11. Written by MMTA graduate market analyst Nitin Bhandari of Mumbai, India, this report focuses exclusively on the Indian stock market (Nifty cash). The report on Canadian Markets (the Toronto Stock Exchange Index -S&P/TSX cash - and the Canadian Dollar - USD/CAD cash - will not continue due to insufficient demand. But the Nifty report is on! Sign up now and take advantage of these new special reports by an expert in Indian markets, Nitin Bhandari! Read more here>>

We are pleased to announce that the MP4 recordings of Course 1 on MMA's Market Timing Methodology, taught to students in Beijing, China, is now available! And Course 2 will begin in two weeks. These classes provide the basic principles for understanding the terminology and use of cycle studies, for the purpose of timing major reversals in financial markets. They also explain how trend analysis and chart patterns are used in the context of cycle studies and introduce the student to geocosmic correlations to long-term cycles in the stock market. Course 1 is taught entirely by Raymond Merriman, the creator and developer of the MMA Market Timing Methodology. Course 2 will be taught by Raymond Merriman, and MMTA graduates and now professional market analysts Kat Powell (USA), Ulric Aspegren (Switzerland), Nitin Bhandari (India), and Ken Liao (China). Read more>>
Disclaimer & State of Purpose
The purpose of this column is not to predict the future movement of various financial markets. However, that is the purpose of the Schogt Market Timing & MMA (Merriman Market Analyst) subscription services. This column is not a subscription service. It is a free service, except in those cases where a fee may be assessed to cover the cost of translating this column from English into a non-English language.
This weekly report is written with the intent to educate the reader on the relationship between astrological factors and collective human activities as they are happening. In this regard, this report will oftentimes report what happened in various stock and financial markets throughout the world in the past week, and discuss that movement in light of the geocosmic signatures that were in effect. It will then identify the geocosmic factors that will be in effect in the next week, or even month, or even years, and the author's understanding of how these signatures will likely affect human activity in the times to come.
The author (Merriman) will do this from a perspective of a cycle's analyst looking at the military, political, economic, and even financial markets of the world. It is possible that some forecasts will be made based on these factors. However, the primary goal is to both educate and alert the reader as to the psychological climate we are in, from an astrological perspective. The hope is that it will help the reader understand these psychological dynamics that underlie (or coincide with) the news events and hence financial markets of the day.
No guarantee as to the accuracy of this report is being made here. Any decisions in financial markets are solely the responsibility of the reader, and neither the author nor the publishers assume any responsibility at all for those individual decisions. Reader should understand that futures and options trading are considered high risk.