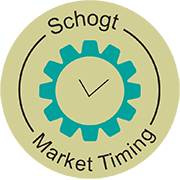 Print
Market preview goes to Members by email for FREE. Join us today!
Review and Preview
The cosmos was under a high alert firestorm warning last week, with fiery Mars turning retrograde on June 26, one day before the full moon conjunct the authoritative Saturn. Every effort of world stock indices to break out of their trade-war-rhetoric-induced slump was followed by more demands and threats that thwarted most rally attempts all week. By the end of last week, many world equity markets had declined near to their lowest levels of the year and were sharply down from their highs of May 21-22 or June 11.
The charge-and-retreat character of Mars retrograde was especially noticeable in the U.S. stock market. Every day made an attempt to rally, and every day the market had a sharp selloff by the end of the day, if not early on. The lowest low was on Thursday, June 28, right after the full moon conjunct Saturn, when the DJIA briefly fell below 24,000 for the first time since May 4. By early Friday, it was back up above 24,500, only to sell off and close at 24,271, very close to the low of the day at 24,269. Closing near the low of the day on Friday seemed to be a common theme with most stock indices on Friday, except in Asia. However, China's Shanghai Index did drop to a new 2-year low late last week before recovering smartly into the close on Friday.
Repressed market prices were also witnessed in precious metals and bitcoin last week. Both Gold and Silver fell to new lows for this year, as Gold traded below 1250 and Silver below 1600. But both closed up on Friday, which in the case of Gold, is a key reversal up signal that will mean something if Monday is also up nicely. Bitcoin closed below 6000, which breaks the lower line of a contracting triangle, which is usually a bearish indicator. The full moon on Saturn, and Mars retrograde seemed to place a lot of pressure on these markets last week.
However, hope for the precious metals may be on the way if the currency markets are any indication. The Euro held above its double bottom on pullbacks last week and ended Friday on a very bullish note. It formed a triple bottom around 1.1500 late last week, which may be a spring board to the start of a new 17-month cycle, which is due. It all fits well with last week's column, stating, "We may see behaviors start to shift by (or shortly after) the full moon in Capricorn at the end of this week, June 27-29. That full moon is also conjunct Saturn (Sun/Saturn opposition), just a day after Mars turns retrograde. We already see a heavy Venus grand square in force, combined with a strong Neptune, stationary. To that, the cosmos will now add a heavy Saturn/Capricorn influence with a powerful Mars stationary. This brings to mind the pressure cooker reaching an extreme boiling point. Then this offensive dynamic gradually recedes, as the Moon begins to wane over the following two weeks, and Jupiter starts to assert his dominance. The mood probably becomes lighter, although there is a possibility that everything becomes even more exaggerated, and morphs into hysteria. I am thinking that we may get a break, and conscientious acts of kindness and efforts exhibiting goodwill may become noticeable."
Short-Term Geocosmics
This will be the July 4, Independence Day, holiday in the USA. Markets will be closed on July 4, and there will likely be low volume days all week.
It also begins a period of soft and harmonious aspects involving the Jupiter/Neptune trine. On Thursday, July 5, the Sun will make a waning trine to Jupiter, followed by a waxing trine to Neptune on July 8. Trines are considered the most favorable of planetary energies in the study of astrology. The following week, on July 10, Jupiter will end its retrograde motion and begin turning direct. It is interesting to note that a similar Jupiter period unfolded March 5-13, 2018, when the Sun made a waxing trine to Jupiter, followed by Jupiter turning stationary retrograde. There was a modest rally in many world stock indices at that time, followed by another steep decline immediately afterwards. This type of pattern could happen again.
We note that Venus will also be making a grand trine, to the Saturn/Uranus trine in earth signs, July 11-14. Basically, the cosmos is signaling that if you wish to get something accomplished and feel good about what you are doing, this is the time to do it (July 5-14). This may bode well for stock indices, but not necessarily for precious metals. It may also indicate some favorable movement on trade issues that have recently been troubling world equity markets.
The cosmic pressure is off now, following the full moon period of June 26-28, until the new moon and solar eclipse of July 13. Enjoy these next two weeks as much as you can, for it will start getting dicey again as we head into the powerful lunar eclipse, Mercury retrograde, and second passage of Mars square Uranus, July 27-August 1.
Longer-Term Thoughts and Mundane Astrology

It looks like President Donald Trump is gearing up for a trade war. But in this kind of fight, history seems to indicate there are very few winners… Let's take it back to the 1930s. America was turning inward with protectionist policies. The government was restricting trade with other countries. And in an effort to save U.S. factories, a couple of congressmen came up with a plan. It was formally called the Tariff Act of 1930, but it's more commonly known as the Smoot-Hawley Tariff Act. The plan faced a lot of opposition, but it ultimately became law. The act raised tariffs on American imports to nearly record levels. But instead of reviving the economy, it actually exacerbated the Great Depression. – Jaden Urbi, "One of the Biggest US Trade Wars of the Past Had a Tragic Consequence," June 1, 2018, www.cnbc.com.
There is reason to think China has engaged in trade practices that unfairly harm US companies, and that their promised reforms have been slow in taking shape. Yet, as history illuminates, attempting to solve the problem by trading commercial blows does little to remedy the conflict's underlying issues. Tariffs are not the only mechanism by which the United States can take a hard stand against foreign trade practices, nor are they the most effective. If reached through diplomatic negotiations, voluntary export restraints or domestic content requirements may represent less aggressive measures for the Trump administration. As the tire case demonstrates, when two countries engage in a trade war, often it is only the unaffiliated countries that gain. For the countries involved in trade brinksmanship, increasing tariffs harm both domestic producers and consumers alike. – Sarah Pavlak, "A Short History of Trade Wars," May 24, 2018.
At the present time, a global trade war involving China, the EU, the US, and possibly Japan and NAFTA, represents the largest systemic risk to financial markets.
The question on the minds of many is whether the current tariff threats by President Donald Trump represent a clumsy (or brilliant) negotiating tactic, a trade spat, or the start of a real trade war – and hence the basis for the systemic risk to financial markets.
In the study of Mundane Astrology, trade is the domain of the planet Jupiter and its ruling sign of Sagittarius, although Mercury and its ruling sign of Gemini must also be considered, for they both deal with commerce. Wars, of course, belong to the lot of Mars and Aries. Furthermore, the idea of "tariffs" is akin to a tax, and taxes fall under the rulership of Pluto and Scorpio. Thus, as Mundane Astrologers, we would expect some combination of these planets and signs to be present as a guide to understand what is happening today, and in the next few years.
Let's start with Jupiter and Sagittarius, which is the purest geocosmic association with trade between countries of the world. Jupiter is currently in Scorpio, until November 8, when it enters Sagittarius, its own sign and also strongly associated with trade. Right away, we see Jupiter (trade) interacting with Scorpio as of late (taxes, like tariffs). By itself, this suggests the current threat of tariffs leading to trade wars may be temporary and could end around November 8. The timing itself is interesting, because it is just two days after the mid-term USA elections, which lends credence to the idea that much of this might simply be a political negotiating ploy. After (or even leading up to) Jupiter's ingress into Sagittarius, world trade could actually increase again. One would think that Jupiter in its own ruling sign of Sagittarius, and both pertaining to increased trade and new agreements between nations, would result in much more robust world trade. On its own, Jupiter entering Sagittarius for the following year suggests the trade spats end nearby to the election and the ingress. If so, and better trade agreements are worked out for the USA, Trump will look brilliant going into and following the mid-term election. If not, then the opposite, for Jupiter in Sagittarius, especially entering into a square to Neptune (loss of control and good judgement), could lead the nation and the world into hysteria and a financial panic. In its positive expression, Jupiter in Sagittarius is optimistic and confident about the future. It indicates the desire of nations to enter into large and favorable trade activities. However, this combination can also lead to a lack of controls, leading to an exaggeration and escalation of the current state of affairs, rather than resolution. As Ronald Reagan once said about negotiations with foreign countries: "Trust but verify." That's a valuable piece of wisdom to apply with Jupiter in Sagittarius.
On November 7, one day after the election and one day before Jupiter enters Sagittarius, there is a new moon in Scorpio, and Uranus retrogrades back into Aries until March 6. New wars may begin, or rather, old wars and disputes could be resurrected again. But they do not seem to interfere with the new day of new trade agreements and increased trading activity. We note that as Jupiter enters Sagittarius on November 8, the Moon also enters Sagittarius on the same day. If we are looking for signs of ending the threat of tariffs and trade wars, and starting new and energetic trade activity, this appears to be an excellent cosmic signal. If we are looking for an end to other types of conflicts and threats arising, this is not the time. In fact, renewed threats between nations in conflict or a potential war between them are likely to resurface. This could signify new tensions with Iran and/or Korea.
So, does October-November mark the end of trade war threats for the future? Possibly, but not necessarily for too long. Looking further out, we note that Jupiter will conjoin Pluto in Capricorn, April 4-November 12, 2020. Once again, we see the possible interaction of trade (Jupiter) with taxes/tariffs (Pluto) heading into an election. I wonder if Mr. Trump thinks that threatening tariffs and penalties against trading partners gains him political support? I wonder if Americans really like the idea of imposing tariffs on other nations, and if they believe it really helps their finances and work prospects?
By the way, the last time Jupiter conjoined Pluto was on December 11, 2007. We know what happened then and shortly thereafter. That began the Great Recession, and the stock market topped out October 11, 2007, before the plunge got seriously underway in mid-December 2007.
Announcements
The webinar/workshop "Cosmic Cycles Are Forever," took take place last week, June 22. It went very well and the MP4 recording is now available! This 4-hour, MP4 recording of the webinar is an excellent way to learn basic and even some more advanced methods of cycles analysis working with geocosmic studies. Sponsored by the AAGB (Astrological Association of Great Britain) as part of their 60th anniversary, this workshop by Raymond Merriman features valuable tools for understanding market cycles, identifying trends, and timing changes of trends in financial markets using cycle studies and geocosmic studies along with technical tools and charting analysis. In this masterclass, the historical correlation of stock markets, currencies, precious metals and bitcoin to certain planetary and solar/lunar cycles present in today's cosmos are examined, with an eye on what to anticipate between 2018 and 2020, both in terms of world politics and financial markets, as well as shorter-term forecasting projections. Read more>>

The monthly edition of the MMA International Cycles Report (ICR) was released last week. will be released this week to its subscribers.

Each issue of ICR contains an in-depth analysis of: the XAU index (Gold and Silver Mining stocks), the U.S. Dollar (DXY), British Pound (GBP), Australian Dollar (AUD), the Australian stock index (ASX), the London FTSE stock index, the Russell 2000 U.S. stock index (RUT), Corn (C) and Wheat (W). The analysis of these markets is written by three of the top graduates of the Merriman Market Timing Academy (MMTA), including Mark Shtayerman (San Diego), Izabella Suleymanova (San Diego), Ulric Aspegren (Switzerland), and yours truly, Ray Merriman, on the Australian stock and currency markets. Read more>>

New: Market Timing in Money Management


The market timing method, developed by Raymond Merriman, based on historical research of natural cycles in economy and financial markets - has become available in porfessional money management in Holland.

Today's Asset Management and MMTA graduate Irma Schogt now offer professional money management via trade decisions taken via the rules and lines of the Market Timing Method.
Read more here>>

We are pleased to announce that the recordings of Course 2 on MMA's Market Timing Methodology, taught to students in Beijing, China, has begun. And Course 2 begins now. TThe first class in Course two is on "Calculating Price Targets and Identifying Basic Chart Patterns when Geocosmic Reversals Are Due." This class focuses on long-term market timing methods of MMA and is taught by MMTA graduate and market analyst Kat Powell. Future classes in Course 2 will be taught once a month by Raymond Merriman, and MMTA graduates and professional market analysts Kat Powell (USA), Ulric Aspegren (Switzerland), Nitin Bhandari (India), and Ken Liao (China). Read more>> Get Ready for Course 2, which begins now.

NEW! The MMA Weekly Indian Nifty Stock Index Report by MMTA graduate and market analyst Nitin Bhandari has begun.

This report focuses exclusively on the Indian stock market (Nifty cash). Each report will come out on the weekend, prior to the Monday opening of markets. The cost for the weekly Indian Nifty stock index report is $825/year, or $275/three months. Sign up now now here>>
Disclaimer & State of Purpose
The purpose of this column is not to predict the future movement of various financial markets. However, that is the purpose of the Schogt Market Timing & MMA (Merriman Market Analyst) subscription services. This column is not a subscription service. It is a free service, except in those cases where a fee may be assessed to cover the cost of translating this column from English into a non-English language.
This weekly report is written with the intent to educate the reader on the relationship between astrological factors and collective human activities as they are happening. In this regard, this report will oftentimes report what happened in various stock and financial markets throughout the world in the past week, and discuss that movement in light of the geocosmic signatures that were in effect. It will then identify the geocosmic factors that will be in effect in the next week, or even month, or even years, and the author's understanding of how these signatures will likely affect human activity in the times to come.
The author (Merriman) will do this from a perspective of a cycle's analyst looking at the military, political, economic, and even financial markets of the world. It is possible that some forecasts will be made based on these factors. However, the primary goal is to both educate and alert the reader as to the psychological climate we are in, from an astrological perspective. The hope is that it will help the reader understand these psychological dynamics that underlie (or coincide with) the news events and hence financial markets of the day.
No guarantee as to the accuracy of this report is being made here. Any decisions in financial markets are solely the responsibility of the reader, and neither the author nor the publishers assume any responsibility at all for those individual decisions. Reader should understand that futures and options trading are considered high risk.