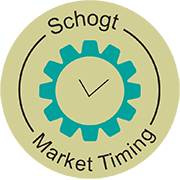 Print
Market preview goes to Members by email for free.
Review and Preview
Investors are trying to assess how officials will balance the need to tame inflation with concerns over a potential recession. U.S. consumer inflation accelerated to 9.1% in June, a pace not seen in more than four decades, boosting expectations among traders that the Federal Reserve will raise interest rates more aggressively to tame it. At the same time, tighter financial conditions could weigh on growth. – Caitlin Ostroff and Justin Baer, "Dow Rises Nearly 600 Points on Retail Spending Data," WSJ.com, July 15, 2022.
The tug of war for control of the trend in world stock indices continues. On Thursday, it looked like the heartbeat of the bulls was barely audible. But by Friday, it showed signs of life again. The lows of June 16-20 continue to hold in many regions, which supports the bullish case for a significant rally. Yet the chart pattern continues to exhibit lower highs and lower lows of any cycle other than a 2-4 week trading cycle in the U.S., and that has to change if the bulls are going to gain control.
In Asia and the Pacific Rim, stock markets were down in Australia, China, and Hong Kong as the week ended. But Japan and India looked fine as weekly lows were above recent lows and in the case of Japan's Nikkei, a multi-week double top formed at 27,062. A break above that will look bullish.
In Europe, all major indices ended a pullback on Thursday, July 14, just as they did in the U.S. The lows held above the lows of the prior trading cycle, which is promising with markets rallying smartly on Friday. But those rallies did not carry them to new trading cycle highs yet.
In the U.S., the DJIA and S&P broke below their lows of early July, but the NASDAQ did not. The recent rallies did not make new trading cycle highs, except with the NASDAQ, so the tech heavy index is already showing signs of an emerging bull run.
While the fight for trend dominance is a struggle with world stock indices, the picture is much clearer in other markets. Currencies, for example fell to their lowest levels since 2002 against the U.S. Dollar, which soared to its highest level since December 2002. The Euro briefly fell below par (1.0000) for the first time since 2002. The Yen fell to its lowest level against the U.S. Dollar since September 1998.
As the Dollar surged and other currencies fell, Gold and Silver also fell hard. Gold dropped briefly below 1700 for the first time since August 9, right in line with our analysis given in our special long-term update on Gold in last week's MMA Cycles Report (see Announcements below about ordering this report). Silver fell to 18.01 on Thursday, July 14, its lowest mark since June 2020.
In other markets Crude Oil plunged to 90.56 on July 14, its lowest price since February 25. But Bitcoin and Ethereum showed some signs of life as they rallied modestly into Friday.
Commodities do not like the prospect of higher interest rates despite higher inflation because it increases the strength of the Dollar, which is how payments are made in most cases. Stocks, on the other hand, don't always go down when interest rates rise, though they mostly have this year, but probably more due to the fact that inflation is still too high. On the other hand, savers will now start receiving interest on their savings, and that can portend more purchasing power ahead. Yet purchasing power – demand – is not the problem as the White House seems to think it is. The problem is supply chain disruptions, which means adequate supplies are not available. The economy needs more supply and hence supply-side economics is needed to break the back of inflation, and not more demand, which will only increase inflation until the supply chain issues are fixed. With Uranus again moving into a waning square to Saturn this autumn, that broken supply chain issue is not likely to be resolved in the immediate future. In the meantime, the Biden administration needs to get off of the idea that it needs more stimulus for the economy. That won't solve the inflation problem – it will only make it worse. Fix the supply chain problems and make energy more available until we get past this crisis and can make the turn using alternate forms of energy that may not be ready to assume dominancy until the second half of this decade when Uranus will trine Pluto in air signs.
Shorter-term Geocosmics and Longer-term Thoughts
Well, I said come on over baby, we got chicken in the barn
Come on over baby, I got the bull by the horns
We ain't fakin, a whole lotta shakin' goin' on.
– Jerry Lee Lewis, "Whole Lotta Shakin' Goin' On," 1968
Yes, there is a whole lotta shakin' goin' on in world financial markets these days, and even more to come.
We are about to enter the most unstable but potentially exciting and dramatic geocosmic time band of the year, and it starts this week with the first of three semi-squares between Jupiter and Saturn. The waxing semi-square is the first 1/8 phase of that important 20-year planetary cycle, the period in the cycle that I refer to as the "abortion" point. That is, one's effort that began at the conjunction usually has its first real test at the 1/8 phase of that planetary cycle. That is when one must decide whether to continue with the effort begun nearby to the conjunction or give it up and go back to the ways of old. In this case, the conjunction of Jupiter and Saturn unfolded on December 21, 2020. That was just one month after the last U.S. election and one month before the storming of the U.S. capital prior to the inauguration of the current Biden Administration. All of that is now up for review, decision, and judgement. It's right on time.
The first 1/8 phase of the Jupiter/Saturn cycle, known as a waxing semi-square, takes place in three passages – first on July 21, followed by two more on September 21 and then March 21, 2023. During this time, the U.S. will decide and make a judgement on whether to accept or abort the efforts that were initiated in November 2020-January 2021. Jupiter/Saturn is all about laws and judgement. The semi-square is about allowing or stopping an initiative that began then. The initiatives in the U.S. have to do with both the actions and policies of Donald Trump and Joe Biden. Both are being critically evaluated for their judgment now. It is possible that both will be rebuked by the courts and popular opinion.
However, the semi-square of Jupiter and Saturn by itself is not going to cause a whole lotta' shakin' in financial markets. A whole lotta' shakin' requires the presence of Uranus, and its trigger, Mars. It is not by chance that Uranus has rulership over earthquakes, tornadoes, hurricanes, high winds, and electrical blackouts. So where is Uranus in this cosmic scheme of things? It is moving ever closer to another waning square with Saturn, the same power couple that rocketed world stock markets to their all-time or multi-year highs during their three-passage series of February 17-December 24, 2021.
So, try to understand this image that is coalescing in the heavens for the next three months. Saturn is returning to within less than one-degree of its waning square to Uranus again, September 21-28, 2022. Jupiter, which likes everything BIG, will be midway between these harbingers of disruption (as in supply chain disruptions). In fact, Jupiter will make three semi-squares to not only Saturn as given above, but also to Uranus, on September 29 and December 23, 2022, and a third time on June 19, 2023. So, baby, there's going be a whole lotta' (Jupiter) shakin' (Uranus) going on with these three planets, which starts this week, July 21 and lasts mostly through the end of this year but is especially strong September 21-28, 2022 +/- 7 weeks. It's coming, and we better be prepared for … something seriously extreme.
But that's not all. Mars, the trigger for anything dramatic in world markets, geopolitics, or nature, will conjoin Uranus in Taurus on August 1 and square Saturn in Aquarius (the sign Uranus rules, thus making Saturn important too) on August 7. Mars also forms a stellium with the Moon's North Node in the banking and agricultural sign of Taurus. That is the trigger to some potentially serious rumbling on Earth, and probably a whole lotta' shakin' in financial markets. It is interesting that many politicians (and voters) are already worried about electrical blackouts this summer – for good reason, given the astrological setup.
So, exactly what does a whole lotta' shakin' in financial markets mean? The stock markets of the world have been relatively quiet since their lows of June 16-20. How much can they move? Well, let me give you an idea. Last August 20, 2021, Mars, Jupiter, Saturn, and Uranus were all highlighted (most notably, Uranus station and the Sun/Jupiter opposition). The Japanese Nikkei Index made a 16.5-month cycle low that day at 26,954. Three weeks later, on September 14, it was up to 30,795, its highest level in nearly 30 years. In just three weeks, it soared nearly 4000 points and appreciated over 14%. We could see a similar move in August-September this year, only it is unclear yet whether it will be down or up yet. If it follows the pattern of Saturn/Uranus waning square of 2021, it will be sharply higher, as just illustrated in the Nikkei's performance of last summer. If, instead it follows the 90-year cycle of alternating Saturn/Uranus waning square, as in 1932 and 1842, it would likely be more indicative of a panic.
Thus, you can see this tug of war is about to end. One side is going to capitulate and the other will prevail, probably in a dramatic climax. We should get a sense of this July 25-August 7, when Jupiter will turn retrograde and form a trine with the Sun and square with Venus, followed by the conjunction of Mars, Uranus and the Moon's North Node, all square to Saturn.
Make sure your generator is working and don't risk your lifestyle on any trade or dangerous activity. Otherwise, there may be a whole lotta' more shakin' goin' on. And please, turn off the lights when you leave.
Announcements
The July Issue of The MMA CYCLES REPORT was released last week! With Jupiter about to make its first of three semi-squares to Saturn on July 21, the current state of financial markets and the economy are subject to further changes in their outlook.

Every issue provides MMA's intermediate-term and near-term outlook for the U.S. stock market, Gold, Silver, Treasuries, Euro Currency, Crude Oil, and Soybeans. Each issue also contains MMA's original geocosmic critical reversal dates (CRDs) and Solar/Lunar reversal dates over the next several weeks for DJIA, Gold, and Silver, complete with trading strategies for position traders during the next month. For an additional $20, you can also receive the next issue, due in two weeks, of the MMA+ addendum edited by Pouyan Zolfagharni, which has become a very popular addition to the MMA Cycles Report (less technical, more visual, high quality analysis and update on MMA Cycles Report markets). Read more about MMA Cycles Report>>, and/or for The Dutch edition, which includes AEX index analysis by MMA analist Irma Schogt, read more here>>

You asked for it and now it's coming. The new MMA ETF Monthly Cycles Report will be launched on August 17! Written by MMTA director Gianni Di Poce, this report will cover SPY (S&P stock market), GDX (Gold), BITO (Bitcoin), TLT (Treasuries), XLE (Energy), XLV (Health groups), XLK (Technology), and XHB (home builders, real estate). Now you can get our cycles and geocosmic outlooks for the most popular and traded ETFs, which trade like stocks on the major exchanges. Stay tuned for further details and a special introductory offer for this new monthly market report from MMA! A great compliment to the monthly MMA Cycles Report and its Dutch version of the SMT Cyclus Nieuwsbrief>>

Only six more weeks! C Troy, Michigan, at the Michigan State University Education Center will take place September 9-11, 2022. MARK THE DATE!
This special 3-day event will feature a long-term, intermediate-term, and short-term analysis of several financial markets, including the U.S. stock market, Gold, Bitcoin, Euro, T-Notes, and Crude Oil, plus others to be determined. It will also go into depth with the MMA trading plan – how to use the daily and weekly report data points – and how we assess each market and determine the trading strategy for each day based on MMA's cycles analysis, geocosmic studies, solar/lunar studies, combined with chart patterns, price targets, and technical studies. Led by Raymond Merriman and Gianni di Poce will be leading these discussions and presentations. Attendance of non-students will be limited, and special rates will be available to subscribers of SMT and MMA reports (monthly, weekly, or daily). If you are a short-term trader, or an investor interested in the longer- and intermediate-term outlook, this is a special event you will not want to miss! It is an opportunity not only to see and hear the forecasts for several financial markets, but also an opportunity to connect with those who have studied and apply the MMA methodology of market analysis and market timing. It doesn't mean you have to be a student to benefit from this event, but you will be able to hear the outlooks of those who do. This is a one-of-its-kind opportunity!
For information and registration click here>>
Disclaimer & State of Purpose
The purpose of this column is not to predict the future movement of various financial markets. However, that is the purpose of the Schogt Market Timing & MMA (Merriman Market Analyst) subscription services. This column is not a subscription service. It is a free service, except in those cases where a fee may be assessed to cover the cost of translating this column from English into a non-English language.
This weekly report is written with the intent to educate the reader on the relationship between astrological factors and collective human activities as they are happening. In this regard, this report will oftentimes report what happened in various stock and financial markets throughout the world in the past week, and discuss that movement in light of the geocosmic signatures that were in effect. It will then identify the geocosmic factors that will be in effect in the next week, or even month, or even years, and the author's understanding of how these signatures will likely affect human activity in the times to come.
The author (Merriman) will do this from a perspective of a cycle's analyst looking at the military, political, economic, and even financial markets of the world. It is possible that some forecasts will be made based on these factors. However, the primary goal is to both educate and alert the reader as to the psychological climate we are in, from an astrological perspective. The hope is that it will help the reader understand these psychological dynamics that underlie (or coincide with) the news events and hence financial markets of the day.
No guarantee as to the accuracy of this report is being made here. Any decisions in financial markets are solely the responsibility of the reader, and neither the author nor the publishers assume any responsibility at all for those individual decisions. Reader should understand that futures and options trading are considered high risk.