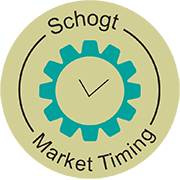 Print
Market preview goes to Members by email for FREE. Join us today!
Review and Preview
The U.S. economy added a disappointing 148,000 jobs in December while the unemployment rate held at 4.1 percent, according to a closely watched Labor Department report Friday. Economists surveyed by Reuters had been expecting nonfarm payrolls to grow by 190,000. The total was well below the November pace of 252,000. An unexpected loss of 20,000 retail positions during the holiday season held back the headline number. – Jeff Cox, www.cnbc.com, January 5, 2018.
The deadly winter storm that buried parts of the East Coast in more than a foot of snow brought historic flooding to Boston and its suburbs, where residents scrambled Friday morning to clean up ahead of a dangerous cold snap that could affect more than 100 million Americans. – Erik Ortiz, "East Coast Blizzard Unleashes Epic Flooding Ahead of Dangerous Cold," www.nbcnews.com/weather, January 5, 2018.
The New Year begins with a bang. January 1 is a full moon, and the next day, January 2, Uranus turns direct in Aries. This implies very stormy and bitterly cold weather. Northern regions may experience record snowfall, causing accidents and blockages of traffic, and disruption of vital services. – Forecast 2018, Page 120, by Raymond Merriman, written in November 2017 (www.mmaycle.com).
I miss the beautiful people and my friends in Michigan, but I am glad I moved to Arizona full time this year, where the weather has been sunny every day and a pleasant 70-75° high for the past six weeks. But, as the New Year gets underway, the rest of the United States has suffered one of the worst blizzards and coldest conditions ever, completely consistent with the geocosmic set up of this time, as outlined in our just-released Forecast 2018 Book.
However, the weather had no debilitating effect upon stock markets of the world, many of which continued soaring to multi-year or new all-time highs. Crude oil soared to its highest level in over 30 months, but that may have been influenced somewhat by the perceived (and real) need for more heating oil, due to the extreme cold conditions. And Bitcoin ended the week with another huge rally up over $1600 on Friday.
In the USA, for example, the Dow Jones Industrial Average closed at 25,295, a new all-time high. The NASDAQ and S&P did the same. All of this is occurring one day ahead of the powerful Mars/Jupiter conjunction in Scorpio. Mars rules excitement and volume (high energy), and Jupiter rules optimism and hopefulness. American businesses are hopeful and optimistic that the Trump economic programs will result in greater economic prosperity, beginning first with the lifting of onerous Obama regulations and worries that SEC regulators would come after their businesses and fine them for violations they didn't even know existed, or couldn't afford to fight. Next, the passage of the new corporate tax bill, reducing tax rates from 39% to 21%, has given businesses a renewed sense of optimism about their future income and profit potential. Of course, anti-business (or anti-Trump) people hate this new windfall for corporations, lamenting that corporations already have plenty of cash on hand (which is mostly true), but our job is not to argue that, but rather point out reasons why the stock market appears to be on steroids with no upside end in sight. Corporations are apt to start spending – rather than hoarding – again, now that they believe it is safe to do so. The only problem is that so-called tax breaks for the middle and lower classes were not really that great, so unless the corporations actually do hire more people and provide higher wages, who is going to be able to spend more money, given that the average consumer debt load is so high? With Saturn and Pluto in Capricorn (debt), I am not so sure consumers will spend much more money, as the administration seems to think. I don't think they have much more money to spend, as their credit is probably maxed out.
Shorter-term Geocosmics and Longer-term Thoughts
In fact, he praises (the Fed) for understanding exactly what was needed when it (economic crisis) burst: by slashing short-term interest rates to zero and buying bonds, it engineered the right combination of economic growth, debt write-offs, and low interest rates. The problem is that with interest rates and premia near all-time lows and debt and asset values near all-time high, there's little fuel to repeat the process. Just as the Fed can't cut rates much, it can't raise them much either, or debt servicing would swamp cash flow and asset prices would sink. Thus, Mr. Ray Dalio sees years of low interest rates, and while he thinks stocks are fairly valued, returns to a typical stock-bond portfolio over the next decade will be around zero after inflation and taxes. – Greg Ip, "Hedge-Find Titan Puts Away the Punch Bowl," Wall Street Journal, January 4, 2018.
But is it really safe for corporations again? And if so, will it remain safe for long with Saturn now moving into the government-controlling sign of Capricorn and remaining there for the next three years?
One question I get asked a lot lately is what – besides a war or natural disaster – could cause the stock market to fall? Well, I am not sure that either a natural disaster or war would bring the stock market down, for then there would be an even greater need to rebuild all the damage and manufacture new war machines and weapons. But I could see things like Ray Dalio points out in the quote above, and even problems that could arise if Mr. Trump repudiates existing trade agreements and starts to create tariffs (taxes on imports, thus starting trade wars). I can also foresee the possibility of increasing inflation, causing the Fed to raise rates more aggressively than planned, stalling the current economic boom. That happened the last time that Saturn and Pluto were in their Balsamic phase to one another (last 45° before the conjunction). The last conjunction was in 1982, and the next one will be in 2020. And, I could see a jolt to the stock market if Mr. Trump fires Robert Mueller, as many of his supporters are calling upon him to do. That would open the door widely for demands of Trump's impeachment, and/or social unrest.
Yet, these issues are not likely to spring up that soon. Saturn is still in trine aspect to Uranus into September 2018, and Jupiter is still in trine aspect to Neptune into August 2018. Unless the DJIA starts to fall back below 21,600, the 6.5- and 4-year cycles are still pointed up.
But that doesn't mean there will not be some corrections along the way, and those corrections can still be timed fairly well via geocosmic signatures. In fact, one of those possibilities may be unfolding right now. January 8-14 will find the Sun, Venus, and Pluto forming a sextile with transiting Mars and Jupiter, while also forming a square to Uranus. If Uranus wasn't involved, we could be more confident that this would indicate a top in stocks and a sharp reversal down. It very well could, anyway. But with Uranus highlighted, the stock market could also continue to explode to new highs – higher than anyone thinks – for Uranus can just as often be a reversal of a sharp magnitude, as a breakout to new all-time highs, well above any resistance zone.
This is all quite possibly bullish for metals too, especially now that Mars is in Scorpio. This planet/sign combination has a well-documented history with strong rallies in Gold, as already observed since it started in early December. The passage ends January 26, but the Mars-in-Scorpio high could come in before then. After an important pullback, however, Gold could go even higher, contrary to the outlook of many market analysts who see little reason to own Gold now that stocks are doing so well. They don't always move in opposite directions – just when Jupiter is highlighted.
Announcements
RAY MERRIMAN'S 2018 WORLDWIDE "FORECAST 2018" LIVE WEBINAR

... will take place on Saturday, February 3, 2018, 11:45 AM (MST). This is 1:45 PM EST, 6:45 PM GMT. This broadcast will address subjects from this year's Forecast 2018 Book, with updates on financial markets since the book was written in November 2017. Outlooks for the U.S. stock market, Gold and Silver, and Currencies, plus questions from attendees. Cost is $45.00*, and includes the slides of the presentation, plus a downloadable MP4 recording of the event, within 72 hours afterwards. To reserve your spot in the live broadcast, you may order online here now or by sending us an email>>

It is 200 pages, and relevant now. You may still order the Forecast 2018 Book at the current price of € 47/ $55.00 plus postage and VAT or the Ebook format, same price, no postage or the Dutch version with analysis of the AEX in 2018, Financiële Vooruitzichten 2018 now for €49.95 plus postage and VAT.
Keep in mind that there is only one printing each year, and the number of printed copies we order is 20% above the amount of printed copies pre-ordered by December 1. When they sell out, they are gone. In the last five years, the Forecast Book has sold out of all printed copies three times, including the past two years. Therefore, if you wish a copy of the Forecast 2018 printed edition, it is advisable to order by the end of this week..

MMA's annual Forecasts Book, written by Raymond A. Merriman since 1976, is one of the most unique, affordable, and accurate glimpses into the coming year. Utilizing the study of cycles and geocosmic factors, this annual Forecast book outlines forthcoming trends pertaining to political, economic, and financial markets throughout the world. Specific markets analyzed for the next year(s) include: T-Notes and interest rates, the Dow Jones Industrial Average, Gold, Silver, Currencies (U.S. Dollar, Euro, Yen, Swiss Franc, and British Pound), Crude Oil, Grains and Weather. Each market contains the important geocosmic three-star critical reversal dates for 2018. Special sections also include the USA and world economy, the USA and world politics, the USA and its President. A 2018 ephemeris and calendar (one month per page) with geocosmic signatures is included, as well as descriptions of the Mercury, Venus, and Mars retrograde periods for 2018. This is a book with an impressive background for insightful accuracy into world economic and financial market conditions that you will not want to miss! For further information, read here>>

Special offering: Calendar with Geocosmic signatures

For identifying highs & lows in Stock Markets, T-Bonds and Gold in 2018

This combination of 3 lists + 1 colour coded calendar graph with geocosmic aspects help the trader analyst to identify when important market reversals can occur in financial markets in 2018. For a good start of 2018! Continue here>>>

Our weekly and daily subscription reports continue to be very profitable this year in almost every market analyzed -especially stock indices. If you are an active short-term trader, or even if you are an investor who likes to keep up with our current thoughts on financial markets, you will be interested in MMA's Weekly or Daily Market reports. These weekly reports give an in-depth analysis of the DJIA, S&P and NASDAQ futures, Euro currency (cash and futures), Dollar/Yen cash and Yen futures, Euro/Yen cash, T-Notes, Soybeans, Gold and Silver, and Crude Oil, and now, the British Pound! The daily reports cover all stock indices listed above, as well as futures in the Euro Currency, Japanese Yen, T-Notes, Gold and Silver, plus GLD and SLV (the Gold and Silver ETF's). Both reports provide trading strategies and recommendations for position traders as well as for shorter-term aggressive traders. Subscription to the daily report also includes the weekly report. These reports are valuable to those who trade Exchange Traded Funds (ETFs). Subscription to the daily report also includes the weekly report.
Disclaimer & State of Purpose
The purpose of this column is not to predict the future movement of various financial markets. However, that is the purpose of the Schogt Market Timing & MMA (Merriman Market Analyst) subscription services. This column is not a subscription service. It is a free service, except in those cases where a fee may be assessed to cover the cost of translating this column from English into a non-English language.
This weekly report is written with the intent to educate the reader on the relationship between astrological factors and collective human activities as they are happening. In this regard, this report will oftentimes report what happened in various stock and financial markets throughout the world in the past week, and discuss that movement in light of the geocosmic signatures that were in effect. It will then identify the geocosmic factors that will be in effect in the next week, or even month, or even years, and the author's understanding of how these signatures will likely affect human activity in the times to come.
The author (Merriman) will do this from a perspective of a cycle's analyst looking at the military, political, economic, and even financial markets of the world. It is possible that some forecasts will be made based on these factors. However, the primary goal is to both educate and alert the reader as to the psychological climate we are in, from an astrological perspective. The hope is that it will help the reader understand these psychological dynamics that underlie (or coincide with) the news events and hence financial markets of the day.
No guarantee as to the accuracy of this report is being made here. Any decisions in financial markets are solely the responsibility of the reader, and neither the author nor the publishers assume any responsibility at all for those individual decisions. Reader should understand that futures and options trading are considered high risk.