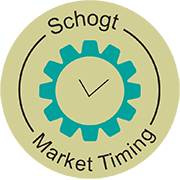 Print
Market preview goes to Members by email for free.
Review and Preview
South Africa has lifted a midnight to 4 a.m. curfew on people's movement with immediate effect, believing the country has passed the peak of its fourth COVID-19 wave driven by the omicron variant, a government statement said on Thursday. "All indicators suggest the country may have passed the peak of the fourth wave at a national level," a statement from the special cabinet meeting held earlier on Thursday said. – "South Africa Lifts Curfew, Says Omicron Wave Has Peaked," Reuters, December 31, 2021
It was a good closing week on a good year for world equity markets.
After falling to multi-week lows on December 20, the first trading day after the very important Venus retrograde of December 19, the "Santa Claus," "End-of-the-Year" rally finally kicked in. In some cases, like the U.S. and Switzerland, stock indices posted new all-time highs. In the United Kingdom, the FTSE soared to its highest level since the March 2020 pandemic crash. In most others, it was a secondary rally that fell short of making a new all-time high.
Gold and Silver also had a very good week. Gold soared to 1828.70, its highest level in over a month. Silver rallied to 23.48 on December 28, its highest mark since posting its double bottom at 21.41 on December 15, and also its highest price since November 26. The price action was similar in Crude Oil, which soared to 77.44 on December 20, its highest mark since November 26 and sharply up from its primary cycle trough of 62.43 on December 2.
Bitcoin showed some promise going into the final Saturn/Uranus waning square of December 24 when it rallied to 52,104 on December 27, its highest price since the selloff on December 4 down to 42,101. But then it fell back into its congestion zone of 45,000-50,000. Ethereum did not make a new multi-week high during this same holiday period. Instead, it re-tested its 3504 low of December 4 when it fell to 3584, its secondary low on December 30.
Short-term Geocosmics and Longer-term Thoughts
Trump, who is fully vaccinated, told Fox News that he received a booster dose of a COVID-19 vaccine. For those still hesitant to receive a COVID vaccine, Trump said: "You have to embrace it. You don't have to do it, and there can't be mandates and all those things, but you have to embrace it." Trump said getting Americans vaccinated is "really a matter of tone" instead of mandates. – Brooke Singman, "Trump 'Very Appreciative' and 'Surprised' Biden Acknowledged His Administration's COVID Vaccine Success," www.foxnews.com, December 22, 2021.
Maybe he's changing. But one has to be surprised not because Biden praised Trump, which was indeed a very nice gesture, but because Trump acknowledged that achieving a healing between the divisive political ideologies that plague America is a "matter of tone." He is right, of course. But does he have any idea that the major reason he lost the 2020 election had a lot to do with his tone? Oh, sorry! Of course! What was I thinking? He lost because the election was stolen. It was fraudulent and rigged. And the "tone" that continues today as a result of that unverified claim continues to fester like salt in a wound that will take a long time to heal until he moves on and accepts or forgives.
Yet, as outlined in the Forecast 2022 eBook, there is hope that the nation will now be able to embark on a more common-sense path of moderation, with less attention given to extremist and divisive narratives from both sides of the political spectrum. The cosmic hope comes from the early stages of the Jupiter/Saturn cycle that is now underway, plus the fact that a majority (five) of the seven outermost planetary cycles are now in their waxing (growth) phase for the first time in over 20 years.
Looking at the market through the lens of geocosmic studies as we enter the new year, we cannot help but be impressed with the performance of global stock indices throughout the three-passage series of the Saturn/Uranus waning square. The first passage was on February 17, 2021, which correlated with multi-year highs in China and Japan's stock markets. The second passage was June 14, which was nearby to the primary cycle crest in each of those same stock markets. The third and final exact passage just ended on December 24, and once again, stock markets are rising.
The Saturn/Uranus waning square is a very challenging aspect – one of the most challenging and difficult in the study of astrology – that most astrologers anticipated would be bearish for equities. On the contrary, the stock markets of the world were bullish throughout the entire 11 months, which supports two axioms expressed over and over again in our research. First, astrological aspects do not always manifest solely or directly in the field of financial markets. In this case, the world was seriously challenged in other areas than equity markets, such as with additional waves of COVID-19 affecting travel and leisure and a number of other sectors of the economy. There were serious disruptions in the supply chain of essential goods and materials like computer chips affecting automobile production and sales, certainly consistent with the themes of Saturn and Uranus. This, in turn, led to a sudden, unexpected rise in inflation.
The second axiom is that geocosmic signatures are by and large not bullish or bearish but rather representative of "changes in direction," or "reversals," given a reasonable orb of time dependent on the length of the planetary cycle. The fact that many of the world stock indices have made new all-time highs under the longest of the planetary cycle that was in effect in 2021 suggests a stronger possibility that there will be a significant reversal (decline) as Saturn starts to separate from its square to Uranus. But will it be immediate? Not necessarily, because these two planetary powerhouses will return to within one degree of this same aspect in September-October 2022. Technically, they have made their last exact square aspect for this series. But in astrology, a 3-degree orb can still be considered influential. This matter and its implications are discussed in greater detail in Forecast 2022.
We now leave the three-star geocosmic reversal zone of December 24-27, which requires at least a 2-week orb of time due to the length of the Saturn/Uranus cycle. This time band also contained the very important Venus retrograde of December 19. Both Venus retrograde and Saturn/Uranus square have a very high correlation to primary cycles or their secondary lows or highs within 12 trading days. We note that December 20 could qualify as secondary lows in most world stock indices to the primary cycle lows of December 3. But so too can the rallies of last week qualify as secondary highs to all-time highs of November. This is where technical studies and chart pattern recognition studies can be very useful.
We know something cosmically important just happened December 19-31, according to the tenets of astrology. We suspect important announcements from central banks will come out while Venus is retrograde through January 29 and maybe close to the midpoint of that passage, which is next weekend (January 8-9). We know major changes in banking are already underway, as discussed for this aspect in the Forecast 2022 eBook,, given that banks will need to switch from Libor rate-setting of new contracts for loans which will affect everything from mortgages to car loans (thank you subscriber John H for this info from Bank of England). And we know inflation is far from over as Jupiter now enters Pisces on its way to conjoin Neptune on April 12.
It's good to know these things. It's good to know astrology. It gives one a sense of greater understanding and tolerance for what is going on here, as it coincides with the symbology of what is taking place in the heavens. In this season of goodwill and personal reflection, it is good to be reminded that nothing brings me closer to God or an awareness of a creative, divine intelligence and order than the study of the stars and their correlation to cycles in human activity. To each and every one of you, may you have a wonderful and prosperous New Year!
Announcements
In this year's Forecast, you'll discover:

The importance of the Pluto return in the United States' chart and its conjunction to the U.S. natal Moon.
How Saturn in Aquarius square Uranus in Taurus will come close to an exact conjunction for the final time, and its relationship to protest movements urge for individual freedoms and equality, and fights between tech companies and government.
The New "Era of Moderation" begins
(and the dangers of the opposite in 2022-2023)
The outlook for Financial and Commodity Markets in 2022, including The US Stock Market, T-Notes and Interest Rates, Gold and Silver, Bitcoin, Currency Markets, Grain Markets, and Crude Oil, Critical Reversal Dates for 2022…
Is the U.S. safe?

PLUS! Much, much more. The Forecast 2022 Book makes for an excellent holiday gift for your favorite market follower, or astrologer/student/friend!

Although 2021 is not yet over, several forecasts made in the 2021 book have already unfolded. For a review of the Forecast 2021 Book as of September 23, 2021, please visit our Scorecard.

Forecast 2022 World markets


For our Dutch reading clients interested in the Netherlands' stock market, the 2022 stock market outlook for the Netherlands' AEX index, is now abailable online, in Dutch language, written by MMA analyst Irma Schogt. Those who bought the Forecast 2022 Ebook with us, may use the coupon code ForAEX2022 to receive a 50% discount on this market report.

A total of 10 pages, a good read with a clear message, - Investor R.B. from Qatar.

Other non American market reports for 2022 that are available in English include: Japan's Nikkei, China's Shanghai Composite, and the German DAX plus Zurich SMI indices. Each is available in PDF format at $35.00/€33* each. Each is about 9-10 pages, with their monthly charts as of November 2021, and a list of their critical reversal dates for 2022.

The best way to really learn Market Timing and Financial Astrology today!!

This is a fantastic way to learn the unique market timing methodology of MMA! Each course (four courses in all in the first year) contained 7 classes. The first year focused on market timing tools and skills, via cycles and geocosmic studies applied to long-, intermediate- and short-term trading time bands. In addition to the 7 recordings of each of the four courses (28 in all), a workbook of 60-120 pages of each course is included to follow along with the video recordings. This is not for the casual student, but rather for the serious individual who wishes to become a market timing analyst or trader. These classes were lively and exciting with great interaction and questions from the students who were present live while the classes were given by Gianni di Poce and Raymond Merriman. The cost for each course is $1800 (7 classes in each course, approximately 15 hours of recordings per course). Or the entire 4-course recordings of this first year are available for a discounted price of $6600. Save $600 by ordering MMTA2: Year One Recordings (Courses 1-4). For more information on each class and each course, please click here>>

"As you know, I started MMTA the first week of last September, I barely finished all videos, I would like to deeply thank you for sharing your knowledge. Recently I have been trading MMA Cycles methodology on every time frame, even a 1-minute chart. My success rate increased a lot, more than that now I have a deep understanding of market movement with peace of mind, Thank you again." J.H, MMTA student after viewing "first-year videos" and joining for the last course.

"Just wanted to say a big thank you as I really can't believe the power of the material you are teaching us. I was always a little wary of short-term trading, but the past few weeks have been eye-opening." P.Z. First-year MMTA student during Course 4.
Disclaimer & State of Purpose
The purpose of this column is not to predict the future movement of various financial markets. However, that is the purpose of the Schogt Market Timing & MMA (Merriman Market Analyst) subscription services. This column is not a subscription service. It is a free service, except in those cases where a fee may be assessed to cover the cost of translating this column from English into a non-English language.
This weekly report is written with the intent to educate the reader on the relationship between astrological factors and collective human activities as they are happening. In this regard, this report will oftentimes report what happened in various stock and financial markets throughout the world in the past week, and discuss that movement in light of the geocosmic signatures that were in effect. It will then identify the geocosmic factors that will be in effect in the next week, or even month, or even years, and the author's understanding of how these signatures will likely affect human activity in the times to come.
The author (Merriman) will do this from a perspective of a cycle's analyst looking at the military, political, economic, and even financial markets of the world. It is possible that some forecasts will be made based on these factors. However, the primary goal is to both educate and alert the reader as to the psychological climate we are in, from an astrological perspective. The hope is that it will help the reader understand these psychological dynamics that underlie (or coincide with) the news events and hence financial markets of the day.
No guarantee as to the accuracy of this report is being made here. Any decisions in financial markets are solely the responsibility of the reader, and neither the author nor the publishers assume any responsibility at all for those individual decisions. Reader should understand that futures and options trading are considered high risk.