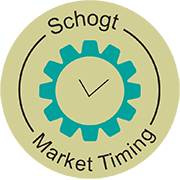 Print
Market preview goes to Members by email for FREE. Join us today!
Review and Preview
"I think our dollar is getting too strong, and partially that is my fault because people have confidence in me," Trump told the Wall Street Journal. "But that's hurting – that will hurt ultimately." – Jennifer Calfas, www.time.com, April 13, 2017.
The dollar index was slightly lower, after falling sharply Wednesday on the initial comments from Treasury Secretary Steven Mnuchin that a weak dollar was good for U.S. trade. – Patti Domm, "U.S. Dollar Gets Slammed Again as Treasury Secretary Mnuchin Abandons 'Strong Dollar' Mantra," www.cnbc.com, January 25, 2018 (morning).
Mr. Draghi hit back at Steven Mnuchin, US Treasury secretary, who said in Davos on Wednesday that a weaker dollar was good for American trade, breaking with the strong dollar policy of previous US administrations. Mr. Draghi pointed to an international agreement between economies, including the US, last October, not to talk down their currencies. – Clair Jones, "Draghi Takes Swipe at US For Talking Down Dollar," Financial Times, January 25, 2018.
The dollar reversed its losses and went positive Thursday, after President Donald Trump said the greenback will strengthen because of the growing U.S. economy … "Our country is becoming so economically strong again and strong in other ways too, by the way that the dollar is going to get stronger and stronger and ultimately I want to see a strong dollar. – Patti Domm, "Dollar Rallies Off a Three-Year Low in Sudden Reversal After Trump Say It Will Get 'Stronger and Stronger.'" www.cnbc.com, January 25, 2018 (afternoon).
It was a good week for Mr. Trump, and a good week for U.S equities. For currencies and metals, it was very wild week due to the contradictory, see-saw, messages delivered by President Trump, his Treasury Secretary Steven Mnuchin, and ECB Chair Mario Draghi. Did we say that Mr. Trump was a Gemini, with his Sun conjunct Uranus, in opposition to his Moon? Staying on message, exhibiting consistency in policies, is not his strong suit. Keeping open one's options, which includes complete reversals of positions taken previously (even hours before), under the explanation that this represents flexibility and perhaps an open mind, is apparently his strength.
In spite of all that, U.S. equities exploded to new all-time highs again last week, with the DJIA closing at 26,616, up 545 points for the week. It was also a good week in China and India, but not so good in other countries, such as Germany, where the DAX made a new all-time Monday and then fell, or Japan, where the Nikkei soared to its highest mark in 26 years on Tuesday, and then fell.
The bigger story, however, was in the currency markets, and by extension, Gold and Silver. The Euro surged to 1.2536 on Thursday, its highest mark since December 2014, and the U.S. Dollar fell to 88.43 on Friday, its lowest mark against a basket of other currencies since December 2014. This all followed first the bearish remarks on the Dollar by Mnuchin, then the bullish remarks by Trump and Draghi, followed by more non-bullish remarks by Mnuchin, who at first tried to walk back his earlier bearish remarks that were negated by Trump, who a few months earlier made statements that supported Mnuchin's position, and … well, you get the picture of what it is like to try and follow the thought processes of a Sun/Uranus conjunction in Gemini, opposed by the Moon in the exaggeration sign of Sagittarius. It is all too mutable. But hey! Stocks in the U.S.A. continued to soar as if gravity has disappeared, companies are paying out bonuses like never before to their workers, and the "America First" agenda got front page news around the world, so who cares? Probably anyone who is worried about the tariffs that started last week that could lead to a trade war and a backdown on our trade agreements with many of our world partners. Did I mention that the transit of Saturn (restriction) into Capricorn (more restrictions) will now oppose the USA Jupiter (trade and immigration) for most of the rest of this year? But it will probably lead to the construction of the wall. "Walls" are another symbol of Saturn in Capricorn.
The Euro, Gold, Silver, and crude oil all made new primary (and/or multi-year) cycle highs last week. But then all fell back after the Mnuchin-Draghi-Trump dance tripped over itself. Bitcoin futures, however, didn't trip over itself. It stayed locked into a range between $10,000-11,700, closing at 10,950 in the March contract, down about $200 on the week. What a difference from the previous month when it soared to nearly $20,000 and then lost about 50% of that value in a week. Did anyone think that cryptos would be the "quietest" currency this past week?
Short-Term Geocosmics and Longer-Term Thouhgts
The volatility in most financial markets last week – especially with currencies and metals was not unexpected, based on geocosmic principles. After all, it was the first week of heliocentric Mercury in Sagittarius, and the last week of geocentric Mars in Scorpio. Both of these planet-sign combinations have a well-documented historical correlation to strong rallies - and peaks – in Gold, and then a sharp selloff. After reaching 1365.40 early on Thursday morning – its highest price since August 2016 – it suddenly collapsed to 1341 that same day, right after Draghi's response to Mnuchin "weak-dollar" interview. It was right in time, as Mars entered 29° Scorpio.
Now Mars will enter Sagittarius for the next 7 weeks, which promises more volatility, and probably more new highs in world equity indices. In the USA, this will also correlate with huge inflows of monies pouring into mutual finds via the funding of retirement accounts during this year's tax season. However, that may not be so bullish for Gold and other commodities, based on past instances of this planet-sign combination. Ironically enough, though, Mars in Sagittarius also has a correlation to major breakouts of hostilities in the Middle East, especially involving Israel. This may also account for its correlation to very large price moves in crude oil – both up and down.
Next week also will witness a total lunar eclipse happening on January 31. It is an interesting way to end a month of several record highs in stock indices. Lunar eclipses are symbols of conflicts between the new and the old ways of doing things, and between the urge for freedom and independence, versus the wish for safety and security. We are in the midst of "The Great Reset," which will be covered in next week's Forecast 2018 webinar. But when the forces of change demand a "new normal," and no one quite knows what that "new normal" is about, there is bound to be a wish for things to go back to the way they were by some people, even perhaps by many people. But this eclipse is a time to look forward, not backward. It is a new day, and this is just the start of "The Great Reset" throughout the world in terms of collective psychology, world economics, and governance.
Please note that due to the Saturday morning (my time) Forecast 2018 Webinar, there will be no weekly column issued next Friday. We hope to see many of you at the Saturday webinar. Details below.
Announcements
RAY MERRIMAN'S 2018 WORLDWIDE "FORECAST 2018" LIVE WEBINAR

... will take place on Saturday, February 3, 2018, 11:45 AM (MST). This is 1:45 PM EST, 6:45 PM GMT. This broadcast will address subjects from this year's Forecast 2018 Book, with updates on financial markets since the book was written in November 2017. Outlooks for the U.S. stock market, Gold and Silver, and Currencies, plus questions from attendees. Cost is $45.00*, and includes the slides of the presentation, plus a downloadable MP4 recording of the event, within 72 hours afterwards. To reserve your spot in the live broadcast, you may order online here now or by sending us an email>>

LEARN THE MMA MARKET TIMING METHODS FOR FINANCIAL MARKETS!!!

We have recently begun teaching an online MMA Financial Market Timing course to about 50 students in China. Through an agreement with the NoDoor school, these classes are being recorded and converted to an MP4 format. Each class is two hours long, with Chinese translation, and is packed with information on how to understand the language of cycle studies, chart patterns within cycles, and trend analysis. There will be 8 classes in all, and the first four classes of the MP4s are expected to be available through our website in about two weeks. If you are interested in learning about cycles and market timing methods of MMA, this is a course you will find to take. The cost will be $145.00/class, or $995 for all 8 classes as they become available right after they are conducted. This is a savings of over $1000 from Course 1 of the MMTA courses taught three years ago. Watch this column for further information on ordering, just as soon as the conversion of the first half of the course (first 4 classes) is completed, due within the next two weeks.

The first monthly MMA Cycles Report issue of the year was issued this week. This report covers the outlook for U.S. stocks (DJIA and S&P futures), Gold, Silver, Treasuries, Euro Currency, Crude Oil and Soybeans, plus MMA's original geocosmic critical reversal dates (CRDs) and Solar/Lunar reversal dates over the next several weeks. This report is also available in Dutch, with AEX-index included, in SMT Cyclus Nieuwsbrief.
Also released last week:
- the monthly MMA Japan Cycles report, covering the Nikkei, JGB Bonds, and Dollar-Yen.
- the MMA European Cycles Report, covering the German DAX, Swiss SMI, and Netherlands AEX. If you are not a subscriber to the MMA Cycles Report and wish a copy of this month's outlook for financial markets, consider taking out a 2-issue trial subscription for only $66.00 (first time subscribers only). This is an excellent way to get the MMA overview on financial markets!

It is 200 pages, and relevant now. You may still order the Forecast 2018 Book at the current price of € 47/ $55.00 plus postage and VAT or the Ebook format, same price, no postage or the Dutch version with analysis of the AEX in 2018, Financiële Vooruitzichten 2018 now for €49.95 plus postage and VAT.

MMA's annual Forecasts Book, written by Raymond A. Merriman since 1976, is one of the most unique, affordable, and accurate glimpses into the coming year. Utilizing the study of cycles and geocosmic factors, this annual Forecast book outlines forthcoming trends pertaining to political, economic, and financial markets throughout the world. Specific markets analyzed for the next year(s) include: T-Notes and interest rates, the Dow Jones Industrial Average, Gold, Silver, Currencies (U.S. Dollar, Euro, Yen, Swiss Franc, and British Pound), Crude Oil, Grains and Weather. Each market contains the important geocosmic three-star critical reversal dates for 2018. Special sections also include the USA and world economy, the USA and world politics, the USA and its President. A 2018 ephemeris and calendar (one month per page) with geocosmic signatures is included, as well as descriptions of the Mercury, Venus, and Mars retrograde periods for 2018. This is a book with an impressive background for insightful accuracy into world economic and financial market conditions that you will not want to miss! For further information, read here>>

New in Weekly Market Analysis Report: Bitcoin!

Our weekly and daily subscription reports continue to be very profitable in almost every market analyzed -especially stock indices. If you are an active short-term trader, or even if you are an investor who likes to keep up with our current thoughts on financial markets, you will be interested in MMA's Weekly or Daily Market reports. These weekly reports give an in-depth analysis of the DJIA, S&P and NASDAQ futures, Euro currency (cash and futures), Dollar/Yen cash and Yen futures, Euro/Yen cash, NEW: Brittish Pound and Bitcoin, T-Notes, Soybeans, Gold and Silver, and Crude Oil, and now, the British Pound! The daily reports cover all stock indices listed above, as well as futures in the Euro Currency, Japanese Yen, T-Notes, Gold and Silver, plus GLD and SLV (the Gold and Silver ETF's). Both reports provide trading strategies and recommendations for position traders as well as for shorter-term aggressive traders. Subscription to the daily report also includes the weekly report. These reports are valuable to those who trade Exchange Traded Funds (ETFs). Subscription to the daily report also includes the weekly report.
Disclaimer & State of Purpose
The purpose of this column is not to predict the future movement of various financial markets. However, that is the purpose of the Schogt Market Timing & MMA (Merriman Market Analyst) subscription services. This column is not a subscription service. It is a free service, except in those cases where a fee may be assessed to cover the cost of translating this column from English into a non-English language.
This weekly report is written with the intent to educate the reader on the relationship between astrological factors and collective human activities as they are happening. In this regard, this report will oftentimes report what happened in various stock and financial markets throughout the world in the past week, and discuss that movement in light of the geocosmic signatures that were in effect. It will then identify the geocosmic factors that will be in effect in the next week, or even month, or even years, and the author's understanding of how these signatures will likely affect human activity in the times to come.
The author (Merriman) will do this from a perspective of a cycle's analyst looking at the military, political, economic, and even financial markets of the world. It is possible that some forecasts will be made based on these factors. However, the primary goal is to both educate and alert the reader as to the psychological climate we are in, from an astrological perspective. The hope is that it will help the reader understand these psychological dynamics that underlie (or coincide with) the news events and hence financial markets of the day.
No guarantee as to the accuracy of this report is being made here. Any decisions in financial markets are solely the responsibility of the reader, and neither the author nor the publishers assume any responsibility at all for those individual decisions. Reader should understand that futures and options trading are considered high risk.