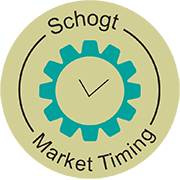 Print
Market preview goes to Members by email for FREE. Join us today!
Review and Preview
Gold prices rose half a percent (early) on Friday as the dollar labored near a three-year low amid heightened fears of a U.S. government shutdown, but the precious metal was still on track for its first weekly drop in six weeks. - Reuters, "Gold Up as Dollar Hurt by US Government Shutdown Fears," January 19, 2018.
Several stock markets of the world continued their surge to new all-time or multi-year highs last week, although it was a very bumpy ride following last weekend's square to Uranus from both the Sun and Venus. The behavior was typically Uranian (erratic), which may have been even more exaggerated given that the Sun also moved into Aquarius, the ruling sign of Uranus, by the end of the week.
The Dow Jones Industrial Average, for example, opened the week with an explosion to a new all-time high, above 26,000, only to sell off over 300 points from that high before the end of the day. But then on Wednesday, the second trading day of the holiday-shortened week, it rallied sharply again, over 300 points, and closed above 26,000. But then, fears of a government shutdown started to concern the market, and the DJIA fell 200 points intraday on Thursday, after first posting a new all-time high of 26,153. On Friday, the government shutdown concerns continued pressure on stocks in early trading, but by the end of the day, the DJIA was up over 50 points and closed on the high of the session at 26,071.
The excitement over new all-time or multi-year stock market highs was not a phenomenon evidenced only in the USA. Several world indices experienced new record or decade highs last week. Thus, it is a global phenomenon related to growth all across the world, and not unique to the USA. In Asia and the Pacific Rim, the Hang Seng of Hong Kong and India's Nifty Index both made new all-time highs on Friday, January 19. Japan's Nikkei index soared to 24,084 on Thursday, January 18, its highest mark since November 1991. China's Shanghai Index roared to 3498 on Friday, its highest level in two years. China's equity markets are coming back strong. In Australia, the ASX index fell to a monthly low on Friday. But the prior week, on January 10 – just two days after our January 8 critical reversal date – it posted a new 10-year high. Nevertheless, the decline in the ASX created a case of intermarket bearish divergence to its regional neighbors.
European markets were positive last week, but also exhibiting signs of intermarket bearish divergence. In Germany, the DAX soared to 13,445 on Friday, very close to its all-time high of 13,525 recorded on November 7. The AEX of Amsterdam, however, exploded to a new 17-year high when it reached 570.27 on Friday. The London FTSE fell slightly short of a new all-time high when it reached 7791 last Tuesday, January 16, just one week after its all-time high of 7792 on January 12, right before the Sun/Venus squared Uranus that weekend. The Zurich SMI actually pulled back last week after recording a new all-time high a week earlier, on January 9, again coinciding with our January 8 CRD (critical reversal date). The only new all-time high in Europe last week occurred in the Russian MICEX index, which rallied to 2306 on Friday. Yes, even Russia is participating in this global growth movement.
All American indices posted new all-time highs last week, from the NASDAQ, to the DJIA, to the indices in Brazil (Bovespa) and Argentina (Merval).
These impressive rallies were not limited to equities. Many commodities and currencies also soared, while the US Dollar fell to a new three-year low. Crude oil tested $65.00/barrel last week, a new three-year high, and near our $65-70 initial target given in the Forecast 2018 Book. Gold rallied to $1345/oz., testing its yearly high of $1358 made on September 8. The Euro also took off, eclipsing 1.2300 for the first time since December 2014, and further confirming our forecast that January 2017 was the 16.5-year cycle trough.
Crypto currencies followed a different path, more like the U.S. Dollar. Bitcoin fell to 9156 on Wednesday, its lowest level since November 30 and well off its all-time high of 19,458 made one month earlier on December 18. It traded near 11,400 as equity markets closed on Friday. Ethereum fared better, only falling to 6266 last week, well above its 4012 low of December 22. However, it was also well off its double top highs of 11,356 and 11,313 made on January 10 and 15, near our recent reversal zones.
Short-Term Geocosmics and Longer-Term Thouhgts
In the absence of governmental checks and balances present in other areas of our national life, the only effective restraint upon executive policy and power in the area of national defense and international affairs may lie in an enlightened citizenry – in an informed and critical public opinion, which alone can here protect the value of democratic government. For this reason, it is perhaps here that a press that is alert, aware, and free most vitally serves that basic purpose of the First Amendment. For without an informed and free press, there cannot be an enlightened people. U.S. Supreme Court ruling, 6-3, on June 30, 1971, in favor of the newspapers, upholding their right to publish the Pentagon Papers, as depicted in the current movie "The Post."
"The basis of our government being the opinion of the people, the very first object should be to keep that right; and were it left up to me to decide whether we should have a government without newspapers or newspapers without government, I should not hesitate a moment to prefer the latter." – Thomas Jefferson
"That's his (Richard Nixon's) real voice from the tapes. What is interesting about that is you can hear him saying the same things about the media that President Trump says in his tweets about the media, only we didn't know Nixon was saying that until after the tapes came up." - Len Downie, former Washington Post reporter and editor, in interview with Nicole Carroll of the Arizona Republic/USA Today Network, "From Inside the Newsroom of "The Post," January 14, 2018.
Despite the excitement of new all-time and multi-year highs in stock indices, there are growing concerns of possible social unrest developing in other sectors of human activity. One of these, in the USA, has to do with the reverence of free speech and a free press. The geocosmic correlate to free speech and a free press is Mercury, the planet symbolizing communications. In the USA founding chart, Mercury is in late Cancer, in direct opposition to the USA Pluto (and natal Moon, if July 2 1776 is used as the founding of the Republic). Transiting Uranus has been forming a T-square with the USA natal Mercury/Pluto opposition for the past year, and continues to do so through April, just before it leaves Aries and enters the sign of Taurus (money, banks, and cattle).
The threat to a free press won't end there, however, for Saturn will then transit over Pluto (and opposite Mercury) in 2020 and 2021, followed by Pluto doing the same right afterwards. The big debate now, and even then, that threatens free speech and a free press will be over "fake news" versus a real desire from the administration to censure reporting of any kind that is not supportive of its views and agenda. With transiting Neptune also headed towards a T-square to the natal USA Mars/Neptune square in 19-22 Gemini-Virgo, we may never know the truth, but we will surely be subject to disinformation for quite some time between the White House and the press, with the threat of censorship reaching a breaking point in 2020-2022. This also coincides with our outlook for the timing for the next financial crisis, which will be discussed in our February 3 world-wide webinar.
Shorter-term, we repeat our comments of last week, for they are still relevant to this week: "For us, the most important ingress will be heliocentric Mercury entering Sagittarius, January 19-30, also coinciding with the end of geocentric Mars in Scorpio on January 26. Each of these planet/sign combinations have a strong historical association with large price moves in many markets, but especially with precious metals and currencies, and more often bullish than bearish. We have already witnessed the bullish impact in precious metals since Mars entered Scorpio on December 8. It will be interesting to see if Gold and Silver can continue rising after this month, after Mars leaves Scorpio and heliocentric Mercury leaves Sagittarius."
Shorter-term, we will keep our eyes focused on the approach to the powerful lunar eclipse of January 31. We are in the volatile and unpredictable sun sign period of Aquarius, now through February 18. However, except for the lunar eclipse of January 31, there are no geocosmic reversal signals in force until February 4, and no extreme Level 1 signatures arising until early March. That means there may be no geocosmic impediments to stop this bullish breakout that really got underway after the Jupiter/Uranus opposition of September, until this March. Supporting this possibility is the idea that this tax season may see huge inflows of monies into retirement accounts in February-March, thus potentially driving the equity indices even higher. Perhaps it may even last into the summer months, since Saturn/Uranus and Jupiter/Neptune remain in waning trines until then. We will also discuss this geocosmic factor in our forthcoming webinar of February 3.
Announcements
RAY MERRIMAN'S 2018 WORLDWIDE "FORECAST 2018" LIVE WEBINAR

... will take place on Saturday, February 3, 2018, 11:45 AM (MST). This is 1:45 PM EST, 6:45 PM GMT. This broadcast will address subjects from this year's Forecast 2018 Book, with updates on financial markets since the book was written in November 2017. Outlooks for the U.S. stock market, Gold and Silver, and Currencies, plus questions from attendees. Cost is $45.00*, and includes the slides of the presentation, plus a downloadable MP4 recording of the event, within 72 hours afterwards. To reserve your spot in the live broadcast, you may order online here now or by sending us an email>>

The first monthly MMA Cycles Report of the year will be issued this week, Monday-Tuesday, January 22-23, to all subscribers of this report. This report covers the outlook for U.S. stocks (DJIA and S&P futures), Gold, Silver, Treasuries, Euro Currency, Crude Oil and Soybeans, plus MMA's original geocosmic critical reversal dates (CRDs) and Solar/Lunar reversal dates over the next several weeks. This report will also come out in Dutch, with AEX-index included, in SMT Cyclus Nieuwsbrief.
Also coming out this week:
- the monthly MMA Japan Cycles report, covering the Nikkei, JGB Bonds, and Dollar-Yen.
- the MMA European Cycles Report, covering the German DAX, Swiss SMI, and Netherlands AEX. If you are not a subscriber to the MMA Cycles Report and wish a copy of this month's outlook for financial markets, consider taking out a 2-issue trial subscription for only $66.00 (first time subscribers only). This is an excellent way to get the MMA overview on financial markets!

It is 200 pages, and relevant now. You may still order the Forecast 2018 Book at the current price of € 47/ $55.00 plus postage and VAT or the Ebook format, same price, no postage or the Dutch version with analysis of the AEX in 2018, Financiële Vooruitzichten 2018 now for €49.95 plus postage and VAT.

MMA's annual Forecasts Book, written by Raymond A. Merriman since 1976, is one of the most unique, affordable, and accurate glimpses into the coming year. Utilizing the study of cycles and geocosmic factors, this annual Forecast book outlines forthcoming trends pertaining to political, economic, and financial markets throughout the world. Specific markets analyzed for the next year(s) include: T-Notes and interest rates, the Dow Jones Industrial Average, Gold, Silver, Currencies (U.S. Dollar, Euro, Yen, Swiss Franc, and British Pound), Crude Oil, Grains and Weather. Each market contains the important geocosmic three-star critical reversal dates for 2018. Special sections also include the USA and world economy, the USA and world politics, the USA and its President. A 2018 ephemeris and calendar (one month per page) with geocosmic signatures is included, as well as descriptions of the Mercury, Venus, and Mars retrograde periods for 2018. This is a book with an impressive background for insightful accuracy into world economic and financial market conditions that you will not want to miss! For further information, read here>>

New in Weekly Market Analysis Report: Bitcoin!

Our weekly and daily subscription reports continue to be very profitable in almost every market analyzed -especially stock indices. If you are an active short-term trader, or even if you are an investor who likes to keep up with our current thoughts on financial markets, you will be interested in MMA's Weekly or Daily Market reports. These weekly reports give an in-depth analysis of the DJIA, S&P and NASDAQ futures, Euro currency (cash and futures), Dollar/Yen cash and Yen futures, Euro/Yen cash, NEW: Brittish Pound and Bitcoin, T-Notes, Soybeans, Gold and Silver, and Crude Oil, and now, the British Pound! The daily reports cover all stock indices listed above, as well as futures in the Euro Currency, Japanese Yen, T-Notes, Gold and Silver, plus GLD and SLV (the Gold and Silver ETF's). Both reports provide trading strategies and recommendations for position traders as well as for shorter-term aggressive traders. Subscription to the daily report also includes the weekly report. These reports are valuable to those who trade Exchange Traded Funds (ETFs). Subscription to the daily report also includes the weekly report.
Disclaimer & State of Purpose
The purpose of this column is not to predict the future movement of various financial markets. However, that is the purpose of the Schogt Market Timing & MMA (Merriman Market Analyst) subscription services. This column is not a subscription service. It is a free service, except in those cases where a fee may be assessed to cover the cost of translating this column from English into a non-English language.
This weekly report is written with the intent to educate the reader on the relationship between astrological factors and collective human activities as they are happening. In this regard, this report will oftentimes report what happened in various stock and financial markets throughout the world in the past week, and discuss that movement in light of the geocosmic signatures that were in effect. It will then identify the geocosmic factors that will be in effect in the next week, or even month, or even years, and the author's understanding of how these signatures will likely affect human activity in the times to come.
The author (Merriman) will do this from a perspective of a cycle's analyst looking at the military, political, economic, and even financial markets of the world. It is possible that some forecasts will be made based on these factors. However, the primary goal is to both educate and alert the reader as to the psychological climate we are in, from an astrological perspective. The hope is that it will help the reader understand these psychological dynamics that underlie (or coincide with) the news events and hence financial markets of the day.
No guarantee as to the accuracy of this report is being made here. Any decisions in financial markets are solely the responsibility of the reader, and neither the author nor the publishers assume any responsibility at all for those individual decisions. Reader should understand that futures and options trading are considered high risk.