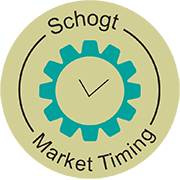 Print
Market preview goes to Members by email for free.
NOTE: U.S. markets will be closed on Monday in honor of Martin Luther King holiday. Additionally, I have a speech to give at the Swiss Symposium on "Trends for 2022" tonight. My presentation is titled THE ECONOMIC OUTLOOK VIA PLANETARY CYCLES IN 2022: GROWTH OR DECLINE? Consequently, this week's column will be early (before markets close) and brief with several quotes on the most pressing topic to investors and traders at this time: inflation.
Review and Preview
Inflation plowed ahead at its fastest 12-month pace in nearly 40 years during December. The consumer price index, a gauge that measures costs across dozens of items, increased 7%, according to the department's Bureau of Labor Statistics. On a monthly basis, CPI increased 0.5%. The annual move was the fastest increase since June 1982. – Jeff Cox, "Inflation Rises 7% over the Past Year, Highest Since 1982," www.cnbc.com. January 12, 2022.
Wholesale prices rose at the fastest pace on record in December, the latest evidence that inflationary pressures are continuing to plague the U.S. economy. – Megan Henney, "Producer Prices Soared by 9.7% in December, Biggest Gain on Record, " www.foxbusness.com, January 13, 2022.
Turkish President Recep Tayyip Erdogan has pledged to bring down his country's soaring inflation, which hit 36% in December, as the country's central bank gears up for another rate-setting meeting next week. – Natasha Turak, "Erdogan Blames Turkey's Currency Problems on 'Foreign Financial Tools' as Central Bank Reserves Fall," www.cnbc.com, January 13, 2022.
Here he comes again. Mercury retrograde, the Trickster, is back January 14-February 4. The fact that he returns with the Moon also in Gemini, his ruling domain, indicates a wild and erratic trading climate may be in store these next few days, even weeks. The potential for chaos is further highlighted by Uranus ending its retrograde cycle and turning direct on Tuesday, January 18. Mercury retrograde is trouble enough. Uranus changing direction is even more unstable and given to sudden disruptions and unexpected events. It can be like an earthquake, a power outage, or chaos caused from computer malfunctions (be careful of upgrading software programs now, as they may have bugs, or "tricksters" within them). Add to that Venus retrograde (December 19-January 29) and you get a time band prone to unreliable assessments and communications by world leaders in banking and government. Expect a lot of mind bendings. Statements made recently are likely to be "walked back" because the data has changed, or their credibility is just outside the realm of common sense and the obvious. Truthfulness and accuracy are valuable commodities, but probably rare to find. With the Trickster involved, it may be a case of smoke and mirrors intended to distract from the real issues that are filled with conflicts, like the outlook for inflation.
As of midday Friday in the U.S., most global equity markets were lower last week following their all-time or secondary highs of January 3-5. With Mercury turning retrograde, there can be a short-term reversal here. But with Uranus also changing directions, it could just as well be an acceleration of directional price movements. The danger with both the Trickster and his master, Uranus, is that any support or resistance area may be crashed. Uranus despises any boundaries, and Mercury just loves to poke through them and then suddenly change directions again. Financial markets may cause whiplash if you get too close and don't see them from a longer-term viewpoint. That is why trend analysis is very important to use in combination with geocosmic studies.
Gold and Silver bounced back nicely from their lows of Friday, January 7. As of midday Friday, January 14, they were testing their new cycle highs made the first week of the year, above 1830 and 23.30, respectively.
Bitcoin also showed signs of life after dropping briefly below 40,000 on Monday, January 10. By Thursday, it was up over 10%. With both Mercury and Uranus changing direction now, it will be interesting to see if Bitcoin can hold the 40,000 level. If so, that's a positive. If not, it's still late in its cycle when reversals often commence. Keep in mind that the low of the year on June 22 occurred when Mercury turned retrograde and other planets also changed directions with a week of one another. Crude Oil had another excellent week, posting another multi-week high on Friday above 83.00. Jupiter in Pisces is already doing its magic here as expected, and this is also consistent with the history of Mars in Sagittarius and Capricorn. Unfortunately, these Mars placements have also coincided with military confrontations in the Middle East, especially directed toward or from Israel, in the past. You have to wonder if the rise in Crude Oil prices might be pre-empting a developing situation there.
Short-term Geocosmics and Longer-term Thoughts
Also worth remembering is the iron principle that the partisan version of everything is almost always a lie.– Holman W. Jenkins, Jr, "Why the 'Big Lie' Narrative Will Fail," Wall Street Journal, January 8-9, 2022.
Now the Fed is predicting that inflation will decline to 2.6 percent next year. And yet the Fed is forecasting just three hikes next year, bringing the target up to a range of 0.75 to one percent. That is an incredibly optimistic view that former New York Fed President William Dudley has described as a "surreal forecast" and an "Alice in Wonderland fantasy." Dudley is probably correct in arguing that one side or the other of that forecast will prove to be wrong. Either inflation will run hotter than expected or rates will have to be raised much higher. – Mark Leibovit, The Volume Reversal newsletter, January 13, 2022, mark.vtrader@gmail.com.
There are two interesting geocosmic signatures approaching, and one already in effect, which have relevance to today's political (extremism versus moderation) and economic (inflation) situation.
The first is the Mars/Venus conjunction on March 6 that will take place in 0° Aquarius. This is significant because it is on the "super-charged" degree (0 Aquarius) where the important 20-year Jupiter/Saturn synodic cycle (conjunction) began on December 21, 2020. It portends developments related to the Jupiter/Saturn themes of moderation versus extremism. Jupiter/Saturn also relates to matters of law and possible decisions by the higher courts that reflect principles of truth and justice. If leaders of nations have been engaged in "lies," revelations about those "lies" may be revealed during this period and affect the standing of those leaders, past and present.
Three such leaders come to mind today as possibilities. The first is Boris Johnson, leader of the U.K. who is now under fire because of his attendance at a party (a typical Venus/Mars activity) during the nation's lockdown period in 2020, which he initially avoided talking about but has now admitted. The second is Hillary Clinton or her staff, who fabricated the "big lie" about President Trump being a Russian agent and corrupting the 2016 election. This matter is now being discredited by the findings of special counsel John Durham and has already determined that Clinton and/or her staff was likely responsible for the fabricated Steele report that led to the Mueller special counsel that furthermore led to the first impeachment of Trump by the Democratic controlled House of Representatives. The third is former President Donald Trump for his possible involvement in instigating the January 6, 2021 attempted takeover of the U.S. capitol as part of his allegation that the election was stolen (from him). All of these – and other – possible lies and hypocrisies are exposing the damage that has been done to the trust of populations in their leadership and are now leading to a quest for truth (Jupiter and Saturn). They are also leading people away from extremist thoughts and policies towards more commonsense and moderate views and acts (Jupiter and Saturn).
The second important geocosmic signature soon to take place is the Jupiter/Neptune conjunction in Pisces on April 12. This is a very inflationary combination, but also one that can be altruistic as well as exceedingly grandiose and delusional. It too can be expressed as a "Big Lie" or a gross misjudgment. The Fed is suggesting it will do whatever it takes to bring inflation under control and predicts three small interest rates will do the trick next year. But it is making this prediction as Mercury, the Trickster, is turning retrograde, January 14–February 4, and Venus is already well into its retrograde cycle (December 19-January 29). The latter is often present when central banks make policy revisions that surprise the market, as the Fed's December meeting notes did recently when it revealed a faster-than-expected schedule for winding down its accommodative easing measures. The DJIA and S&P were making new all-time highs at the time, and then reversed abruptly as the midpoint of the Venus retrograde cycle unfolded (January 8-9, with an orb of influence +/- 3 trading days).
As the "X-Files" used to announce at the start of each episode, "The truth is out there." Just don't expect it to be known in the next few weeks. In the meantime, it is a good idea to check and recheck your communications with others. Did they understand what you meant? Did you understand what they meant? Misunderstandings can be highlighted during this period, which is one of the causes for the need to "walk back" (the typical motion of Mercury the Trickster in retrograde) statements given in error. It is, however, a favorable time for research and getting closer to the truth of a matter, which the waxing phase of the Jupiter/Saturn cycle prefers for optimal success anyway.
Announcements
The January Issue of The MMA CYCLES REPORT was issued last week . With the completion of the last exact Saturn/Uranus waning square on December 24, and Venus now retrograde through most of January, this becomes another important juncture for financial markets. Has the 23-month cycle in stock indices topped out? Do Gold and the Euro have another leg up ahead with Jupiter headed to Neptune in Pisces? How much further can Crude Oil rally? Every issue provides MMA's intermediate-term and near-term outlook for the U.S. stock market, Gold, Silver, Treasuries, Euro Currency, Crude Oil, and Soybeans. Each issue also contains MMA's original geocosmic critical reversal dates (CRDs) and Solar/Lunar reversal dates over the next several weeks for DJIA, Gold, and Silver, complete with trading strategies for position traders during the next month. If you are not a subscriber to the monthly MMA Cycles Report and would like a copy of MMA's outlook for financial markets, consider trying this issue for only $35. And keep in mind that subscribers to this report will also receive a complimentary addendum and mid-term report of MMA Cycles, written by MMTA student Pouyan Zolfagarnia, two weeks later. . Read more about MMA Cycles Report>> and/or The Dutch edition, which inlcudes AEX index, go to SMT Cyclus Nieuwsbrief >>

Starting this Monday, January 17, the first issue of the English version of the Monthly Chinese Shanghai Composite Report will be released!

Starting on January 17 , we will begin issuing the English version of the Monthly Chinese Shanghai Composite Report! China's financial markets are critical to the global economy. Each monthly report of this important market is 4-7 pages in length and includes daily and weekly charts, with a list of geocosmic indicators and critical reversal dates for the next several weeks, and what to expect. These reports are scheduled to include an additional feature on the solar/lunar signals in effect each month for the SSE based on current studies underway. These will identify the 2-4 most likely periods, lasting 1-3 days each month, when the probability is greatest for trading cycle highs and lows based on the historical studies of the SSE since its inception in December 1990.

The subscription rate for this new MMA SSE monthly report, which will begin January 24-25, will be:
1 year = $275 /€ 250
3 months = $95 /€ 88
1 issue = $35 /€ 32

These reports will be translated and available in Chinese too, at the same rate, via www.NoDoor.com/, MMA and through Schogt Market Timing. For a subscription to this service, please click here>>

In this year's Forecast, you'll discover:

The importance of the Pluto return in the United States' chart and its conjunction to the U.S. natal Moon.
How Saturn in Aquarius square Uranus in Taurus will come close to an exact conjunction for the final time, and its relationship to protest movements urge for individual freedoms and equality, and fights between tech companies and government.
The New "Era of Moderation" begins
(and the dangers of the opposite in 2022-2023)
The outlook for Financial and Commodity Markets in 2022, including The US Stock Market, T-Notes and Interest Rates, Gold and Silver, Bitcoin, Currency Markets, Grain Markets, and Crude Oil, Critical Reversal Dates for 2022…
Is the U.S. safe?

PLUS! Much, much more. The Forecast 2022 Book makes for an excellent holiday gift for your favorite market follower, or astrologer/student/friend!

Although 2021 is not yet over, several forecasts made in the 2021 book have already unfolded. For a review of the Forecast 2021 Book as of September 23, 2021, please visit our Scorecard.

Forecast 2022 World markets


For our Dutch reading clients interested in the Netherlands' stock market, the 2022 stock market outlook for the Netherlands' AEX index, is now abailable online, in Dutch language, written by MMA analyst Irma Schogt. Those who bought the Forecast 2022 Ebook with us, may use the coupon code ForAEX2022 to receive a 50% discount on this market report.

A total of 10 pages, a good read with a clear message, - Investor R.B. from Qatar.

Other non American market reports for 2022 that are available in English include: Japan's Nikkei, China's Shanghai Composite, and the German DAX plus Zurich SMI indices. Each is available in PDF format at $35.00/€33* each. Each is about 9-10 pages, with their monthly charts as of November 2021, and a list of their critical reversal dates for 2022.

Starting on Saturday, Februray 5, SMT will begin offering a weekly 10-15 minute YouTube video on the geocosmic climate related to financial markets. This video will review the market activity of the past week, and offer a preview of the geocosmic signatures in effect for the next week and beyond. The host will be MMTA Education Director and market analyst Gianni di Poce. Ray Merriman will also present on the first episode, and the one nearby to every new moon (monthly) after that. Like this free weekly column, there will be no cost. Stay tuned for further information on this exciting new feature !
Disclaimer & State of Purpose
The purpose of this column is not to predict the future movement of various financial markets. However, that is the purpose of the Schogt Market Timing & MMA (Merriman Market Analyst) subscription services. This column is not a subscription service. It is a free service, except in those cases where a fee may be assessed to cover the cost of translating this column from English into a non-English language.
This weekly report is written with the intent to educate the reader on the relationship between astrological factors and collective human activities as they are happening. In this regard, this report will oftentimes report what happened in various stock and financial markets throughout the world in the past week, and discuss that movement in light of the geocosmic signatures that were in effect. It will then identify the geocosmic factors that will be in effect in the next week, or even month, or even years, and the author's understanding of how these signatures will likely affect human activity in the times to come.
The author (Merriman) will do this from a perspective of a cycle's analyst looking at the military, political, economic, and even financial markets of the world. It is possible that some forecasts will be made based on these factors. However, the primary goal is to both educate and alert the reader as to the psychological climate we are in, from an astrological perspective. The hope is that it will help the reader understand these psychological dynamics that underlie (or coincide with) the news events and hence financial markets of the day.
No guarantee as to the accuracy of this report is being made here. Any decisions in financial markets are solely the responsibility of the reader, and neither the author nor the publishers assume any responsibility at all for those individual decisions. Reader should understand that futures and options trading are considered high risk.