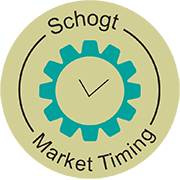 Print
Market preview goes to Members by email for FREE. Join us today!
Review and Preview
Jerome Powell (soon-to-be new Fed Chair, is) confronting some agonizing trade-offs in the next year or two. What if low inflation calls for low interest rates but those low interest rates make an eventual, destructive asset bust more likely? Should he lean against an incipient bubble by raising rates faster now, or plan to mop up the mess if assets collapse later? – Greg Ip, "For Fed, Stock Boom Brings Bubble Déjà Vu," Wall Street Journal, January 11, 2018.
December 20 should go down in political history as a day or infamy or absurdity, probably both. After passing a massive tax bill without a single Democratic vote – something highly unusual in itself – congressional Republicans gathered with President Trump on the White House steps to engage in an orgy of self-congratulations… It's not the biggest cut in American history, and it blows a large hole in the federal deficit. – Alan S. Binder, "Almost Everything is Wrong with the New Tax Law," Wall Street Journal, December 28, 2017.
The unemployment rate for black Americans fell to its lowest rate ever at 6.8% That's right. The jobless rate for African-Americans hasn't been lower since 1972, the earliest date we could find in the Bureau of Labor Statistics…the downward trend is as clear as the political and economic message: Get the economy growing faster, and everyone will benefit. – "Some Good Jobs News," Opinion page, Wall Street Journal, January 6, 2018.
Last week's rising tide of new all-time highs in many world stock indices – especially in the USA – appears to undermine former Fed Vice-Chairman Alan Binder's critical comments of the December 20 passage of the large tax reform bill. However, his reference to December 20, 2017 going down in "… political history as a day or infamy" does support comments made in the Forecast 2017 and Forecast 2018 Books that December 20-21, 2017 would be the central time point in "The Great Reset." That was the day that both the Sun and Saturn ingressed into Capricorn on the winter solstice, something that has not happened since 1870, leading up to the longest economic depression in USA history just two years later. But that is a discussion for another day, and if readers wish more cyclical and geocosmic analysis on that outlook, please refer to the first sections of the Forecast 2018 Book.
In the meantime, last week continued the torrid rally in U.S. (and other world) stock markets that has continued since the 4-year cycle low of August 2015 and its double bottom in February 2016, coincident with the Jupiter/Saturn/Neptune mutable T-square period.
Strong rallies were also witnessed last week in precious metals, crude oil, and the Euro currency. Gold, soared to 1340, its highest mark since mid-November, and not far from the high of 1377.50 on July 6, 2016, which was its highest mark since March 2014. This rally in Gold can be attributed to Mars-in-Scorpio, a planet/sign combination also described in depth as bullish in the Forecast 2018 Book. Incidentally, the 1377.50 high of July 6, 2016 occurred during the last passage of Mars in Scorpio. Crude oil traded above to $64.75/barrel late last week, its highest mark in over three years, and also consistent with our analysis given in Forecast 2018, related to the idea that the 9-year cycle bottomed in early 2016. It doesn't end there. The Euro is now testing 1.2200, something it hasn't done since late 2014. This also supports our view that the 16.5-year long-term cycle low in the Euro, and high in the US Dollar, occurred on January 3, 2017, as forecasted well before that time, again based on a combination of cycle studies and geocosmic signatures.Cryptocurrencies were mixed last week, with Bitcoin closing at $13,463, down 3092, and Ethereum closing at $10,082, up 2244.
Short-Term Geocosmics and Longer-Term Thouhgts
This week will be interesting because it will mark the exit of a long time band containing 13 important geocosmic signatures with correlations to a stock market reversals, with successive aspects in close proximity to one another (December 10-January 14). The last two aspects are the Sun and Venus forming a square to Uranus, this Saturday and Sunday, January 13 and 14. As written several times in this column, with Uranus, you never know if it will be a reversal or a breakout of nearby support or resistance. The stock market has been "breaking above" resistance so many times since September, that we cannot rule out the possibility that this will continue, even though historically, about 80% of these Uranus signals are reversals and only 20% correlate with breakouts.
Next week is notable for other geocosmic factors, known as ingresses, which is when planets leave one sign and enter another. These represent periods of change in the collective psychology, which can translate into changes in investor sentiment. For us, the most important ingress will be heliocentric Mercury entering Sagittarius, January 19-30, also coinciding with the end of geocentric Mars in Scorpio on January 26. Each of these planet/sign combinations have a strong historical association with large price moves in many markets, but especially with precious metals and currencies, and more often bullish than bearish. We have already witnessed the bullish impact in precious metals since Mars entered Scorpio on December 8. It will be interesting to see if Gold and Silver can continue rising after this month, after Mars leaves Scorpio and heliocentric Mercury leaves Sagittarius.
This week will also host a new moon in late Capricorn on January 16-17, the same day that Venus enters Aquarius, and just prior to the Sun ingressing into Aquarius two days later on January 19. Given that Uranus rules Aquarius, and the last two aspects involving Uranus end this weekend, and given that Uranus and Aquarius pertain to the non-conformist, original, independent, maverick, and rebellious nature in people, we might anticipate a week of off-color and politically incorrect behavior. Or, if we are lucky, we might instead (or also) experience two weeks of truly original and brilliant new thoughts and discoveries. But don't be surprised if markets become quite volatile through the end of this month, as we approach a powerful lunar eclipse on January 31. Likewise, individual leaders of the world might also act more volatile, erratic, or hopefully, inspired and friendly. The latter two qualities represent the more attractive qualities of Aquarius and its ruler, Uranus.
USA markets will be closed this Monday, January 15, in observance of the Martin Luther King holiday.
Announcements
Just 2 more days: Special offering: Calendar with Geocosmic signatures

For identifying highs & lows in Stock Markets, T-Bonds and Gold in 2018

This combination of 3 lists + 1 colour coded calendar graph with geocosmic aspects help the trader analyst to identify when important market reversals can occur in financial markets in 2018. For a good start of 2018! Continue here>>>

RAY MERRIMAN'S 2018 WORLDWIDE "FORECAST 2018" LIVE WEBINAR

... will take place on Saturday, February 3, 2018, 11:45 AM (MST). This is 1:45 PM EST, 6:45 PM GMT. This broadcast will address subjects from this year's Forecast 2018 Book, with updates on financial markets since the book was written in November 2017. Outlooks for the U.S. stock market, Gold and Silver, and Currencies, plus questions from attendees. Cost is $45.00*, and includes the slides of the presentation, plus a downloadable MP4 recording of the event, within 72 hours afterwards. To reserve your spot in the live broadcast, you may order online here now or by sending us an email>>

It is 200 pages, and relevant now. You may still order the Forecast 2018 Book at the current price of € 47/ $55.00 plus postage and VAT or the Ebook format, same price, no postage or the Dutch version with analysis of the AEX in 2018, Financiële Vooruitzichten 2018 now for €49.95 plus postage and VAT.

MMA's annual Forecasts Book, written by Raymond A. Merriman since 1976, is one of the most unique, affordable, and accurate glimpses into the coming year. Utilizing the study of cycles and geocosmic factors, this annual Forecast book outlines forthcoming trends pertaining to political, economic, and financial markets throughout the world. Specific markets analyzed for the next year(s) include: T-Notes and interest rates, the Dow Jones Industrial Average, Gold, Silver, Currencies (U.S. Dollar, Euro, Yen, Swiss Franc, and British Pound), Crude Oil, Grains and Weather. Each market contains the important geocosmic three-star critical reversal dates for 2018. Special sections also include the USA and world economy, the USA and world politics, the USA and its President. A 2018 ephemeris and calendar (one month per page) with geocosmic signatures is included, as well as descriptions of the Mercury, Venus, and Mars retrograde periods for 2018. This is a book with an impressive background for insightful accuracy into world economic and financial market conditions that you will not want to miss! For further information, read here>>

New in Weekly Market Analysis Report: Bitcoin!

Our weekly and daily subscription reports continue to be very profitable in almost every market analyzed -especially stock indices. If you are an active short-term trader, or even if you are an investor who likes to keep up with our current thoughts on financial markets, you will be interested in MMA's Weekly or Daily Market reports. These weekly reports give an in-depth analysis of the DJIA, S&P and NASDAQ futures, Euro currency (cash and futures), Dollar/Yen cash and Yen futures, Euro/Yen cash, NEW: Brittish Pound and Bitcoin, T-Notes, Soybeans, Gold and Silver, and Crude Oil, and now, the British Pound! The daily reports cover all stock indices listed above, as well as futures in the Euro Currency, Japanese Yen, T-Notes, Gold and Silver, plus GLD and SLV (the Gold and Silver ETF's). Both reports provide trading strategies and recommendations for position traders as well as for shorter-term aggressive traders. Subscription to the daily report also includes the weekly report. These reports are valuable to those who trade Exchange Traded Funds (ETFs). Subscription to the daily report also includes the weekly report.
Disclaimer & State of Purpose
The purpose of this column is not to predict the future movement of various financial markets. However, that is the purpose of the Schogt Market Timing & MMA (Merriman Market Analyst) subscription services. This column is not a subscription service. It is a free service, except in those cases where a fee may be assessed to cover the cost of translating this column from English into a non-English language.
This weekly report is written with the intent to educate the reader on the relationship between astrological factors and collective human activities as they are happening. In this regard, this report will oftentimes report what happened in various stock and financial markets throughout the world in the past week, and discuss that movement in light of the geocosmic signatures that were in effect. It will then identify the geocosmic factors that will be in effect in the next week, or even month, or even years, and the author's understanding of how these signatures will likely affect human activity in the times to come.
The author (Merriman) will do this from a perspective of a cycle's analyst looking at the military, political, economic, and even financial markets of the world. It is possible that some forecasts will be made based on these factors. However, the primary goal is to both educate and alert the reader as to the psychological climate we are in, from an astrological perspective. The hope is that it will help the reader understand these psychological dynamics that underlie (or coincide with) the news events and hence financial markets of the day.
No guarantee as to the accuracy of this report is being made here. Any decisions in financial markets are solely the responsibility of the reader, and neither the author nor the publishers assume any responsibility at all for those individual decisions. Reader should understand that futures and options trading are considered high risk.