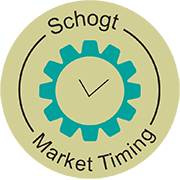 Print
Market preview goes to Members by email for FREE. Join us today!
Review and Preview
"Investors eye 3% on the Ten-Year Notes (i.e. 120 area) with concern as it intersects a trendline that has led to crashes/bear markets since 1980," Thomas Lee, founder and head of research at Fundstrat Global Advisors, said in a note. "But, as we noted a few weeks ago, interest rates are moving higher from ultra-low levels and like 1950s-1960s, this period saw higher rates [and] higher equity prices." – Fred Imbert, Alexandra Gibbs, "Dow jumps nearly 350 points as stocks close higher for week ," www.cnbc.com, February 23, 2018.
Last week's market behavior was typical of the emphasis on both Neptune, the planet, and its ruling sign of Pisces. Both Neptune and Pisces can pertain to uncertainty and passivity. When prominent after a big rally or decline, it can suggest a sideways motion as investors try to figure out: Is it a bull or a bear? In this case, it was a fish (symbol of Pisces) looking to swim in safe waters, and not take too much risk.
Most stock markets of the world ended in their first recovery attempt early last week, February 19-21, after the tumultuous sell off that ended February 9. However, the recovery so far has been tepid, and not strong enough yet to confirm the recent decline has really ended, despite the late surge in the Dow Jones Industrial Average to close up nearly 350 points on Friday. Most of the other world equity markets may just be pausing, which is the whole point of bringing up last week's cosmic highlight of Neptune and Pisces. Neptune and Pisces prefer to relax and play nice, avoiding stress. Of course, when you pause too long and things begin to happen suddenly, passivity quickly becomes replaced by hysteria and panic.
A few equity markets, however, did perform well all of last week. Brazil's Bovespa and Russia's MICEX soared to new all-time highs. I wonder what they have in common? China's Shanghai and Australia's ASX indices also rallied smartly all week, closing near their weekly highs. Despite the rally off the February 9 low in most indices, the volume on last week's rally was very anemic compared to the volume during the selloff, which by itself, is not a favorable sign.
In other markets, the Ten-Year Treasury Note yield is nearing 3%. The T-Note value is finding support around the 120 mark, its lowest level in six years. With Saturn in Capricorn, and the FED being a Capricorn institution, the prospect of furthering tightening is apt to continue for a while, maybe for close to two more years. This would imply that T-Notes will soon break the sacred 120 mark (3% interest-rate ceiling), which many think will tank the stock market. I am not so sure. I think gradually rising rates, even here, is healthy for the future of the economy. Savers will once again start saving and spending, using the new interest rate accruals to start purchasing more goods. I think both banks and corporations will benefit from that, as well as the recent tax reform that was in their favor. I think 4% rates will be more of a real concern, and within two-three years, I can make the case that the 10-year note could rise as high as 6-7%, which could very well tip the financial sector into a funk. And then I think rates will start to come back down, assuming there is still an independent Federal Reserve Bank as we know it today.
Bitcoin offered an interesting study last week, as its rally from 5911 on February 6 (one trading day before our last critical reversal date of February 7) stopped at a high of 11,785 on February 21. That was nearly a 100% gain in just two weeks. By Friday, February 23, it was already back down to 9590. Live Cattle rallied to $1.325/lb, its highest level since June 2017. It already seems like it is relating to the forthcoming entrance of Uranus in Taurus (Taurus is the bull, which is a relative of cattle, and somehow may also be a distant relation to the banker and his bank). Gold and Silver were basically non-events last week, trading in a narrow range, again related to Neptune and Pisces, as they search for a direction.
Short-Term Geocosmics and Longer-Term Thouhgts
The uncertainty and directionless nature of Neptune and Pisces influencing markets last week, will start to give way to the more robust dynamic of Jupiter and its exaggerative qualities between March 1 and March 13. If this is the beginning of a new primary cycle, off the lows of February 9, then this time band may be quite positive for equity markets, as well as some commodity markets, like crude oil, which is ruled by Jupiter and Neptune. Crude oil has been doing quite well since its double bottom low of February 9 and 14 at 58.07 and 58.20/barrel. By Friday, February 23, crude oil was already up as high as 63.73, nearly a 10% gain in less than 10 days.
The Jupiter-heavy period begins with a trine from Venus on March 1. Some spiritually-oriented astrologers consider this as the "Law of Abundance aspect," a time to visualize what you want via a ritual where you write yourself a check for unlimited abundance (or funds). Of course, it works! If you are worried, please feel free to write the check to me instead of yourself. I will make sure it gets deposited properly (for those who are strong and rigid Saturn types, please know this is meant as a joke).
On March 4, the Neptune phase will wind down with the conjunction between the Sun and Neptune in Pisces. Jupiter turns retrograde on March 8, which strongly highlights the optimism and exaggeration qualities of Zeus. Finally, on March 13, the Sun will form a favorable trine aspect to Jupiter. That is a major dose of Jupiter, and should be a clue whether the low of February 9 really ended the selloff, or if the next shoe is ready to drop. The big selloff into February 9 was also under a Jupiter-laden period. The difference, however, is that early February was the end of an older cycle, when markets are more prone to be bearish. Heavy Jupiter transits at the end of a cycle can be bearish and lead to a sudden outbreak of panic. However, Jupiter transits are usually more bullish than bearish, especially in the beginning stages of a new cycle. Thus, if February 9 was the end of a cycle, we are now in the younger part of a new cycle when conditions are more bullish. Given that Jupiter is associated with the principle of exaggeration, the market is likely to soar upwards if it is a younger cycle, or collapse once again if this is still the end of an older cycle. That's why Financial Astrologers need to understand more than astrology when determining how an aspect or other geocosmic factor is going to unfold. It is different, according to the phase of the cycle a market is in. If the cycle is young, Jupiter is bullish. If the cycle is old, Jupiter is more prone to be bearish – and in both cases, it will likely exaggerate the underlying price of the market move.
By the way, President Donald Trump has a very prominent Jupiter in his natal chart. He was born under a Jupiter signature very similar to what will take place March 1-13. That is, he was born when Jupiter was stationary, in a trine aspect to his natal Sun, and the dispositor of his emotional natal Moon, which is in Sagittarius, Jupiter's ruling sign. In addition to great exaggeration, Jupiter also pertains to great fortune and luck. His progressed Venus is on his natal Jupiter for much of 2018. For him personally, this is a "Law of Abundance Year," where he accrues great wealth – perhaps the greatest gain in his lifetime. He also has Saturn making a T-square, by transit, to his natal Mercury/Neptune square. It may also be a year in which he encounters the greatest ethical challenges of his life. Mercury/Neptune in hard aspect is always a challenge to get one's facts correct, while at the same time trying to hold others accountable for their facts. Hence, we have the current case of "fake news." But who is the fakir? Both parties, I suspect.
Announcements
The monthly edition of the MMA International Cycles Report (ICR) will be released this week to its subscribers. Each issue of ICR contains an in-depth analysis of: the XAU index (Gold and Silver Mining stocks), the U.S. Dollar (DXY), British Pound (GBP), Australian Dollar (AUD), the Australian stock index (ASX), the London FTSE stock index, the Russell 2000 U.S. stock index (RUT), Corn (C) and Wheat (W). The analysis of these markets is written by three of the top graduates of the Merriman Market Timing Academy (MMTA), including Mark Shtayerman (San Diego), Izabella Suleymanova (San Diego), Ulric Aspegren (Sweden), and yours truly, Ray Merriman, on the Australian stock and currency markets. Read more>>

The monthly MMA Cycles ReportMMA Cycles Report was issued last week to all subscribers. If you subscribe to this report and didn't receive it, please let us know as soon as possible. This month's report includes the February 8 Special Stock Market Report. It also covers the outlook for U.S. stocks (DJIA and S&P futures), Gold, Silver, Treasuries, Euro Currency, Crude Oil and Soybeans, plus MMA's original geocosmic critical reversal dates (CRDs) and Solar/Lunar reversal dates over the next several weeks. If you are not a subscriber to the MMA Cycles Reports and wish a copy of this month's outlook for financial markets, plus a copy of the Special Stock Market Report that was issued February 8, consider taking out a subscription NOW. This report will also come out in Dutch, with AEX-index included, in SMT Cyclus Nieuwsbrief.

Ray Meririman's Worldwide Forecast 2018 Webinar & Special Stock Market Update

of February 3 and 8, 2018 is now available as MP4 recording with updates on several financial and commodity markets such as Bitcoin, the U.S. stock market, Gold and Silver, Currencies. Crude oil and Live cattle (Uranus in Taurus). Purchasers of this recording will receive a free copy of MMA's Special Stock Market Report issued February 8. Order webinar + free update here>> This special report can be ordered here>>

The Forecast 2018 Book remains relevant throughout the year and can still be ordered for the current price of € 47/ $55.00 plus postage and VAT or the Ebook format, same price, no postage.

For further information, read here>>
Disclaimer & State of Purpose
The purpose of this column is not to predict the future movement of various financial markets. However, that is the purpose of the Schogt Market Timing & MMA (Merriman Market Analyst) subscription services. This column is not a subscription service. It is a free service, except in those cases where a fee may be assessed to cover the cost of translating this column from English into a non-English language.
This weekly report is written with the intent to educate the reader on the relationship between astrological factors and collective human activities as they are happening. In this regard, this report will oftentimes report what happened in various stock and financial markets throughout the world in the past week, and discuss that movement in light of the geocosmic signatures that were in effect. It will then identify the geocosmic factors that will be in effect in the next week, or even month, or even years, and the author's understanding of how these signatures will likely affect human activity in the times to come.
The author (Merriman) will do this from a perspective of a cycle's analyst looking at the military, political, economic, and even financial markets of the world. It is possible that some forecasts will be made based on these factors. However, the primary goal is to both educate and alert the reader as to the psychological climate we are in, from an astrological perspective. The hope is that it will help the reader understand these psychological dynamics that underlie (or coincide with) the news events and hence financial markets of the day.
No guarantee as to the accuracy of this report is being made here. Any decisions in financial markets are solely the responsibility of the reader, and neither the author nor the publishers assume any responsibility at all for those individual decisions. Reader should understand that futures and options trading are considered high risk.