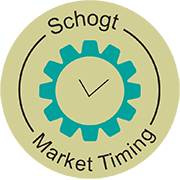 Print
Market preview goes to Members by email for FREE. Join us today!
Review and Preview
We've clearly been arguing for a while now that holding balance sheet risk in an era of rising interest rates and higher market volatility has limited upside but significant downside. Andrew Lapthorne, Société General, Feb 12, 2018.
"It (Trump's budget) fails as sound fiscal policy," said Justin Bogie this week, of the notably conservative Heritage Foundation's senior policy analyst in fiscal affairs, noting that just last year the Trump administration proposed balancing the federal budget within a decade. "This proposal would add an additional $7 trillion to the national debt — something not even a big spender like President Obama ever proposed," he said. "U.S. wage and price inflation are rising briskly, putting intense downward pressure on financial markets," Albert Edwards, global strategist at Société Générale said in the note, adding that "the post-mortem will identify President Trump's ludicrously timed fiscal stimulus as a key trigger for the collapse." – Natasha Turak, "Economists Rip Trump's Spending Spree as "Foolhardy," "Ludicrous," and "The Dumbest." www.cnbc.com, February 15, 2018.
It has been a rather amazing 3-week period. Many world stock markets made new all-time or multi-year highs in late January (23-31). And then, two weeks later, on February 9, many made new multi-month lows, as stocks plunged 10% or more than that quickly. Our Special Stock Market Report issued the evening before, on February 8, advised all subscribers to be ready for a reversal any time now, for the primary cycle was expanded (overdue), and the ideal time for a bottom would have been that day or the next (February 9). That was because on February 4 and 10, the Moon was also in Sagittarius, the sign of exaggeration, complimenting the Sun and Venus, which were both in square aspect to Jupiter (ruler of Sagittarius, also a symbol of exaggeration). The special report could not have been timelier.
This was a clear case where the astrological factors needed to be in a certain part of the cycle structure to have an effect. Normally, the Sun and Venus in aspect to Jupiter would not have such a powerful reversal correlation, even with the Moon in Sagittarius. However, it was the very end of a cyclical time band when a stock market low was due, and that was the only major geocosmic signature nearby. Thus, it had a greater weight than would normally be the case. However, as noted last week, this rupture also occurred in the middle part of the Uranus transit making a conjunction to the New York Stock Exchange's natal Saturn, and in opposition to the NYSE Jupiter/Neptune conjunction in Libra, all between 23 and 27 degrees of Aries/Libra. It is Uranus (especially in Aries) that has the correlation to such dramatic sell offs, especially so soon after new all-time or multi-year highs were made.
A brief review of some of the world equity markets will illuminate what recently transpired. In Asia and the Pacific Rim, India's Nifty and Hong Kong's Hang Seng indices made new all-time highs on January 29, the same day that China's Shanghai soared to its highest price in over two years. Japan's Nikkei index had made a 26-year high a week earlier, on January 23, while the Australian ASX topped out on January 10, a new 10-year high. On February 9, one day after our special report, China's Shanghai index had plummeted 14.6%, while the Hang Seng had fallen 13%, in just two weeks. The Nifty and ASX were down until February 6-9, but not double digits. Japan's Nikkei continued falling into February 14, down 13%, from its high of January 23. All have bounced up strongly from those lows of the last week.
In Europe, it was a consistent story. The German DAX, Zurich SMI, and London FTSE indices all made new all-time highs January 16-24. Each then plummeted rapidly into multi-month lows on February 9. The DAX lost 11.7% in value, while the others declined 9.2-9.9%.
In the USA, the DJIA fell from its all-time high 26,616 on January 26, to 23,360 on February 9, a loss of 12.2%. The NASDAQ Composite fell 11.65%, from an all-time high of 7505 on January 26, to a low of 6630 on February 9. All have rallied smartly since that low last week.
Just as noteworthy was the fall in Treasury values, which coincided with interest rate continuing to rise. The Ten-Year Note fell to 120/01, its lowest level since April 2011. What is ironic, though, and a sign that correlations between markets are changing, is that the U.S. Dollar also fell to its lowest level since December 2014. Not many weeks ago, they were going in opposite directions. This is not a healthy sign. It implies that investors are worried about the USA future economic prospects, seeing better investment opportunities abroad. It also points to the problem of future federal deficits as a result of the administration's unbalanced budget, showing a surprising increase of spending and debt accrual, something Republicans were supposed to be committed to fighting against. Is there a difference anymore between the promises of political parties and the word "hypocrisy?" It also fits well with the Saturn/Pluto balsamic phase, which will be discussed in Saturday's Ft. Lauderdale presentation, and was also covered in our recent 2018 Forecast webinar.
One other market that exhibited significant movement last week was Bitcoin. This cryptocurrency rose sharply from a low of 5911 on February 6, to over 10,000 on Friday, February 15. Not a bad move – up 70% – for a one-week trade. Still, it is well down from its all-time high of 19,458 on December 18, less than 2 months ago. This is an exciting market, which also suggests it has correspondence with Uranus. It is apt to get very interesting when Uranus, the planet of disruption and newness, enters Taurus, the sign of money and currencies. For that matter, Taurus also rules cattle. Last week, the nearby Live Cattle contract rallied to 130.32, a new yearly high.
Short-Term Geocosmics and Longer-Term Thouhgts
So now what? That question is likely to be asked more and more in the days and weeks ahead, as Neptune and Pisces – the planet and sign pertaining to uncertainty and doubt – come into prominence. Keep in mind, these two geocosmic factors also pertain to crude oil and health care. On Saturday, February 17, Mars in Sagittarius will square Neptune. This is like an exaggerated threat based on false data, perhaps made by someone or some entity that is way out of its league. This is the same day that Mercury (information) enters Pisces (lack of clarity), and one day later, the Sun enters Pisces, followed by Venus (monies) conjunct Neptune on February 21. This climate of uncertainty, non-control, and non-accountability may linger until March 4-6, following the Sun/Neptune conjunction of March 4 and the ingress of both Mercury and Venus into Aries on March 6. Thus, the next two weeks could be a fight between the irrational exuberance and complacency of Pisces and Neptune, as the market continues to rally and people forget what just happened February 2-9, versus the forces of hysteria and panic if the market unleashes another serious swoon reminiscent of February 2-9. I am not sure which will dominate (how can anyone be sure with these dynamics in effect?), It is even possible that both themes will manifest in very quick succession of one another.
I do know this. The low of February 9, which ended a two-week, 3256-point decline in the DJIA, was very late in the primary cycle. It is not likely that low will be taken out that quickly. Plus, the season for the funding of retirement accounts in the USA is starting now, which means a lot of new money (probably a record amount) will enter equities very shortly. I think the greater danger is in being short rather than long, until we get well into this new primary cycle, and well past the IRA funding season. It is all about liquidity, and although I think the Fed's recent policies of interest rate hikes and stoppage of QE programs will soon lead to a contraction in liquidity, I don't think it will be that obvious until after March-April. All that money has to find a home somewhere, and the American economy could still look good until the final passage of the Saturn/Uranus and Jupiter/Neptune waning trines are complete in August, +/- 2 months.
Announcements
It is time for the next monthly edition of the MMA Cycles Report! It will be issued this week, Monday-Tuesday, February 19-20, to all subscribers. This month's report will follow up on the February 8 Special Stock Market Report. It will also cover the outlook for U.S. stocks (DJIA and S&P futures), Gold, Silver, Treasuries, Euro Currency, Crude Oil and Soybeans, plus MMA's original geocosmic critical reversal dates (CRDs) and Solar/Lunar reversal dates over the next several weeks. If you are not a subscriber to the MMA Cycles Reports and wish a copy of this month's outlook for financial markets, plus a copy of the Special Stock Market Report that was issued February 8, consider taking out a subscription NOW. This report will also come out in Dutch, with AEX-index included, in SMT Cyclus Nieuwsbrief.

Ray Meririman's Worldwide Forecast 2018 Webinar & Special Stock Market Update

of February 3 and 8, 2018 is now available as MP4 recording with updates on several financial and commodity markets such as Bitcoin, the U.S. stock market, Gold and Silver, Currencies. Crude oil and Live cattle (Uranus in Taurus). Purchasers of this recording will receive a free copy of MMA's Special Stock Market Report issued February 8. Order webinar + free update here>> This special report can be ordered here>>

The Forecast 2018 Book remains relevant throughout the year and can still be ordered for the current price of € 47/ $55.00 plus postage and VAT or the Ebook format, same price, no postage.

For further information, read here>>
Disclaimer & State of Purpose
The purpose of this column is not to predict the future movement of various financial markets. However, that is the purpose of the Schogt Market Timing & MMA (Merriman Market Analyst) subscription services. This column is not a subscription service. It is a free service, except in those cases where a fee may be assessed to cover the cost of translating this column from English into a non-English language.
This weekly report is written with the intent to educate the reader on the relationship between astrological factors and collective human activities as they are happening. In this regard, this report will oftentimes report what happened in various stock and financial markets throughout the world in the past week, and discuss that movement in light of the geocosmic signatures that were in effect. It will then identify the geocosmic factors that will be in effect in the next week, or even month, or even years, and the author's understanding of how these signatures will likely affect human activity in the times to come.
The author (Merriman) will do this from a perspective of a cycle's analyst looking at the military, political, economic, and even financial markets of the world. It is possible that some forecasts will be made based on these factors. However, the primary goal is to both educate and alert the reader as to the psychological climate we are in, from an astrological perspective. The hope is that it will help the reader understand these psychological dynamics that underlie (or coincide with) the news events and hence financial markets of the day.
No guarantee as to the accuracy of this report is being made here. Any decisions in financial markets are solely the responsibility of the reader, and neither the author nor the publishers assume any responsibility at all for those individual decisions. Reader should understand that futures and options trading are considered high risk.