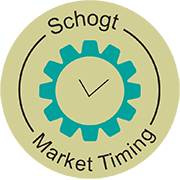 Print
Market preview goes to Members by email for FREE. Join us today!
Review and Preview
Mr. Powell (Fed Chair) said interest rates are "just below" broad estimates of a neutral level – a setting designed to neither speed nor slow economic growth. Investors read his comments to suggest that the Fed increases might stop sooner or happen more slowly, though he didn't say so directly. Stocks climbed immediately after Mr. Powell's midday remarks. – "Powell Remarks Spark Market Rally," Amrith Romkumar and Nick Timeron, Wall Street Journal, November 29, 2018.
Stocks closed a volatile month with strong gains on Friday on renewed bets the U.S. and China could strike a deal on trade. – Fred Imbert, "Dow Ends Volatile November With More Than 150-Point Rally on Hopes of a U.S.-China Trade Deal at G-20," https://www.cnbc.com, November 30. (Note: DJIA ended up 199 points on Friday).
Last week was a good omen for stocks, reflecting the recent ingress of Jupiter into its ruling sign of Sagittarius. In fact, both the Sun and Mercury conjoined Jupiter last week, and the stellium had a spectacular reaction with global equity markets. The Dow Jones Industrial Average skyrocketed 617 points on Wednesday, November 28, following Fed Chairman Jerome Powell's comments about interest rates and the economy approaching the desired "neutral level." That was the fifth largest up day in the history of the DJIA, and only two points shy of the fourth largest one-day point gain. The DJIA continued higher into the close of the week on hopes of a breakthrough this weekend in the trade dispute between China and the U.S.A., during the G-20 summit taking place in Buenos Aires.
The only problem from the cosmic viewpoint is that these optimistic and hopeful themes of Jupiter and Sagittarius begin losing some of their luster now. Mercury is retrograde, which is challenging enough with the unpredictability of the Trickster likely to be in full force. But it retreats back into the more skeptical sign of Scorpio on Saturday morning, December 1, and Venus also joins it in Scorpio on Sunday, December 2. By Monday, the Moon also enters Scorpio, so what was joyous and happy this past week may start out next week with a more somber assessment of what is real and possible. Still, the Sun and Jupiter will remain in Sagittarius for the next three weeks, and on Thursday, December 6, Mercury will end its retrograde cycle, so this is still another opportunity for the president to pull off his magic and show the world what "The Art of Deal" is all about. Or not. After all, Jupiter and Sagittarius are well-known for their promises. They are also well-known for promising much more than they often deliver.
Many of the world's stock indices showed healthy gains last week, following their lows of the prior week. The DJIA and Japanese Nikkei indices, for example, were both up over 1000 points from their lows of November 21-23 to their highs of November 29-30. The lows were just 1-3 trading days after Venus ended its retrograde motion, and the highs of Friday were exactly on the day that Venus formed an opposition to Uranus, another powerful reversal signature. It appears there is a lot riding on Mr. Trump's ability to "close the deal." It may not happen this weekend and if it does, it may be subject to revision soon afterwards.
Bitcoin continued very much in the news as it dropped to 3457 on November 25. That now represents a loss of 82.2% from its all-time high of less than one year ago at 19,458 on December 18, 2017. That also means Bitcoin is in the 77-93% loss-of-value range that has defined historical crisis periods of various financial markets throughout history, such as Silver in 1980-1991, the NASDAQ in 2000 through 2002, and Crude Oil in 2008 into early 2009. Many now fear that Bitcoin will go extinct.
Crude Oil, which didn't go extinct in 2008-2009, was also in the news last week as it fell to a new yearly low of 49.41 on Thursday, November 29. It is still not going to go extinct. It's just a cycle, a long-term cycle, but not as long a term of a cycle as was present in 2008-2009. I think the case with Bitcon will be the same as it was with Crude Oil, the NASDAQ, and Silver; however, it took years for each to come back to where it was before. These markets usually need time to build a base, and a sense of faith, after their near-death episodes. But they do come back, unless they are tulips.
Short-Term Geocosmics and Longer-Term Mundane Thoughts
"I think we are really close to doing something with China, but I don't know that I want to do it," Trump told reporters. "Because what we have right now is billions and billions of dollars coming into the United States in the form of tariffs and taxes, so I really don't know." – Liz Moyer, "Trump Says He Thinks China Wants to Make a Deal," https://.www.cnbc.com, November 29, 2018.
In a trade war, both sides lose. "It's just the winner loses less," said Alan Greenspan. "Insane. Why we're doing it probably is very deep in the psyche of someone…." This foolish policy is definitely behind the astounding 94% drop in the sale of American soybeans to China, by far the world's biggest buyer of soybeans. Trump has launched a bailout program, (but) it's not nearly enough to cover farmers' losses… "Trade wars are good and easy to win," tweeted Trump in March. Crazy-town, here we are. -Froma Harrop, "Is the Economy on the Direct Line to Crazytown?" Arizona Republic, November 28, 2018.
This promises to be another bizarre week, filled with promises, hype, maybe threats, possibly a lot of blame or lip-biting to keep them shut, and no facts. It will paint pictures and deliver narratives that are probably fantasy. You cannot believe what you will hear or what is promised. This is the week that Mars will conjoin Neptune in Pisces, and the new Moon in Sagittarius that will square both. This is a combination that can have an impact on the Crude Oil market, for both Sagittarius and Pisces are signs which have rulership over Crude Oil, along with their ruling planets Jupiter and Neptune.
But here is why it may be crazy and unbelievable. Mars is aggressive, but Neptune and Pisces are passive. So, what you will witness is a heavy case of passive-aggression on the part of world leaders, trying to put on a good front by endorsing things (like agreements) that they don't really believe. "We are really close to a deal but I don't know that I want to do it." What? They are acting, and they are exaggerating (Sagittarius), but not very convincingly. They are mad, but mostly mad at themselves for not doing what they want to do. They will act like they are in agreement and they want to appear unified and at peace with one another (Neptune, Pisces), when below the surface they may be seething (Mars) that they couldn't get the deals they really wanted. How will the markets respond? It depends on whether they believe the words and the show, or not. If they believe it, stock indices can soar next week, especially with the "irrational exuberance" of the Sun in Sagittarius square Mars and Neptune. Or, the opposite can happen if the investment community senses that this is not going to work, if it is all too abstract, lacking in details and specifics; in that case the negative side of these aspects manifests as lost trust leading to hysteria and panic.
By the way, these themes don't apply only to world leaders on the world stage this weekend, but to all of us. The challenge for everyone this week is to be honest, forthright, sincerely helpful, and authentic. Anything less than that will be read as deceptive, and could lead one into crazytown.
Announcements
Congress Outlook 2019 & Beyond,
The reversal of the current economic cycle - highlighted by experts

The rarest combination in more than 2,000 years of planets with an enormous connection to financial and economic affairs on earth. What effects can this have on which currencies, financial markets and institutions? This is the main topic on The Congress Forecast 2019 & Beyond which will take place Saturday January 19, 2019 at the Hotel Breukelen outside of Amsterdam, and feature Karen Hamaker-Zondag, Antonia Langsdorf, Raymond Merriman and Irma Schogt.

And of course, based on the Forecast 2019 Book, Ray will also share his forecast for several financial markets, including Gold, Bitcoin, the USA and other stock markets, crude oil, and Euro/U.S. Dollar. If you are an investor or trader, or just interested in the correlation between cycles in human activity and the cosmos, this is a congress you will not want to miss!Read more>>

The Forecast 2019 Book makes an EXCELLENT HOLIDAY GIFT

For a fast as possible delivery, we will have the Forecast 2019 book printed in The Netherlands this time. It will be sent to the printer tomorrow, Monday December 3. The book will also be availble as Ebook. Expected delivery remains on track for December 15. This could be our best book yet. For more information on this annual best seller, read more here>>

-The annual Forecast Book provides an excellent roadmap for the year and years ahead, this allows the reader to identify various trends and time of those trends to make investment and trading decisions. I've found the identification of these timings uncanny, especially if you combine it with normal risk management fundamental and technical trading systems. Uranus in Taurus is a particularly exciting time to be setting longer term investments. MJ, Sydney, Australia, CFO/Investor/Day Trader – indexes, currencies, and soft commodities.

Another Great Holiday Gift Idea!

The best way to start your learning of cycles and geocosmic correlations to market cycles is with the MP4 recording on "Cosmic Cycles Are Forever." This workshop by Raymond Merriman features valuable tools for understanding market cycles, identifying trends, and timing changes of trends in financial markets using cycle studies and geocosmic studies along with technical tools and charting analysis. In this masterclass, the historical correlation of stock markets, currencies, precious metals and bitcoin to certain planetary and solar/lunar cycles present in today's cosmos are examined, with an eye on what to anticipate between 2018 and 2020, both in terms of world politics and financial markets, as well as shorter-term forecasting projections. Read more>>

I have been asked by several readers how to invest in Live Cattle, based on Uranus moving into Taurus. There are no ETF's or stocks that I can recommend. The only way I know to trade Live Cattle is via the futures markets. Many of you know that futures markets are very high leverage and hence high risk. It also presents considerable profit opportunities. If you want guidance from a commodities futures expert and broker that I respect highly, and have used for over 30 years, I would point you to Jimmy Jones at 1-800-274-5333. Jimmy is an excellent cycles' analyst who worked with Walter Bressert, my own mentor in cycles analysis. In fact, Jimmy, Walter, and I used to present cycle studies at major commodity futures conferences together. Jimmy and Walter have done excellent research on various commodity markets related to cycles and technical studies, and Jimmy has great respect for Financial Astrology as a valuable market timing tool (so did Walter, who, as many of you know, is a legend in cycle studies).

Privacy Statement

In accordance with the commencing of the General Data Protection Regulation (AVG), we have included our privacy statement on our website. We do not place cookies. We do not keep any records of you except for name and address details that are necessary in the event that you order something that needs to be paid for and sent out. Read more>>
Disclaimer & State of Purpose
The purpose of this column is not to predict the future movement of various financial markets. However, that is the purpose of the Schogt Market Timing & MMA (Merriman Market Analyst) subscription services. This column is not a subscription service. It is a free service, except in those cases where a fee may be assessed to cover the cost of translating this column from English into a non-English language.
This weekly report is written with the intent to educate the reader on the relationship between astrological factors and collective human activities as they are happening. In this regard, this report will oftentimes report what happened in various stock and financial markets throughout the world in the past week, and discuss that movement in light of the geocosmic signatures that were in effect. It will then identify the geocosmic factors that will be in effect in the next week, or even month, or even years, and the author's understanding of how these signatures will likely affect human activity in the times to come.
The author (Merriman) will do this from a perspective of a cycle's analyst looking at the military, political, economic, and even financial markets of the world. It is possible that some forecasts will be made based on these factors. However, the primary goal is to both educate and alert the reader as to the psychological climate we are in, from an astrological perspective. The hope is that it will help the reader understand these psychological dynamics that underlie (or coincide with) the news events and hence financial markets of the day.
No guarantee as to the accuracy of this report is being made here. Any decisions in financial markets are solely the responsibility of the reader, and neither the author nor the publishers assume any responsibility at all for those individual decisions. Reader should understand that futures and options trading are considered high risk.