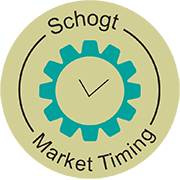 Print
Market preview goes to Members by email for FREE. Join us today!
Review & Preview
China threatened to retaliate after President Donald Trump signed two bills into law in support of Hong Kong protesters. "China firmly opposes Hong Kong Act. We have made stern representations & strong protests to U.S.," Geng Shuang, a spokesman for the Chinese Foreign Ministry, said in a briefing Friday. "It is a stark hegemonic practice & a severe interference in Hong Kong affairs, which are China's internal affairs. China will take strong counter-measures." Investors fear the signing of these measures could complicate negotiations as a key Dec. 15 deadline approaches. If a deal is not reached by then, an additional round of U.S. tariffs on Chinese products would take effect. – Fred Imbert, "China Threatens to Take 'Strong Counter-Measures' Against U.S. After Hong Kong Bill Signings," www.cnbc.com, November 29, 2019.
"I signed these bills out of respect for President Xi, China, and the people of Hong Kong," Mr. Trump said. – Lingling Wei, Philip Wen, and Chao Seng, "China, U.S. Aim to Save Trade Deal," Wall Street Journal, November 29, 2019.
And so it goes, as Jupiter spends its last hours in the sign of Sagittarius. Jupiter and its ruling sign of Sagittarius both rule world trade. The hope for many during the last 13 months of this transit was that the U.S. and China would negotiate a major trade deal. It was supposed to be large, one of the grandest trade deals ever, which would have been consistent with the dynamics of Jupiter in Sagittarius. Both Jupiter and Sagittarius like things large. Everything is exaggerated and inflated as hopes can run wild. No room for small thinking under these two principles. But that all changes now as Jupiter advances into the much more demanding sign of Capricorn for the next year, starting Monday, December 2.
Welcome to the "Capricorn Stellium," a one-year cosmic cycle where the world will now experience the consequences of all the setups – the planning, decisions, and behaviors – of the past 13 months. It is called the "Capricorn Stellium" because three of the five outermost planets in the solar system (Jupiter, Saturn, and Pluto) will transit through the sign of Capricorn together until December 21, 2020. Capricorn is the sign that demands accountability. It is the sign that pays attention to detail and entertains only plans that are practical, have a chance of succeeding, and are not just positive-thinking soundbites. With Jupiter in Sagittarius during the past 13 months, everything was grandiose and presented as the biggest, largest, greatest. But Jupiter was square to Neptune in Pisces during most of last year, and both Neptune and Pisces have an association with fantasies and/or delusions, the idea that you can make something great simply just by announcing that it will be great. In the end, it will end up being more like Saturn and Capricorn – very limited and a shell of what was promised. But a shell that might work, nonetheless.
Still, the President came down on the side of protestors in Hong Kong, which may end up being a brilliant political move going into the 2020 election in a country that has its own delusions about what it is (democracy, capitalism, freedom) and wants to be. But it is not a move that is going to lead to the type of trade deal with China that was promoted when the trade war began. We are a long way from that deal.
Prior to the U.S. signing of bills supporting Hong Kong protestors, many of the world's stock indices were rallying. All U.S. markets that we follow in this column made new all-time highs on Wednesday, November 27, as Neptune turned direct, and well within the orb of the geocosmic critical reversal date (CRD) of the November 22-25 weekend. The decline in equity markets that followed the bill signing didn't cause a panic in equities, and there is no serious damage to the underlying technical picture as of yet. But Jupiter is leaving the optimistic and hopeful sign Sagittarius for a one-year jaunt through the scrutinizing sign of Capricorn on Monday, December 2, and all bear markets must begin somewhere.
For those who read Dutch and are interested in a new GBP/USD analysis by MMA Analyst Irma Schogt, continue here>>
Short-Term Geocosmics and Longer-Term Thoughts
"You can always tell gifted and highly intelligent people as they always turn to the past. Nobody who is drawn to the past and learning about the past is not gifted." – Mike Nichols, Film director (1933-2014)
Whether the top of last week will mark the end of the longest bull market in U.S. stocks remains to be seen. It is too early to tell, but it is also extremely late in the historical cycles of bull markets. A top in this bull market is due, even overdue, and it will start somewhere – whether in the last days of Jupiter's transit through Sagittarius, or closer to Jupiter trine Uranus (December 15), or Saturn conjunct Pluto (January 12), or even later. The thing about the start of bear markets is that they don't announce themselves. There is no gong that sounds when they begin. But in most cases, they will begin when long-term aspects are in effect between Saturn, Uranus, Neptune and/or Pluto to one another. We have one of those approaching. In fact, its orb of influence is already in effect. It is the 32-37 year synodic cycle of Saturn conjunct Pluto, taking place in a single passage on January 12, 2020. The orb of time when a longer-term cycle ends can be up to 11 months either side, although most reversals occur within 5 months or less.
Another very important synodic cycle will occur on December 21, 2020, when Jupiter will form its 20-year conjunction with Saturn. This too often correlates with 4-year or greater cycles in stock indices within 5 months. The last time that happened was May 28, 2000, very close to the then all-time high in many world stock markets that quickly collapsed when the dot-com bubble burst (January-March 2000). It may take until the time when these two cycles overlap one another before the bear comes out of hibernation. Those cycles, and others, are covered in detail in the Forecast 2020 Book which is now written and will be ready for distribution in two weeks.
Speaking of which… this was the most challenging of all Forecast Books I have ever written. It is also the longest Forecast Book I have ever written, 250 pages in all. It was difficult because of the Jupiter-Saturn-Pluto conjunction planetary cycles taking place in the sign of Capricorn. That's three synodic cycles of the outer planets unfolding in one year, something that is very rare and doesn't have a lot of historical samples to draw from.
But I know something about this long-term Saturn/Pluto planetary cycle taking place January 12, 2020. I was born under one. As this year's book illustrates, Saturn/Pluto conjunctions coincide with periods of heroes or villains. I am also convinced that Saturn and Pluto can pertain to superhuman efforts. Yes, I am now convinced that I am superman – a Saturn/Pluto superman, because I wrote a 250-page book in less than 4 months. It's just not normal to do this – and also have it edited by five editors during the same time. They are supermen and superwomen too. The only thing I am not sure about is whether I am a villain or a hero. Right now, I am just fried – maybe a "friend superman." It takes a lot of effort to be any kind of a superman. But I feel a little amazed that I could actually write a 250-page book of this scope in less than four months. It makes me think that if I put my mind to it, I can achieve anything. And maybe that's the positive message of Saturn and Pluto in Capricorn in 2020. There is no limit to what you can accomplish if you are willing to be stay focused and work hard – and not croak or crack up before the task is completed. It may be too late for me, but I also have my natal Mercury in Sagittarius, an optimist at heart.
The task is completed and now it is time to take care of myself and recharge, for the downside of any heavy Saturn aspect is burn out. For Saturn to continue to accomplish, one needs to adopt a balance in life between work, rest, and social activity. That will be my mission for the next four months. In the meantime, thank you everyone for your support and patience during this writing marathon. It is the week of Thanksgiving in the U.S., and you are one of the reasons I have to be most grateful. Thank you.
Announcements
One Time Only 1-month special for just € 95!
VALID UNTIL DECEMBER 2, 18:00 hr CET.

MMA Weekly Analysis - All Markets Black Friday Deal - ends December 2nd 06:00 PM CET.

Normally only available from € 444. Don't waste time! Continue here>>

SPECIAL EARLY BIRD SURPRISE FOR THOSE WHO HAVE PRE-ORDERED FORECAST 2020! With the House of Representatives about to formally vote on the impeachment of President Trump, we think it may be of interest for purchasers of the Forecast 2020 Book to get a preview of the 2020 U.S. Presidential Election – NOW! This is the central part of the 2020 book covering over 20 pages. Therefore, those who have pre-ordered the book will be receiving a link to this section of the book immediately, starting today, November 22. If you haven't ordered the book and want a sneak preview, order now to receive that link so you can read up on what to expect in Election 2020, as only seen by Raymond Merriman.

Pre-Order for the Forecast 2020 book
The cost is € 49.95 and must be ordered prior to December 6th for earliest shipment. Order both an eBook and print book (Forecast 2020 Bundle) for only €79*! (plus shipment and VAT) This year's Forecast Book will cover: The Global Reset continues, and is due for yet another reset. Also covered will be The USA and the 2020 Presidential Election, the potential for the next financial crisis, outlook for financial markets in 2020, forecasts for the year for each sign… and much more! This will be the largest Forecast Book ever written – well over 200 pages! Read more>>>

MMA's 2019 Scorecard (from Forecast 2019 Book) as of November 7, 2019 can be viewed HERE>>>

The MMA Monthly Cycles Report and its sibling, Dutch SMT Cyclus Nieuwsbrief got issued the previous week to all active subscribers of that report. The November issue included a special report on the U.S. stock market as it is making new all-time highs as we near the end of the Jupiter-in-Sagittarius cycle. In addition to the special update on the U.S. stock market, this month's issue will also provide our latest analysis and outlook for Gold and Silver, Treasuries, Euro Currency, Crude Oil and Soybeans. Each issue also contains MMA's original geocosmic critical reversal dates (CRDs) and Solar/Lunar reversal dates over the next several weeks for DJIA, AEX, Gold, and Silver. If you are not a subscriber to the monthly MMA Cycles Report / SMT Cyclus Nieuwsbrief>> and wish a copy of this month's outlook for financial markets, consider taking out a 2-months TRIAL subscription for only € 59 that will include the special report on the U.S. stock market. With stocks approaching their all-time highs again, and Gold recently making a new 6-year high, and Jupiter soon to leave Sagittarius as the 2020 "Capricorn Stellium" begins, this is an important juncture for many financial markets.
Go to MMA Cycles Report or the SMT Cyclus Nieuwsbrief here>>;

Asset Management by investing according to the Market Timing Method is available now


Made possible in The Netherlands: Investments of the Cycles Analysis & Planetary Synschronicities' managed Portfolio (CAPS) are based on analysis of market history, by a team of MMTA-Graduates. Read more>>

Privacy Statement

In accordance with the commencing of the General Data Protection Regulation (AVG), we have included our privacy statement on our website. We do not place cookies. We do not keep any records of you except for name and address details that are necessary in the event that you order something that needs to be paid for and sent out. Read more>>
Disclaimer & State of Purpose
The purpose of this column is not to predict the future movement of various financial markets. However, that is the purpose of the Schogt Market Timing & MMA (Merriman Market Analyst) subscription services. This column is not a subscription service. It is a free service, except in those cases where a fee may be assessed to cover the cost of translating this column from English into a non-English language.
This weekly report is written with the intent to educate the reader on the relationship between astrological factors and collective human activities as they are happening. In this regard, this report will oftentimes report what happened in various stock and financial markets throughout the world in the past week, and discuss that movement in light of the geocosmic signatures that were in effect. It will then identify the geocosmic factors that will be in effect in the next week, or even month, or even years, and the author's understanding of how these signatures will likely affect human activity in the times to come.
The author (Merriman) will do this from a perspective of a cycle's analyst looking at the military, political, economic, and even financial markets of the world. It is possible that some forecasts will be made based on these factors. However, the primary goal is to both educate and alert the reader as to the psychological climate we are in, from an astrological perspective. The hope is that it will help the reader understand these psychological dynamics that underlie (or coincide with) the news events and hence financial markets of the day.
No guarantee as to the accuracy of this report is being made here. Any decisions in financial markets are solely the responsibility of the reader, and neither the author nor the publishers assume any responsibility at all for those individual decisions. Reader should understand that futures and options trading are considered high risk.