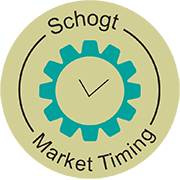 Print
Review and Preview
"Job creation crushed estimates in July as the economy added 255,000 positions, according to the Labor Department. The headline unemployment rate held steady at 4.9 percent, though a more encompassing measure that includes those not actively looking for work and those working part-time for economic reasons moved up a notch to 9.7 percent. Though still mired near generational lows, the labor force participation rate ticked up one-tenth to 62.8 percent as those counted as not in the labor force decreased 184,000 to 94.3 million. Hourly wages also moved higher, increasing by 8 cents or an annualized pace of 2.6 percent, while the average work week edged up to 34.5 hours. Economists had been looking for an increase of 180,000 and a decline of the unemployment rate to 4.8 percent." Jeff Cox, CNBC.com, August 8, 2016.
"With the monthly payroll reports due out this Friday, it may be wise to be careful right now. The Moon will be in Virgo again, approaching a conjunction to Jupiter, so it may be a strong report, showing better than expected gains. If so, stocks could rally and Treasuries could fall." Raymond Merriman, MMA's weekly subscription report, for T-Notes, written and delivered to subscribers on Saturday, July 30.
And on that news of the jobs report, stocks soared while treasuries and metals fell hard, right in line with Mars beginning its trek through Sagittarius, which started August 2, and the Moon/Jupiter conjunction in Virgo on Friday, August 5, when the report was announced. However, despite the favorable report, do not expect the Fed to raise rates before the election, for reasons given before, and noted in our recent You Tube interviews.
Greetings from Dusseldorf, Germany!!! After cancelling a scheduled visit to Paris, due to security concerns, I am completing a 4-week tour of Cologne, Amsterdam, and Dusseldorf. This has been a wonderful opportunity to meet with several European subscribers, clients, and make many new social acquaintances. It has also been a great chance to get a sense of how Europeans are viewing the political situation in the USA. I will share these thoughts with you next week.
Due to a series of important social events this weekend in Germany, I am unfortunately unable to write my usual weekly column. However, I would like to direct you to our new You Tube video, which is now up on our YouTube station at https://youtu.be/sYrjIgM3GTY and where you will find Part 5 of the "Incredible Planetary Signatures series." This one covers August-September, and highlights our outlook for Crude Oil, along with DJIA, Gold, and Silver. It also discusses the importance of Mars, in Sagittarius now, as well as the Saturn signatures that come into play August 12-September 14, plus the September 1 solar eclipse, all in relationship to the current political and economic climate in the world and the USA. Another way to access this fascinating outlook is by simply going to www.YouTube.com, and searching under "Raymond Merriman" or "Irma Schogt" will take you to this latest interview. You will not be disappointed.
Our normal weekly column will resume next week.
Announcements
Our MMA weekly and daily subscription reports have been very hot lately, catching the lows in metals, stocks, crude oil, soybeans, and currencies. If you are an active short-term trader, or even if you are an investor who likes to keep up with our current thoughts on financial markets, you will be interested in MMA's Weekly or Daily Market reports. These weekly reports give in-depth analysis of the DJIA, S&P and NASDAQ futures, Euro currency (cash and futures), Dollar/Yen cash and Yen futures, Euro-Yen cash, T-Notes, Crude Oil, Soybeans, Gold and Silver. The daily reports cover all stock indices listed above, as well as futures in Euro, Japanese Yen (new!), T-Notes, Gold and Silver, plus GLD and SLV (the Gold and Silver ETF's). Both reports provide trading strategies and recommendations for position traders as well as for shorter-term aggressive traders. Subscription to the daily report also includes the weekly report.

New Video in "The Incredible Spring Lineup of Geocosmic Signatures" series just came out!

We just completed a fifth YouTube interview series last week (August 1). It is the next feature in the series following the four interviews on "The Incredible Spring Lineup of Geocosmic Signatures," that were conducted in March and April. To view this new video, just go to https://youtu.be/sYrjIgM3GTY and you will find Part 5 of the Incredible Planetary Signatures series. This one covers the geocosmic and mundane outlook for August-September, featuring Crude Oil, DJIA, Gold, and Silver.

Raymond Merriman met with subscribers in Amsterdam last week during dinner in a fine restaurant. Again, everybody enjoyed this special event very much. And many are looking forward to the next meeting, which will be the MMA Investment Retreat in San Diego, next year! Read more>>

The second MMA Investment Retreat will take place at the beautiful Kona Kai Resort on Shelter Island in San Diego, California, March 9-13, 2017. One of our guest speakers will be Ted Lee Fisher, money manager, former member of the Chicago Mercantile Exchange (CME) and a legend in Commodity Futures trading. He is one of the most profound thinkers I have met on the current situation in world financial markets – a brilliant man and savvy trader. Egon von Greyerz of Matterhorn Asset Management in Zurich, Switzerland, an asset management company based on wealth preservation principles, will also be a guest speaker. Matterhorn has clients in over 40 countries and Gold vaults in Zurich, the Swiss Alps, Singapore and Hong Kong. Egon was one of the individuals behind the "Save Our Swiss Gold" referendum in Switzerland in 2015, and is well versed on the importance of Gold in a wealth protection strategy in these unstable times. Also present will be some of the brightest minds from the MMTA (Merriman Market Timing Academy) to present their latest research on the best investment ideas of 2017-2018, including MMA analysts Kat Powell and Nitin Bhandari, ICR analyst Ulric Aspegren and ICR editor Mark Shtayerman. Read more>>
Disclaimer & State of Purpose
The purpose of this column is not to predict the future movement of various financial markets. However, that is the purpose of the Schogt Market Timing & MMA (Merriman Market Analyst) subscription services. This column is not a subscription service. It is a free service, except in those cases where a fee may be assessed to cover the cost of translating this column from English into a non-English language.
This weekly report is written with the intent to educate the reader on the relationship between astrological factors and collective human activities as they are happening. In this regard, this report will oftentimes report what happened in various stock and financial markets throughout the world in the past week, and discuss that movement in light of the geocosmic signatures that were in effect. It will then identify the geocosmic factors that will be in effect in the next week, or even month, or even years, and the author's understanding of how these signatures will likely affect human activity in the times to come.
The author (Merriman) will do this from a perspective of a cycle's analyst looking at the military, political, economic, and even financial markets of the world. It is possible that some forecasts will be made based on these factors. However, the primary goal is to both educate and alert the reader as to the psychological climate we are in, from an astrological perspective. The hope is that it will help the reader understand these psychological dynamics that underlie (or coincide with) the news events and hence financial markets of the day.
No guarantee as to the accuracy of this report is being made here. Any decisions in financial markets are solely the responsibility of the reader, and neither the author nor the publishers assume any responsibility at all for those individual decisions. Reader should understand that futures and options trading are considered high risk.