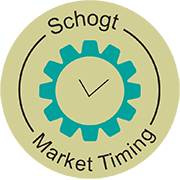 Print
Review and Preview
It was a very interesting week as many world stock indices made cycle highs on our August 15 three-star critical reversal date. In the USA, the Dow Jones Industrial Average, S&P, and NASDAQ Composite all made new all-time highs – and then promptly declined for the majority of the week as Saturn changed directions on August 13, and Venus squared both Saturn and Neptune, August 13-14. That was the high and the reversal. Geocosmics called it again, even when many technical studies looked bullish.
Gold and Silver also exhibited interesting price activity. Both attempted rallies early last week. Both failed to sustain those rallies. By Friday, August 19, Silver was down to 19.22/ounce, its lowest level since July 1. Gold, on the other hand, didn't take out its July 21 low of 1318.50. For that matter, it didn't even take out last week's low, possibly indicating a developing case of intermarket bullish divergence, which will develop if it can close above a daily resistance level this week. Crude oil went the opposite way. It was up all week, soaring to 48.75/barrel on Friday, up nearly 25% from its primary cycle low of August 3 (our prior geocosmic critical reversal date), and its highest mark since July 5.
The U.S. Dollar continued its decline as well last week, falling to a low of 95.50 on Thursday, August 18, its lowest level since June 24. This fits our ongoing narrative that the Fed will not raise its short-term interest rates before the election. In fact, all of their announcements will be accommodative, if anything, designed to put pressure on the U.S. Dollar to help the multi-national corporations to regain world market share in trade. They may state they don't wish to interfere with the USA elections by changing rates, but actually this very stance does affect the election. It favors Hillary Clinton's chances if the USA is undergoing a "wealth effect" via record breaking stock (and bond) markets, thereby deflecting Donald's Trump's strongest argument that the USA economy is weak. Of course he is right, but if stocks are soaring, those invested in the stock market will vote according to their pocketbooks, which are starting to swell with paper profits. Unfortunately, it is only "paper" value these days.
Short-Term Geocosmics
We now leave one set of powerful Saturn signatures that were present August 13-18, and enter another period in which Mars and the Solar Eclipse make hard aspects to the approaching Saturn/Neptune square (August 24-September 10). This could get a little wild. It could also get even more outrageous in the political realm, for with Mars and the Solar Eclipse involved in a connection with Neptune, vicious attacks and allegations may be made (even leaked) that 1) harm the opponent and 2) are later proved to be untrue, which ends up hurting the aggressor. In the world of financial markets, this also may affect the price of crude oil. Distortion or manipulation of numbers may quietly be altered to influence prices to the benefit of the manipulators. This principle, of course, may expand beyond the crude oil market, and even beyond the world of finances. Once again, readers are advised to not believe whatever you read, hear, or see. Just see this as one of the last acts in an entertaining saga that is more fiction than reality.
One geocosmic signature that may offer optimism and prop up stock indices is Mercury conjunct Jupiter, taking place August 22-Setember 2. Mercury turns retrograde on August 30 at 29° Virgo, the halfway point in the zodiac. This degree is one of fairness, balance, and urge to help. But it is also a degree that may be inclined to indecisiveness, because to sees all the possibilities. In any event, Mercury is stationary in late Virgo, which is also where Jupiter will be transiting during this period, and so there will be reasons to be optimistic. This may be reflected in rising stock prices, in spite of the hard aspect from Mars and the Solar Eclipse to Saturn and Neptune. They can come down from their perch (pedestal) after that.
Long-Term Thoughts and Mundane Astrology
"Yet, hear me, people, we have now to deal with another race – small and feeble when our fathers first met them, now great and overbearing. Strangely enough, they have a mind to till the soil, and the love of possessions is a disease with them. These people have many rules that the rich may break but the poor may not. They claim this mother of ours, the earth, for their own, and fence their neighbors away; they deface her with their buildings and their refuse. That nation is like a spring freshet (?) that overruns its banks and destroys all who are in its path" – Sitting Bull, at the Powder River Council of 1877. This document was displayed in a restaurant in Northern Michigan, where I was vacationing this past week. There are many native Americans who live up here. Some things just don't change.
We have been through a lot of powerful geocosmic cycles since 2008, perhaps the most powerful slew of long-term cosmic signatures in our lifetime. One of the strongest and strangest – Saturn in its 36-year waning square to Neptune – will finally make its third and final passage on September 10. I don't think it will go out with a whimper since both Mars and the Solar Eclipse will set off this long-term planetary cycle August 24-September 2, followed by Venus making a T-square to Uranus and Pluto, September 11-18.
In medical astrology, the Saturn/Neptune principle represents the greatest area of weakness (by midpoint, or by presence in a hard aspect, especially if it rules the chart (or the 6th house of health). It is prone to infection and disease, and can also coincide with an epidemic or worldwide health crisis (like the Zika virus, which is causing travel warnings to Miami now).
Psychologically, it can also coincide with a period of fear – fear of the unknown, but a fear so strong as to cause paralysis of movement, an inability to make a decision, take a firm stand, lest it lead to failure. Or, when acting out, it may indeed be prone to mistakes, errors in judgment, lack of forethought as to the consequences of one's actions. Saturn represents "the plan," or the goal, and the pathway (rules) one must follow to successfully execute the plan, reach the goal. Neptune is more like intuition and imagination. It runs on "faith." These two can be very powerful if integrated well and if they work together. However, in hard aspect, they instead tend to undermine one another. The "plan" requires discipline and organization. "Faith" does not. In fact, Neptune ("faith and trust") can end up betraying the plan, causing it to fail due to lack of structure and commitment to achieve the "goal."
Historically, Saturn and Neptune in a waning square correlates with a major reversal in long-term interest rate trends. In their previous incarnation (1979-1980), interest rates were at historic highs. The time before that (1944-1945), they were at historic lows, like they are now. The point is that central banks, and the Federal Reserve Board, knows this prolonged period of ZIRP (Zero Interest Rate Policy) is not only highly irregular, but that it is harming a healthy environment for investment and economic growth. Yet, they are paralyzed with "fear" that if and when they do come off ZIRP, it will create a financial panic.
Perhaps what they don't realize is that it is going to happen anyway. You can't get back to "normal" without incentives to save and invest. Sure, when rates go up, there will be a giant sucking sound, like the undertow of the sea after it washes to shore and then goes back out. But in time, as investors and savers get rewarded for saving their monies, they will eventually start investing those savings, and that will bring the economy back – especially when they see exceptional values, and if they have some monies saved to capitalize on the opportunities. Right now? Everybody is afraid to take the risk with assets being so high, and savings so low. Even bankers are afraid, much like political leaders, despite the Neptune tendency to put on a good act. When you really think about, it is really a bad act. At some point they will have to get real. The orb of influence of an aspect like Saturn/Neptune can last up to nine months after its last passage.
Announcements
The monthly edition of the MMA Cycles Report came out last week to all subscribers. If you are not a subscriber to the MMA Cycles Report and wish a copy of this month's outlook for financial markets, consider taking out a 2-issue trial subscription for only $55.00 (first time subscribers only). The monthly MMA Cycles Report covers the outlook for U.S. stocks (DJIA and S&P futures), Gold, Silver, Treasuries, Currencies (Euro and Swiss Franc), Crude Oil and Soybeans plus our geocosmic critical reversal dates (CRDs) and Solar/Lunar reversal dates over the next several weeks and months. The MMA Japan Cycles report comes out Wednesday and covers the Nikkei, JGB Bonds, and the Dollar-Yen. The MMA European Cycles Reportcame out last week as well, it si covering the German DAX, Swiss SMI, and Netherlands AEX.

Our MMA weekly and daily subscription reports have been very hot lately, catching the lows in metals, stocks, crude oil, soybeans, and currencies. If you are an active short-term trader, or even if you are an investor who likes to keep up with our current thoughts on financial markets, you will be interested in MMA's Weekly or Daily Market reports. These weekly reports give in-depth analysis of the DJIA, S&P and NASDAQ futures, Euro currency (cash and futures), Dollar/Yen cash and Yen futures, Euro-Yen cash, T-Notes, Crude Oil, Soybeans, Gold and Silver. The daily reports cover all stock indices listed above, as well as futures in Euro, Japanese Yen (new!), T-Notes, Gold and Silver, plus GLD and SLV (the Gold and Silver ETF's). Both reports provide trading strategies and recommendations for position traders as well as for shorter-term aggressive traders. Subscription to the daily report also includes the weekly report.

New Video in "The Incredible Spring Lineup of Geocosmic Signatures" series

We just completed a fifth YouTube interview series last week (August 1). It is the next feature in the series following the four interviews on "The Incredible Spring Lineup of Geocosmic Signatures," that were conducted in March and April. To view this new video, just go to https://youtu.be/sYrjIgM3GTY and you will find Part 5 of the Incredible Planetary Signatures series. This one covers the geocosmic and mundane outlook for August-September, featuring Crude Oil, DJIA, Gold, and Silver.

The second MMA Investment Retreat will take place at the beautiful Kona Kai Resort on Shelter Island in San Diego, California, March 9-13, 2017. One of our guest speakers will be Ted Lee Fisher, money manager, former member of the Chicago Mercantile Exchange (CME) and a legend in Commodity Futures trading. He is one of the most profound thinkers I have met on the current situation in world financial markets – a brilliant man and savvy trader. Egon von Greyerz of Matterhorn Asset Management in Zurich, Switzerland, an asset management company based on wealth preservation principles, will also be a guest speaker. Matterhorn has clients in over 40 countries and Gold vaults in Zurich, the Swiss Alps, Singapore and Hong Kong. Egon was one of the individuals behind the "Save Our Swiss Gold" referendum in Switzerland in 2015, and is well versed on the importance of Gold in a wealth protection strategy in these unstable times. Also present will be some of the brightest minds from the MMTA (Merriman Market Timing Academy) to present their latest research on the best investment ideas of 2017-2018, including MMA analysts Kat Powell and Nitin Bhandari, ICR analyst Ulric Aspegren and ICR editor Mark Shtayerman. Read more>>
Disclaimer & State of Purpose
The purpose of this column is not to predict the future movement of various financial markets. However, that is the purpose of the Schogt Market Timing & MMA (Merriman Market Analyst) subscription services. This column is not a subscription service. It is a free service, except in those cases where a fee may be assessed to cover the cost of translating this column from English into a non-English language.
This weekly report is written with the intent to educate the reader on the relationship between astrological factors and collective human activities as they are happening. In this regard, this report will oftentimes report what happened in various stock and financial markets throughout the world in the past week, and discuss that movement in light of the geocosmic signatures that were in effect. It will then identify the geocosmic factors that will be in effect in the next week, or even month, or even years, and the author's understanding of how these signatures will likely affect human activity in the times to come.
The author (Merriman) will do this from a perspective of a cycle's analyst looking at the military, political, economic, and even financial markets of the world. It is possible that some forecasts will be made based on these factors. However, the primary goal is to both educate and alert the reader as to the psychological climate we are in, from an astrological perspective. The hope is that it will help the reader understand these psychological dynamics that underlie (or coincide with) the news events and hence financial markets of the day.
No guarantee as to the accuracy of this report is being made here. Any decisions in financial markets are solely the responsibility of the reader, and neither the author nor the publishers assume any responsibility at all for those individual decisions. Reader should understand that futures and options trading are considered high risk.