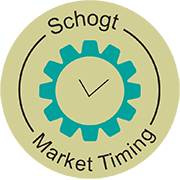 Print
Market preview goes to Members by email for FREE. Join us today!
Review and Preview
U.S. equity markets ended the (Friday) session flat in what was a quiet summer Friday trading session after lawmakers went on break without agreeing on a coronavirus relief package and retail sales softened. – Jonathan Garber, "Stocks Finish Little Changed as COVID Relief Hangs in Limbo," Fox Business, August 14, 2020.
If you looked at the end of the week in Asian equities, you may have the impression that Uranus turning retrograde this weekend is leading to an upside breakout. The Nikki and NIFTY indices are breaking out to a new post-crash high.
If you look at the European equity markets, they are reversing downward and appear ready to break lower as we approach Uranus retrograde. Each rallied into Wednesday, August 12, but by Friday, they were starting to fall somewhat sharply. None took out their highs of July 21, following the triple opposition of the Sun to the Capricorn stellium (Jupiter, Pluto, Saturn) of July 14-20, but each made secondary highs and started declining after Wednesday of last week.
In the U.S., the DJIA and S&P made new post-crash highs on August 11 but the NASDAQ did not. However, the NASDAQ made a new all-time high the week before, on August 11, and the other indices have not yet made new all-time highs, for cases of intermarket bearish divergence. Yet none of these indices sold off sharply following those highs. They have just traded sideways. Thus, it is still unclear if Uranus retrograde will correspond to a reversal of the current bullish trend, or a breakout to new post-crash or even new all-time highs.
Gold and Silver, on the other hand, made a very dramatic, Uranus-like, statement last week. After posting a new all-time high last Friday, August 7, at 2089, Gold fell sharply to a low of 1874 three trading days later, on August 12. That was a loss of $215. As pointed out to daily subscribers the day before that low, the pattern was looking a lot like the runup in Gold in 2011. In mid-August 2011, Gold made an initial peak and then fell $212.50 in two days, before continuing to its all-time high on September 6. Daily subscribers were advised to buy if a similar decline happened the next day. It did. Silver's behavior was similar. It rallied to a new multi-year high of 29.91 on Friday, August 7. By Wednesday, it had plunged to 23.58, a loss of 21%. Again, traders were advised to buy going into August 12, and by Friday, Silver was again testing 28.00.
Crude Oil and Bitcoin continued strong last week, but couldn't exceed their highs of the prior week, which could be a sign also of a reversal about to happen, or a breakout, related to Uranus retrograde.
Short-term Geocosmics
"United we stand. Divided we part." -– Patrick Henry, March 1799. He followed it with, "Let us not split into factions which must destroy that union upon which our existence hangs."
"A division of the republic into two great parties … is to be dreaded as the great political evil." – John Adams from "The Works of John Adams," by Charles Francis Adams, Little, Brown, &Co, Boston, MA 1856.
"Ask not what the country can do for you… ask what you can do for your country," – John F. Kennedy, Inauguration speech, January 1961.
Mars is right in the middle of its first waxing square to the Capricorn stellium of Jupiter, Pluto, and Saturn, August 4-24. The combative and forceful square of Mars/Pluto was in force last week, as Democratic presidential nominee, Joe Biden, selected former prosecutor and current U.S. Senator Kamala Harris to be his running mate. Immediately Republicans started attacking her as being "nasty" and "mean-spirited," typical of Mars/Pluto. But Wall Street was rather happy with the choice. It remains to be seen just how much she will help or hurt the ticket but given the heavy presence of Mars through the election, people seem to love her or hate her, much like President Trump.
According to www.astro,com, Kamala Harris was born October 20, 1964 at 9:28 PM in Oakland, CA. Like Trump, she too was born under a full Moon. In her case, the Capricorn Stellium of Jupiter, Pluto, and Mars make a T-square to her natal full Moon the rest of this year. In President Trump's case, those planets make an opposition to his natal Venus/Saturn conjunction. In other words, the Capricorn stellium makes a grand square between important positions in their combined natal charts. The prominence of Saturn and Pluto to these personal points does not imply popularity in either case. Expect each to make the other the object of stinging attacks. Trump may be fighting Harris more than Biden, and "nasty" is just one of the milder descriptions as to how this fight may unfold between the two.
Cosmically, each is apt to get under the skin of the other. There will be no punches pulled, no surrender, and no survivors. It's a fight to the finish. With Pluto, neither is likely to get out of this unscathed.
It is also interesting that the Moon's North Node conjuncts Trump's natal Sun, a harbinger of success. At the same time, Harris' natal chart shows her undergoing a nodal return, and both the transiting and natal lunar North Node conjunct her natal ascendant, also a sign of success. Transiting Pluto shows they may both suffer and be damaged by this election period, while the Moon's North Node shows they may both be successful and could end up victors. Politically, this choice may appear risky. Astrologically this isn't a bad choice for Biden and the Dems at all, as Harris has transiting Saturn moving well up her chart, a sign of rising power. It cannot be ruled out that Kamala Harris may become the U.S. president within the next four years based on the transits of Saturn and the Moon's North Node.
Now, how will stock markets react to this? I think we will get a strong glimpse September 29-October 19 after transiting Mars has turned retrograde and once again makes the first quarter cycle (waxing square) to Jupiter, Pluto, and Saturn. For now, we await to see if this weekend's Uranus station correlates with an upside breakout to new stock market highs or begins a severe multi-week decline.
Announcements
Get ready! The Forecast 2021 Book now begins its Annual Forecast Pre-Order Event!

Our preliminary outlook is that 2021 will be another very important year with the long-term Saturn/Uranus square aspect taking place. Although 2020 is not yet over, several forecasts made in the 2020 book have already unfolded.
For a review of the Forecast 2020 Book so far, please visit our Scorecard 2020

This pre-publication period will be in effect through October 31 and will include our once-a-year sale discounts on both the annual Forecast Book and SMT/MMA Subscription Reports. You may pre-order Forecast 2021 at the discounted rate of $45/€40. After the pre-order event ends, the price will increase to $55/€49 on November 1st. Order both an eBook and print book (Forecast 2021 Bundle) for only $65/€59, a savings of $45/€40 off the standard rates. Save 10% off any subscription ($275+/>€239) with purchase of Forecast 2021. To receive the subscription discount, place a seperate order after you ordered any Forecast 2021 book and use code REPORT2021 at checkout.

This year's Forecast book will no longer include the individual Sun Signs forecasts. Instead, there will be a separate publication for those who enjoy the yearly trends for the twelve individual signs. It is titled "Trends for the Twelve Signs 2021," and will be written by Antonia Langsdorf-Merriman and myself. Antonia is one of Europe's most renowned astrologers and has written an annual Sun Sign book in German for the past several years, based on interviews conducted with me beforehand. We will follow that same format for the "Trends for the Twelve Signs 2021" book. The cost of this book will be $25/€22,50, with a further discount if ordered with the Forecast 2021 Book.

The MMA Monthly Cycles Report for August-September and its sibling, Dutch SMT Cyclus Nieuwsbrief (including AEX Index) came out last week. Every issue provides MMA's outlook for the U.S. stock market, Gold and Silver, Treasuries, Euro Currency, Crude Oil and Soybeans. Each issue also contains MMA's original geocosmic critical reversal dates (CRDs) and Solar/Lunar reversal dates over the next several weeks for DJIA, Gold, and Silver, complete with trading strategies for position traders during the next month. If you are not a subscriber to the monthly MMA Cycles Report and wish a copy of our outlook for financial markets, consider a 2 months trial for only 66 USD. Read more about MMA Cycles Report>> and/or SMT Cyclus Nieuwsbrief >>

The start date of the second 2-year program of the Merriman Market Timing Academy is being changed from on October 24, 2020 to January 16, 2021!

Sorry! We didn't realize at the time that October 24, 2020 is a Mercury retrograde. We don't want to start an important distance, online learning program under Mercury retrograde. So, all courses are being moved up one cycle, starting with January 16, 2021, which was to be the start of Course 2. It will now start Course 1.

This is the rare opportunity to learn the MMA Methodology of financial market timing and financial market analysis. The first course took place between 2013-2014 and graduated 20 apprentices, many of whom are now professional market analysts. Several of the graduates now serve as analysts of specific markets for various MMA subscription reports. This second 2-year program will be offered online and will be led by MMTA graduate Gianni Di Poce and founder Raymond Merriman. There will be 12-20 classes per course, 8 courses in all. Continue here>>

Asset Management based on Market Timing Method

Investment decisions are being made based on the market timing method for clients in asset management, with input from MMA analyst (MMTA 1 Graduate) Irma Schogt in Europe. Read more>>
Disclaimer & State of Purpose
The purpose of this column is not to predict the future movement of various financial markets. However, that is the purpose of the Schogt Market Timing & MMA (Merriman Market Analyst) subscription services. This column is not a subscription service. It is a free service, except in those cases where a fee may be assessed to cover the cost of translating this column from English into a non-English language.
This weekly report is written with the intent to educate the reader on the relationship between astrological factors and collective human activities as they are happening. In this regard, this report will oftentimes report what happened in various stock and financial markets throughout the world in the past week, and discuss that movement in light of the geocosmic signatures that were in effect. It will then identify the geocosmic factors that will be in effect in the next week, or even month, or even years, and the author's understanding of how these signatures will likely affect human activity in the times to come.
The author (Merriman) will do this from a perspective of a cycle's analyst looking at the military, political, economic, and even financial markets of the world. It is possible that some forecasts will be made based on these factors. However, the primary goal is to both educate and alert the reader as to the psychological climate we are in, from an astrological perspective. The hope is that it will help the reader understand these psychological dynamics that underlie (or coincide with) the news events and hence financial markets of the day.
No guarantee as to the accuracy of this report is being made here. Any decisions in financial markets are solely the responsibility of the reader, and neither the author nor the publishers assume any responsibility at all for those individual decisions. Reader should understand that futures and options trading are considered high risk.