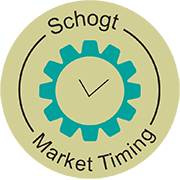 Print
Market preview goes to Members by email for FREE. Join us today!
Review and Preview
The Labor Department said in its Friday report that employers added 1.8 million jobs last month, sending the unemployment rate down for the third straight month to 10.2%, topping Wall Street's expectations. The report marked the third consecutive month of job growth in the millions, indicating a slow -- but steady -- improvement. Still, the economy has so far added back less than half -- about 42 percent -- of the 22 million jobs it lost during the pandemic, data shows. There are still 10.6 million more out-of-work Americans than in February. – Megan Henney, "July Marked the Third Consecutive Month of Job Growth in the Millions," www.foxbusiness.com, August 7, 2020.
The polls show the economy is the one issue on which a majority trusts Mr. Trump more than it does Joe Biden. But if he signs another Nancy Pelosi special, voters can be forgiven if they wonder what the economic policy difference is between Republicans and Democrats. – "Trump's Trillion-Dollar Choice," Opinion Page, Wall Street Journal editors, August 7, 2020.
It was another remarkable week for precious metals and currencies, including Bitcoin.
On Friday, August 7, Gold soared to another all-time high, reaching 2089.20, well above its previous all-time high of 1923 in September 2011. Silver tested 30.00, its highest mark since February 2013, but still well off its all-time highs of near 50.00 in January 1980 and April 2011. The Euro rallied to 1.1915 on Thursday, August 6, its highest level since May 2018, while the U.S. Dollar fell to 92.52, its lowest price since May 2018. Bitcoin rallied sharply to its highest price since August 2019, reaching a peak of 12,085 on August 6. The 10-Year Treasury also performed well last week, soaring to 140/13, testing its all-time high of 140/24 made on March 19, when Mars was forming its conjunction to the Capricorn stellium. It is now making its first quarter cycle (square) to these same planets at this time.
World equity markets were not nearly so spectacular, but interesting, nevertheless. In Europe, the major stock indices completed a major cycle low between July 30 and August 3. Each then rallied as the full moon T-squared Uranus, August 2-3, with some topping out then, and others – like the DAX – continuing into August 6 before pulling back.
In the Far East and Pacific Rim, it was a very mixed performance. China's Shanghai Composite completed a decline from its yearly high of 3458 on July 13 to a low of 3174 on July 27 after which it rallied to a secondary high of 3392 on August 6. The Hang Seng of Hong Kong did not fare so well, falling to new multi-week low on Friday, August 7. India's Nifty rallied to a post-crash high on July 29, fell to a low on August 3, then rallied again to a secondary high on August 6. Japan's Nikkei made a double bottom, major cycle low on July 31, then a modest rally last week, but not to a new cycle high. Australia's ASX made a cycle low on Monday, August 2, but rallied only modestly into August 4. What is interesting about the European and Asian equity markets is their close correlation to reversals very near important geocosmic signatures. You may remember we had that triple opposition of the Sun to the Capricorn stellium July 14-20. Each of these markets made new cycle highs then. We then had another critical reversal period July 31 +/- 3 trading days. All made major cycle lows then.
In the U.S. stock indices, it was a little different. Each of the markets we track made major or trading cycle lows on July 30, but then each rallied smartly into Friday, August 7. The NASDAQ made a new all-time high, the S&P a new post-crash high, and the DJIA a secondary high but not a new post-crash high. The divergences throughout the world continue as we are in the midst of two strong Uranus signatures and the powerful first quarter square from Mars to the Capricorn stellium planets. It looks like it will be a turbulent five months until the end of the year and maybe a little beyond.
Short-term Geocosmics
On Thursday, Mr. Trump said he is reimposing a 10% tariff on Canadian aluminum, which had been lifted ahead of last year's United States-Mexico-Canada Agreement (USMCA)… If the U.S. walks back on its trade commitments, how can it criticize China for doing the same? The aluminum tariff is Mr. Trump at his policy worst. He hurts U.S. industry and consumers, while telling America's friends that his word on trade can't be trusted. – "So Much for Trump's Trade Promise," Wall Street Journal editors, The Wall Street Journal, August 7, 2020
"I don't have to tell you things are bad. Everybody knows things are bad. It's a depression. Everybody's out of work or scared of losing their job. Dollar buys a nickel's worth, banks are going bust, shopkeepers keep a gun under the counter. Punks are running wild in the street and nobody seems to know what to do. We know the air is unfit to breathe and our food is unfit to eat… It's like everything everywhere is going crazy, so we don't get out anymore. We sit in the house, and slowly the world we are living in is getting smaller… All I know is that first you've got to get mad. You've got to say, "I am a human being, my life has value!" So, I want you to get up now. Go to the window and yell, "I'm mad as hell, and I'm not going to take this anymore!" – Network, the movie, directed by Sidney Lumet, 1976 (quote provided by MMA editor Beth Woody).
It's wild and it's not likely to get calm anytime soon. The fiery Mars is in fiery Aries, its ruling sign, and beginning a 3-week transit in hard aspect to the Capricorn stellium planets of Jupiter, Pluto, and Saturn, August 4-24. This week, August 13, we get the middle of this combustible combination when Mars squares Pluto, an aspect that can make people "mad as hell" and proclaim they "aren't going to take this anymore." It doesn't get any calmer when Uranus turns retrograde in Taurus two days later on August 15. It is like turning the pressure up to maximum intensity where one's enemies, and one's personal frustrations are highly inflammable. Literally, there may be wildfires, explosions, threats to the environment, crops, and human lives.
Actually, it doesn't really end in three weeks, because Mars will turn retrograde and do it all over again September 29-October 19. Mars in its ruling sign is usually a strong positive for the world, but the square to Jupiter, Pluto, and Saturn is a major challenge. However, when Mars goes retrograde in its ruling sign (September 9-November 13), the assertive nature of Mars in its ruling sign can turn to aggression and war-like rhetoric or behavior. The temperature in the room may become unbearable if controls on one's basic impulses are not implemented. If not checked, this can be a recipe for destruction or self-destruction. Under retrograde Mars, the aggressor is usually the loser.
How might this affect the world of financial markets? You already see it with precious metals, Bitcoin, and currencies. The political environment is wild and easily inflamed, driving investors to take cover. The stock market is holding on well enough in the midst of this developing inferno, but it could break at any moment, and especially September 29-October 19, if not even sometime this month. Uranus indicates that any well-defined support or resistance can break too. The resistance in U.S. stocks has already broken in the case of the NASDAQ and S&P as they run up sharply, but support levels are not that far away. In fact, they are very close in some Asian indices like the Nikkei and Hang Seng. With Uranus highlighted, it can be either reversals or breakouts. With Mars, things happen fast. Mars is action and lots of volume. It gets loud.
Thinking further ahead, Saturn will form its 45-year waning square aspect to Uranus throughout most of 2021. The last time this signature occurred was October 1975–April 1977 when the move Network was released (see quote at beginning of this section). That was also the year that Jimmy Carter was elected president after the turmoil of the Nixon "Law and Order" years were finished off with Gerald Ford. Joe Biden reminds me of Jimmy Carter. I can envision a Biden presidency a lot like a Carter presidency. The time before that was February 1930–October 1931. That was the time the Smoot-Hawley Tariff Act played a significant role in the unfolding of the Great Depression, and the last time a Republican president (Herbert Hoover), with only a business background and little political experience, was elected president with control of both the House and Senate in his first two years. History doesn't have to repeat itself, but when it correlates with long-term planetary aspects repeating themselves (as it often does), it is wise to pay attention to themes (chaos) that were present under these same cosmic cycles.
The point to remember isn't just that these planetary cycles correlate with chaos and social and financial disturbances. It is to remind ourselves that we've been through these cosmic storms before and we came out stronger and the better for it. We didn't self-destruct as a nation, although some leaders did indeed self-destruct through decisions and behaviors that tested core principles of the American psyche. The economy and financial markets went through wild gyrations and people lost money and many businesses went bankrupt. But the economy and the markets came back, despite the prevailing fear at the time that they would crash and never recover, and despite the proclamations of anarchists that this was the end of America, democracy, and capitalism. It's a long-term cycle (Saturn/Pluto, Jupiter/Saturn, Saturn/Uranus) and we are right in the middle of it. We have to recognize or remember that in these kinds of cycles, inventions and new ideas often lead the way into a new era of prosperity. This is a new era we are entering. Figure out what will be the opportunities of this new era. Better yet, invent them.
Announcements
The MMA Monthly Cycles Report for August-September and its sibling, Dutch SMT Cyclus Nieuwsbrief (including AEX Index) will come out this week. Every issue provides MMA's outlook for the U.S. stock market, Gold and Silver, Treasuries, Euro Currency, Crude Oil and Soybeans. Each issue also contains MMA's original geocosmic critical reversal dates (CRDs) and Solar/Lunar reversal dates over the next several weeks for DJIA, Gold, and Silver, complete with trading strategies for position traders during the next month. If you are not a subscriber to the monthly MMA Cycles Report and wish a copy of our outlook for financial markets, consider a 2 months trial for only 66 USD. Read more about MMA Cycles Report>> and/or SMT Cyclus Nieuwsbrief >>

MMA will offer its second 2-year program of the Merriman Market Timing Academy beginning on October 24, 2020! It is starting to fill up.

This is the rare opportunity to learn the MMA Methodology of financial market timing and financial market analysis. The first course took place between 2013-2014 and graduated 20 apprentices, many of whom are now professional market analysts. Several of the graduates now serve as analysts of specific markets for various MMA subscription reports. This second 2-year program will be offered online and will be led by MMTA graduate Gianni Di Poce and founder Raymond Merriman. There will be 12-20 classes per course, 8 courses in all. Continue here>>

The Forecast 2021 Book will begin will begin its Annual Forecast Pre-Order Event!

Our preliminary outlook is that 2021 will be another very important year with the long-term Saturn/Uranus square aspect taking place. Although 2020 is not yet over, several forecasts made in the 2020 book have already unfolded.
For a review of the Forecast 2020 Book so far, please visit our Scorecard 2020

Market Timing Method in Assset Management

Investment decisions are being made based on the market timing method for clients in asset management, with input from MMA analyst (MMTA 1 Graduate) Irma Schogt in Europe. Read more>>
Disclaimer & State of Purpose
The purpose of this column is not to predict the future movement of various financial markets. However, that is the purpose of the Schogt Market Timing & MMA (Merriman Market Analyst) subscription services. This column is not a subscription service. It is a free service, except in those cases where a fee may be assessed to cover the cost of translating this column from English into a non-English language.
This weekly report is written with the intent to educate the reader on the relationship between astrological factors and collective human activities as they are happening. In this regard, this report will oftentimes report what happened in various stock and financial markets throughout the world in the past week, and discuss that movement in light of the geocosmic signatures that were in effect. It will then identify the geocosmic factors that will be in effect in the next week, or even month, or even years, and the author's understanding of how these signatures will likely affect human activity in the times to come.
The author (Merriman) will do this from a perspective of a cycle's analyst looking at the military, political, economic, and even financial markets of the world. It is possible that some forecasts will be made based on these factors. However, the primary goal is to both educate and alert the reader as to the psychological climate we are in, from an astrological perspective. The hope is that it will help the reader understand these psychological dynamics that underlie (or coincide with) the news events and hence financial markets of the day.
No guarantee as to the accuracy of this report is being made here. Any decisions in financial markets are solely the responsibility of the reader, and neither the author nor the publishers assume any responsibility at all for those individual decisions. Reader should understand that futures and options trading are considered high risk.