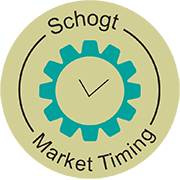 Print
Market preview goes to Members by email for FREE. Join us today!
Review & Preview
Basel III Capital Adequacy Ratio Minimum Requirement. ... As of 2017, under Basel III, a bank's tier 1 and tier 2 capital must be at least 8% of its risk-weighted assets. The minimum capital adequacy ratio (including the capital conservation buffer) is 10.5%. https://www.investopedia.com/ March 24, 2019.
World stock markets performed unevenly last week, but certainly within themes suggested by the powerful but conflicting geocosmic signatures. Several indices soared to their highest levels since the long-term cyclical low of late December 2018, making their highs nearby to the Jupiter station (turning retrograde) on April 10. Others topped out the prior week and then declined into the end of last week, related to the transit of the Sun in a square aspect to the Saturn/Pluto conjunction. Still others topped early in the week as the Jupiter station unfolded, then fell into the end of the week during the Sun square to the Saturn/Pluto conjunction.
The biggest gains of the year were noted last week in the Chinese stock markets. The Shanghai Composite topped out at 3288 on Monday, April 8, just two days before the Jupiter station. This represents a gain of 34.7% from its long-term cycle low of 2440 on January 3. The Hang Seng index of Hong Kong topped out one day later, on April 9, after gaining 21.4% from its cyclical low January 3. It is interesting to note that both markets bottomed during the first trading days of the year, when the Sun conjoined Saturn, and then topped out (so far) within two days of the Sun square Saturn, its first quarter cycle planetary phase, and very close to Jupiter turning retrograde. The Japanese Nikkei index also made a new cycle high last week, April 8, at 21,900, up sharply from its 16.5- and 33-month cycle lows of December 26 at 18,948. It closed well on Friday, only 30 points off the high, so it is poised to break higher early this coming week. The Indian Nifty and Australian ASX indices could not exceed their highs of April 3 and were sluggish or in decline most of last week, for a case of intermarket bearish divergence between stock markets of the Far East and Pacific Rim.
In Europe, all stock exchanges that we follow made new highs for this year in last week's trading, but three (Netherlands AEX, London FTSE, and Zurich SMI) made those highs on April 9, just one day before Jupiter turned retrograde, and then the rally halted, consistent with the Sun square Saturn. The other – the German DAX – continued its rally into Friday. Germany is once again exhibiting signs of greater economic strength than most countries in Europe, according to some economic reports released last week. There was no sign of intermarket bearish divergence here. However, if the DAX takes out last week's high this week, and the others do not, we will have a case bearish divergence, in a geocosmic critical reversal date (CRD) time band.
The Americas continued to be a tale of two continents, as the U.S. stock markets were bullish and those of Brazil and Argentina bearish. The NASDAQ and S&P soared to new highs for the year, whereas the Dow Jones Industrial Average fell slightly short of its high for 2019 made the prior week, on April 5. If it doesn't make a new high early this week, it will exhibit a bearish divergence pattern in this strong geocosmic time band, just in time for the USA income tax season to end (April 15).
In other markets, crude oil also made a new high for 2019, soaring to 64.79 on April 9, one day before Jupiter turned retrograde. Jupiter is the co-ruler of crude oil. Bitcoin also had an excellent week, breaking out to 5487 right on April 10 as Jupiter reversed its direction. The same thing happened in 2018 as Jupiter turned retrograde, and it coincided with a high in the same time frame. However, this time is different because in early 2018 Bitcoin was already in a bear market. Now, it is breaking out of congestion, suggesting a new bull market is underway. Bitcoin's rally has now gained 75% from its low of December 15, 2018, right in line with our outlook discussed in the Forecast 2019 Book, and consistent with our views on Uranus entering Taurus as of March 6. The breakout took place on April 2, less than one month after the 7-year ingress of Uranus began. This is a time when banking policies and currencies are vulnerable to radical changes.
Gold and Silver, on the other hand, did not have a good week, consistent with heliocentric Mercury entering the last days of Sagittarius. The first half of this 12-day transit produced the expected rally, with Gold topping out at 1314.70 on April 10 (Jupiter retrograde again). But the very next day it was down over $20/oz, to a low of 1292.90. Yet it was still above its low of 1287.50 made one week earlier, on April 5, just after helio Mercury started its trek through the volatile sign Sagittarius. Legendary cycles analyst Walter Bressert often spoke of the "Lendahl Wiggle," where a market would make a primary cycle trough, and then 4-9 trading days later, have another steep decline that would test, but not break, that first low. There was no "Lendahl Wiggle" in Silver, however, as it fell to 14.84 on April 11, just slightly below its 14.86 low of April 4. But the fact that Silver made a new cycle low and Gold did not is the first step in exhibiting an intermarket bullish divergence setup between two related markets in an MMA geocosmic critical reversal date (CRD) time band. To validate, both markets need to take out their highs of last week before falling below those recent lows. With the Basel III accord starting to gain attention now, as certain deadlines for compliance are at hand, whereby world banks will be increasingly required to back their capital with risk-weighted assets (like Gold) between now and 2022, there is reason to believe that a new bull market in Gold is underway following its 31.33-month cycle low in August 2018 at 1167.
Short-Term Geocosmics and Longer-Term Thoughts
The U.S. dollar is the dominant currency in oil trading, but Saudi Arabia is reportedly considering selling its crude in other currencies if American lawmakers pass an anti-OPEC bill. If the Saudis followed through, it would chip away at U.S. influence over global financial markets and Washington's ability to enforce sanctions on foreign entities. Efforts to diminish the greenback's role in oil trading have been fairly limited to date, but the Saudi plan would lend significant momentum to those efforts. – Tom DiChristopher, "Saudi Arabia Is Reportedly Mulling 'Nuclear Option' of Stripping the US Dollar from Oil Trade," https://www.cnbc.com, April 5, 2019.
As discussed last week, we are now in the midst of several geocosmic signatures, April 10-15. As stated last week, "This period includes Jupiter turning retrograde (stationary) on April 10, followed by the Sun trine Jupiter on April 14. These signatures suggest a crest in markets that have been rising. We also note that Venus will conjoin Neptune on April 10, and square Jupiter on April 15. This Venus "translation" of the Jupiter/Neptune square can also be bullish (or very bearish, if panic starts to set in). Additionally, the Sun will square Saturn and Pluto, April 10-13. That has bearish overtones, as in frustration that things could work out so well now, except something is seen as obstructing the positive momentum. All of these signatures together represent an abundance of cosmic energy that could easily lead to a sudden reversal in different financial markets next week or early the week after."
The next time band containing several geocosmic signatures stretches from April 22, when the Sun will conjoin Uranus in early Taurus, to May 1, which ends the fifth and final passage of the very long-term Uranus/Neptune semi-square (45° angle). Note that Uranus begins and ends that time band. Uranus rules the unpredictable, the sudden and unexpected, often causing disruption to any process or plan that was underway. That is why it is important for the USA and China (and even the EU) to try to come to a trading agreement now as Jupiter is currently prominent through April 15 and rules world trade. Once Uranus steps in, it will not be so easy. Additionally, Uranus is often present when acts of nature are unleashed, like earthquakes and high winds. With Neptune also involved, it can also correlate with extremes in weather, especially floods. We are seeing signs of this now in the Midwest USA where sudden snow storms are raising alarms of floods to follow. It doesn't stop there, for Uranus and Neptune also pertain to cyber threats and hacking, which is suddenly back in the news with the extradition process underway to bring Julian Assange to trial in the USA for releasing a trove of classified documents hacked from USA military computers.
One other interesting note to mention regarding the current geocosmic climate relates to Attorney General William Barr's testimony regarding "spying" versus "surveillance" and "investigation." Barr wants to "… examine the origins of a 2016 counterintelligence investigation that conducted what he termed as 'spying' on people affiliated with the Trump campaign," according to the lead story in the April 11 edition of the Wall Street Journal. The article, written by Byron Tau, Sadie Gurman, and Aruna Viswanatha, is subtitled "Investigation to review whether surveillance in 2016 was 'adequately predicated,' he says." The interesting part of this to students of geocosmic studies is that "spying" is attributed to Neptune, while "surveillance" and "investigations" are ruled by Pluto. The dominant major planetary aspects in effect right now are Jupiter, in Sagittarius, square Neptune in Pisces, along with Saturn and Pluto in close proximity (conjunction) with one another in Capricorn. All the "behind-the- scenes" and illegal activities that others have committed in the past are coming to light. It doesn't matter whether one is a Republican or Democrat. The other side is after you, and your actions are being investigated if you have engaged in a coverup (Neptune) of anything improper. Pluto is driven, even obsessed and relentless, and won't stop once it smells a coverup. The thing is, both sides (all sides) are vulnerable, and if not able to account for their actions, some may be about to enter a period of life that will seem like a newly discovered black hole. There may be no way out.
Announcements
LIVE CATTLE AND CANNABIS ETF!
THE MONTHLY MMA CYCLES REPORT

will be issued this week (Monday night-Tuesday) to all subscribers of that report. This report contains our future outlook for U.S. stock indices (DJIA and S&P futures), Gold, Silver, Treasuries, Euro Currency, Crude Oil and Soybeans, plus MMA's original geocosmic critical reversal dates (CRDs) and Solar/Lunar reversal dates over the next several weeks for DJIA, Gold, and Silver. This April issue will have an analysis of Live Cattle by Massimo Moras, MMTA graduate and analyst. This issue will also contain our pilot report on Cannabis stocks, by a MMA analyst who has identified the early signs of a primary cycle in this new industry. Both Live Cattle and Cannabis analysis will soon become regular features in a new ICR (International Cycles Report) report coming out in late June-July, to be called the International Commodities Cycles Report. It will also include analysis on Corn, Wheat, Coffee, and Sugar markets. For now, through May, however, Live Cattle and Cannabis will be introduced via our monthly MMA Cycles Report for no extra cost to those subscribers. The monthly MMA Japan Cycles report will also be released this week, covering the Nikkei, JGB Bonds, and the Dollar-Yen. If you are not a subscriber to the monthly MMA Cycles Report or its Dutch translated version named SMT Cyclus Nieuwsbrief>>, and wish a copy of this month's outlook for financial markets, consider taking out a subscription, consider taking out a subscription now. For more information go to our newsletters shop page here>>>

THE MP4 RECORDING OF THE MMA TRADING STRATEGIES WEBINAR IS NOW AVAILABLE!

This is a 2-hour recording that took place on April 4 and went very well. Conducted by Ray Merriman, this webinar demonstrates how to combine the study of cycles and geocosmics (astrology) with technical analysis and chart patterns for optimal trading strategies. The MP4 includes PowerPoint graphics that illustrates how MMA's (Merriman Market Analyst) methodology is used by traders who subscribe to the MMA daily and weekly reports. The integration of these various studies offers an excellent primer on identifying when a window of opportunity opens that exhibits buy and sell signals as a result of these studies. This is an instructional, visual manual on how to trade using these methodologies, for both aggressive short-term traders and position traders. If you are well-versed in any one of these studies mentioned above, this is a class that you will not want to miss. Cost is $45, and for free with any new subscription purchase. please continue here>>. There is nothing else available like this on how to apply technical analysis studies with MMA's market timing methodology for optimal trading strategies.

IFTA (INTERNATIONAL FEDERATION OF TECHNICAL ANALYSTS) INTERVIEW WITH RAYMOND MERRIMAN.

Readers may be interested in this interview conducted by Ron William of London during a visit to the UK last summer, that was just published. Enjoy!>>

Nitin Bhandari's "Time for Crude Oil" Reports will have its first price increase (after three years), starting Monday, April 8. Order now and lock in current rates. Subscription to his daily, weekly, and monthly service will increase to $2500/year, or $695/qtr, or $250/mo. Until April 8, rates will continue to be $1995/yr, $550/qtr, or $195/mo. Order now and lock in lower rates! Fore more info, read here>>

Our MMA's Daily and Weekly Subscription Reports continue to be Hot!

If you are an active short-term trader, or even if you are an investor who likes to keep up with our current thoughts on financial markets, you will be interested in MMA's Weekly or Daily Market reports. The weekly reports give an in-depth analysis of the DJIA, S&P and NASDAQ futures, Euro currency (cash and futures), Dollar/Yen cash and Yen futures, Euro/Yen cash, T-Notes, Soybeans, Gold and Silver, and Crude Oil, and Bitcoin. The daily reports cover all stock indices listed above, as well as the Euro Currency, Japanese Yen, Bitcoin, T-Notes, Gold and Silver, plus GLD and SLV (the Gold and Silver ETF's). Both reports provide trading strategies and recommendations for position traders and shorter-term aggressive traders. Subscription to the daily report also includes the weekly report. For further information, visit Subscription Services>>

SMT & MMA is looking for new editors for its new monthly reports and some existing reports (ICR Financials, and ICR Commodities). If you are a competent editor (English only) and are interested in editing reports in exchange for complimentary subscriptions to those reports, please let us know by email>>

Cycles Analysis and Planetary Signatures translated to your investment portfolio

CAPS is Asset Management that takes cyclical and planetary correlations into account, by MMTA-Graduate and Asset Manager Irma Schogt. The MarketTiming Method is the basis for the investment policy. CAPS seeks to trade cycles time bands indicating low risk, high yield investment opportunities in the markets, applying a defensive, strict risk policy.
Results* for 2018: 4.25% net return for investors. Check our track-record>>
For more information on CAPS, continue here>>

*) Past performance is no guarantee.

Privacy Statement

In accordance with the commencing of the General Data Protection Regulation (AVG), we have included our privacy statement on our website. We do not place cookies. We do not keep any records of you except for name and address details that are necessary in the event that you order something that needs to be paid for and sent out. Read more>>
Disclaimer & State of Purpose
The purpose of this column is not to predict the future movement of various financial markets. However, that is the purpose of the Schogt Market Timing & MMA (Merriman Market Analyst) subscription services. This column is not a subscription service. It is a free service, except in those cases where a fee may be assessed to cover the cost of translating this column from English into a non-English language.
This weekly report is written with the intent to educate the reader on the relationship between astrological factors and collective human activities as they are happening. In this regard, this report will oftentimes report what happened in various stock and financial markets throughout the world in the past week, and discuss that movement in light of the geocosmic signatures that were in effect. It will then identify the geocosmic factors that will be in effect in the next week, or even month, or even years, and the author's understanding of how these signatures will likely affect human activity in the times to come.
The author (Merriman) will do this from a perspective of a cycle's analyst looking at the military, political, economic, and even financial markets of the world. It is possible that some forecasts will be made based on these factors. However, the primary goal is to both educate and alert the reader as to the psychological climate we are in, from an astrological perspective. The hope is that it will help the reader understand these psychological dynamics that underlie (or coincide with) the news events and hence financial markets of the day.
No guarantee as to the accuracy of this report is being made here. Any decisions in financial markets are solely the responsibility of the reader, and neither the author nor the publishers assume any responsibility at all for those individual decisions. Reader should understand that futures and options trading are considered high risk.