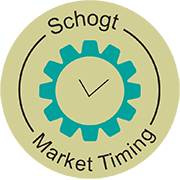 Weighted valuesIndex 02 October 2023DJIA: Silver:
Read more »
Print
Our Annual Forecast Pre-Order Event will run from August 8- October 31 2023. Our Forecast eBooks will be made available around Late- December 2023. We created a list below of our most common FAQs to help this Forecast season. We are always available to answer any of your Forecast questions via email.
Q: What are the dates I can pre-order Forecast 2024 eBook for € 40,90 or $ 45?
A: Our annual event where you can pre-order Forecast 2024 eBook for $45 or the € equivalent for € 50* are August 8 – October 31st. After that, the print price will increase to $55 / € 44* on November 1, 2023.
Q: How do I get the VERY BEST price on Forecast 2024?
A: Make sure you are an ACTIVE SUBSCRIBER over the dates of August 8 – September 15 for the special subscriber coupon code to save $10 off the pre-sale price of Forecast 2024 eBook.
Q: Will the Twelve Sun Signs be available?
A: No. We regret to inform readers of the annual Trends Book by Antonia Langsdorf and Raymond Merriman that this publication will no longer be offered in English by Merriman Market Analyst due to the increased costs of printing and production.
Q: As an active subscriber member, how long do I have to pre-order Forecast 2024 at the discounted price?
A: The discount for our active subscriber members is valid through September 15, 2023. After that date, you can purchase Forecast 2024 eBook at the listed pre-order sale price of $55 or in Euro for € 44. Or if you have ordered Forecast in the past 3 years, you are eligible for the Fan Club member discount of € 6 off the pre-sale price of Forecast 2024 eBook.
Q: As an active subscriber member, I would like to renew my subscription to take advantage of the 10% discount. How long do I have to do that?
A: You must renew by October 31st to save 10% on your subscription with the purchase of Forecast 2024.
Q: As an active subscriber member, I would like to renew my subscription to take advantage of the 10% discount for a 1-year subscription, however my current subscription doesn't expire until 2024. Can I still save 10%?
A: No problem, renew now at the discounted rate and your subscription will be extended from the date of your current subscription expiration date (i.e. January 20, 2024).
Q: I ordered the Forecast 2023 eBook. How do I receive the eBook?
A: On December 15th, the eBook will be made available via the secure website WeTransfer within one working day, and all eBook orders placed after December 15th, will be be sent to you by the same route.
Q: Next to being a Fan Club Member, I am also an Active Subscriber. What is the best offer I qualify for?
A: Thank you for being a loyal customer! You will want to go online and order Forecast 2024 for $ 42 or € 38,19* with your Active Subscriber Coupon Code that was emailed on August 8th.


Q: I would like to order a 3-month Monthly Cycles report subscription @ $95 and a 1-month Weekly Comments and Trade Recommendations subscription @ $185. Does this qualify for the 10% discount on subscriptions over $275?
A: Yes! As long as your subscription total reaches $275+ or at or above € 250 in your shopping cart. As our website can only process one discount code per transaction, please place an order with discount code for the Forecast 2024 eBook, followed by separate orders for your newsletters, indicating the discount code for both.
Q: This is my first Forecast season and I have not ordered with you before. Is it best to call the office to place my order?
A: The order will move a lot quicker if you first Register on our website and put in all the necessary information. Once your account is set-up, you may place the order directly on the website or contact our office if you need any assistance! We will return your call as soon as possible.
Q: I've order a Forecast book in the past, do you have my credit card information on file?
A: No, our website does not store credit card information so you will have to place the order and input your payment information at check out.
Q: When do all Forecast 2024 coupon codes expire?
A: Active Subscribers: Forecast 2024 eBook 9% coupon codes expire September 15th, however the 10% off subscription renewals of $275+ is valid through October 31.
Fan Club members: Forecast 2024 eBook $5 coupon code, and 10% off subscriptions $275+ expires October 31.
Friends of MMA: Pre-order sale price of $45 or € 40,90 for eBook, and 10% off subscriptions $275+ or >€ 250 ends October 31.
*) Price in Euro may be adjusted due to curreny price flucatuations.