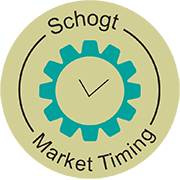 Weighted valuesIndex 08 June 2023DJIA: Silver:
Read more »
Print
Published August 17, 2021, Updated October 5, 2021

Our Annual Forecast Pre-Order Event will run from August 17- October 31 - Forecast Friends discount will be umtil October 31
Every August Schogt Market Timing runs the annual MMA's Forecast Pre-Order Event. If this is your first Forecast season with us, welcome! If you have been ordering the Forecast Book for years, welcome back and thank you for your continued support. This is our favorite, and most busy, time of year. As we do every year, please start this Forecast season by reading our Forecast 2021 Scorecard to see how we did last year. We will continue to update the scorecard throughout 2021.
As we introduced last year, one of the sections that will not be included in this year's annual Forecast eBook will be the ~35 page section on individual Sun Signs. We are publishing an individual book dedicated to the yearly trends for the twelve individual signs. The eBook, Trends for the Twelve Signs 2022, will be written by Antonia Langsdorf-Merriman and Raymond Merriman. Antonia has written an annual Sun Sign book in German for the past several years, based on interviews conducted with Raymond beforehand. We will follow that same format for Trends for the Twelve Signs 2022, where Antonia will interview Raymond on the career, health, and relationship outlook of each sun sign for the year ahead.
Both eBooks can also be orderd in the Forecast 2022 Bundle (Forecast 2022 and Trends for the Twelve Signs 2022, will be made available for purchasers online December 16/17 (US/Europe).
We do offer discounts to our Forecast Fan Club members and our Active Subscriber Club members. Active Subscibers may use coupon code Check out below to learn more about these discounts. We are always available to answer any of your Forecast questions via email.

IMPORTANT MESSAGE
Due to bad experiences around year-end postal delivery services, we will only deliver the Forecast books as Ebooks from now on. Year after year we were confronted with extremely long order times and last year many boxes got lost (twice!) by the big Dutch shippers. It has become too big a risk that we will not continue from now on. We are sorry for all loyal buyers of the printed versions of Forecast book. From the Ebook we know for sure that it can be delivered mid-December and that is valuable, especially for a Forecast book!
If you prefer the printed version for yourself, consider printing the Forecast 2022 eBook text pages and binding them together or putting them in a map, for your physical reference. You can also ask a professonal printing company in your area if and what they can do for you.
Pre Order Season through October 31, 2021
During this time, clients are able to pre-order Forecast 2022 eBook at the discounted price of $45 / € 39*.
Prices will rise to $50 / € equivalent on November 1. Forecast 2022 will be available only as eBook and will be released in mid-December.
Returning Forecast (e)Book purchasers, who bought a Forecast book with us before, can use the coupon code FEB2022 before paying in +our webshop for 10% loyal customer advantage, valid until November 30.
Subscriptions: Along with the purchase of Forecast 2022 eBook, clients can also save 10% on any subscription ($275+) by placing a separate order, using code REPORT2022 at check out.
Active Subscribers who order the Forecast eBook 2022 in our webshop,may use the coupon code FEB2022AS to receive 10% discount on the Forecast eBook,until November 30.
We are looking forward to another exciting Forecast season!
Everyone is invited to be part of our special event where you can pre-order the Forecast eBook at a discounted price through the end of October AND, after ordering a Forecast eBook, save 10% on SMT-MMA subscription reports in a separate order, using discount code REPORT2022 (case sensitive) on the check-out.

Being a member of the SMT-MMA Fan Club (past purchaser of Forecast (e)Book) or a member of the MMA Active Subscriber Club (current subscriber to paid reports) have additional benefits listed below.
If you have ordered Forecast in the past, you can save an additional 10% from the cost of your eBook by using the coupon code FEB2022.
To learn more about our annual event, please check out our Annual Forecast Pre-Order Event Page which hosts a wealth of information. You may also send us an email with any questions you have. Visit our Forecast 2022 Page on August 10th to pre-order Forecast 2022.
Excluding VAT, if applicable.