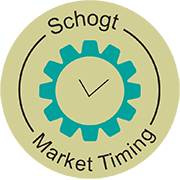 Weighted valuesIndex 17 June 2019DJIA: 108.6 Silver: 48.59
Read more »
Print

Take the opportunity the cosmos has to offer you during the New Moon, Tuesday 21 February at 5:36 PM (sun set US Eastern) to sow what you would wish for the world and yourself in it. It won't be much effort and it can only give you something. As it is New Moon in Pisces, conjunct Neptune, boundless and endless, an open contact with the Cosmos and the All will be offered 21 Feb 2012 at 5:36 PM (sun set) the line up will be open! What are you going to send then? I can not recall any time in where the planets were lined up so beautifully, offering such a wonderful opportunity.



For 13-15 March we will have 4 planets forming a Grand Trine in earth signs. The key-word here is HARMONY.
This New Moon is the ideal time to mentally sow what present you would like to give to the Earth and all beings living on it. Sit down quietly, even if it is for 5 minutes only, you have no idea of all the good you can do for others and yourself. Let go of all your ideas and thoughts about what you think can or cannot happen. It is New Moon in Pisces, the best time for setting free and dedication to All there is, is now.



Venus is the central factor in the Grand Trine, in Taurus, the earth sign she is ruler of. She is very keen on rest and comfort, certainty, alliances, peace and friendliness. Helped by Jupiter that expands it all and offers faith, believe and hope. Jupiter sees growth opportunities. Pluto is the multiplier by 1,000 and as Pluto is in this Grand Trine too, this dynamic and energy-input may possibly also help to soften the consequences of the credit crisis for some or even for everyone! Everyone? Yes, because according to countless ancient End Time Predictions, 2012 would be a Big reversal year towards living from the heart and the feeling and less from the mind and ego. Mars the war god and action taker is also taking part in this Trine. But, he is moving retrograde, which means that ego-matters "are not functioning" now and being assertive does not solve anything. What does work: going inside of yourself, to ask yourself what someone else, the world would need right now? As we are living in a world full of worries of the mind and debts, could not that be: Love, Care, Harmony, Happiness, Love, Good faith, Heart creation, Fairness, Enjoyment, Comfort, Abundance?
So Get Rid of that Fear, open your mind and heart for: Love, Care, Harmony, Happiness, Love, Good faith, Heart creation, Fairness, Enjoyment, Comfort, Abundance.



As an example of what could come into being here: Repentance (Mars retrograde) that leads to purification (Virgo) of the Earth, with help of Pluto (waste) in Capricorn (management) out of Love and thankfulness for and to the Earth by the people (Venus and Jupiter in Taurus) that inhabit it. When you think of things like these or imagine it, then you can on an intangible level help make this possible for the future.



So what is your wish for the world and yourself in it? Send it to the Cosmos, the channel is open wide, it is THE time to sow! Effective from 21 Feb 2012 5:00pm – 5:36pm until 22 Feb 0:36AM ( US Eastern) and even after then it continues to be sowing time, hold this good feeling as good as you can!



From 13 March it is THE manifestation time where things connected to the wellbeing of people, animals and nature on the Earth and the Earth itself may see the light of day.